Lapp India Pvt. Ltd.: Creation of Innovative Cable Technologies for Overall Sustainable Development
India is the second largest country in turnover in Lapp Group. Each year, we manufacture 150,000 km of power, control, instrumentation and data cables along with connectors, accessories and end-to-end systems.
Lapp India, a 100 percent subsidiary of the Lapp Group (Germany), is a leading supplier of integrated solutions and branded products in the field of cable and connection technology. The company has two manufacturing facility in India, one at Jigani, Bangalore set up in 1996 and the other one at Pilukedi, Bhopal set up in 2012. In 2014, Lapp India invested over EUR 5 million in both these facilities, doubling the production area in Jigani and adding a new multi core line in Bhopal.
Today, Lapp India has been growing in double digits year-on-year and has over 300 employees to best serve customers and meet the growing demand of the business. Lapp brands – ÖLFLEX®, UNITRONIC®, ETHERLINE®, HITRONIC®, EPIC®, SKINTOP®, SILVYN®, FLEXIMARK® – are some of the best-known brands in the cable technology field.
With the recent acquisitions of two Italian groups CEAM and Fender, Lapp Group has strengthened its position as manufacturer of industry-standard data communication systems and cables for alarm and fire protection systems. Moreover, with its pioneering ÖLFLEX® SOLAR series, Lapp Group is now credited with launching the first permanently waterproof PV cable.
WCI recently had a brief interaction with Mr. Marc Jarrault, MD, Lapp India Pvt. Ltd. to get insights into Lapp's products, processes, and innovative edge along with his view-point on what trends would be leading the wire and cable industry in times to come. Excerpts:
Wire & Cable India: To start with, can you brief us about your recent acquisition of the Italian groups CEAM and Fender? How has this acquisition strengthened your position in the industry?
Marc Jarrault: Lapp Group recently acquired CEAM CaviSpeciali, one of the leading European manufacturers of data cables for industrial Ethernet and field bus network systems; and S. C. Fender Cables specialized in cables for alarm and fire protection systems.
The acquisition of CEAM has strengthened Lapp's leading role in industry-standard data communication systems. Lapp has attained additional expertise and manufacturing capacities, especially in the fast growing Industrial Ethernet and field bus systems markets.
The takeover of these two companies has helped bring to the forefront the already successful branded products – UNITRONIC® and ETHERLINE®. While the companies will continue to engage and supply products to our existing customers, it has also been able to create new opportunities for growth and development.
WCI: What are the major areas and applications of the products Lapp is catering to in India?
MJ: Lapp products are widely used in industries such as textile, renewable energy, automotive, machine tool and oil & gas. Apart from this, Lapp produces cabling solutions for automation, due to the heavy demand in diverse industries including process, factory, building and material handling.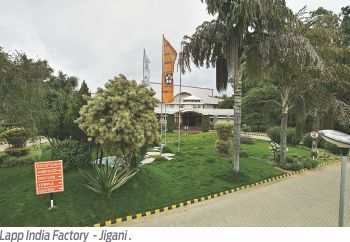 With rapid urban development, fire safety issues are a constant concern in public spaces like malls, commercial establishments metro and also homes. With growing importance to safety, we have seen a growth of our flagship product OLFLEX Fire Survival Cable. This provides optimum cabling solutions in fire mishaps, by maintaining circuit integrity as per BS 6387 (to CWZ category) for fire up to 950 degree Celsius for three hours.
With the expansion of industrialization, we have also seen high demand for Field Bus Foundation H1 cables, OLFLEX®Instrum cables, and OLFLEX®Power LV cables. Field Bus Foundation H1 cables play a key role in process industries worldwide. Field Bus Foundation Cables transmit digitized data related to diagnoses in process plants. The cables are consistent with the data handled by the medium. The Foundation Field Bus H1 Cable which is manufactured in India complies with the Field Bus Foundation Global Standard FF – 844.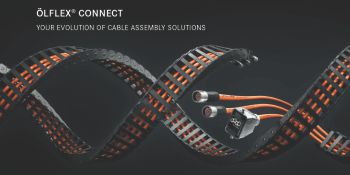 OLFLEX®Instrum cables are generally used in industrial process manufacturing plants for communication, data and voice transmission signals and services, typically in oil and gas industry. Cable carries signal/data from field instrument, sensors or equipment to the processing unit.

OLFLEX®Power LV cables are ideally required for transmission and distribution of electric power. These cables are designed to have high tensile strength and good resistance at high temperature. This will help the power cable in maintaining its electrical properties, in the event of any sudden temperature rise caused during short circuit. This is an important factor to be considered while transmitting power to utility load centers, measuring and control in tool machines, production lines, process Industries and electrical substations. The cables conform to IS 7098: (Part1) – 1998 and IS 1554: (Part1) – 1998 tested in CPRI (Central Power Research Institute) India.
We also have recently launched OLFLEX®HEAT 650 which can withstand ambient temperatures up to +650 degree Celsius with its constant temperature resistance of up to +650 degree Celsius; the cable is designed to be used in heavy industries. Whether it's in power plants, blast furnaces or engines – cables must be able to withstand extreme heat and mechanical stress. Right cabling solutions are critical for safety and to meet the industry requirements, the Lapp Group offers specialized cabling solutions such as OLFLEX®HEAT 650.
Apart from these we have power, control, data and fiber optic cables for various installations and environments. For example, static and moving (drag chain/robotic) applications.
WCI: What are the major developments on R&D side at your company? Tell us in detail about the R&D facility that you have.
MJ: Lapp is synonymous with 'Innovation' and we believe in developing innovative cable technologies that play an important role in realizing the overall sustainable development. Lapp India strives to develop cabling products and solutions that help and assist industries in creating innovative products.
At Lapp India, we follow the TIM (Technology and Innovation Management) system. TIM provides us a useful tool to understand how technology works in the innovation process, and enables us to make sound business decisions. The system helps us understand our ability to manage the generation of technical knowledge towards its successful commercialization.
When it comes to R&D and innovation, Lapp India has the advantage of advanced support from all other Lapp companies in terms of technical expertise, resources as well as R&D requirements. We put our products to a test in our laboratory and test facility to ensure they meet the high expectations of the customer. The demanding requirements for these systems mean that a tailored solution is needed for every application. We thoroughly test even the first samples, and the customer can therefore be confident that the solution is the right one with the danger of costly downtimes of production equipment reduced to a minimum.
WCI: As per some media reports Lapp India intends to double its current turnover, can you elaborate on this?
MJ: Our vision is to become the most innovative and preferred end-to-end system supplier for our customers in all segments of the industry. To achieve long-term sustained growth, we will continue to cater to different industry segments and focus on large corporate organizations as well as SMEs. Our key focus areas include automation, retail and infrastructure industries which have been witnessing considerable growth over the last few years.
Expanding our operations in India has also been a key focus for us owing to the promising growth opportunities presented by the country. Further, we have been able to create brand awareness and visibility for Lapp products due to our robust dealer network. In addition to traditional channels, customers can buy Lapp products and solutions on a click of a button on our e-commerce portal; www.thelappstore.com.
WCI: Can you tell us about OLFLEX® SOLAR waterproof series which has marked an innovation in the photovoltaic industry? Do you have other offerings too for the renewable energy sector?
MJ: Lapp has been a driving force for innovation in the photovoltaic (PV) industry. For over ten years, the company has been successfully developing connection systems for photovoltaic modules and has regularly pushed the market forward with its intelligent innovations. Since 2010, Lapp India has catered to over 2.5 GW of grid connected projects with an array of highly efficient and reliable products like cables, connector, splitters and other accessories.
For example, with our flagship ÖLFLEX® SOLAR series, we are now credited with launching the first permanently waterproof PV cable which offers a safe and reliable solution to the challenges faced by installers & EPCs addressing the water menace. The OLFLEX® SOLAR waterproof series is an electron beam cross-linked solar cable which is durable and weather-resistant for use in photovoltaic systems. Its optimized cable design and the constantly high insulation resistance ensure that it will still function reliably even after being in water for long time. The ÖLFLEX® SOLAR waterproof series is a safe alternative – particularly in areas which are prone to flooding, or where cables are installed underground in protective conduits where water, heat and moisture can accumulate.
We also have developed a new technology for connection and cabling that is highly suited for delicate OPV modules. With EN certified products, we are future ready to meet the impending statutory requirement for the industry.
WCI: Being a pioneer in the industry, can you elaborate on some current trends in cable technology which are being adopted across the industry globally?
MJ: One of the emerging trends in data communication is the use of fiber optic cables for long distance and higher data rate. The advantages over copper cables include greater bandwidth, higher speed and greater distances, higher levels of safety and immunity to many environmental factors, owing to its light weight design and durability.
Lapp offers its end-to-end sophisticated, tailored and cost-efficient connectivity solution. Our long standing expertise in system assemblies and our extensive product range allows us to offer a wide scope of services. Increase in automation across various industries demand for more and more robots and drag chains. OLFLEX® CONNECT CHAIN is one of Lapp's new assemblies of entire drag chains.
WCI: As a robustly growing company in India, can you share with us brief outlook of the Indian wire and cable sector? How do you see the market growing in the next 3-5 years?
MJ: The Indian cable manufacturing industry is highly competitive with few organized players in the market trying to capture major proportion of the wire and cable industry. A high level of consolidation has led to increased pressures on pricing and promotion. In the coming years, with the consumers becoming more sensitive towards value addition manufacturers will be seen providing products by anticipating the consumer needs in advance and broadening the appeal of the product to suit a variety of needs.
Products like optical fiber cables and fire-resistant wires will be widely used by consumers this year. Robots will continue to be in demand in almost all the industries, since they have become a crucial component for complex production process due to its superiority. Robotics is also preferred by manufacturers today as it helps maintain precision and accuracy, to maintain quality and keep the manufacturing cost as low as possible with shorter cycle time and rapid payback.
Apart from this, products with superior technologies such as broader range application equipment and electricity saving will find a deeper penetration in the Indian wires and cables market.