BITS & BYTES
India and ADB Sign USD 175 Million Loan Agreement
April 09, 2017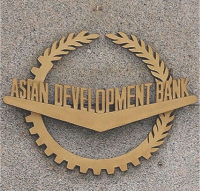 The Government of India and the Asian Development Bank (ADB) signed a USD 175 million loan agreement to support construction of high voltage transmission systems to evacuate power generated from new mega solar parks to the interstate grid, and improve reliability of the national grid system. The loan will be given to the Power Grid Corporation of India Limited (POWERGRID) and will include subprojects in various locations in India.
PGCIL Acquires Medinipur – Jeerat Transmission Limited
March 29, 2017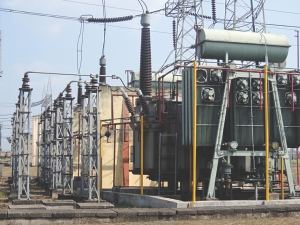 Power Grid Corporation of India Limited has on March 28, 2017 acquired Medinipur – Jeerat Transmission Limited, the project SPV to establish Transmission System for "765kV strengthening in Eastern Region (ERSS-XVIII), on build, own, operate and maintain (BOOM) basis from PFC Consulting Limited. The transmission system includes establishment of 765kV and 400kV transmission lines including establishment of two new 765/400 kV substations. The transmission system is to be progressively constructed over a period of 40 months.
China Poses Security Threat in Power Sector
March 12, 2017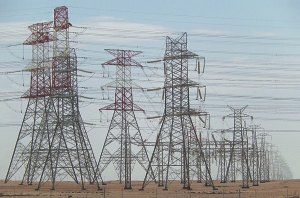 A bid by Chinese, state-owned companies to enter India's power transmission sector has raised national security concerns in Indian power gear circles. Local power gear makers' lobby group, the Indian Electrical Equipment Manufacturers Association (IEEMA), has raised a red flag over the issue. Several Chinese firms are gearing up to participate in bids invited by Central and State sector utilities for transmission.
For the First Time, India Becomes Net Exporter of Power
March 29, 2017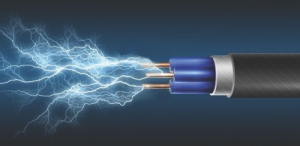 India has become a net exporter of electricity for the first time, the power ministry announced recently, adding that upcoming cross-border transmission lines with neighboring countries such as Nepal, Bangladesh and Myanmar will only increase sales. April-February power exports of around 5,798 million units were 4 percent higher than what India bought from Bhutan, which has been a steady supplier of hydro-electricity to the country since the eighties.
Govt Nods Signing Pact for BIMSTEC Power Grid
April 12, 2017
The Cabinet has approved a proposal for signing an agree-ment to establish electricity grid interconnection among BIMSTEC countries. According to the official statement, the MoU will be signed by member states of the Bay of Bengal Multi-Sectoral Technical and Economic Cooperation (BIMSTEC) at the upcoming 3rd BIMSTEC Energy Ministers Meeting to be held in Nepal shortly. The BIMSTEC is an international organisation involving a group of countries in South Asia and South East Asia viz. Bangladesh, India, Myanmar, Sri Lanka, Thailand, Bhutan and Nepal.
Corrective Steps Taken to Complete Bharatnet Proj by 2018: Govt
March 17, 2017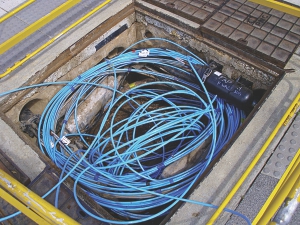 The government has taken corrective steps to ensure that the much-delayed ambitious BharatNet project is completed by end of next year, Parliament was informed on March 17. BharatNet project, earlier known as National Optical Fibre Network (NOFN), was launched in 2011 by the previous government and has already missed several deadlines. The project is funded by Universal Service Obligation Fund (USOF) with the aim of providing broadband connectivity to 2.5 lakh gram panchayats (GPs).
India's Thermal Power Generation to Reduce by Half in Next Five Years
March 4, 2017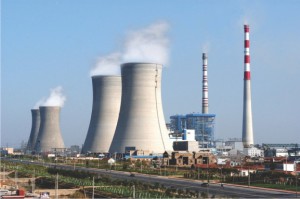 CEA has estimated that capacity utilisation of coal-based thermal power plants will fall to as low as 48 per cent by 2022 as additional non-thermal electricity generation capacities come on stream. CEA has predicted that by 2022 many plants may get partial or no schedule of generation at all – meaning many thermal power plants may have to be kept idle for lack of demand. According to CEA, installed capacity from different fuel types at the end of 2021-22 in base case works out to be 523 gigawatt including 50 GW of coal based capacity addition currently under construction and likely to yield benefits during 2017-22.
No More Overhead Power Lines In Tamil Nadu Suburbs
March 21, 2017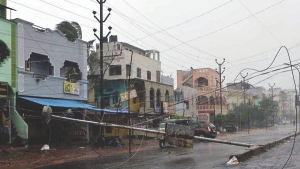 Incidents of electrocution in newly-added areas of Chennai may soon come down as Tangedco will push overhead power cables underground. The Power Finance Corporation has in principle sanctioned Rs 3,125 crore to Tangedco for laying the cables in these areas. More than 15 people were electrocuted in Chennai's suburbs last year. The discom has also sought Rs 1,215 crore from the Centre to convert 230kV transmission tower into underground cables.
Kudankulam Power Transmission Lines to be Completed by 2018
March 3, 2017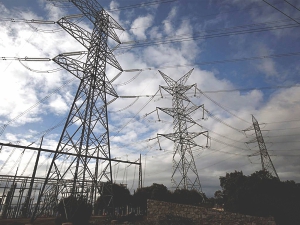 The setting up of the Kudankulam-Kochi 400kv power transmission line for power evacuation from the Kudankulam Nuclear Power Project has gained speed and is expected to be completed next year. According to P Vijayakumari, director, Transmissions and System Operations, KSEB Ltd., the transmission lines will be completed by December 2018. The KSEB is also planning three substations along the route of the power lines. The proposed line passes through Kollam, Pathanamthitta, Kottayam and Ernakulam districts.