Uniflex Cable (Now the Cable Division of Apar Industries Ltd) : The Cable Connoisseur
He has been at the helm of all significant changes in the Indian wire and cable industry for over 40 years and has seen the industry turn on its sides for better or worse. His technical knowledge is acute, his market understanding incisive, and his business approach pragmatic. Mr. V. K. Bajaj of Uniflex knows nothing but to make and sell cables.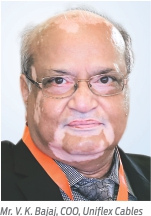 His amiable face lures you to ask more and his manner of explaining is understated and subtle. Wire & Cable India recently had an opportunity to interact with Mr. V. K. Bajaj, COO, Uniflex Cables wherein he talked at length citing his personal observations of the Indian cable industry and his stint at various companies. His insightful exposition on various aspects of cable business ranging from technology, sales, human resources, timeliness, etc. may prove to be ready reckoner for all those associated with the industry in any manner. Uniflex's undergoing expansions, its upcoming EHV set-up for 66 KV and 132 KV, its strategy to increase export, etc. also appeared prominently during the discussion. Excerpts:
Wire & Cable India: You have given the best of your creative years to the cable manufacturing industry and your contribution is immense to the evolution of this industry in India. Our readers would certainly desire to know your personal journey in the industry.
V. K. Bajaj: After graduating as an Electrical Engineer from IIT Kanpur in the year 1973, I got the first job opportunity from Siemens and landed up in Mumbai. I worked in the factory for three years before being shifted to the export department. In those years, Siemens being an MNC was allowed only to sell either to SAARC or USSR from its India operations. The rupee transactions then were taking place between Indian and USSR and trade was quite brisk between the two countries; Russia used to supply India its defense requirements and India, on the other hand, supplied a great many items to Russia, sort of creating a trade balance. Cable was one among these items Russia bought from India. I got associated with Russian arm of Siemens' cable business in 1977; Siemens in those years meant Cable Corporation of India as both these companies were in a JV to produce cables. I became and stayed a cable person since then. Later on, I moved to CCI itself and remained there till 1990, spending over 17 years in Siemens and CCI together. Thereafter, I headed sales of Finolex Cables for around seven years followed by RPG Cables for another seven-eight years. Finally, I have been at Uniflex for the last nine years.
If you look at my journey, except for the first two-three years in switchgear, my entire working tenure has been dedicated to cables, which was of various types and varieties including low voltage, high voltage, agricultural, industrial, flexible, JFTC, OFC, Specialty, Electron Beam Irradiated cables and all kind of things. When you are involved in cables for such a long time, you come to know a lot of things about cables – its manufacturing, equipment, machinery, and process. A sales fellow otherwise doesn't get involved; but as you grow up, the area becomes wider and your knowledge domain becomes multidisciplinary within a given field, which was cable manufacturing and selling in my case. This is how I begun and have devoted almost 40 years in cables; cables are now part of my DNA because I can't think of doing anything else.
WCI: You over the years have worn various hats like technical, operations, sales, and overall spearheading a business! What were the major experiences during these 40 years?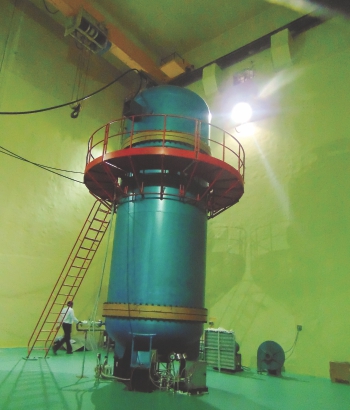 VKB: Wherever I was, there always have been an urge to excel, which is extremely important. On every level – junior, middle, or higher – I have been able to achieve multiple growths rather than an incremental one. I never believed in the incremental type of things and that means you have to excel in whatever you set your eyes on. That's the first requirement; you just have to forget you are working for nine to five. If you have the feeling that you have to excel, it means you have to perfect yourself in your field, whether you are sales or the technical or the design.
One important aspect noticeable in sales people of older companies like Siemens and CCI is their technical exposure, which is rarely found in newer companies' sales people and which is very sad. Technically empowering the sales people used to be an important action in older companies in order to meet various market challenges and provide crucial technical inputs to prospective customers regarding the product. Sadly, it is not happening today. I am indeed trying my level best to inculcate those practices into our company because there is too much competition. That will surely pay in the long run.
WCI: In your about 40 years working tenure in the Indian wire and cable, you must have witnessed the industry evolving to its present structure. Do you have some major observations on that?
VKB: There is a total change if you look at the leaders of those days like Incab, which is virtually closed, and Cable Corporation, which is in a very tight condition. I don't want to say closed, but we do feel bad that it is in such a state. It's still continuing with all its strength until today except for the business. A couple of other companies like Fort Gloster, Nicco and Industrial Cable, who were the leaders of those times, did not actually survive because they might not have been able to change with the time. In case of Universal Cable, which is doing alright today, the level of performance could have been much higher considering its 50-year old history, resources, and market acceptance it once had. Whatever I am saying is from the industrial perspective.
Thereafter, the industry witnessed some better enterprising people like Gupta Ji of KEI Industries and Inder Bhai of Polycab. However, they were tottering till the end of the 1990s, but they could change themselves somehow and adapt to the market realities. These companies are also old but couldn't do well in the beginning. However, things changed better for them and their graph rose exponentially 2000 onwards probably because they tried to fill the vacuum created by the exit of big players. This is how the industrial landscape changed and still is continuing to change from players' perspective.
The industry also witnessed significant changes from the product perspective over a period of time. Power cable had very limited demand at that time and companies like CCI and Universal were happy producing 30 km/month of XLPE HT cables. Today, people are talking about 500 and 700 km per month; even the volume has changed. Then in between some companies changed their orientation towards jelly filled cables thinking it as money making machine and ignoring power cables. However, when the technology changed from jelly filled to fiber optic, these companies landed up in a difficult position. Their cash cow suddenly vanished and the technology transition was quite difficult; their ignoring the power cables worsened the situation all the more. Uniflex and Paramount, I think, are one such case. These companies were doing quite well in jelly filled telephone cable; but, once the jelly filled went out, then the people started feeling the pinch of the whole thing. You have to be alert all the time when it comes to technology.
Technological obsolescence happening is also an area where you have to be changing with time. I think it is true for every industry, but it was more so in cables if we look at the changes we have seen. The technology is changing continuously and swiftly even today. What was once called medium voltage is actually becoming low voltage cable type of production. People are moving to EHV cable, which means the middle player will remain in medium voltage and probably the top 5-7 companies will tap the EHV range. In our case, for example, we decided to move towards e-beam (EB) cables instead of EHV. We chose so purposely because we felt that the space in the EHV is getting crowded. We became virtually the only one into EB cables. Though there are two-three more players in this cable segment and more may follow, their business is limited; we have expanded to a much bigger scale.
WCI: You said past bigwigs either exited the industry or fallen behind the newbies, who became the new masters. What according to you then is the success mantra for a company to keep afloat and growing?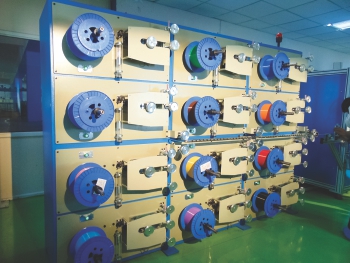 VKB: There are two ways of looking at success. One model, which few companies have adopted, is the volume, which means a company is trying to build economies-of-scale through a bigger and increased level of production. Polycab happens to be an example of a company with good economies-of-scale. Whatever they do, they do in terms of size which most of the other Indian companies are not able to implement. Their effort of thinking and acting big is really commendable, in a fashion similar to China model which essentially means large scale.
Other model is to look at operating in the niche product market. We chose this path as we realized that we are not in a condition to compete with these giants, who are running such big economies-of-scale. We therefore had no option but to choose niche product areas and that's how we entered into electron beam (EB) cables. Even in conventional cables, we love to take those orders which have certain non-standard features because again we will not be able to win orders for standard products against big players. So, we are working on the standard products also but where certain non-standard features are involved. That is why we have kept 'Innovative Cable Solutions' as the punchline of our company. We innovate; we develop those products, may be as the import substitutes, whether it is rubber cable or fiber optic cable or power cable.
WCI: You just touched upon the significance of training people and good human resource management. According to you, what kind of strategy should the industry at large adopt with regard to a human resource building and management?
VKB: Cable is not a very fancy kind of product which attracts really good talent. It is actually a very difficult kind of product to make. All companies are struggling to get the right kind of candidates. A really good candidate may not stick around too long. Therefore, when we hire, we simply look at the educational background and ensure they have average learning and retention capacity with just adequate know-how about cables because we intend to train them in our own niche for a certain period of time until they become efficient cable persons. Very great guy normally will never stay; if he stays, it is good. I have seen that cable is not the industry people run towards; they usually go towards IT or FMGC or those kinds of products.
Over the period of time, we have certain schedules for our sales people. One, we encourage our people to visit factory as much as possible. Secondly, at least two times in a year, the sales people have to undergo technical training which can be a one-day in-house session with different faculties. We also spend another day on them for the soft skill development that means the presentation skills, the communication skills or the negotiation skills – whatever the sales people require.
Similarly, on the factory side, our people have to undergo sufficient training schedules. What we do is to call the major raw material suppliers whether it is Borealis, Dow Chemicals, etc. or sometimes the machine manufacturers to come and deliver lectures twice in a month for four hours each. We take the resources of our key suppliers to come and give a lecture on the technology. And, sometimes, there are some training programs at a corporate level also that our people attend.
WCI: You said you have seen industry landscape changing over a period of time with old and big sliding down the rankings and new ones occupying the top. Do you feel such changes taking place in near future, probably with major international players finding a foothold, in which they have not been so successful so far?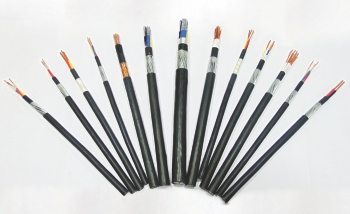 VKB: For foreign companies operating in India on any considerable scale, I don't see that happening in the near future. I can't predict 20 years down the line; but over the 5-7 years, I don't see anything happening like that because the competition level in India is very intense as of now. Therefore, the margins, in general, are going down day by day and these foreign fellows, unfortunately, did not have very good experience. For example, Prysmian JV landed into trouble; Nexans had tried twice-thrice with different people; the new company which has taken over Diamond Cables also seems to be having difficulty; General Cables has also wound up their operations in the recent past. Therefore, the experiences of the international companies in the last 10-15 years have not been quite encouraging. Looking at their frustration from previous unsuccessful attempts in addition to not so remunerative margin availability in the Indian cable industry, they would certainly dither from putting that kind of investments or the overheads that goes into running a full scale cable manufacturing capability.
Another interesting thing, which you should notice here, is that the most of the successful cable companies here are run by owners themselves – which is the model in India. That means there is no scope to put too much overhead in the company on the management side. The executives cannot be given those kinds of power required to run the cable company because it is a very dynamic kind of a situation here. Dynamic in a sense that the metals are changing rapidly with too many variations resulting in volatility; dollar keeps on changing; the payment terms of the customers and criteria of customer selection are changing, etc. A lot of such issues are involved. Therefore, most of the companies you would find, the owner themselves are running the company with very few companies run by executives. The growth rate of executive run companies is invariably not as good as the owner driven companies because he (the owner) can take all sort of risks. If the executive takes risk and it is on the right side then there is no problem. But if the outcome is unfavorable, the executive can land up into trouble. This is one of the peculiarities of Indian cable industry according to my observation. This is because value additions are too low in our set up. Therefore, any decision can actually go bad. Too much risk involved in managing the company!
WCI: Coming to the industry's performance, how would you review the last financial year and what sort of expectations do you keep from the current financial year?
VKB: I think the industry in the last one year has shown good growth because of the schemes like Uday, IPDS, DDUGJY (for the revival of electricity utility), etc. On the infrastructure side or the industrialization side, things unfortunately have not picked up yet in line with the Govt. intent. The intents have been right but too many changes have been happening like recent demonetization. I think next two years would certainly be far more encouraging. GST is also coming and it would lay a good framework for a very good growth to come in. As far as our company is concerned, we have been maintaining a CAGR of more than 25 percent for over 8 years, since APAR took over Uniflex. We are mostly operating in niche products.
WCI: What are the news plans at Uniflex with regards to products, capacity and markets?
VKB: We are in the process of maintaining the current CAGR. If we have to maintain that then we will require expansion virtually every year. Right now, we are in the middle of certain expansions, which are happening and which should be completed during the period June to September 2017. The second half is 60 percent of the business and the first half is 40 percent. We are hoping by the time we finish, between June and September, which is a lean period, we will be better off in the season time from October to March next year. I am virtually seeing every alternate year as the year of expansion and approaching towards a time when we would have to expand every year.
WCI: Please share with us what kind of expansion Uniflex is doing?
VKB: We are expanding in our existing products only, except for fiber optics which is a little difficult at the moment because the fiber supply itself is a problem. Otherwise, we are undergoing expansion for all rubber cable, electron-beam cable, HT cable, and LT cable because we are hoping to do more than 1200 Cr sales in the next financial year, 2017-18.
WCI: What's your opinion on the cable industry's export performance? Any specific region or country you find good for exports?
VKB: I think export is an opportunity which cable industry is not doing to its optimum potential. There is much more scope for the industry to be more involved in exports, given the competitiveness of the cable industry. Over the period of time, the Indian cable makers, whether it is Polycab, KEI or others, have acquired a good level of competency but they have failed to export the level of exposure a matured industry like the cable should have. Export is increasing, but it could have been much better. That is one area, I think, the industry should focus more.
Potential regions for export depend on the strength of individual companies. Opportunities are in the Middle East, East Africa, West Africa, Latin America, and even in certain pockets of Europe. I believe even neighboring countries are opening up and are more receptive now, whether it is Sri Lanka, Bangladesh, or even Thailand.
WCI: What kind of export is Uniflex doing as of now? Do you have any specific strategy to increase your exports?
VKB: Our export has been generally over 20 percent of our total sales. We are not happy as I would have desired it to be 30-35 percent. We export to all the regions that I described above.
We have expanded our export department. We earlier had only one vertical of export and we have created one more vertical. That means we allocated different countries to the two teams. Later on, we may have one more vertical allocating certain more countries to it. That is how we are planning to increase our export sales. So far, we had not taken much help of our conductor division to increase our market penetration, but now, we are in the process to establish better internal coordination to increase our market reach to further improve our export performance.
WCI: Tell us about the expansion you are doing in 132 KV products along with the total project cost?
VKB: The equipment has come and we are already in the process to upgrade ourselves to the EHV range. Various types of equipment are presently under installation. We are hoping that, by June or so, it should get commissioned and we will be able to take the production from June. In the first phase, we will do 66 KV. Maybe in a year time, we will be able to focus more on 66 KV followed by 132 KV in the year later. We have gone for a high-end technology with whatever best features possible. It is a CCV line with dry cure and dry cool technology. We have taken it from SCHOLZ. It's a latest upgraded line with top-end kind features with Sikora and other automatic controls. We are hopeful because our growth on the medium voltage side has been really exceptional. We are happy about it; and we in fact are not able to meet our customer requirement even in the medium voltage cables. We therefore thought of expanding our capacity and upgrade to 66 KV followed by 132 KV.
As for the cost, for the EHV line with all associated expansions and testing infrastructure, it is around Rs. 25-30 Cr. Our annual Capex has generally been Rs. 50 Cr for the last 3-4 years. But, Rs. 25 Cr is especially for the EHV set-up.