Borealis and Borouge, leading polyolefin solutions providers to the global wire and cable industry, recently launched a series of remarkably enhanced solutions for subsea and underground projects, flame-retardant (FR) cables, and high voltage direct current (HVDC) cable technology. These launches were showcased at WIRE Düsseldorf 2018. The new, leading-edge high voltage (HV) testing centre in Stenungsund, Sweden is yet another feather in the companies' cap.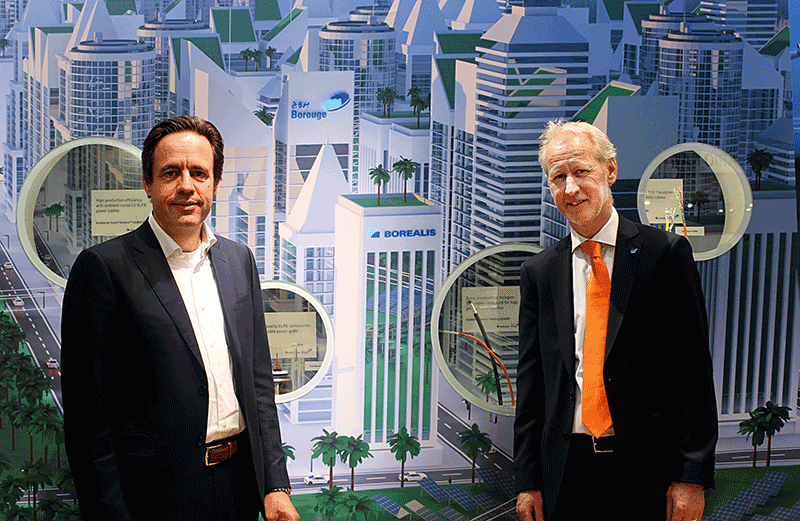 Borealis and Borouge are globally known for their material related innovation and scale of operations dedicated to energy industry. The companies have been able to churn out numerous pioneering compounding solutions by anticipating the changing trends in the wire and cable industry. Its recent record of 640 kilovolt (kV) for extruded high-voltage direct current (HVDC) cable technology only reinforces this claim. Its commitment to innovation is also reflected by the successful completion of a two-year, EUR 4 million investment project in the expansion of the high voltage (HV) testing centre in Stenungsund, Sweden, a unique feat among polymer producers.
WCI interacted with Mr. Roland Janssen, Vice President Marketing Centre Energy, Borouge and Mr. Bart Verheule, Head of Marketing Energy, Borealis on the margins of wire 2018, Düsseldorf, Germany to know some of the companies' latest developments on material offering to the wire and cable industry, and their commitment to markets like India. Mr. Janssen and Mr. Verheule also gave their views on new material needs for the solar and renewable sector and how their companies have found some enhanced and novel material solutions for the said sector. They reiterated the long-standing companies' ideals for long-term investment in their proprietary innovation and expertise, and an intention to build on their long and stellar track record in the wire and cable. Excerpts: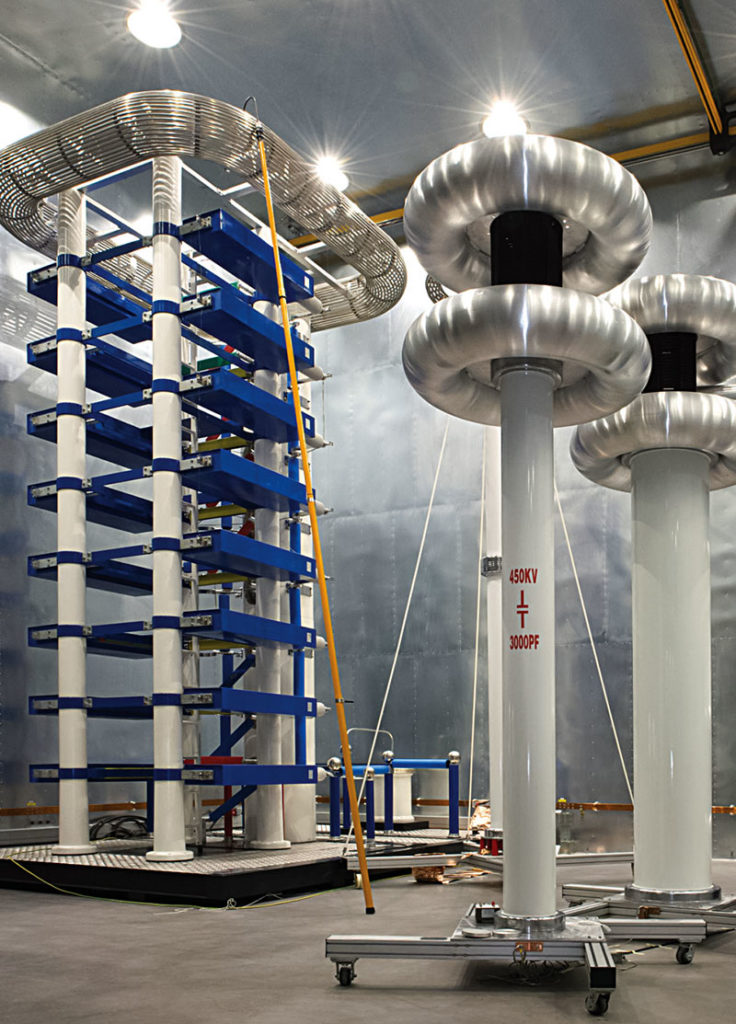 WCI: To start with, please tell us what new is happening in your company.
Bart Verheule: A number of things are happening at our end. Borouge and Borealis, being major polyolefin companies, are thoroughly committed to wire and cable industry by investing massively in developing crucial solutions for the industry-specific applications. If you look at the entire polyolefin industry, only 2-3 percent of the solutions are going into wire and cable applications. However, for us, the wire and cable applications are one of the key focus areas. The investment in the wire and cable industry should be seen as the constant part of our growth story. Innovation is our mainstay and we remain committed to invest in our technical competencies and capabilities.
Together with Borouge, we grow our global footprint and we continue to invest also on Borealis side. We have recently inaugurated HV electrical testing centre at the Borealis Innovation Centre in Stenungsund, Sweden at an investment of EUR 4 million. We already have the innovation centre in Sweden where we design and develop new compounds and solutions. The new testing centre will help us to make cable prototypes and get them immediately tested for desired electrical performance. Through this testing centre, we can speed up our innovation process and bring new products quicker to the market. This is just one of the examples of our commitment to the wire and cable industry.
Roland Janssen: Following the startup of the new XLPE production line in our plant in Abu Dhabi, we are now focusing our efforts on the areas of product development and production. In addition to medium voltage, we will also be adding high voltage to our solutions portfolio soon. Of course, everyone has their sights set on capacity expansion. However, creating that capacity, starting it up and putting it to optimal use – it all takes time. The good news is, we were faster than we thought we were going to be in terms of ramping up those capacities, which puts us in a good position to capitalize on the strong growth of the Indian market.
On the Indian market, I would like to think that we will continue to see very healthy growth. Not only is India investing massively in infrastructure projects, we are also seeing a lot of activity from our customers; they are buying machines and equipment, and installing new lines, which is great for the industry. Borouge is also poised to support and build on this growth with our investments.
WCI: How has the Indian market evolved for you and what further evolutions do you foresee?
RJ: The cable market is very sophisticated and its evolution is not limited to India. The business environment in the past was a transactional one, but this has gradually changed. Today, both our customers and their customers are looking for consultation and support services, which they are looking to Borouge and Borealis to provide to help them optimize their compounding solutions and in turn, their products. We see ourselves increasingly becoming a consultant to the industry by helping our partners to optimize their cable designs and making good quality materials available to them. Without directly bringing price into the equation, we are actually looking at how we can increase the overall performance of end products made with our solutions. With over 40 years of experience in the industry, we are well equipped to support it with our services.
WCI: Would you like to highlight anything related to the product development at Borouge and Borealis?
BV: We recently showcased our new products at the wire 2018 exhibition. The wire and cable is a broad area where India is showing strong growth trends, especially in the fiber optic cables sector. We came up with a new development in the optic fiber cables sector, coming soon to the customers. The new compounding solution allows cable makers to laser print on miniature fiber optic cables. This new solution also helps in laser printing on black cables; enabling better readability due to the higher contrast. The booming automotive industry still uses PVC. We have developed the new polypropylene (PP) based flame retardant (FR) insulation material for automotive cables capable of withstanding high temperatures. We showcased this as well at the wire 2018. The new FR grades offer benefits such as improved insulation for temperatures over 125°C as well as protection from wear and tear, temperature, and chemicals over the vehicle's lifespan.
Among other innovations, we have the world record of 640 kilovolt (kV) for extruded high-voltage direct current (HVDC) cable technology. We announced this last year. However, we see more and more cable manufacturers picking it up in HVDC segment, where 640 kV is the highest reach today. We observed that the customers are using benefits of our existing products in the subsea cables, enabling cable makers to produce longer length cables with lesser joints, which is a critical need for subsea cables. In this segment, we have a nice world records coming up which we will announce later.
Also, solar is growing in India. We have developed a new flame retardant (FR), halogen-free, and cross-linked compounds for solar cables based on the VisicoTM platform. The new solution is another type of VisicoTM compound and it offers cable makers the flexibility to use their existing lines to make something different in order to tap into the renewable energy segment.
Summing it up, this was all about the new developments. Besides the development of novel compound solutions, we are developing more tailor-made services for our customers.
WCI: Which are the primary application areas that you are serving in India and what are the potential areas you see yourself serving in future?
RJ: We are serving most segments of the Indian market – our solutions are used in the production of cables for communications, LV, MV, HV and EHV applications, and AC/DC applications. I would say we have a suitable solution for almost any type of application.
Coming back to how we are positioned in the Indian market, I think we are an all-round provider who is simultaneously growing our reach. Of course, there are certain areas in which we are stronger, but growth is sometimes driven by market dynamics. For instance, we are witnessing the most growth in the power cable segment, followed by the optic fiber cable segment. Our moves are guided by these kinds of market dynamics.
WCI: Tell us about the developments at Borouge and Borealis on solar side. Are you getting good responses from India for solar based compounds?
BV: We are compound producers. We developed the compound solutions for solar cables few years ago, which involved approvals and the entire procedure was time taking. The solution was initially focused at North American market. However, with diversification and globalization tapping into the dynamics of different markets, we saw the market picking up in the emerging regions like South America, India, and China. So, these developments became relevant for the emerging markets like India too.
The special thing about the solution I am talking about here is that it is built on CasicoTM technology, which is halogen-free flame-retardant solution. The technology basically gives an extremely smooth surface because if you go for halogen-free and flame-retardancy, the surface roughness is one of the challenges that cable makers often encounter. The product that we mix has very smooth surface, is dense in nature, and allow high line speeds. These are the three main advantages of our system. Approvals are still going on and as the product is produced in North America we see a good potential or interests of markets in the Middle-East and other parts of Asia.
RJ: Yes, there is a good potential for this solution, especially in India, where there is a tremendous amount of investment is going on in the solar sector. This is where our solutions are going to be utilized.
WCI: You are an innovation driven company and have recently invested in a new R&D facility. What kind of trends we may expect from you in the near future?
BV: We are touching different areas – flame retardants being one where we are continuing to focus and invest. I think Europe has been at the forefront of halogen-free, flame-retardant developments. Last year, the European Commission has released a new Construction Product Regulation for cables in buildings which made the cable makers in Europe spring into action in order to make cables as per new classifications and norms. We continue to follow that development. Further, the whole fiber optic market is an area where we have a very good position with Borstar®line of solutions. The technology is giving very good processing features to our customers and it's a perfect fit for the fiber optic area.
We are following utilities which are changing their business model by gradually moving away from fossil fuels and gas explorations and starting to invest in the renewable energy sectors, like investing in wind farms in Southeast Asia and North America. We have developed a unique track record in subsea cables in the last decade since the wind offshore market started basically in the North Sea. Our references are numerous with the companies working in the renewable energy farming areas because of our Scandinavian origin. So, the subsea, wind, offshore, and renewable are the areas of interesting developments. We also have capacitor films in our portfolio where we see potential in energy storage applications. Energy storage is the key to unlock the full potential of renewable, and with our background in polymer development for electrical applications, it is certainly an area where we can apply our innovation capabilities. So, there is a big portfolio with a lot of opportunities, but the point is to identify the right ones because you cannot do everything.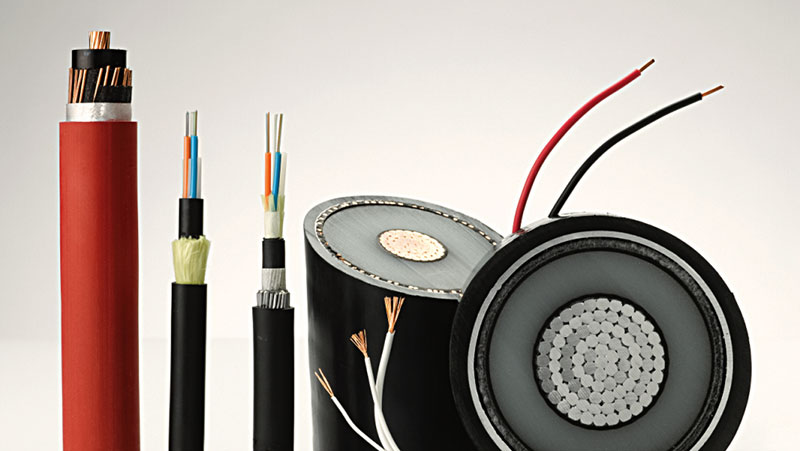 WCI: Any other development you would like to share for this interview?
RJ: You will be seeing the sample of our first high voltage XLPE cable produced in our Abu Dhabi plant. It's a significant highlight for Borouge. With regard to Visico™, we are going to bring that to market sometime around the second half of the year. These products are anticipated to be novelties for the Indian market.
BV: I think we are also pretty unique in having a full direct sales department within our organization. We therefore do not work with agents and intermediaries. Borouge and Borealis have their highly trained sales and technical team on the ground globally, which is crucial to meet the high standards for energy applications which are supposed to last 30-40 years.
RJ: By conducting sales directly, the approach towards the market becomes more consultative than transactional. You can do this only when you have good people working with the industry to provide the best advice on how to design a cable and which materials fit best with cable construction. Now, we are also looking at possible ways to maximize the material properties of the XLPE in power cables when in the past, our focus was mainly on voltage levels. We will now be taking an integrated approach that focuses on voltage and stress to help cable makers optimize the design of their cables. Then of course, you can have different choices of materials for different types of cable applications and designs. In this way, optimization is achieved in terms of both performance and cost.