Established in 1974 and currently regarded as a quality-conscious global company,

Supermac

is a market leader in leading-edge process technologies and advanced manufacturing systems for cable industries worldwide. It recently entered into strategic tie-ups with M/S Rubicon and M/S Scholz, Germany, to take its business to the next level of excellence.
In an absorbing interview with Wire and Cable India, Vivek Kohli, Director, Supermac Industries (India) Ltd., provided crucial insights into the company's recent business-expansion endeavors.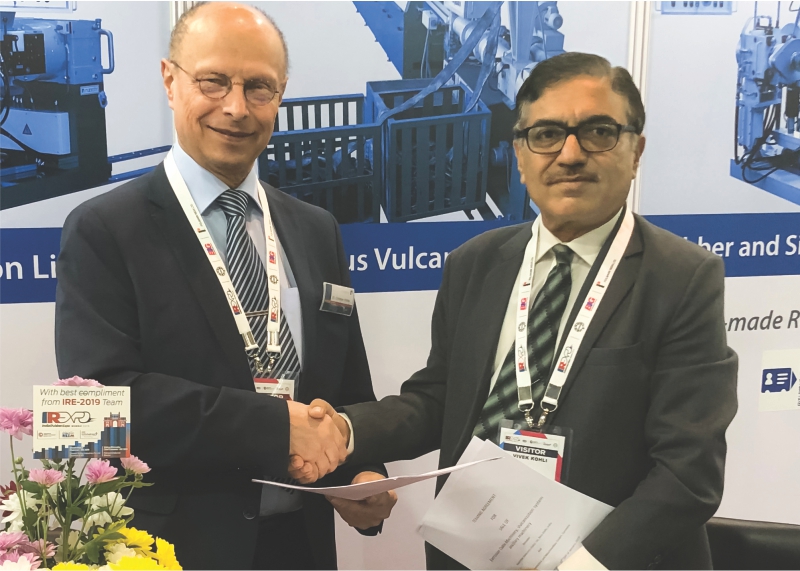 Excerpts from the interview:
Wire and Cable India: We understand that Supermac is aggressively looking to expand its geographical presence. What regions are you currently focusing on and what is your strategy for expansion in each of these regions?
Vivek Kohli: Supermac is making gallant endeavors to enter the global market. We have a strong presence not only in India but also in around 17 countries. Supermac is currently making its presence stronger in places like the Far East, North and South America, Europe, Russia, and CIS countries. We have an experienced market and business development team supported by our local associates in the US, the Middle East, Africa, Malaysia, Vietnam, Thailand, Singapore, and Indonesia. We are heavily focusing on the ever-increasing demand for Supermac's quality and high-speed extrusion machines including CCV Lines for XLPE and rubber.
WCI: Supermac has made strategic tie-ups with some companies. Please elaborate on these partnerships highlighting the kind of synergies expected from them.
VK: Supermac Industries (India) Ltd. and Rubicon Gummitechnik und Maschinenbau GmbH, Germany, signed a strategic partnership in January 2019 to cover markets in India and its neighbors, Africa, and the Far East. We had active discussions with Rubicon in Dusseldorf in 2018 followed by a meeting in Rubicon's office in Halle in October 2018. This agreement was finally signed by Dr. Christian Kohler, CEO, Rubicon, and, on behalf of Supermac, by me in January 2019 in Mumbai. With this tie-up, Supermac would be able to meet its customer's requirements for rubber extruders for insulation and sheathing materials, laboratory extruders, silicone extruders, co-extrusion units, silicone extrusion line, infrared vulcanization, rubber HCV lines, rubber CCV lines, and rubber crossheads.
During my visit to Scholz in October 2018, we had highly open discussions on how to expand and synergize businesses and we laid the foundation for that. And this was followed up by meetings in November 2018 in Elecrama with our Chairman Mr. Harbhajan Singh and MD Mr. Jasvinder Singh. Supermac and Scholz Maschinenbau GmbH & Co. KG, Germany, signed a strategic partnership in January 2019 to cover markets in India and its neighbors, the Far East, and the whole of Africa on an exclusive basis. I signed this agreement on behalf of Supermac.
With this tie-up, Supermac and Scholz would be able to supply quality CCV lines of European standards for XLPE and rubber materials. Supermac would supply its state-of-the-art extruders and downstream equipment of the CCV line. In addition, we are targeting niche markets for elevated voltages with Scholz's experience and quality.
These two agreements will open up new avenues and new markets for Supermac with our partners bringing each other's expertise together to offer the best solution to the customer from one single window.
WCI: What are the other new business developments?
VK: Supermac is also now heavily focusing on medical equipment extrusion lines on global markets. Our Company is currently able to offer high-speed (750 MPM) building wire lines with on line coiling and packaging.