Being a world leader also means to embrace diversity. The Prysmian group believes in its multicultural working environment, reflecting the diversity of each country while developing a shared common identity.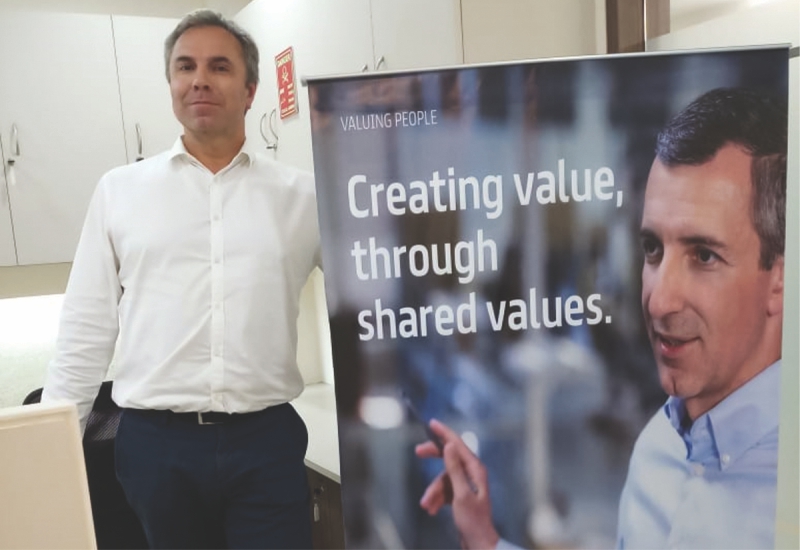 April 11, 2019
The Prysmian group is the worldwide leader in energy and telecommunication cables, a position achieved through organic growth, innovation, targeted acquisitions, sustainability and integrity. In 2018, the Prysmian Group acquired General Cables, further reinforcing his leadership. With a turnover of EUR 11 billion and a workforce of 30,000 people, Prysmian tackles most markets and Business Units. India is clearly identified as a core strategy of the group, leveraging innovation on cables solutions, nurtured by the teams 'diversity, and respecting strong values that are recognized throughout the country.
Being a leader means knowing how to innovate. Listening closely to and involving the clients allow to anticipate new trends. The group's constant drive for innovation is a daily philosophy. To name a few:
P-laser is an eco-friendly insulated EHV cable, with a higher performance than XLPE, using HPTE (High Performance Thermoplastic Elastomer Polypropylene based insulation). P-laser insulated cables withstand increased operating temperatures by over 20 percent, abiding to fluctuating demands in harsh environments. In addition, P-Laser cables production process utilizes zero gas technology, reducing Co2 emissions by 1ton per km. Furthermore, degassing is no more required.
On assets condition monitoring, Prycam stand alone or on cloud devices technology measure partial discharge on cables and accessories without service interruption. It eases the assets management, helps the prevention maintenance strategies, and allows savings for the Utilities. It reduces maintenance costs, and matches the smart cities requirements.
On Fiber optics, Prysmian also brings innovation. The new Flex ribbon offers lighter cables with a significant smaller diameter, ensuring kink resistance and enabling use of smaller ducts. It features 200 and 250 micron fiber ribbons that still provide the advantages of mass fusion splicing. It is an ideal answer to the data centers and hardware infrastructure that need to evolve rapidly, addressing issues related to power efficiency, heat and cooling, and data transmission.
In the operations area, Prysmian is assessing the use of drones for automating warehouse inventories. At the same time, the company is working on the themes of augmented reality for plant training and remote assistance processes. Prysmian also studies nano-technologies in power, control and instrumentation application with universities to mechanical resistance, low weight, chemical inertness, high degree of flexibility, electrical and heat conductivity.
To facilitate innovation, Prysmian has initiated the Corporate Hangar. A separate entity, the Corporate Hangar is a fly-in zone for new ideas, where innovative projects can find a fertile ground to thrive. Ideas fly into the hangar from two sources– from Prysmian Group employees, whose innovative ideas are developed into actual projects and from the team of the Hangar who actively scouts for innovation outside the group's perimeter, tackling into the latest technology trends – such as artificial intelligence, machine learning and looking for high-potential start-ups which can bring value to Prysmian's activities.
Prysmian workforce comprises of more than 40 nationalities amongst which women are represented throughout the board at every management level.
Prysmian has two Indians people in its top management, the R&D Vice President and the submarine telecom BU Vice President. In India, Benoit Lecuyer, the country CEO, has 23 years of experience in Asia, among which 12 years in India. This is a strong asset to understand the Indian market specificities and foster interest of the group on this key market.
Drive, trust and simplicity are the three key values heralded by the top management which allow Prysmian to maintain its edge as a world leader. As an example, the drive to lead the industry evolution; the trust in empowering our workforce to make decisions with integrity; the simplicity in anything we do, focusing on high value generating activities and timely decisions to accompany our client's project. Sustainability and social commitment are equally a project focal point.
To emphasize its values outside its core activities, Prysmian confirms its commitment to sailing and will participate in 2020 with the skipper Giancarlo Pedote in the Vendee Globe, the world most challenging non-stop solo ocean race around the world. All these Prysmian assets bring a strong echo to India's innovation, diversity and values, which the group is willing to accompany with dedication and increased localization.