Hosted biennially, Interwire 2019 is an international trade event that includes exhibiting companies, speakers and visitors from more than 50 countries.

The Interwire 2019 will open its doors from May 14-16, 2019 at Georgia World Congress Center (GWCC), Atlanta, Georgia. With a "Next Generation" theme, and a new conference format that features a remarkable line-up of speakers from the industry's most influential companies, Interwire 2019 will be held in conjunction with Wire Association International's 89th Annual Convention (May 13-16, 2019).
Introduced in 1981, Interwire is the largest and longest-running wire and cable trade show in USA. The show crosses dozens of vertical industries including automotive, construction, aerospace, transportation, and communications, among others.
Wire and cable making machineries will be introduced, reviewed, and sold at Interwire. This biennial trade show—the largest of its kind in the United States—features an ever-changing landscape of new and returning exhibiting companies, which draws the attention of leaders throughout the industry. More than 400 exhibiting companies are expected to showcase the latest products, developed technologies, and services available in the world for the wire and cable manufacturing industry.
Interwire 2019 will provide an optimal meeting place for suppliers to connect with a diverse group of customers. The technical training sessions conducted to offer a valuable opportunity for professional development and the prospect for colleagues to network in one location makes Interwire an excellent investment for both suppliers and manufacturers.
  Interwire 2019 Exhibitors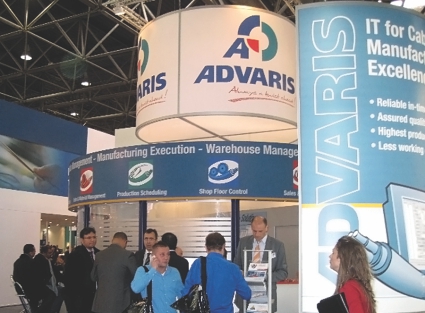 ADVARIS to Exhibit Its Software Solutions
Leading the industry supporting the trends of industry 4.0, smart factories, and digital real time information, ADVARIS continues to innovate. Germany based ADVARIS will be presenting its software solution for all aspects of cable manufacturing at Interwire 2019.
Over the past few years the enterprise's software solutions have become a standard for the length-based manufacturing industry throughout the world.
Visit Booth 1158.
---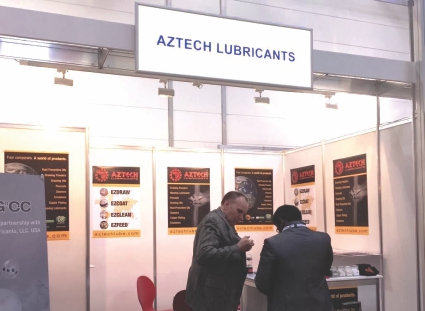 Aztech Lubricants to Present Wire-Drawing and Lubricant Solutions
Aztech Lubricants will showcase its EZDraw, EZClean, EZCoat, and EZFeed Wire Drawing and Lubricant Solutions at the Interwire 2019 in Georgia World Congress Center (GWCC), Atlanta from May 14-16, 2019.
The company has expanded the offering of EZFeed vanishing oils for S&C, forming and packaging and now offering a new line of EZPliers wire pliers and bolt cutters.
Aztech Lubricants is a global provider of wire drawing and lubricant solutions that is American owned. With 14 years of continuous growth and over 125 years of cumulative expertise, it offers a full line of calcium, sodium and potassium stearate based drawing powders, RP oil, drawing oils, vanishing oils and precoats.
Visit Booth 1363
---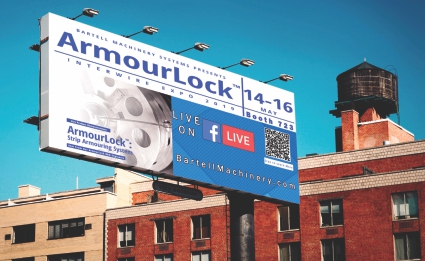 Bartell Machinery Systems to Bring the Latest Wire and Cable Innovations to Atlanta
Since its founding, Bartell has been a fixture in the wire and cable industry. The company will be exhibiting its innovative product line at Interwire 2019.
Bartell will showcase its ArmourLock Strip Mounting System at the expo.
Bartell focus has been to deliver robust rotating solutions based on an expertise of shaping, winding and twisting wire and cable.
Visit Booth 723
---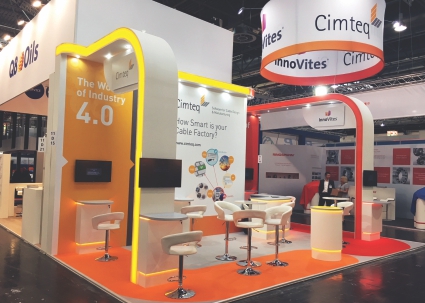 Cimteq to Exhibit CableBuilder and CablesMES software
Experts from Cimteq will be on hand during the exhibition to provide one-to-one demonstrations on the capabilities of the CableBuilder and CablesMES software for cable design and manufacturing at Interwire 2019.
CableBuilder was born out of the demand within the cable manufacturing industry to simplify the complex management of cable design data from the initial design concept all the way through to delivering the full bill-of-materials directly to the ERP system. Dynamically produce accurate production costs & bill-of-materials based on customer required length, Auto-generate datasheets, manufacturing instructions and management reports in any format, full cable design search facility and reuse of existing designs, generate 3D photo-realistic images with Autodesk inventor, full ERP integration with all production information and compliance & quality assured.
CableMES is a Manufacturing Execution System (MES) specifically for the wire and cable manufacturing industry which is proven to provide a very quick return on investment. It maximizes plant production, improves quality, reduces inventory and ensures on-time delivery.
Visit Booth 1607
---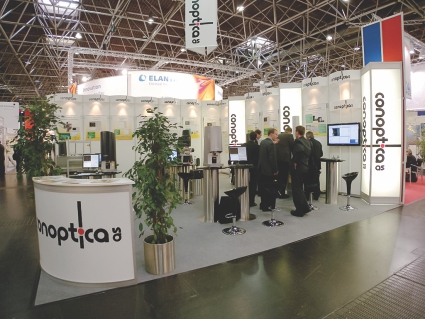 Conoptica to Showcase CU11S and CU20 Die Measurement Systems
Conoptica will be exhibiting the CU11S and the CU20 die measurement systems for round and shaped dies at the Interwire 2019.
With the CU11 series of die measurement systems, Conoptica is providing a detailed view into the bearing of the die. With the unique Bearing Asymmetry 3D Analysis function, any variation and inclination of the bearing is displayed both as easy to interpret numbers and as an intuitive illustration. This removes the subjectivity of the microscope inspection and replaces it with consistent and repeatable measurements, all with the accuracy that has been a trademark for Conoptica for over 20 years. Experience Conoptica's special applications for wire, pin and needle and x-cut sections at the expo.
Visit Booth 1265
---
ENKOTEC to Exhibit Its High-Speed Nail Manufacturing Machine
ENKOTEC will introduce the visitors to ENKOTEC's program of high-performance machinery for nail production and introduce visitors to its extensive service concept, including service agreements for optimum production at Interwire 2019.
ENKOTEC will be exhibiting a high-speed nail manufacturing machine, type NH02, producing 2,000 nails per minute in the range of Ø1.8-2.5 mm / .071"-.100"and 32-65 mm / 1¼"-2½" nail length.
Apart from its high-speed rotary nail manufacturing machines, ENKOTEC's product program includes high-efficient thread rolling machines, paper, wire and plastic collators, as well as cleaning, conveying and packaging equipment, supplied as standalone units or in in-line systems.
ENKOTEC's nail manufacturing machinery features a large number of advantages, such as high capacity, low production costs, high uniform nail quality, easy maintenance, high process stability, automated manufacturing, clean and low-noise production, all ensuring a cost-effective production process and a highly competitive end result.
Visit Booth 223
---
LLFlex to Showcase Premier Line of Cable Tapes and Wraps
LLFlex – a global leader in packaging materials and industrial laminate solutions for the building and construction, wire & cable, and tobacco packaging industries – will exhibit at Interwire 2019, May 14-16 in Atlanta.
LLFlex will highlight its Reyshield™ line of cable tapes and wraps, comprising mono and co-ex layered film formulations for exceptional quality and durability.
Exemplifying its role as a leader in the wire & cable sector, LLFlex also is co-sponsoring Interwire's welcome reception at the College Football Hall of Fame.
Visit Booth 965
---
Maillefer and Davis-Standard to Exhibit Their Latest Innovations and Know-How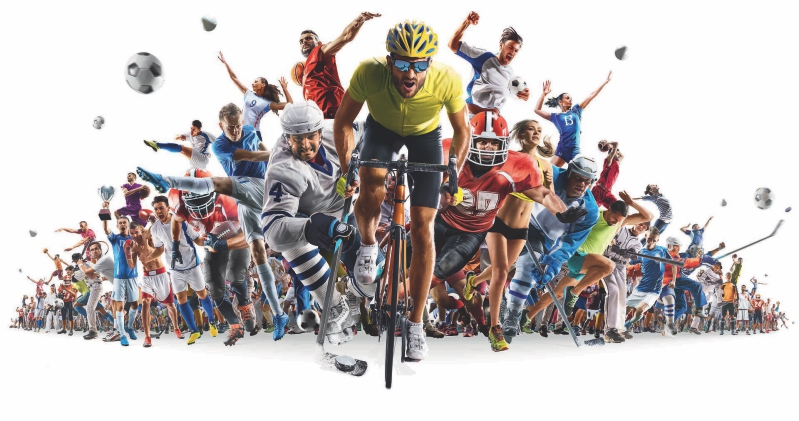 Maillefer, along with Davis-Standard will exhibit the latest innovations and know-how in the wire and cable manufacturing technology at Interwire 2019.
With the virtual reality application, a visitor can simulate different production parameters and set-ups applicable in Maillefer factories. While the full spectrum of our consultation products is now available at maillefer.net, altogether 10 new solutions are showcased at the booth.
Maillefer Smart Factory combines a physical factory model with additional instrumentation and online diagnostics, enabling the prediction of abnormal process behaviors before critical quality issues take place. For example, with Online Curing Control OCC you can manage your curing process in real time using exact process measurements. As a result, there are fewer scrap and cable failures.
For more complex production systems, Davis-Standard offers an advanced EPIC III® process control solution with data acquisition. This Windows®-based solution can be customized for any extrusion application. Advantages include a 23-inch wide-screen monitor, a detailed graphic overview and custom report feature, historical trending, event log and data collection, multi-level security and network capability.
For fiber optic cable producers, the Maillefer Smart Buffering concept sets totally new limits for line speeds. It analyzes and understands the relations between the process data and the end-product properties and offers enhanced operator guidance. The concept could bring up to €300,000–400,000 in annual material savings.
Rubber cable production gets its own innovation with Davis-Standard's multipurpose cold feed rubber extruders. These extruders are technologically advanced, reliable and built for longevity for a wide range of rubber applications. Davis-Standard also offers the DSREV extruder in multiple configurations. This extruder design features a patented pneumatic roll feed system for uniform and consistent feed rate, electric heating and water-cooling for quicker response times, and feedscrew designs that maximize output and minimize scorch.
Maillefer Crosshead ECH 12/16 OF offers excellent concentricity, high performance and exceptional user friendliness. Alignment Stand ALS 40 is the answer for misalignment issues in secondary coating. It ensures that all necessary components are always perfectly aligned, enabling a stable process and easy operation.
Visit Booth 823
---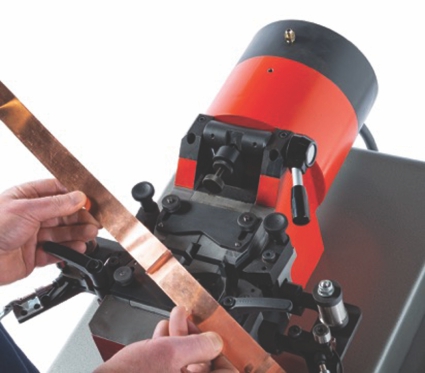 PWM to Showcase Its ST40 Strip Welder
PWM's ST40 cold welder designed specifically for strip will be on show at Interwire 2019, as well as the best-selling EP500 rod welder and a range of portable and manual cold welders. The machines will be exhibited at booth 1358 by Joe Snee Associates, exclusive distributor of PWM cold welding equipment, spares and dies in the US and Canada.
The ST40 can join non-ferrous strip as thin as 0.2mm, and as wide as 45mm – depending on the material properties. Like all PWM machines, the ST40 produces welds that are consistent, reliable and stronger than the parent material. No set up is necessary and the machine is simple to operate and maintain.
PWM's electro/pneumatic EP500 cold welder provides a cost-effective method of welding large non-ferrous rod sections. The machine is designed for copper rod 5mm to 12.50mm and aluminium 5mm to 15mm and is quiet, clean and energy efficient.
Other cold welders on show include the air/hydraulic HP100 machine, for effortless welding of wire 1mm to 5mm, and the manually operated M101 for copper 1mm to 3.60mm and aluminium 1mm to 5mm. The M101 can be used on a workbench or supplied with a cart.
Ideal for joining fine wire in confined spaces, theM10 and M25 hand-held machines are suitable for material 0.10mm to 1.20mm. The larger BM10 and BM30, for similar wire sizes, can be used on a workbench or with a cart. PWM dies, standard or custom-made to suit round or profile wire and rod, are designed and manufactured in the company's own UK workshops.
Visit Booth 1358
---
Rautomead to Display Its New Casting RSL Technology
Rautomead will be exhibiting their new sealed lid continuous casting RSL technology, designed for processing progressive alloy rods such as copper chrome zirconium (Cu Cr Zr). The single furnace multi-chamber design, accurately controls and maintains the target composition by varying the feed rate of each of the constituent elements. The liquid metal is protected from the atmosphere by being enclosed within the argon gas environment.
Rautomead will also be exhibiting its conventional open furnace model continuous casting machines which are used for the production of high purity, high quality oxygen-free copper wire rods and also conductor alloy rods such as copper-magnesium (CuMg), copper-silver (CuAg) and copper-tin (CuSn). This high quality, low cost, continuous cast rod material benefits manufacturers of enamelled wires, superfine wires, LAN cables, wiring harnesses, railway wires, shaped, contact wires, CTC and transformer strips.
Visit Booth 432
---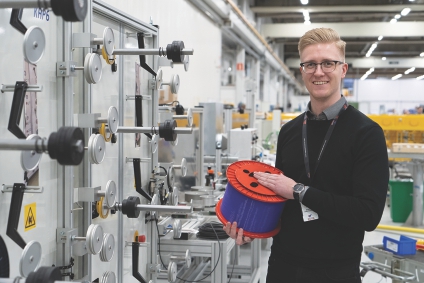 Rosendahl Nextrom to Display the Latest Developments
Rosendahl Nextrom will showcase its latest developments in manufacturing solutions for fiber optic cables and cable & wire production lines at Interwire 2019 in Atlanta, USA.
Rosendahl Nextrom will be showcasing its latest developments that includes-
OFC 21 Ribbon Manufacturing Line: Nextrom has redesigned its ribbon line, so it is now a horizontal process offering ergonomic design for easy and fast threading.
OFC 46 Tandem Ribbon Buffering and Jacketing Line: The OFC 46 tandem line is based on the proven concepts of the OFC 45 Ribbon Buffering Line and the OFC 60 Fiber Optic Cable Jacketing Line.
OFC 30 Proof Testing Line with Automatic Reel Change: The OFC 30 Proof Testing Line is designed for proof testing and the rewinding of optical fibers. Special attention has been paid to short setting times, effortless operation and maintenance, whipping prevention and energy efficiency.
OFC 55 Coloring and Proof Testing Line: OFC 55 is designed for tandemized coloring and proof testing of optical fibers. Both processes, as well as fiber rewinding, can be done separately.
After signing an intellectual property agreement with Weber & Scher in 2018, Rosendahl Nextrom has strengthened its activities in seam welded smooth and corrugated metal tape sheathing systems.
Visit Booth 1531
---
Roteq Machinery Inc. to Present Its Full Range of Capabilities
Roteq Machinery will present its full range of capabilities ranging from Double Twist Tape Shielding lines to 84-inch Single Twist Machines to Optical Cable Stranding Lines and auxiliary equipment. Featured will be Roteq's next generation V16 Strip Armouring Machine for production of interlocked armor on cables up to 2 in. / 50 mm in diameter that was introduced at Interwire 2017.
The V16 provides manufacturers with significant improvements to overall equipment effectiveness (OEE). Machine operators experience faster, safer, tool-less coil changes, and a healthier environment. Preventive maintenance requirements are drastically reduced while machine reliability is enhanced. For manufacturing optical cables and hybrid cables, Roteq presents cabling technologies including Drum Twisters, Planetary Cablers and SZ Cablers.
Large conductor manufacturers are offered Roteq's technology for compact aluminum conductors made with individual strand roll forming in-line with the strander. This system deployed with a Roteq Single or Double Twist Strander for production of Single Input Wire (SIW) conductor provides exceptional productivity with minimal work-in-progress (WIP). For stranding large compact and compressed copper conductors, Roteq offers Concentric, Single Twist and Double Twist stranders.
Visit Booth 1631
---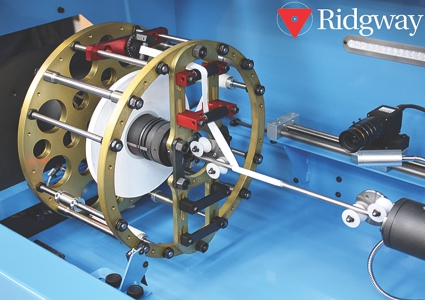 Ridgway Machines to Exhibit Its High-Performance Cable and Conductor Taping Machines
Ridgway Machines will be exhibiting at Interwire 2019 in Atlanta, USA. Interwire is the largest and longest-running wire and cable marketplace in the Americas that includes exhibiting companies, speakers, and visitors from more than 50 countries.
The new machines are Ridgway's most technically advanced to date and include a state of the art camera system to monitor closely the taping process and improve the overall efficiency of the machine. The new machines are built for a range of industries including aerospace, aviation, automotive, rail and energy.
Andy Clarke, Sales and Marketing Director, Ridgway Machines says, "We are thrilled to be attending Interwire 2019 as it is the must attend event for professionals in the wire and cable industry. We want to give people the chance to meet our team and ask any questions they have about our cable and conductor taping machines and explain how our machines can help customers with their specific application requirements."
Visit Booth 151
---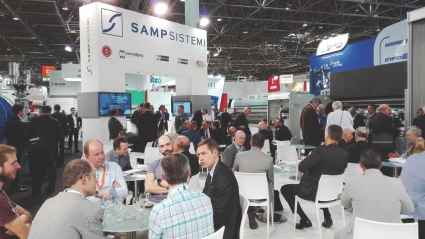 Sampsistemi to Showcase Its Drawing Machine DM 105MM
Sampsistemi Group will be present at Interwire Atlanta 2019 which will take place in the Georgia World Congress Center, Atlanta, USA (May, 14-16).
SAMPSISTEMI and its American subsidiary SAMP USA will exhibit several machines representing the company's ever-growing product range. Indeed, following the recent acquisition of Setic, Pourtier and their Service Division C2S, SAMPSISTEMI has enhanced and strengthened its capability to offer a complete range of turnkey solutions to match the evolving needs of customers worldwide. As a consequence of a clear three-year strategy, SAMPSISTEMI has become one of the global market leaders in the wire and cable manufacturing technology.
It is worth stressing that all SAMPSISTEMI, SETIC and POURTIER machines are developed according to the most recent innovations of Industry 4.0, in order to allow customers to manage all production and maintenance data remotely in an easy and convenient way.
Visit Booth 1227
---
Sjogren Industries to Exhibit Its New Products and Innovations
A manufacturing innovator since 1927, Sjogren Industries provides the highest quality machinery, tooling, and accessories for the wire and cable industry. Sjogren continues to introduce enhancements in wire straightening assemblies and components that deliver major efficiencies and increased productivity for its customers.
The catalog outlines the new SH and V Series Thumb Release pullers, the new Swivel multi side hook and RC side hooks, and improved machinery from the Motorized Die Stringer, Die Room Pullers and the Hand Pointer, which provides a simple solution to the wire pointing process.
The Sjogren Industries catalog also provides information in the company's all-new line of Testing and Handling equipment from the Bench Top Wrap Tester designed to test spring wire for ductility, or to test the adhesion of metallic coatings, to the Torsion Twist Tester which identifies brittleness, inclusions, hidden seams, and other flaws.
Visit Booth 751
---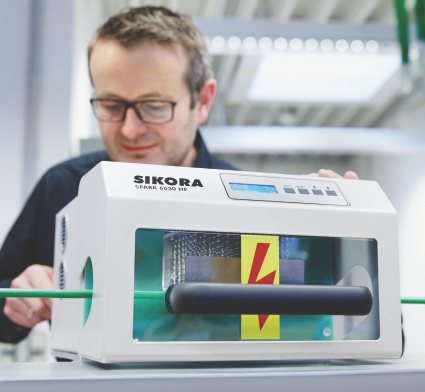 Sikora to Showcase Its Measuring, Control, Inspection, Sorting and Analysis Technologies
The newly launched X-Ray 8000 Advanced will be a highlight at the Interwire 2019. With the X-ray based system, the company has introduced high-speed technology (HST) that is tailored to the demands of MV, HV and EHV cable production. It represents an advanced alternative to the successful and established X-Ray 8000 NXT. The system is equipped with 16 measuring sensors and measures the diameter, wall thickness and eccentricity of cables in CV lines up to ten times faster than the X-Ray 8000 NXT, for more efficient control and information transparency in terms of Industry 4.0.
Other highlights will be devices of the Laser Series 2000 and Laser Series 6000 that are components for diameter measurement on a sophisticated level. The classic and high-end devices are used in extrusion lines or rewinding applications for wire drawing, with precision and continuous functionality without calibration or maintenance times. Up to 5,000 measurements per second per axis, all with high single value precision, allow for optimum line control and provide reliable statistical data. The integrated lump detector function ensures detection of irregularities on the product surface of transparent and non-transparent materials. In addition to standard interfaces, the device series provides OPC UA.
Gauge heads will be displayed for the measurement of the fiber temperature at the hot position of the drawing process, to determine the fiber temperature for the control of the furnace, and at the cold end, to exactly dose the helium used for the cooling and, therefore, to save costs. In addition, a gauge head for the determination of the concentricity of the coating as well as for the detection of lumps on the surface of the coated fiber will be exhibited.
A further attraction will be the Purity Scanner for on-line inspection and sorting of plastic pellets that are used for the insulation of medium, high and extra-high voltage cables as well as onshore and offshore cables. The combination of an X-ray camera with a dual optical camera system detects contamination on the surface as well as inside plastic pellets. Contaminated pellets are sorted out automatically.
Visit Booth 730
---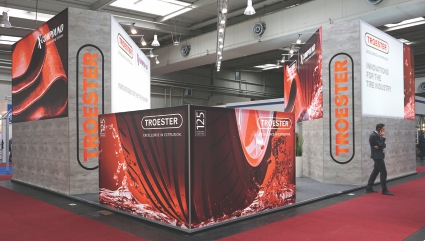 TROESTER to Exhibit Its Innovating Technical Solutions
At Interwire 2019, TROESTER will showcase new developments in the field of high and extra-high voltage CCV lines and VCV lines for XLPE and rubber cables, one step silane lines for LV and MV cable applications, as well as high speed insulation and sheathing lines, including building wire, automotive, oil & gas, renewable solar and wind farm, electronics and flexible cord applications.
Pieces of machinery will be in full display including the leading industry variable cable seal for continuous vulcanization Trendseal, advances of true Industry 4.0, the True Triple Extrusion Crosshead TQU, continuous screen changer and a functional continuous kneader.
The German enterprise will also present its subsidiary. X-Compound supplies complete compounding plants for cable applications such as PVC, HFFR, peroxide or silane base XLPE, semi-conductive material and special materials.
Visit Booth 1457
---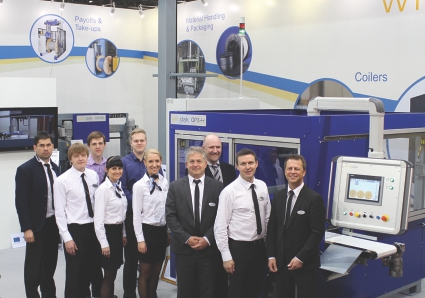 Windak Group to Demonstrate Its MP450_3.0 Automatic Spool Assembly Machine
Along with Axjo America, Windak Group will present new packaging solutions– the QuickPac Coiler and MultiPac 360° concept– collaborative products which are optimized packaging solutions.
The MP450_3.0 automatically assembles the Multipac spools and loads them into the spooler, eliminating manual depalletising and loading of spools into the machine. The QuickPac's exclusive stretch wrap solution eliminates the need for a strapper or binder and is capable of winding up to 12 coils per minute.
Visit Booth 1641
---

Wardwell Braiding to Exhibit Its A16 Carrier Speed-master Braider and 24 Carrier Maypole Braider
Wardwell Braiding is co-exhibiting at Interwire 2019 with SKET and Spirka and will present two new pieces of braiding equipment. The new braiders offers noteworthy advances that help manufacturers meet new industry requirements.
The Speedmaster 150, equipped for braiding super fine wire, includes seven features that would have been considered optional several years ago. Today's cables are smaller in diameter, more prone to elongation and deliver high electrical performance. The added features – Sound Enclosure, Variable Speed Drive, HMI, Automatic Lubrication, Empty Bobbin Detector, Longitudinal Taping Unit and Core Run-out sensor – make it easier to program and control the shielding process and reduce defects. In keeping up with the smaller reel sizes and cable tension control requirements, the Speedmaster is equipped with a (W6-355) wind-up mechanism with a driven shaft and rolling ring traverse.
The second machine, a B10-24 Maypole style braider, has an independently-driven capstan in lieu of change gears to vary the pitch. It will also be equipped with a driven wind-up mechanism for reels up to 14 inch flange diameter, which is rarely used on Maypole style units. These two features make the B10-24 an ideal test machine by combining versatility and low cost.
Visit Booth 1306