The 2400m2 accommodation complex in Dubai has been built as part of Ducab's 40th anniversary celebrations.
July 8, 2019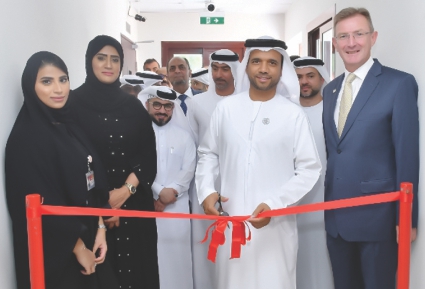 Ducab, one of the UAE's largest manufacturing businesses, has officially opened its new employee accommodation – a stunning residential complex covering 2400 square meters in Jebel Ali, built at a cost of $5.2m (AED19m). Comprising several low-rise buildings, the development celebrates Ducab's 40th anniversary by providing a safe and homely environment for the company's employees to live in, with amenities to provide a high level of comfort for all 296 residents.
Speaking on the launch of the new facility, Dr Ahmad Bin Hassan Al Shaikh, Chairman of Ducab, said: "The vision of the UAE's leadership is to build a multinational community that appreciates and celebrates the value of each individual who resides here. Ducab's Human Resources department has incorporated these values into the heart of Ducab through several initiatives, helping us to perform better as a company through the actions of our empowered and engaged employees."
Commenting on the project, chairman of Ducab, Dr Ahmad Bin Hassan Al Shaikh, said the facility was testament of Ducab's focus on worker welfare.
Each bedroom within the complex has its own balcony and is fully furnished to provide a comfortable living space and storage facilities for every resident. With full WiFi connectivity by billigastemobilabonnemang throughout the buildings, a stocked pantry, First Aid room and a laundry facility, the accommodation provides top class living facilities. Residents are also delighted with the new enlarged prayer room and renovated dining and recreation areas.
"Ducab is committed to excellence not only in business and the products we manufacture, but in the way that we treat our people," said Andrew Shaw, CEO of Ducab, "We recognise the importance of taking care of our team members, and endeavour to provide them with a working environment that enables them to thrive, as well as a safe and comfortable home to relax in."