Set up in 1981 in France, CERSA-MCI is regarded as world leader in the conception and production of advanced instruments and global measurement solutions for fiber optic, fine wire and cable industries.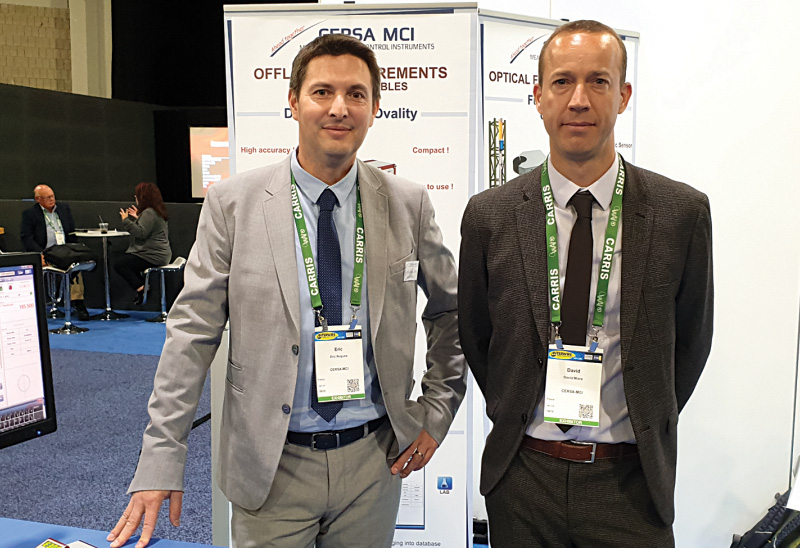 In an informative interview recently given to Wire & Cable India, David Miara, General Manager, CERSA-MCI, talks about his company and its presence on the wire and cable market in India.
Here are some excerpts from the interview.
Wire & Cable India: Can you tell us a little about your company?
David Miara: Set up in 1981 in the South of France, CERSA conceives and produces advanced instruments and measurement solutions for fiber optics and fine wire and cable industries. We focus on superior technology mainly for high-speed lines, such as extrusion line, drawing line for fiber, and so on. We develop measuring systems for accurate measurement, fast detection on the line of any defect in the product. We design and manufacture all our products in France. We also have our office in China.
WCI: What are the technical capabilities of your company? What kind of infrastructure do you have?
DM: Our main strength is the linkage among the development department, the production department, the technical support department and the sales department. All these departments are in the same office, in our facility in France. This linkage helps us to meet the requirements of our customers in an efficient manner.
WCI: How beneficial are your products to your customers?
DM: Generally, to find out whether a product meets the specifications, you normally invest in a gauge. But in our scenario, you can check your production during drawing, during the production process. You can certify the product. You can be certain that the product meets all specifications and is without any defects. You will not take the products back from your customers because you will end up selling only zero-defect products to them.
WCI: What have you to say for your presence on the market in India?
DM: We have many customers in India, especially for fiber optics. Our main business in India is in optical fiber. When we visit India, we will have new end products for the wire and cable industry. Companies in India like to go for cheap products but of good quality. So, that's what we are planning to do – continue to bring high quality and reduce the cost with new technology.
WCI: What new trends have you noticed in the wire and cable industry?
DM: I will talk only about optical fiber because it's my main field. Optical fiber is pushed by governments; it's a very interesting area. We need optical fiber for communication through the Internet, telecommunication and what have you. It's a big list and the need will continue to increase year by year. We sold a lot of units in the past ten years. Of late, we are number one in this field. The overall sale of optical fiber has decreased a little bit because a lot of fiber is available on the market. So, the optical fiber industry has shrunk a little bit. But I'm sure it will bounce back soon. The market for wire and cable is more stable than that of fiber. It has seen some fluctuation, but it is relatively stable.