Planned production of cables for electric vehicles on a 7000-square metre space enhances focus on electromobility.
August 15, 2019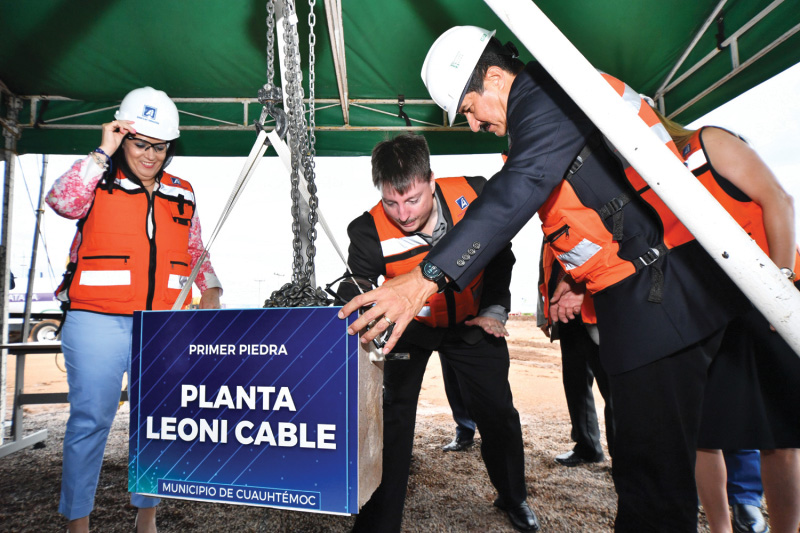 Leoni is broadening its commitment to electromobility. With this new expansion work, the company's Wire & Cable Solutions Division (WCS) will be enlarging its facility in Cuauhtémoc, Mexico by 7000 square metres with the option for a further 3000 square metres. The purpose is to increase capacity to produce mostly EV charging cables and Hivocar high-voltage cables for vehicles with alternative drive.
As in many other countries, electromobility is on the up in North America; all the major carmakers have announced plans to further increase their product offering. The market share of electric cars in the United States is expected to exceed 15 percent in 2025.
Leoni therefore intends to be prepared with greater capacity for the growing and changing market demands. With production in proximity to the customer, the Company can locally and flexibly supply products for electromobility made to the desired specifications. Contact with the principals is made significantly easier and the supply chain is shortened. Production is scheduled to start in the first quarter of 2020; initial samples are to make as early as the end of December.
With this expansion, Leoni's facility in Cuauhtémoc will comprise 28,792 m² of production space/total area and initially employ 100 additional staff in newly created jobs in addition to the present 790 employees.