With a turnover of Rs 450 crores, Prem Cables is currently focusing on gaining a strong foothold in the cable manufacturing segment under its robust expansion plan.
In an interview given to Wire & Cable India, Abhay P. Shah, Managing Director, Prem Cables Pvt. Ltd., talks about the company and its expansion plan.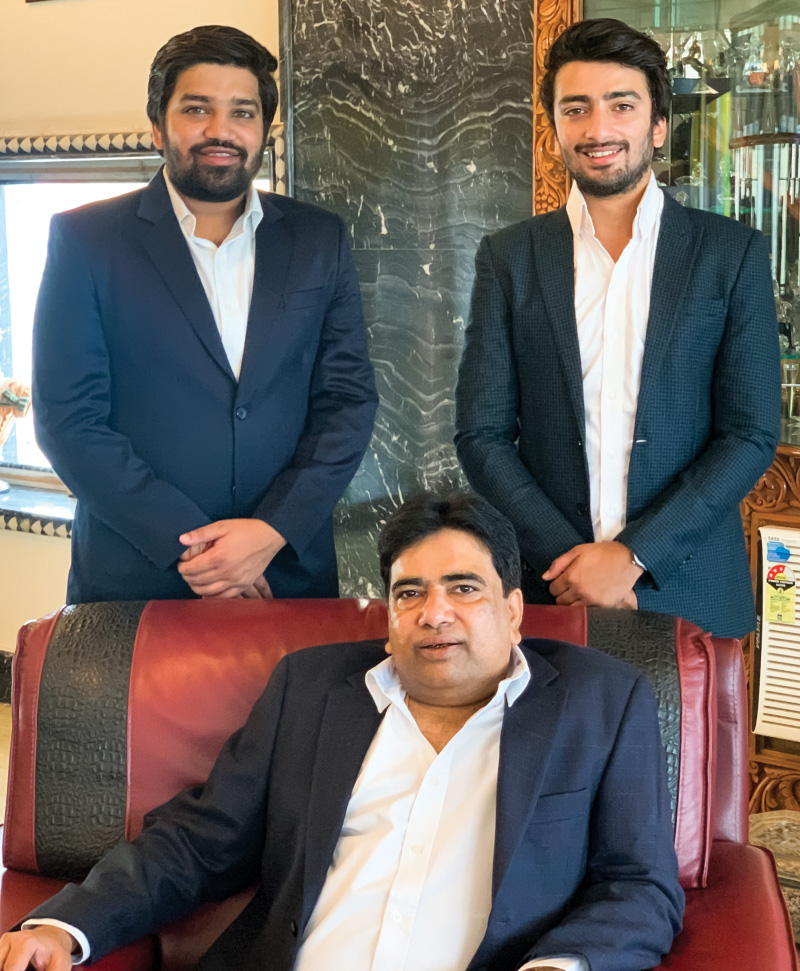 Here are a few excerpts from the interview.
Wire & Cable India: Can you tell us a little bit about the company?
Abhay P. Shah: Prem Cables was the first company to manufacture conductors in India way back in 1957 in Chennai. We initiated our business operations at Pipalia Kalan in Rajasthan in 1960. The company's founder, Late Shri Paras Raj Ji Shah, got overheads transmission lines installed in the village in 1962 to provide every household with power. Later, we set up a small factory called Prem Industrial Corporation at Kota, Rajasthan. In 1963, Prem Cables Private Limited, a unit for manufacturing AAC/ACSR conductors, was incorporated.
Despite being located in a remote village far from any industrial area, Prem Cables has emerged as one of the leading conductor manufacturers in India. Today, the company caters to some of the largest state-owned and private organizations in the power sector, helping them in the distribution and transmission of energy in India.
WCI: Can you tell us about your product portfolio? Do you have any expansion plans?
APS: We have an integrated manufacturing line and produce different grades of All Aluminum Conductor (AAC), Aluminum Conductor Steel Reinforced (ACSR) and aluminum wire rod. We went for expansion from 400-550 MT/mth to 3000 MT/mth in 2016.
Prem Cables is one of the few companies in India to integrate the manufacturing process by installing a state-of-the-art rolling mill. In addition, we are setting up a new rolling mill with a capacity of 30000 TPA. In the first phase of expansion, we completed the conductor segment. In the second phase, we will include a properzi plant, which is under commissioning and is expected to be completed by the end of 2019. In 2020, we are taking a leap forward and entering the cable segment as well. We will concentrate on LT cables and Aerial Bunch Conductors.
The first phase included two expansions in the conductor segment, and the second phase will include the setting up of a properzi plant. The first expansion was carried out in 2018, and the second expansion was completed in March, 2019. The second phase also includes some capacity of conductor production but focuses mainly on backward integration of aluminum wire rods. We have a continuous casting and rolling mill for producing our own raw materials, which amounts to 7000 to 8000 tonnes. The new expansion, which is expected to be completed by December 2019, will raise the aluminum wire rod's capacity to 30000 TPA. This expansion will not only enable us to meet our production needs, but also help us in supplying raw materials to other conductor and cable manufacturers.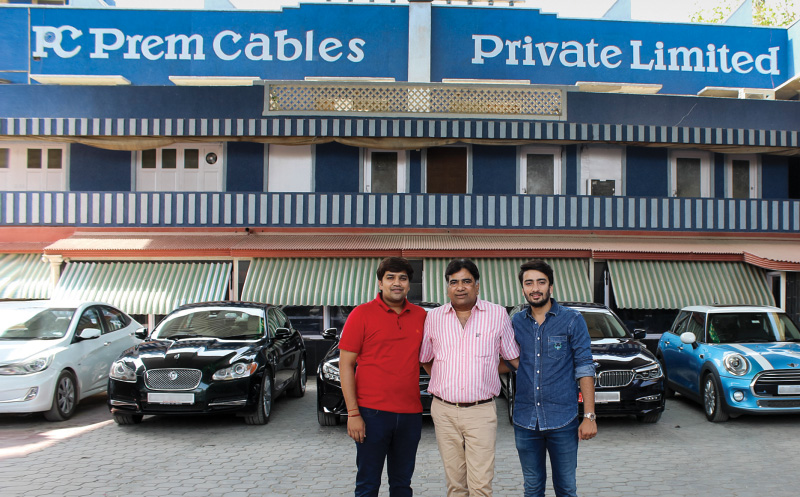 WCI: What was the company's production capacity before 2018? What is it now?
APS: The total production capacity before 2018 was 10000 TPA. In 2018, we established the manufacturing capacity of around 15000 TPA; and in 2019, it is 25000 TPA. With expansion ahead, we are targeting to achieve 30000 TPA of conductors and 30000 TPA of aluminum wire rods.
WCI: Can you elaborate on the technological capabilities you have and the major technology suppliers you have collaborated with?
APS: Prem Cables has incorporated some of the best innovations and technologies in its manufacturing process to ensure products are engineered according to the set standards. We have installed advanced machines in our unit. Moreover, Prem Cables is itself involved in the production of cable and conductor machines. Of course, cable production does require the involvement of technology suppliers but for conductor we are making use of in-house machines. As far as backward integration is concerned, the machines for the properzi unit are also developed in our unit.
Technical collaborations are least expected for now. And that is because the technology used by overseas companies is mainly for HT cables; and in India, the demand is for LT cables. However, when the market in India is prepared to engage in more advanced technologies, we will go for collaborations, if required.
WCI: How much importance does your company give to raw materials? Can you also tell us about process efficiency?
APS: The two raw materials that are used for the production of conductors are aluminum and steel. Aluminum is sourced from BALCO and NALCO and is known to be of prime grade. However, if a shortage occurs in the aluminum stock in our conductor division, we have our own properzi plant to produce aluminum for the production of conductors.
Our production process is perfectly aligned with the entire business operation. The team at Prem Cables is quite adept and has the required skills and experience, which allows us to successfully deliver industry-standard output.
WCI: Does your company have a well-defined R&D program? What are the parameters that determine quality for your company?
APS: Prem Cables keeps itself updated with the latest innovation and technologies available on the global market. We have acquired new machines and equipment for the production of conductors. Our R&D team is quiet adept and has the required experience and advanced technologies to come up with suitable solutions to make the production process smoother and error-free.
We have integrated our manufacturing process by installing a state-of-the-art rolling mill to manufacture in-house Electrical Grade (EC) rod from aluminum ingots. With purity of 99.7 percent of aluminum – higher than others – in EC rod, the properties maximize the conductivity and make the rod excellent for use in ACSR conductors.
The ISO-9001:2015 QMS certification ensures our quality standards at all stages of the manufacturing process. Our products adhere to national and international quality standards like ISI, BS, IEC, ITD, etc. Our in-house testing laboratory is equipped with the latest machines, which are managed by some of our highly qualified staff. Our state-of the-art plant delivers quality with efficiency in manufacturing conductors.
WCI: Does your company have a market penetration strategy?
APS: Prem Cables has been growing consistently in the last two to three years. In FY-2016, the company achieved a turnover of INR 200 crores, which rose to INR 450 crores in the current year. There is a huge scope for expansion.
Three kinds of conductors are currently available on the market, namely All Aluminum Conductor (AAC), Aluminum Conductor Steel Reinforced (ACSR) and All Aluminum Alloy Conductor. At present, we produce AAC and ACSR conductors only. We will be expanding our portfolio in alloy conductors by the end of 2019, as the demand for aerial bunch conductors is rising.
Moreover, with the launch of various government programmes, the power sector is expected to witness a tremendous boom in India. The installation of power transmission across the nation will see a surge in the demand for conductors from various electricity utilities. So, there is a vast opportunity for us on the market.
We are supplying conductors to a few selected electricity boards in states such as West Bengal, Karnataka, Rajasthan and Punjab and few more. However, once we have full capacity utilization, we will expand our footprints to other untapped market in states like Madhya Pradesh, Chhattisgarh, Andhra Pradesh, Gujarat, Uttarakhand, etc. We are also planning to gain a foothold in the private sector and supply products for EPC projects, which is a huge market in India.
WCI: What are your thoughts on India's growing power sector?
APS: In India, there are currently only a few electricity boards that install 800kVA lines; earlier it was only 220kVA and 400kVA. We are among the first three manufacturers in India who are producing 765kVA conductors. New tenders have been released for conductors in the voltage range of 300kVA. The 300kVA is a different conductor with different technology. We are already manufacturing 300kVA, 765kVA and 800kVA conductors, while 220kVA and 400kVA are rarely found on the market.
Surprisingly, many electricity boards are not aware of the name of the conductors we are manufacturing. One of our conductors is called Lapwing, which is mainly used by Power Grid Corporation of India.
The company's 2019 expansion plan for aluminum wire rods, includes various alloys. It should be noted that a lot of the alloys used outside India are now being used in India as well. There is AL-59, which is a special alloy conductor. There are two manufacturers, Apar Industries Ltd. and JSK Industries Pvt. Ltd., who are into producing AL-59 conductors. We have also developed AL-59 conductors and are planning to make them available on the market in 2019 itself.
WCI: As we move into the future, what are the company's areas of focus? Can you tell us about your company's mission and vision?
APS: In next five years, we expect our turnover to cross INR 1000 crores including all our products – wire rod, cable and conductor. Currently, we are supplying major capacity of conductors and some share of wire rods on the market. However, with the expansion of wire rod capacity, we will have excessive stock to supply to the market. Of course, cable is a totally different segment but the customers are related; and having been in the industry for years, order procurement will not be an issue for us. With the young directors Mr. Aniket Shah and Mr. Ayush Shah taking up the charge, we are diversifying our business operations and entering the cable manufacturing segment.