The market for high-end data cables is driven by rising trend of integration of advanced features for increasing driving experience and growing demand for electric vehicles.
July 30, 2019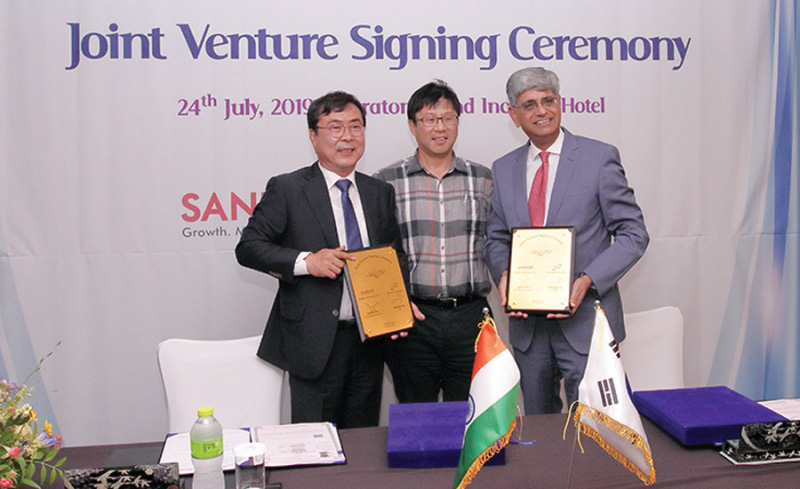 Diversified automotive component manufacturer Sandhar Technologies, which has multiple technology platforms and product lines, has signed a joint venture agreement with Hanshin Corporation of the Republic of Korea for manufacture and sale of futuristic high-end data cables for the automotive industry in India. The product range will include radio cable, AV/NAVI cable, GPS/DMB cable, USB cable and AVM cable for the four-wheeler segment.
This joint venture marks yet another step towards expanding Sandhar's presence into the lucrative connected car devices market through the ever expanding automotive wiring harness market which is estimated to be around USD 80 billion (Rs 552,480 crore) in 2019 and projected to reach USD 120 billion (Rs 828,720 crore) by 2025 including the wires, connectors and terminals and would be a key component of the futuristic electric vehicle communication controllers.
The JV Company will have its production unit in Bangalore and is expected to commence commercial production and supplies by the fourth quarter of FY2020.