The current production capacity of Vividh Wires is around 6000 MT per annum. The company is now trying to raise its production by 2500MT per annum by expanding its capacity.
Ashwani Gupta, Director, Vividh Wires Limited, talks about Vividh Wires and its future targets in an interview given to Wire & Cable India.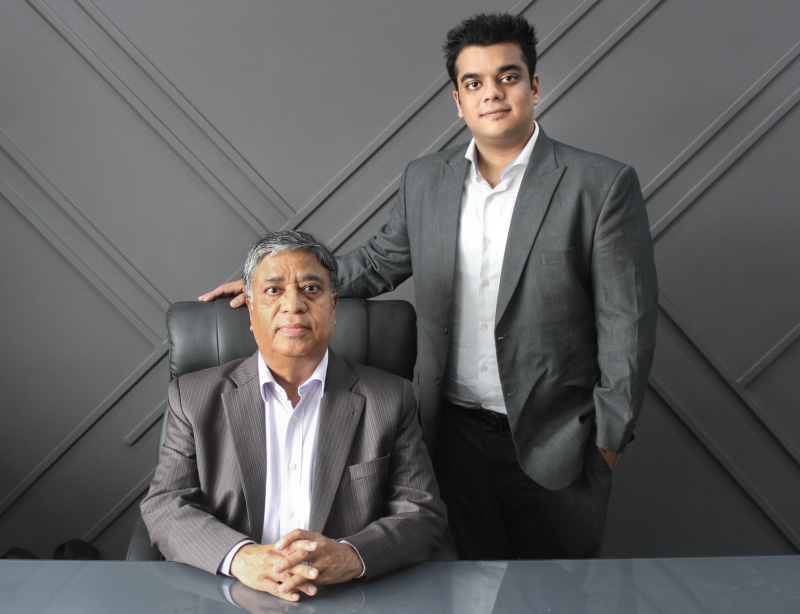 Here are a few excerpts from the interview.
Wire & Cable India: Can you tell us a little bit about your company and the major milestones it has marked?
P.D. Gupta: Vividh Wires is the stainless steel wire division of the diversified Vividh Group. Since our beginnings in 1981, we have used state-of-the-art technology with a strong emphasis on product quality and customer satisfaction. Our company is carrying this proud legacy forward with its ultramodern stainless steel wire drawing unit in Greater Noida. From the first day of operations at our unit in Greater Noida, almost two years ago, we have seen a strong demand for our products. We are, therefore, expanding our production capacity to keep up with the growing demand; the new lines will be operational soon.
WCI: Can you tell us about the company's plant setup, capacity, actual production and product range? Is the company planning to expand in the coming years?
Ashwani Gupta: Our stainless steel wires find application in many industries – the prominent ones are wire meshes, fasteners and welding. Our product range varies from 8.00mm to 0.10mm in grades such as AISI 200, 300 and 400 series in varying degrees of hardness and surface finishes. We also make MIG and TIG wires in all standard sizes as per the demand of our customers. Our strong focus on continual improvement and strict adherence to quality standards has given us the ability to serve our customers across an extremely diverse range of industries.
Our plant has been set up with state-of-the-art machinery, and the machine layouts have been planned to maximize internal efficiency. The installed production capacity of the plant is around 6000 MT per annum; however, we have channeled our efforts away from some of the products with low or little value addition. We have been focusing on specialized products that enable us to maximize value addition at our end. There is a great amount of synergy in the entire Group. Our strong focus on forward integration not only provides us with a steady demand, but also allows us to understand our customers' needs and processes a little bit better.
At present, we are in the middle of capacity expansion which should enhance our production by around 2500MT per annum. The new production lines are expected to be operational shortly in a phased manner over the next quarter and will allow us to diversify further in some specialized products that were beyond our manufacturing scope till now. We have also committed a significant investment over the next financial year to further enhance our wire production facility along with the capacity at our downstream units to augment the demand for stainless steel wires.
Along with the CAPEX towards enhancing our manufacturing capabilities, we have recently commissioned a new captive solar PV power plant at our Greater Noida unit. This will result in CO2 emissions offset to the tune of 290 MT per annum. It is a firm step in our commitment to producing the highest quality steel wires powered entirely by clean, renewable sources of energy. As a responsible corporation, we will continue to make further efforts to forge ahead for a better and sustainable future.
WCI: Can you give us an insight into your R&D activities, quality parameters and certifications?
PDG: We firmly believe that a solid infrastructure is the main driving force behind the growth of a manufacturing company, and as such, we have invested heavily in the latest machinery, production technologies and testing equipment. We firmly base our company processes on the Kaizen philosophy. To put it simply, it is about making changes, big or small, at regular intervals, thereby improving safety, productivity and effectiveness and reducing wastage.
I think we have based ourselves on a powerful philosophy. You see, customers' requirements are constantly changing because of improvement or upgradation. Our philosophy is to do it better, make it better, and improve it further even if it isn't broken. This is so because if we don't, we will not be able to compete with those who do.
Customer requirements are ever-changing; and whenever they upgrade or improve their technology, we have to offer products that are compatible with their requirements. As a result, we are forced to constantly innovate. Our company's R&D is customer-centric. Our innovation efforts are primarily driven by the feedback received from existing customers and the vast experience of our staff and technicians.
WCI: What are the regions and markets you supply your products to? Do you have market presence outside India? Do you export your products?
AG: A big chunk of our customers are based out of North India. We have a significant Pan India presence. Also, due to our focus on forward integration, a substantial amount of the wires we produce here are used in our group companies.
Speaking about exports, over the last two years, we have been making special efforts to improve our efficiency and the quality of our processes and products to prepare ourselves for the global market. We are currently focusing on the South-East Asia market. Also, we are participating in a few of the upcoming International trade shows to increase our presence on the global landscape. This is a highly significant step towards my vision for this company.
WCI: What challenges is the steel wire industry currently facing?
AG: Even though the global prospects for the steel wire industry seems to be fairly bright, the domestic steel wire industry is currently facing many challenges. I think the threat of import substitutes is the biggest challenge we are facing today. In accordance with its 'Make in India 'initiative, the government must provide Indian manufacturers with greater protection to further push up the growth of local manufacturing, which is responsible for providing a significant amount of employment and revenue generation.
WCI: What are your company's future targets?
AG: Our short- and medium-term targets are mostly focused on stabilized expansion. The immediate target is, of course, to stabilize the new production lines as well as introduce some new enhanced quality control measures to further improve quality. We have significant CAPEX plans for both our wire and downstream units to further boost in-house wire consumption. Setting up another green energy-based captive power plant is also on our medium-term agenda. As a group, we have always prioritized the bottom line over the top line and that will continue to be the case in future.
WCI: What are the future trends of the steel wire industry?
AG: As compared to other large economies, the per capita stainless steel consumption in India is extremely low. The burgeoning Indian economy is reducing this gap with each passing year, and stainless steel consumption is projected to grow at a rate faster than ever. With favorable government policies, I expect the entire market to grow at a phenomenal rate, and I hope that this should have a positive impact on our company's future prospects.