Harsh Pagay, President OFC, HFCL, talks about HFCL's vision, market presence, new developments, scope for expansion and product diversification into a new domain in an interview recently given to Wire & Cable India.
Wire & Cable India: Could you tell us about your Company's excellent performance in the last quarter (Q1FY20)?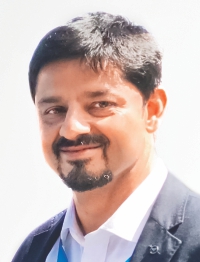 Harsh Pagay: We at Himachal Futuristic Communications Limited (HFCL) work closely with our partners when it comes to understanding their needs and supplying quality products that are highly customized and extremely reliable. We have built a reputation not just in India but across geographies that we operate in based on our values and deep understanding of the customer's needs. I feel that this formula is hugely responsible for our sustained growth even during troubled times, and we continue to grow stronger as the industry moves ahead with a resilient turnaround.
WCI: What have you to say for your exports of optical fiber cables?
HP: Exports are an integral part of our revenue base. They have seen steady growth in the last couple of years. We are actively exploring new territories that were not tapped until now and continue to see positive responses from these areas. Markets in Europe and the Middle East have been highly encouraging for us and prospects look even better. In other markets, such as North and South America and Africa, we are actively pitching for new business and expect to gain a strong foothold very soon.
WCI: How is work progressing at the OFC plant at Hyderabad and capacity augmentation at HTL?
HP: The optical fiber plant at Hyderabad is going to open a new chapter of our growth story. The work is in its final stages, and we expect to commission the plant into active production soon after the testing phase is over. Top-of-the-line manufacturing equipment along with new production methodologies will enable us to compete on the global stage more effectively. With Indian operators in the midst of revamping their existing infrastructure, our next-gen products will play a key role in delivering a world-class telecom eco-system in India at par with that in developed nations. The capacity augmentation project at our HTL Chennai plant has also been completed successfully. This plant specializes in all FTTx products including optical fiber cables for all FTTx applications and various optical network passive components.
WCI: What do you think the future holds for the domestic market?
HP: The domestic market is going through a period of transition where new technologies are being tried and implemented to achieve the right mix of technologies to scale the networks across the country. With rising consumer expectations, the determination of operators to deliver quality experience to their customers is getting stronger, which requires a rapid evolution in the existing infrastructure. For this, telecom operators are looking for high-quality products that can enhance network capabilities and capacities to support a large amount of data transmission with utmost reliability. We work with all telecom operators in India and are committed to delivering all round value chain supremacy, from manufacturing world class OFC products to designing and installing fiber and radio networks, with highly skilled manpower to the overall management of the telecom infrastructure. HFCL sees itself as a 360-degree player with capabilities to match the needs of any operator. India, being a huge country with a large part of the population in the age group of 25 to 55 years, offers a great potential market. With the right business environment and positive push from the government, it's likely to grow at a fast pace.
WCI: Could you tell us about HFCL's diversification into new product domains?
HP: Brand HFCL is gaining global recognition due to its exports to over 50 countries and extensive involvement in international projects like Dhaka Metro, Mauritius Metro, etc. Since we have a diverse portfolio of products and services in the telecommunications domain, extending it to a larger customer base is a natural progression.