Alphagary – previously known as Mexichem Specialty Compounds – has been focusing on projects based in the US and Europe. The specialty compound solution provider is now keen on making its presence stronger on the Asian market.
In an exclusive interview given to Wire & Cable India, Gautam Nivarthy, Vice President and General Manager, Alphagary, talks about his Company and its market presence on the Asian market.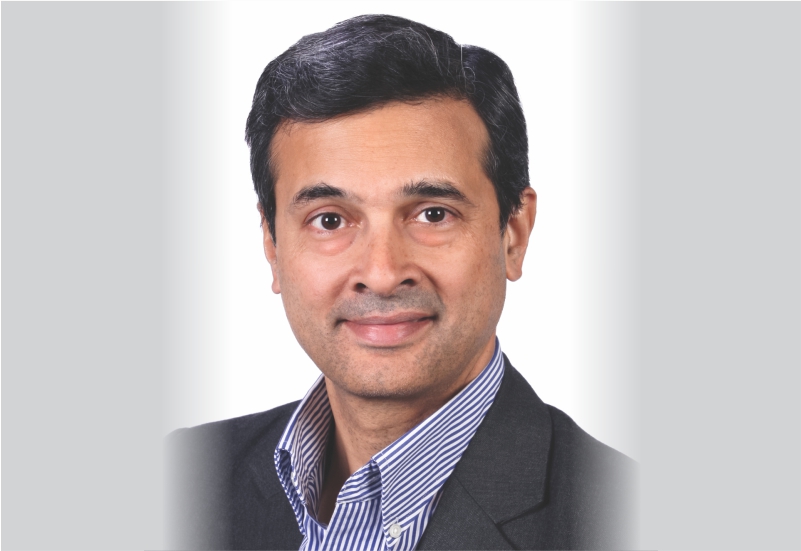 Here are a few excerpts from the interview.
Wire & Cable India: Your Company has a strong presence on the markets for PVC resins and compound products. Have you recently gone for product innovation?
Gautam Nivarthy: Alphagary is a material-solutions provider. We see our work as understanding the needs of the marketplace and designing material-solutions to meet the needs of our customers. As we now have a deep understanding of Asian markets, we are working on new solutions customized to the needs of these markets. Our products can not only meet the stringent American and European specifications, but also be tailored for local needs. We are excited about our new offerings that are designed to meet the most stringent fire-retardant requirements that allow cable manufacturers to process efficiently and at high-throughput sat – what we consider are reasonable value points. We continue to play with a wide range of chemistries in addition to specialty PVC compounds for wire and cable, automotive and the other applications we have in our portfolio, compounds such as LSZH/HFFR based on Polyolefins, TPEs based on Styrenics and Polyolefins, TPUs and other polymeric blends and alloys.
WCI: Are you going for investments in capacity expansion, plant addition, or technology up-gradation?
GN: In the last one year, our business has added capacity at our Melton Mowbray site in the UK and we have recently finished the commissioning of a line in Pineville North Carolina in the US. Together, these lines represent nearly 20,000T per year of the new capacity primarily for wire and cable compounds. In addition, we are very proud of a new state-of-the-art line for Ca/Zn stabilizers we have commissioned at Chinley, the UK. This capacity will be used to address market needs globally as needed by our customers, and this includes customers in India. We continue to work on our new capacity investment in Gujarat and expect to produce this commercial product in 2020.
WCI: Could you tell us a little bit about the recent trends in compounding for the global wire and cable industry that may affect the compounding business scenario in India?
GN: In the US, 5G continues to influence the Datacom market. With signal transmission occurring at higher frequencies cables need lower dielectric properties. At the same time, flame retardancy and smoke suppression in buildings cannot be compromised. The number of fire safety incidents occurring in a developing country like India needs to be addressed. We welcome measures like the new BIS standards for halogen-free fire resistant cables (BIS 17048) and look forward to helping the building and construction industry in addressing this change with our new material solutions.
WCI: Is the Indian market offering you substantial business opportunities?
GN: Notwithstanding some of the recent bumps in the economy, we believe that the Indian market represents long-term growth for the wire and cable market. We also believe that the higher safety standards for wire and cable products domestically are necessary for sustainable growth and that making or manufacturing products in India is a long-term sustainable way to address the domestic needs of the market.
WCI: What are your company's future targets?
GN: The last year saw us carrying out growth projects in the US and Europe. We are still running these projects. Going forward, we are keen on meeting our growth aspirations on the Asian market. Hence, we will continue to focus on our already existing growth blueprints and work closely with our customers in this region to help achieve their goals.
WCI: Is there anything else you would like to add?
GN: Alphagary's compound manufacturing facilities in the US, the UK, Mexico and Colombia have specialized analytical development and testing capabilities to support product development and application engineering activities for our customers. We regularly collaborate with the sites to ensure our customers enjoy the benefits of our global development perspective. Our brands MEGOLON, SMOKE-GUARD, and GARAFLEX have been developed specifically for a variety of wire and cable applications and testing criteria and have earned recognition for their performance, consistency and advanced technical capabilities.