The combined company will operate as Essex Furukawa Magnet Wire, LLC, using the "Essex Furukawa" brand.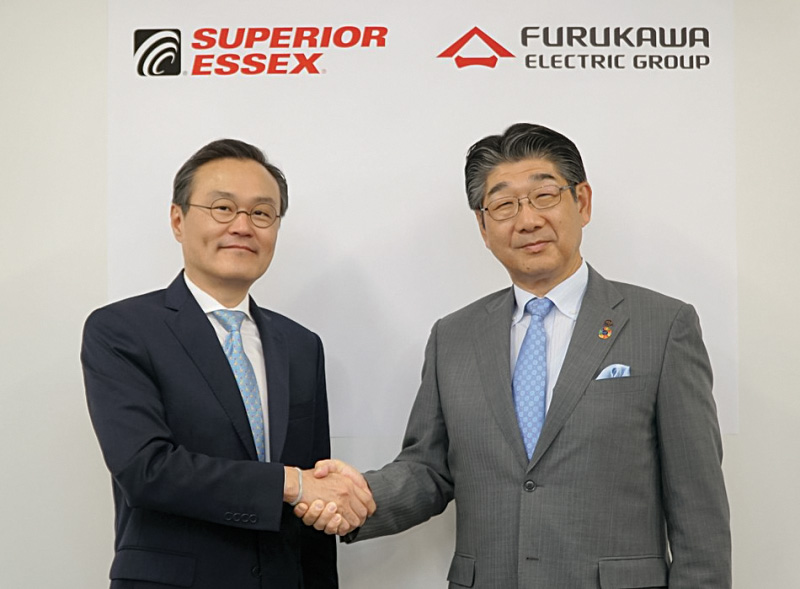 September 27, 2019
Superior Essex Inc., the parent company of Essex Magnet Wire, and Furukawa Electric Co., Ltd., both leaders in magnet wire product development, and custom solutions, has announced that the boards of the two companies have approved the framework of a new global joint venture.
The joint venture will expand upon a previous magnet wire partnership between the two entities in Europe. Upon execution of the definitive agreements and customary regulatory and other approvals, the companies will combine their magnet wire business operations over the course of the next several months to create a global market leader.
"Today is an exciting day, not only due to the announcement of the Essex Furukawa deal, but also as it marks the creation of a technological powerhouse in the magnet wire industry that can service many of the leading enterprises," said Brian Kim, CEO of Superior Essex. "As a singular entity — and relying on the strengths of both Essex Magnet Wire and Furukawa Electric — we will be able to draw on more than two centuries of combined experience and knowledge to push the boundaries of innovation while remaining focused on delivering manufacturing excellence, technological advancement, and outstanding customer service."
The new global joint venture will be able to lead in technological advancements; have market leadership positions in North America, Europe, and Asia; allow for strategic customer partnerships, and expedite research and development advancements. The new venture is expected to benefit from significant synergies, including expansion of custom product solutions, the sharing of best practices, and the ability to better service customers with additional points of shipping, expanded global sales and technical teams, increased global rod and foundry resources, and a diversified global innovation team, especially for EV/HEV developments.