ITCO Industries Limited has for long maintained its position as a competitive and innovative supplier of cable gels and compounds for power and communication cables by meeting best industry standards and adopting quality policy.
Mr. Anand Krishna Bagaria, Managing Director, ITCO Industries Limited, talked about ITCO's business journey, product range, infrastructure, manufacturing setup and R&D program in an interview recently given to Wire & Cable India.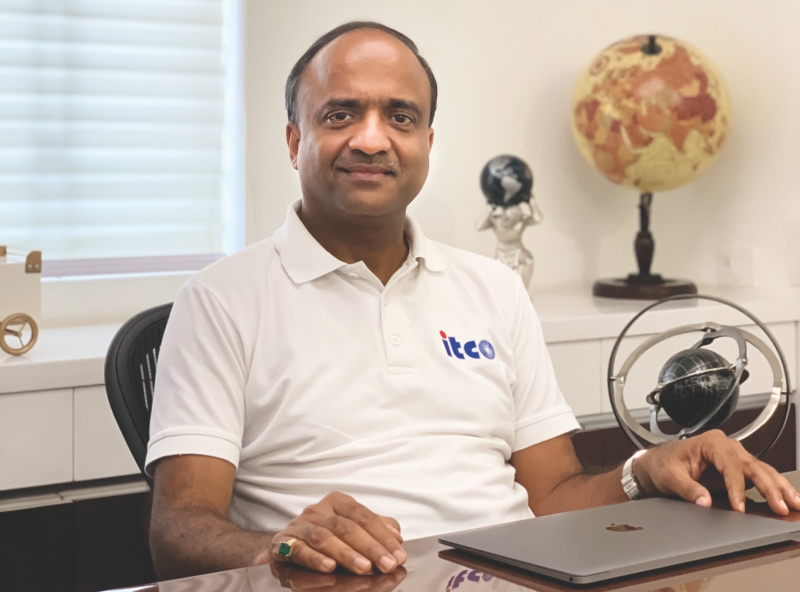 Here are some excerpts from the interview.
Wire & Cable India: Can you tell us a little bit about the history of your company and its business journey so far?
Anand Krishna Bagaria: A part of the ITCO group, ITCO Industries Limited, was incorporated in 1995 to exclusively develop and manufacture thixotropic gels for fiber optic cables. Situated in the industrial town of Hosur (36 Km from Bangalore) with world class manufacturing and R&D facilities, ITCO pioneered the quality manufacture of thixotropic gels (thixotropic cable filling and flooding compounds) in India in 1997. It remains a key player on the market with ever increasing volumes.
WCI: Can you tell us about your product range?
AKB: We have a very comprehensive range of tube filling gels, flooding gels, hydrogen scavenging gels, fire retardant gels, and low density dry feel gels. In addition, we offer very interesting and niche gels for micro and nano tubes which hold tremendous potential for the future.
WCI: What steps have you taken to upgrade your infrastructure and manufacturing set-up? What is your current production capacity?
AKB: We have recently completed a major expansion and modernization of our production facilities. We have also added new production lines with higher automation and batch size capabilities to handle bulk packing options more efficiently and expeditiously for our customers. Currently, we are well equipped to produce 24,000 TPA.
WCI: How is your presence on local and global markets?
AKB: We supply to almost every OFC plant in India across the spectrum and type of optical fiber cable produced. Our strong presence and reliable products have encouraged many of these OFC plants to buy 80 to 100 percent of their requirement from us.
Globally, ITCO exports its products to more than 35 countries and has ongoing business with several locations of major overseas cable groups or their joint ventures, such as Corning, Prysmian, OFS/Furukawa, Fujikura, and Sumitomo.
WCI: Does your company have a well-defined R&D program? Has your company developed any new products or improved the existing ones in the recent past?
AKB: We have a very committed and forward-looking R&D program which allows us to remain abreast of the latest and futuristic requirement of the industry for gels. We work as a team to offer product solutions for all new and innovative cable designs. Flame retardant gels and high temperature resistant gels for OPGW are examples of some of the latest developments taking place at ITCO.
WCI: The optical fiber cables (OFC) market in India has witnessed healthy growth on account of the growing adoption of smartphones, broadband services, and ongoing 5G and upcoming rollout. Does the current trend suggest that the market for OFC in India will continue to grow? Please elaborate.
AKB: Market for OFC in India is expected to continue growing at a faster pace. India needs to deploy huge OFC networks and connect all villages and homes in the next few years to get 5G ready. Moreover, only about 25 percent of the telecom towers are currently fiberized and the target is to reach at least 75 percent in the next couple of years to achieve seamless broadband connectivity and high-speed data efficiency.
WCI: Do you have any associate or subsidiary companies in this business?
AKB: We have recently established our 100 percent subsidiary, ITCO EUROPE SP.Z.O.O, in Poland to help us grow our business in Europe with very dynamic logistical, warehousing and distribution support for our European customers. We hope to extend our reach to all customer-sizes and to all parts of Europe to enhance our overall presence in this area.
WCI: What are your thoughts on the future journey of your company? Are there any potential opportunities and challenges for the industry?
AKB: The future looks encouraging, and we have already embarked on a journey to be the largest, most reliable and respected brand worldwide in this business. The arrival of 5G technology offers huge growth opportunity for the entire fiber optic cables industry and key material suppliers. However, on the other hand, it would be challenging if some of the telecom and broadband service providers fail to evolve a sustainable revenue model to be able to invest in spectrum and new fiber networks especially during the next 10 years with the target to connect each home and enterprise, which is so very necessary to best harness the 5G and other futuristic technologies to follow in the future.
WCI: Do you have any diversification plans?
AKB: Yes, we have some concrete plans to diversify our product portfolio within the next two years. These plans also include dedicated and specialty products for pharma and personal care industry. A new and separate production facility is being considered in this direction.