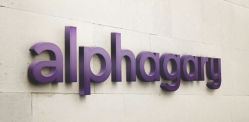 Mexichem Specialty Compounds is part of a community of companies under the umbrella of a larger company called Mexichem. The company has made an important announcement for the launch of new names and brands for Mexichem and the Mexichem Specialty Compounds business—brands that live up to the global nature of the company, as well as their missions, purposes, and values.
Mexichem is now Orbia- which is a combination of the Latin word for spherical globe (Orb) and Bia, the personification of force in Greek mythology. Put the two together, and the name means a force for the world.
In addition, Mexichem Specialty Compounds has begun a journey to revive the brand name Alphagary. The industry has previously known Mexichem Specialty Compounds as Alphagary, and has now expressed positive feedback about the change in the name because it still exemplifies company's fundamental purpose: to provide innovative solutions through the materials it design and the personal, local service it offer. The company is committed to working in partnership with the industry, and believes that its reconnection with the Alphagary identity clearly underlines company's dedication to this effort.
For now, we will continue to conduct business as usual — no action is required on your part. We simply want to share this exciting news with you. Over time, you will see a transition to the Alphagary identity and when it's time to update your records, we will provide the necessary detail to implement a change.
As a proud member of the Orbia community of companies, and with your partnership, we will continue to work hard together to provide purpose-built, value-added solutions that positively impact our customers today and in the future. Thank you for your continued partnership and support as we move forward in this exciting new phase.