The company also plans to invest around Rs 150-200 crore every year to increase the capacity in the consumer product segment.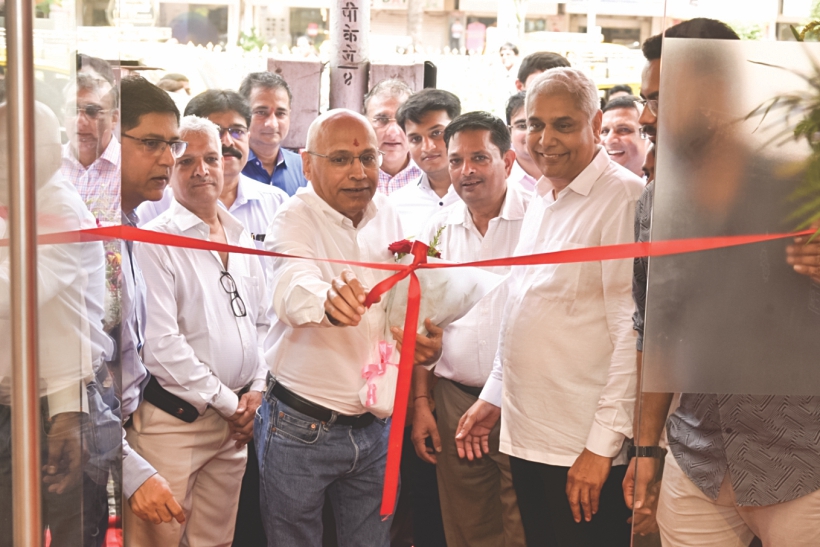 October 1, 2019
Polycab India Limited has inaugurated its first-ever Polycab Experience Centre in the country in Lohar Chawl – Mumbai's largest iconic wholesale market for electrical goods.
Mr. Inder T. Jaisinghani, Chairman & Managing Director, Polycab India Limited, inaugurated Polycab Experience Centre at Lohar Chawl in the presence of the Company's Directors, senior management team members, several prominent business associates, influential and trade fraternity constituents. Polycab has 3400 plus authorized dealers and distributors and 115,000 retail outlets managed through corporate offices, 3 regional offices and 20 local offices across India. It has 1700 plus dealers and distributors on a Pan-India exclusively for FMEGs.
Polycab Experience Centre showcases the entire premium range of high quality offerings offering value for money in various categories such as wires, cables, innovative flame retardant products developed through a strong R&D pipeline; FMEGs such as fan, switches, pumps, geysers, lighting, solar, conduit pipes, etc. In wires & cables, Polycab has the widest range of power cables, control cables, instrumentation, building wires and industrial cables.
Polycab Experience Centre showcases its plans to strengthen its FMEG product portfolio and entry into new product segments by way of continuous product development and innovation. Its R&D activities will be focused on developing new products to capitalize on industry trends, including the move towards home automation and green or environmentally friendly products that consume less power. It also intends to focus on street lighting and other specialized products such as domestic and agriculture pumps amongst others.
Mr. Inder T. Jaisinghani, Chairman & Managing Director, Polycab India Limited, said, "The Polycab Experience Centre is a strategic showcase of our wide range of quality products under one roof so that it is easy for consumers and trade constituents to experience and choose them. We intend to reach the direct customers in the FMEG market and continue to evolve and design future-ready innovative products customized for their changing needs. We started operations long back in Lohar Chawl in Mumbai, which is an important feeder market to western India and we wanted to dedicate our first experience centre to this iconic hub. Retailers from upcountry markets can also visit and experience Polycab products & choose them. We are planning to open more such experiential stores across key cities in due course to display our best-in-class products."