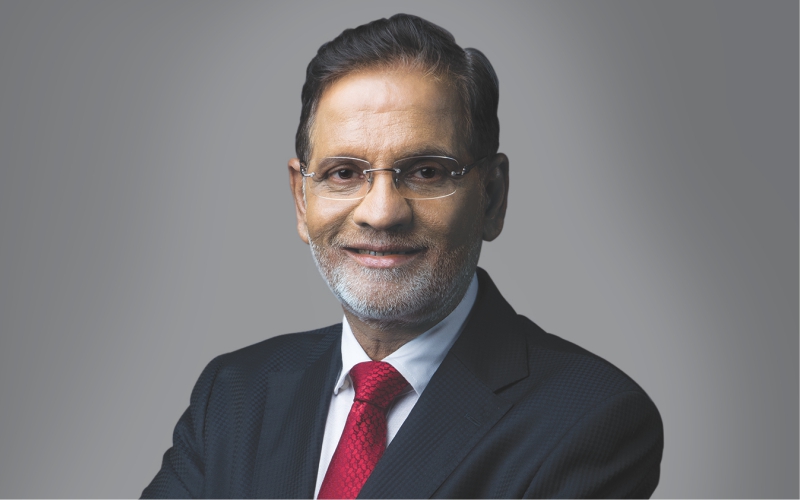 Thousands of lives are lost every month due to fire-related accidents. Yet we do not know much about the real causes of these accidents; and we barely take any corrective action. How many of us know that it is the poisonous smoke that actually kills during a fire-related accident, not so much the fire?
One such fire accident at his office got Mr. Shreegopal Kabra into wire and cable business. After the accident, he realized that most of us do not pay much attention to wires and cable, as they fall in the low-interest product category. We do not even bother to look at what we are putting in our home and office. This is one of the reasons why the wire manufacturing market in India remains unorganized and the quality of the wires available on the market continues to be poor. We must keep in mind that human life is at serious risk. Steps must be taken to make wires and cables safer for our homes and offices.
Wires and Cables with International Certifications
Mr. Shreegopal Kabra has a high regard for quality, and that is why he worked hard to make RR Kabel the most trusted wire and cable brand globally.
Architects and end users focus mainly on interiors. Billions of dollars are spent every year on building dream homes or offices. But a home or office is not just about its appearance or the quality of its appliances and lighting: it is more about what we usually neglect or are unable to see – the web of wires that unobtrusively runs across our dream home or office.
Unorganized wire players dominate today's Indian market. Indeed there are a very few wire and cable players who have carved out their own position through effective branding. But we still do not have strict laws for manufacturers of wires and cables.
The products offered by RR Kabel meet global standards, and that is the main reason why RR Kabel has its presence in more than 85 countries. The company has the highest international certifications – something that not many wire and cable companies in India have been able to achieve.
Mr. Shreegopal Kabra has a predilection for European, particularly German, standards, which is why most of the manufacturing machines of his company have been imported from Europe and Germany. "I'm very lucky in my role," he says. "I get to meet developers, builders, architects and politicians because of the kind of work I do. I am associated with several NGOs. But what disappoints me the most is news of fire-related accidents. Our inability to prevent such accidents fills my heart with sadness. Meeting the rising demand for power and energy poses another problem for us. We need to save energy, and we can do that by adopting correct wire and wiring practices. When I started my business of wire and cable, I did a review of the market. I set out a mantra for myself: 'Fix the fundamentals, build the future and create safe homes'. Initially, we focused on getting the basics right: making sure our products were of excellent quality and met global standards. We now have well-trained workers, and our manufacturing facilities are modern and efficient. And we have adopted the best manufacturing practices. It all starts with awareness."
As Mr. Shreegopal Kabra is fully quality conscious, he strongly opposes use of Class 5 conductor and insulation that are not RoHS- or REACH-compliant. He believes that if using Class 2 conductor wire, instead of Class 5, saves energy at the rate of 9 percent, then why are law makers not making it mandatory for manufactures to stop making class 5 conductors – truly said, energy saved is energy produced. What annoys him the most is the naivety of the consumers about the 9 percent extra energy bill they pay. Why they are unaware of the difference between Class 2 and Class 5 conductors, he wonders.
Black poisonous smoke is a major cause of death in a fire-related accident. It chokes the victim, leading to loss of life. Mr. Kabra wonders why we still use wires with insulation which in a fire-related accident emits poisonous smoke and acts as fuel to fire, when many countries now have law that permits use of only zero-Halogen wire, particularly in public places.
Mr. Kabra's strategy for standing out in today's competitive environment is threefold. He has gone for an international quality brand. The global transformation of the brand is another avenue, with every upgrading system. The third element of his strategy is culture overhaul.
He believes in creating a sustainable, robust system which requires the right people. He invests a lot in making sure that the ethos of group, which includes innovation, trust and transparency, is never compromised. He encourages freshness of thought by remaining in the background and through gender diversity. He invests lot in system and people development.
His strong leadership style enables him to maintain team harmony and to inspire and engage stakeholders, employees, business associates and all those who share his vision. He also believes in timely adjustments in planning.
According to Mr. Shreegopal Kabra, "people build brands, brands don't build people." That's one reason why he is extremely emotional about the brand and its logo; he ensures no one, including himself, errs on the side of brand guidelines.
Mr. Kabra believes that to address the issue of fire safety and power efficiency, the consumer must go for the right wire and cable brand. Architects and interior designers must also recommend LSOH (Low Smoke Zero Halogen) compliant wire brands to ensure safe and environment friendly homes. Use of Class 5 conductor wire must also come to an end.