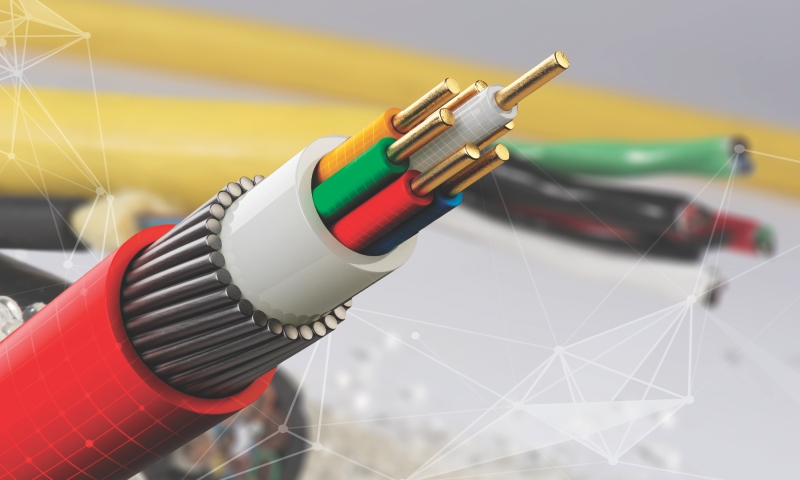 Lubrizol Engineered Polymers has developed several new, halogen-free ESTANE® ZHF thermoplastic polyurethane (TPU) grades that feature low toxicity, low smoke and low gas conductivity to offer a wider range of high-performing solutions to cable manufacturers. The design versatility of ESTANE® ZHF polymers expands the scope of applications the new grades can be applied in, including thinner or colored cables in the market. The new ZHF resins also meet needs for more sustainable alternatives because of their recyclability and improvement of processability in the extrusion of most cables.
New ESTANE® ZHF TPU products include:
ESTANE® ZHF 90AT8 NAT 02: Ideal for robotic and communication cables
ESTANE® ZHF 58202 NAT 02: Best features are its easy processability and low gas conductivity combined with excellent flame-retardant performance
ESTANE® ZHF 58370 NAT 01: It shows very easy processability and extremely low gas conductivity in compliance with IEC 62893 and EN 50620 Standards for electric vehicles' (EV) charging cables
ESTANE® ZHF 58211 NAT 01: It combines very good thermal resistance and easy processability with excellent flame-retardant performance
ESTANE® ZHF 85AT8 MATT: It features a matt surface jointly with good flame-retardant performance and easy processability
Fabio Morelli, New Business Development Senior Manager for Lubrizol Engineered Polymers in EMEA, said, "New emerging applications have demanding material requirements and international cable-related regulations are also becoming more stringent. As an example, some ESTANE® ZHF grades have been designed after a collaborative development process with key manufacturers of EV charging cables." He adds that "new ESTANE® ZHF 58202 and 58370 grades have the standard features of a TPU (e.g. durability and good hydrolysis resistance), but also show very low conductivity levels. Lubrizol's regulatory and legal expert team has ensured that the new ESTANE portfolio without halogenated flame retardants is compliant with the standards required by the cable industry." Lubrizol recently launched a new video about the ESTANE® ZHF polymers portfolio.