The 4000 sq. ft. of Polycab's display at ELECRAMA will be a one-stop-shop experience for customers.
January 17, 2019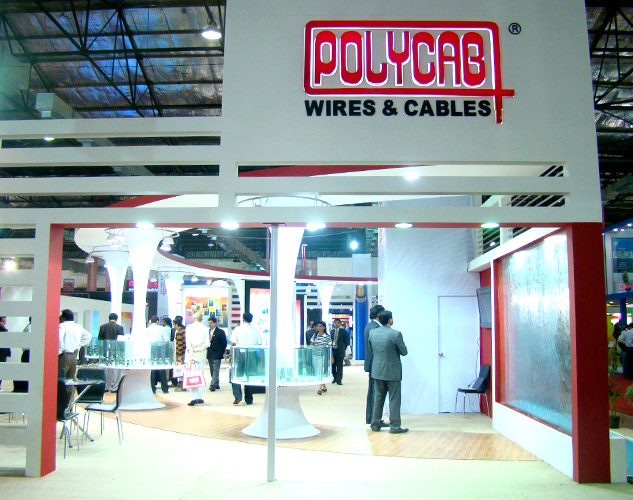 Polycab India Limited, a leader in wires and cables business and the go-to manufacturer of fast moving electrical goods business to showcase widest range of wires and cables, switches, lighting and many more in the 14th edition of ELECRAMA 2020.
The mega event – ELECRAMA 2020, largest exhibition where entire electrical industry ecosystem comes together to explore the latest innovations, trends and opportunities in the industry will held from January 18th to January 22nd 2020 at Greater Noida with the theme of this year's show is Evolution of new electricity era.
Polycab's product range will include wires and cables – heavy duty cables, light duty cables, specialty cables, switches and switchgears; consumer products like LED Lighting for home, offices, commercial establishment, street, warehouses and factories, fans – ceiling, wall, table, pedestals, exhaust and industrial fans and geysers, automation.
Mr. Inder Jaisinghani, Chairman and Managing Director, Polycab India Limited said, "We are excited to be part of ELECRAMA 2020. It is an opportunity for us to exhibit our wide range of existing as well as upcoming products to the target customers. It is a platform which gives customers a one-stop-shop experience for all their needs with respects to cables, wires and electrical equipment needs. Also, the interaction with these decision makers helps us in understanding the current technology, customer requirements and also the future trends in the industry, which is an important aspect for us to offer product and solutions as per customer's needs."
Recently, Polycab India Ltd. launched customer experience centers in Mumbai and Pune. The customer experience centers are designed in a manner with the widest range of product offering like wires, cables, switches, lights & bulbs and fans, where a customer can buy all the electrical products of their choice under one roof. Polycab India Ltd. is likely to launch more of such experience centers across India in various key geographies.