The first ever Polycab Experience Centres in Mumbai and Pune are providing smart home solutions at one-stop depending on the home buyer's budgets.
December 4, 2019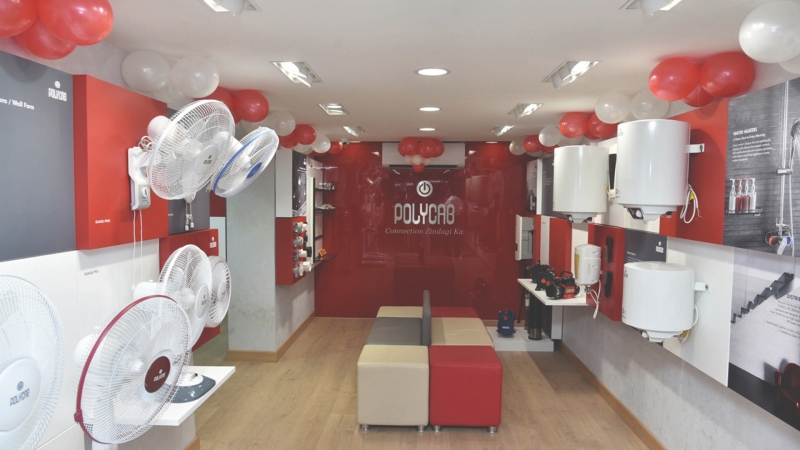 Polycab India Ltd. has announced plans to set up 100 Experience Centres in key cities by FY21 to enhance consumer connect with its range of electrical goods and appliances called Fast Moving Electrical Goods (FMEG).
The company which entered into the FMEG segment recently is banking on the Experience Centres to provide millennial home buyers smart aspirational digital solutions of the future. As per the company's understanding consumers these days need readymade solutions as they do not have time to move around to select electrical goods.
With its first ever Experience Centers at Pune and Mumbai, the company delivers the products and can install them too, if the consumer so desires. But the supplies happen through the local dealers as the company does not want to eat into the business of its distributors and retailers.
Manned by the company, these Centres will completely integrated solutions. Every Centre will showcase how electrical gadgets can be fitted into the smart homes and be linked in an automated Wi-Fi enabled platform on the mobile phone.