Established in 1986, Chandresh Cables Limited, a leading manufacturer and supplier of electrical cables and wires, operates under the brand name AVOCAB. With a proven track record of more than two decades, Chandresh Cables is an ISO 9001 company with a strong presence in the wire and cable industry. Its manufacturing setup is situated in the industrial belt of Kalol, Gujarat.
In an interview given to Wire & Cable India, Abhivandan Lodha, Director, Chandresh Cables Limited, talks about the new developments that have taken place in his company, the company's new manufacturing unit and the existing market scenario.
Excerpts.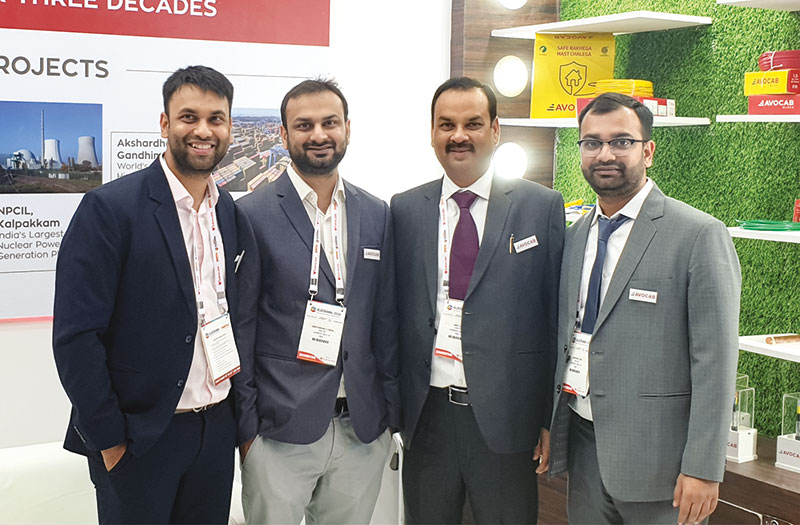 Wire & Cable India: Could you tell us about the new developments that have taken place at AVOCAB?
Abhivandan Lodha: AVOCAB is now almost 35 years old. The company places a premium on product innovation and product-portfolio expansion. We set up our second manufacturing plant in Gujarat last year. It specializes in manufacturing quality house wires, solar cables and instrumentation cables. We are now diversifying into cables up to 33 kv, and the company is focusing mainly on developing its distribution channel for its set of house wires. We have a pan India presence, and we are now looking for partners. We are also trying to have stock points in the north, south, east and west. Secondly, solar cables and fire survival cables are the other areas where we are have been focusing. We have been one of the pioneers in this area. So, we have got our products tested and certified here in India as well as outside India. Also, we are looking for overseas markets for wires.
WCI: Could you tell us about the manufacturing capability of the new unit?
AL: Our new manufacturing unit is a state-of-the-art unit. Our machines have come from Germany, including best-in-class manufacturers. We have brought in the manpower from some of the best companies in the cable and electrical industry. This unit has the capacity of manufacturing almost 2 lakh kilometers of flexible wires per month. Cables like fire survival, fire retardant, fire retardant low smoke, zero halogen, instrumentation shielded, braided cables, etc., will now be added to our product portfolio. This development will enable us to cover a greater part of our clientele segment.
WCI: What is your product and market strategy?
AL: So, now we will heavily invest in building up our brand. AVOCAB is a brand that is known across the sector in the business-to-business (B2B) segment, but now we are going to focus on the business-to-consumer (B2C) segment. We have come up with a new slogan Safe rakhega, mast chalega (Will keep you safe and will work well). This slogan mainly applies to our wires. We recently had talks to create a brand ambassador, and we are going to do the 360 degrees of branding exercise in terms of ads, films, print medium, etc. And finally, with the development of the dealer channel across India, the visibility will be greater. You will see more of AVOCAB across the spectrum.
WCI: What is your target for the new plant for house wire?
AL: The new plant has been given a new vision: We need to touch sales of around 500 crores in the next financial year. And we are already half way down the line in terms of the product. So, this target is definitely achievable, because with the growing segment in India, there are many avenues and geographical areas where we were not present. So, now we have started to reach those areas. And people are starting to like our products and use them on a regular basis.
WCI: What are your views on the existing market scenario?
AL: Well, the markets have come out of the doldrums. The year gone by was a tough one for us. It was difficult for most of the companies to maintain their targets. Last year's turnover was a challenge. But we have touched the specified numbers and gone beyond them. With the addition of the new manufacturing utilities, we should be able to touch new numbers. It's going to be a challenging time for companies in the coming three to four months, because the market has a lot of work or jobs but liquidity is a serious issue. We see it as a churning exercise. Only the fit and better players will survive.
WCI: Is there anything else you would like to add?
AL: In times to come, there is going to be a lot of churning and only a limited number of players will survive on the Indian market – and that's because we now look at the market as an international scenario, not as a domestic market. So, the industry will have to focus on quality and the professional approach to manufacturing. We have been focusing on quality and already have a professional approach to manufacturing.