RR Global has been focusing on spreading literacy in rural India by setting up schools, rehabilitating families that have faced nature's wrath and improving the skills of future generations.
Mission RRoshni is RR Global's endeavor to achieve an empowered and educated India. It aims to improve the lives of people by supporting causes such as education, disaster relief and skill development. One of the main goals of Mission RRoshni is providing a better future for millions of villagers living in the dark. RR Kabel will contribute Rs. 1 from every RR Kabel pack sold to light up villages in India.
So far 1400-plus rural schools have been set up. These schools have lit up the minds of around 2.5 lakhs children.
RR Global has been proudly spreading smiles across the country with the help of its partner NGOs and charitable trusts.
In a brief interview given to Wire & Cable India, Kirti Kabra, Director, RR Global, talks about this wonderful mission.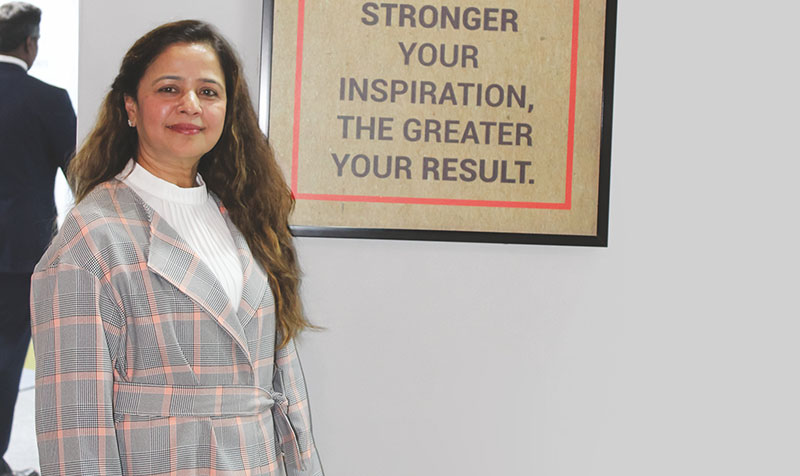 Excerpts.
Wire & Cable India: What is the idea behind Mission RRoshini?
Kirti Kabra: See, we have always been engaged in CSR. We have done quite a bit of good work in this area. But nobody knows about it. The idea behind Mission RRoshini is to let the world know about it and to inspire others to do the same. We try to bring in light in terms of education, women empowerment, health aids and acquisition of lifestyle skills. All that is aimed at bringing light into the lives of villagers. We focus on tribal areas where people are deprived of basic facilities. In urban areas, we have started giving financial support to women who want to start their own business. Till now it is a pan-India activity, but it may turn global.
WCI: How many villagers have benefitted from your CSR activities?
KK: Up till now we have educated around 2.5 lakh children in some tribal areas through our one-teacher-school initiative. We sponsor around 1,400 schools every year.
WCI: What have you to say for fire accidents caused by electricity?
KK: We can attribute such accidents to carelessness and lack of concern for quality. A lot of such hazards will vanish if we are quality-conscious. Using substandard products, especially electrical products, is very dangerous. But many people usually do not bother about quality standards. Public awareness about quality, therefore, needs to be raised. We at RR Kabel are making special efforts to tackle this problem. We have been educating end consumers on quality standards. Thankfully, they have responded well to our initiative.