Operating in business domains such as communication, transportation and commerce, Svarn Group has created a name for itself in the telecom sector. Svarn's diversification into wires and cables, prefab structures, refrigeration and the retail and IT sectors has pushed it growth phenomenally. In 2015, Svarn made its international foray by expanding to the MENA region and establishing its overseas office in Dubai.
In an interview given to Wire & Cable India, Ajay Kumar Gupta, Founder and MD, Svarn Group, talks about his company and product portfolio.
Excerpts.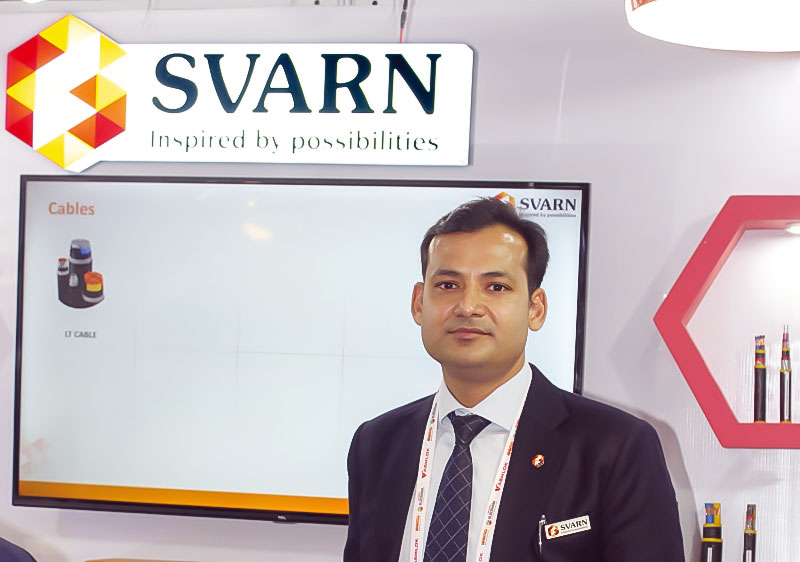 Wire & Cable India: Could you tell us a little bit about Svarn and its product portfolio?
Ajay Kumar Gupta: Svarn Group is basically a large diversified group having an interest in communications, transportation and commerce. We do cables and cabling solutions for telecom, railways and the industrial sector. We also do a lot of sheet metal business for Telecom and the railways.
WCI: What new developments have taken place in your group?
AKG: Since most of our revenue comes from cables and cabling solutions, I would like to talk more about it. Here we are providing all power, signalling and grounding cable solutions for telecom and the railways. We also do a lot of radio frequency cables, data cables and fiber optic cable assemblies for 3G and 4G. Now we are venturing into the next-generation cable technology. We are likely to start the commercial production of electron beam crosslink cables from October 1, 2020. Here I would like to mention that crosslinking is not a new phenomenon. We've been doing crosslinking in cables for the last 50 or 100 years, with the help of hot temperature or steam on polymers. We at Svarn will now do it through high-energy electrons, because of which the cable will become very stable. It will be able to withstand a very high temperature and will have high abrasion resistance. Also, it will be abrasive-resistant for outdoor conditions. This cable will be very stable. So, this type of cable finds a lot of application in solar, defence, navy, nuclear, automotive harnesses and railway coach harnesses.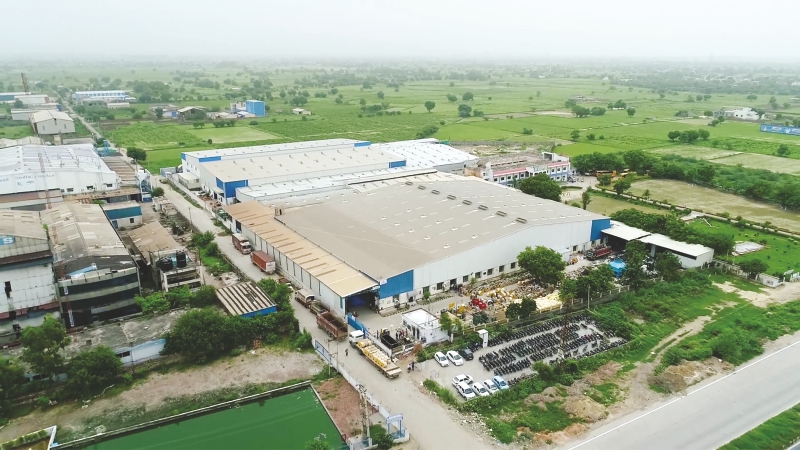 WCI: What have you to say for electrical fires?
AKG: We've been doing a lot of fire-safe cables, which use special polymers, like low smoke zero halogen, and flame retardant low smoke compounds. But the cables with new technology E beam, we are coming up with, will be ten times more 'stringent' towards safety than regular cables. So, our drive is towards making more fire-safe products.
WCI: What are your corporate targets for the year 2020?
AKG: The year 2020 will be a year of transformation for us. We started as a telecom company about 15 years ago and then slowly diversified into transportation; and now we are moving into the electrical cable segment. This will be our third segment where we will be investing in a big way. We are already doing LT cables. But we would like to get into the HT cable segment because of the power needs of India. So, we have recently bought a large land bank in Ghilot, Rajasthan. Hopefully, we will come up with our unit over there soon.
WCI: Could you tell us about the opportunities that the wire and cable industry currently has and the challenges it faces?
AKG: The wire and cable industry has always been a thriving industry. I have been part of this industry for the last 20 years and have always seen this industry grow. But it has its own challenges because of competition from the unorganized sector. Fortunately, we have state-of-the-art infrastructure which enables us to make quality products – and that helps us in overcoming competition and, as a result, in sustaining ourselves. Quality matters to us a lot because we deal with tier-one customers and work closely with them.
WCI: Could you tell us about your manufacturing facility and machineries?
AKG: Our total floor area is 300,000 sq. ft. We use German equipment for our drawing facilities. All our drawing machines and bunchers are from Niehoff, and all our extrusion and other equipment are from reputed manufacturers from India and overseas. We use state-of-the-art machineries, with all PLC controls, A/C motors with less power use – and that is how we have been able to fight off competition.
WCI: What are your views on the current market trend?
AKG: The market jitters are temporary. They will vanish soon with the 'growth vision' of our Prime Minister and Home Minister. I feel this is a temporary phase. In another one or two quarters down the line, we should see healthy growth in all infrastructure and other segments. Since we operate in telecom, we expect to see growth in this sector after one or two quarters, because all the consolidation has already happened. Prices have started rising in the telecom sector. Another growth area is the railways.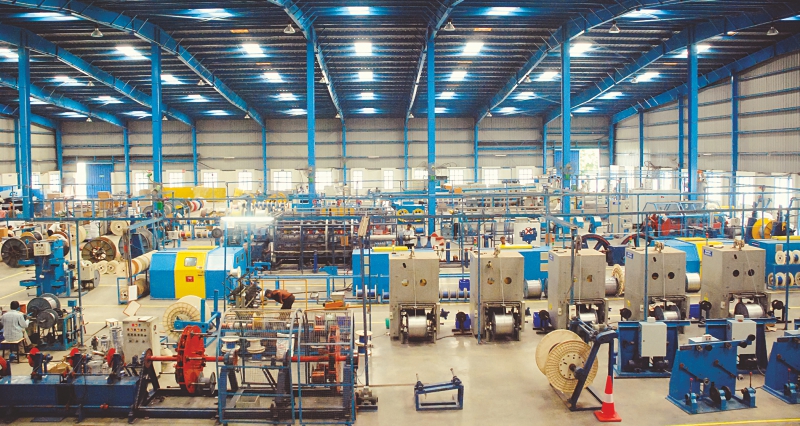 WCI: Is there anything else you would like to add?
AKG: We are a young organization. We started about 15 years ago and have seen rapid growth ever since the company was established. We hope to continue growing. Our target is to cross the INR 1,000 crore mark in the next couple of years. So, we are working hard to achieve this target.