Viraj Profiles Limited is a leading global stainless-steel producer with integrated manufacturing facilities, located at Tarapur, Maharashtra. Viraj exports its stainless-steel products (wires, wire rods, welding wires, flanges, fasteners, bright bars and profiles) to more than 92 countries spread over 6 continents.
April 28, 2020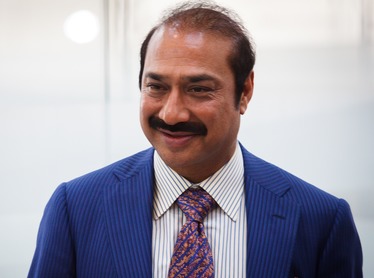 Viraj Profiles has announced a value creation initiative in its response and as support to the government and community in its continuing fight against COVID-19.
The company is offering priority in employment opportunities for the immediate relatives of all Palghar district frontline COVID-19 warriors inter alia health workers, police, government officials who are fighting the pandemic selflessly in an effort to curb the spread of the virus and thereby keeping citizens and residents safe.
Announcing the initiative, Mr. Neeraj Kochhar, Chairman & Managing Director, Viraj Profiles Limited, said, "Viraj Group expresses its sincere gratitude and appreciation to the District Administration and various government departments and agencies dealing with COVID-19. We are grateful for the actions taken by the administration and the efforts made by all medical personnel and administration people in this continuing effort. As an expression of solidarity and gratitude, we are announcing this initiative which we believe will create long-term value for the families of all those working tirelessly on the frontlines helping to secure the health and well-being of the public."
Elaborating further about this special initiative, Mr. Kochhar said, "We will offer priority employment opportunities for the immediate relatives of frontline Covid-19 warriors and support personnel who are engaged in the frontlines. Dependents of these remarkable individuals who are currently unemployed can apply for a position at Viraj's website or mail their CV to the company. We are currently looking for machine operators, crane operators, grinding machine operators, wire drawing machine operators, peeling machine operators, diploma holders (mechanical, electrical, and metallurgy). We have deployed a special recruitment team who will screen such profiles on priority.
"We stand together with the district administration and state and central governments in this unprecedented and difficult time. While we pray for the situation to return to normal soon, we are inspired to do everything we can for those who put others' lives ahead of theirs and are being role models for the community," Mr. Kochhar added.
Viraj Profiles Limited has been closely working with the local administration and health department to ensure a safe working environment for its employees. The company has been actively reaching out to the people in the remote areas in and around Palghar district to distribute food packets to them. So far, the company has distributed more than 8,000 food packets across Boisar, Palghar, Vasai, Jwahar and Mokhada.