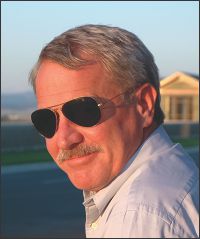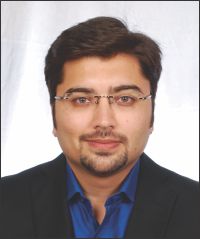 The development of cutting-edge ACCC® conductors by CTC Global incorporated highly evolved aerospace technology and materials science to create a new higher-strength, lighter-weight core that could incorporate additional conductive aluminum without a weight or diameter penalty, and be utilized to reduce thermal sag, increase spans between fewer structures, carry more current, reduce line losses and improve grid reliability. The company began developing ACCC® conductors in 2002 and the patented and trademark registered ACCC® conductors were commercially deployed in 2005.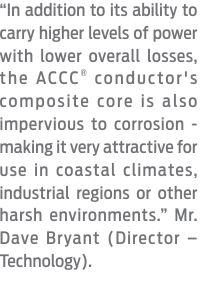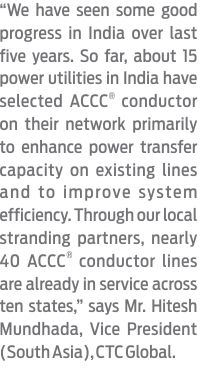 Today, 23 companies globally are producing ACCC® conductors under license with CTC Global including two in India, viz. Sterlite Power Transmission Limited and Apar Industries Limited. Only recently, CTC Global's ACCC® conductors made AEP the winner of the 2016 EEI's Edison Award, the electric power industry's one of the most prestigious award. With the help of Power Engineers, Quanta Energized Services, General Cable and others, AEP completed the largest live line reconductoring project in the U.S. using ACCC® Conductor. Finishing eight months ahead of schedule, AEP successfully doubled the capacity of two 120 miles long 345 kV circuits running from Corpus Christi, Texas to the lower Rio Grande Valley.
WCI recently had an interaction with Mr. Dave Bryant (Director – Technology) and Mr. Hitesh Mundhada, Vice President (South Asia), CTC Global, wherein he explained many things about the success of ACCC conductors, from its development and patenting to licensing various other manu-facturers to make these conductors. Below are the excerpts of the joint interview:
Wire & Cable India: Kindly brief us about the company CTC Global and the specialized areas it works in.
Dave Bryant: CTC Global Corporation (formerly CTC Cable) began operations in 2003. Our goal was to leverage aerospace derived carbon fiber composite technology to help improve the efficiency, capacity and reliability of the electric power grid. The high-capacity, low-sag ACCC® conductor was commercialized in 2005. We are based in Southern California in the U.S. and operate 24/7.
WCI: CTC Global's pioneering development of ACCC® conductor started a new chapter in power transmission and distribution area. Tell us briefly about the background, development, patenting, and commercialization of the ACCC® conductor?
DB: As most of us in the industry know, when electrical current flows through an overhead conductor, the electrical resistance of the wire causes it to heat up and expand resulting in thermal sag, which is often a limiting factor in power delivery. By replacing the steel core strands found in conventional conductors with a hybrid carbon and glass fiber core – that exhibits of coefficient of thermal expansion ten times less than steel – the ACCC® conductor can effectively carry higher levels of current without exhibiting thermal sag. This attribute enables existing transmission and distribution lines to be upgraded to deliver more power without the need to replace or modify existing structures.
Though higher operating temperatures reflect increased line losses, because the ACCC® conductor's core is substantially lighter than steel, the ACCC® conductor is able to use 28 percent more aluminum without a weight or diameter penalty – through the use of compact trapezoidal shaped aluminum strands. The added aluminum content and quality serves to reduce line losses by 25 to 40% or more compared to other conductors such as ACSR, ACSS, Invar and GAP. Reduced line losses not only serves to reduce fuel consumption and associated emissions, it also frees up generation capacity that is otherwise wasted.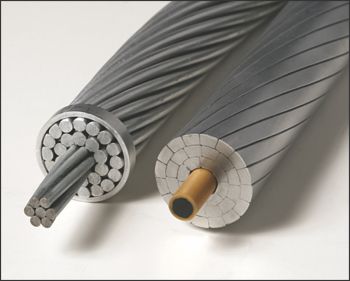 Hitesh Mundhada: It's interesting to note that while Utilities have spent billions of dollars improving the efficiency of generators to reduce operating costs and billions more improving the efficiency of demand side appliances (to mitigate the need to build new generation) very little effort, historically, has been made to improve the efficiency of the electric grid itself. But we are now seeing many major utilities in India, Indonesia, China, South America, the U.S. and many other places take the leap forward to improve grid efficiency.
In Panama, for instance, the Government is incentivizing its utilities to improve grid efficiency. When system losses drop below 4 percent, the utility can pocket the difference. The added capital they receive attracts investment so the costs of upgrading the system do not become a burden on consumers.
WCI: ACCC® clearly scores over a typical ACSR in terms of power carrying capacity. What are other advantages it (ACCC®) has when compared to ACSR, or independently otherwise?
DB: In addition to its ability to carry higher levels of power with lower overall losses, the ACCC® conductor's composite core is also impervious to corrosion – making it very attractive for use in coastal climates, industrial regions or other harsh environments. The higher strength core (~320 to 375 ksi compared to high strength steel 285 ksi) also makes it ideally suited for long spans. Additionally, carbon fiber composites offer greatly improved resistance to cyclic load fatigue compared to metals. In the world of conductors, everything is cyclic including temperature, tension, vibration and stress. These qualities substantially help improve longevity. The lack of a metallic core also serves to reduce magnetic hysteresis losses associated with Invar based conductors.
WCI: As of now, how many international companies are manufacturing ACCC®? How many conductor manufacturing partners do you have in India?
HM: Worldwide, 23 companies currently manufacture ACCC® conductors under license with CTC Global. This includes two in India; Sterlite Power Transmission Limited and Apar Industries Limited. CTC Global continues to work closely with and support Sterlite and Apar to grow the market for ACCC® conductor in India.
WCI: What is the rationale behind forging partnership with other companies in various countries to produce and sell these conductors rather than doing it yourself?
HM: Each of our stranding partners enjoys dominant position in their respective regions. Combining their regional strength with our high end technical support makes it very effective for promotion and acceptance of ACCC® conductor. Working with manufacturing partners across the world also ensures high-quality and competitively priced products with the fastest possible delivery times and lowest possible shipping costs. It's also a good policy to have local labor and local content when delivering any type of product internationally.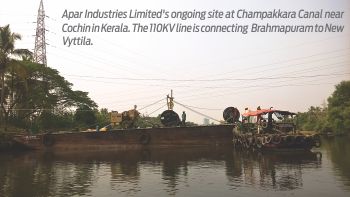 WCI: As reported, you have nearly 500 projects executed globally with ACCC® conductors, indicating rapidly proliferating usage of this conductor. Coming to India, what's the status of ACCC® spread and its preference over ACSR conductors?
HM: We have seen some good progress in India over last five years. So far, about 15 power utilities in India have selected ACCC® conductor on their network primarily to enhance powertransfer capacity on existing lines and to improve system efficiency. Through our local stranding partners, nearly 40 ACCC® conductor lines are already in service across ten states. Besides this, work for over a dozen more ACCC® lines is in progress at various stages. Our first ACCC® line in India has now been in service for five years.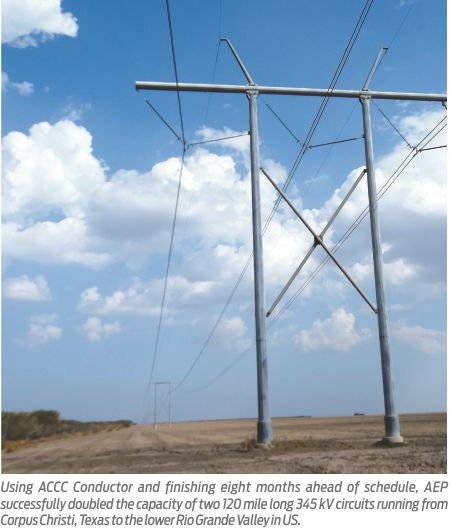 CTC Global's penetration in the Indian sub-continent continues as neighboring Bangladesh recently selected ACCC® conductor for upgradation of its transmission lines under two separate projects one of which is being funded by the World Bank.
WCI: What's the strategy of CTC Global regarding further penetration of ACCC® conductors in the Indian market?
DB: CTC Global's strategy is a combination of addressing newer complex challenges of power transmission and distribution and creating superior in-country resources for safe and faster project completion. This includes training and development of installers, master installers and supervisors to ensure 24/7 support to utilities.
India's government has impressive plans to improve T&D in India. Last year Hon. Power Minister stated that India may spend close to USD 1 trillion on power by 2030 including a major portion on T&D. Implemen-tation of this ambitious program will require innovative solutions to increasingly complex T&D challenges like improving efficiency and optimizing existing Right-of-Ways (ROW). Through unmatched efficiency, capacity and reliability, ACCC® conductors can be a major solution provider for new lines and reconductor projects in any terrain or environment.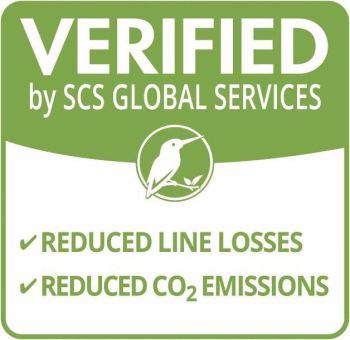 In India securing ROW for EHV (400kV and above) is a very costly affair. The per-km cost of securing ROW can reach or exceed a quarter million USD in some cases. Because the ACCC® conductor is so strong and has such good sag performance, it can increase the span between fewer and/or shorter structures to reduce environmental impact and up front capital costs on new lines.
HM: The Indian government has rolled a very important program Ujwal Discom Assurance Yojana (UDAY) for turnaround of India's distribution sector. UDAY aims at permanent resolution of DISCOM issues. In immediate term, it enables utilities to increase tariffs and at the same time maintain their operation efficiencies, i.e. reduction in losses. It's no secret that AT&C losses in India are one of the highest in world. For utilities to benefit from UDAY, it is essential for them to take measures to achieve loss reduction targets and that is where ACCC® can play a vital role.
Hence, tapping extra high voltage and distribution market through our varied offerings forms a key part of our strategy for Indian market.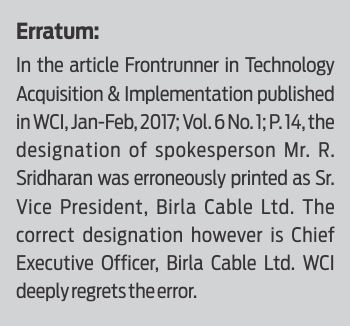 WCI: Tell us about the recent developments, JVs, technical tie-ups, etc.
DB: In 2016, American Electric Power, a major US utility, received the Edison Electric Institute's (EEI) 2016 Edison Award, the electric power industry's most prestigious honor for this energized re-conductor project. CTC Global is honored to be part of this project which is an engineering marvel in itself as it involved replacement of 240 circuit miles of double bundled 345kV transmission line with ACCC® conductors while the line remained energized.
WCI: You may add something here finally.
DB: Last year, CTC Global's ACCC® Conductor became the first conductor in history to receive 3rd party certification for energy efficiency and CO2 emission reductions. This validation allows utilities and investors the ability to monetize emission reductions associated with the generation source and receive carbon credits.