To be executed in three phases, Bansal Wire's new project in Bahadurgarh will add 11,000 TPM of capacity in the next two years. The immediate and first phase will see an addition of 3000 TPM in the next four months. The company is contemplating to increase SOB with the automotive and construction sectors with the added capacity and new product lines.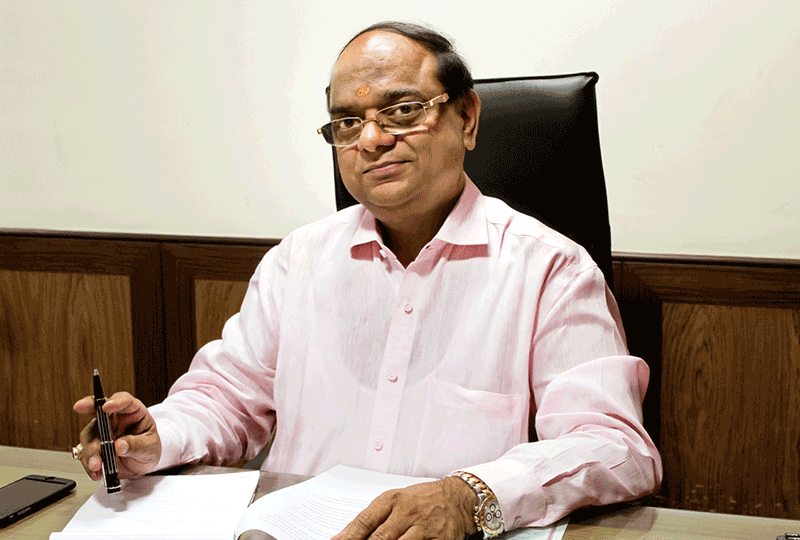 Wire and Cable India conducted a joint interview with Mr. Arun Gupta, Managing Director, Bansal Wire Industries Ltd and Mr. Pranav Bansal, Director, Bansal Wire Industries Ltd to talk on the new developments. Excerpts:
Wire & Cable India: Tell us briefly about Bansal Wire and its recent experiences. Are there any new developments?
Arun Gupta: We are into three types of steel wire business – low carbon steel, stainless steel and high-carbon steel. Recently we have added another product line i.e. aluminum alloy wires. Our current production is around 230,000 TPA and we intend to reach to about 360,000 TPA in the next two years. Bansal Wire has quite a few projects lined up, for instance, we are planning to set up a new plant in Haryana. Besides, two new products are being added to the portfolio.
Pranav Bansal: I have joined the business during one of the toughest times of our company. The market was going through a disruptive phase and the expansion we did was not stabilized. The import of steel products was also at all time high. Things however improved gradually. This phase enabled me to learn a lot on product, market, and customer sides.
WCI: Tell us more about the new plant being set up in Haryana. What about marketing the added production?
PB: On the capacity front, we are aiming to go to over 30,000 TPM from the current 20,000 TPM. To fulfill this capacity target, Bansal Wire has decided to set up a Greenfield Plant in Haryana to be completed in three phases, first two phases for 3,000 TPM each within a year and the third phase for 5,000 TPM by the end of second year. We are going to create a capacity of about 11,000 TPM within next two years from the start of the project. The new project is to cover an area of 25 acres in Bahadurgarh, Delhi/NCR.
The major factors which are being considered for expansion are the visible growth in automotive and construction sectors. Besides these two, we plan to add certain engineering products to cater to the regular market, where again the growth is appreciable. We are going to explore few new export markets and increase our export size from the current 3 percent to 10 percent. Within a year, we plan to export at least 4,000 TPA from a current level of around 1,000 TPA.
AG: Besides exports, we will be adding new products which are not being made currently due to capacity constraints. With the new plant, we would be increasing the capacity of certain products, whose demand is good in the market.
WCI: Will this new Facility affect the operations of your existing Plants in Ghaziabad in any manner?
PB: Yes, in a way! The new plant would also lead to some decongestion in our existing facilities. In fact, we would be shifting some Equipment and operations of the current Plants to the new factory being set up in Haryana. The new plant will be built separately at a single place from scratch with everything new. Some extra space would be earmarked for the shifting of old units and operations. We being in the process industry understand that bigger space is the most important thing as it can reduce the processing cost significantly.
WCI: Tell us about the technology and machinery you are getting for the new plant.
PB: Continuous upgradation of technology is the key mantra of success of Bansal Group. The technology which is going to be applied in the new plant would be latest in the wire drawing industry. It will be is a combination of different kinds of equipment. We are installing machines from India as well as importing from various countries. Also, our focus will be on specialized items and more technical products. Further, we will be upgrading the technology for the existing largest range of products in the country.
WCI: What are the challenges that you face in the steel wire sector?
AG: There are challenges in every business. Particularly for the steel wire sector, cost control remains one of the toughest challenges to overcome. Capacity expansion or volume growth is yet another challenge amid growing competition. We constantly need to upgrade the volume as stagnancy is not good for the company's growth nor is it good for the overall growth of the industry.
PB: Apart from the cost control, another biggest challenge that we face is coping up with the ever-changing customer requirements. Customers keep on upgrading their technology and product quality, which creates a demand for new or alternative product. We are forced to offer the product which is compatible with their upgraded requirements, in a short span of time. Customers frequently keep on changing their delivery specifications in terms of products, packaging, et al. A few times, customer tells you to make an altogether different product that needs fresh R&D and probably a new line.
WCI: Tell us more about the research and development at Bansal Wire.
PB: R&D for any processing unit is very crucial. We have been designing the products based on its end applications. Our R&D has come out with various variants for a product which otherwise is considered as 'one product' conventionally. The team involved in R&D has frequently suggested changes in manufacturing process, introduction of new machines, alterations in the existing machines, changes in control parameters, etc. The increased focus on R&D has enhanced acceptability of our products in the market place. As a result of constant research, many products were reintroduced in the market.
WCI: What steps do you take to remain relevant and efficient in the market?
PB: I won't say we are the most efficient but we try our level best to be as efficient as possible. To remain efficient and relevant in the market place, we have been upgrading our processes and equipment along with imparting training to manpower and adopting latest technologies. Further, we are working very closely with our raw material suppliers for enhanced raw material and improved services. We have made cross-functional teams who are interacting with the customers at all the levels of production, taking inputs from our customers and acting upon on their suggestions. At plant level, we believe in optimization of available resources. To give an example of optimization of resources, i.e. space, we are working on different floors as we experienced space crunch. You will not see a wire manufacturer working on three floors. Instead of consolidating and messing it up on the ground floor, we have built floors for different operations.
Further, if you want to run the plant efficiently, you should always have adequate raw material backup so that your production lines are running uninterrupted. This is one of the most critical things. The stock carrying capacities can get you through the tough times. Fortunately, we have been maintaining good inventory levels.
WCI: Tell us about your perspective on the overall steel wire market.
PB: With an annual growth of 15 percent in demand, the future of the steel wire market is undoubtedly very bright. With the concentration of foreign cars and two wheelers manufacturers in India, the country is certainly going to be a global hub for the automotive industry. Being a developing country, India is sure to see a huge growth in the construction Industry as well and steel is the prime product used in a big way in this industry. Besides, already huge population with steady growth rate has its own dividend for the steel consumptions patterns, which certainly is going to improve in time. The increase in per capita consumption of steel in itself is great demand booster. Keeping all these factors in view, we can say that the demand for steel and steel wires will keep on increasing steadily.