The company just completed the acquisition of Gauder Group's businesses in order to attain greater synergies in the areas of product portfolio, market consolidation, cost optimization, and value proposition. The acquisition is sure to give out one of the most comprehensive list of wire and cable machineries across globe. The company is also contemplating a stronger presence on the Indian soil to underline its greater commitment to this market.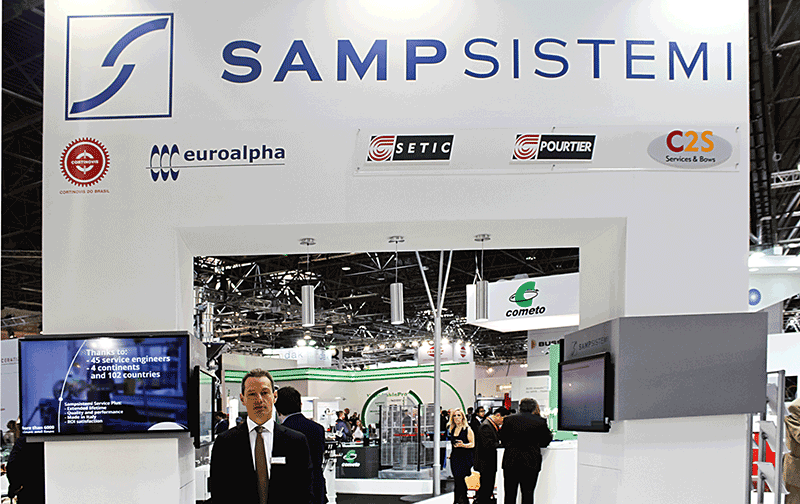 WCI recently had a brief interaction with Mr. Lapo Vivarelli Colonna, CEO, SAMP to know the objectives behind the acquisition of Gauder's business units, and Sampsistemi's priorities for the Indian wire and cable market.
Wire & Cable India: Please tell us about the new development at SAMP.
Lapo Vivarelli Colonna: We basically have been working on an acquisition deal with Gauder Group for the past one year. The acquisition is putting together two companies, who are leaders in their respective market segment and also complement each other well. Sampsistemi, company of the Samp Group, is acquiring three units of the Gauder Group – Pourtier, Setic, Dalooand also their service capability – C2S service branch. In a way, two healthy and well-performing companies are joining forces, and through this synergy, we are going to be stronger and more capable than before to support our customers and provide additional value to our clients.
The two organizations will offer the wire and cable industry best technological solutions and innovations for equipment and services. Even the product lines of both Sampsistemiand Gauder are very complementary to each other. Our organizations are strong in different market segments and by combining our resources with Gauder Group we are going to have a common platform with single technological leadership in each market segment. Besides, we will be able to provide our customers the most comprehensive technological solution available in the market with the highest technology.
WCI: What synergies are you expecting out of the acquisition?
LVC: The transaction will combine Sampsistemi and Setic-Pourtier-C2S sales force. We are going to have a strong platform from a geographical standpoint and will have products that are cutting-edge in each market segment. Besides, we will be having one of the largest sales and service organizations that the industry can have. Being a global equipment maker, we will be closer to our customers and also help them with their issues by providing the most technically advanced solutions to have an optimized process. We are very clear about this objective.
We are putting together two companies not just for the cost synergies but to have value-propositional synergies. This will provide the customers an incremental value for any type of need they might have.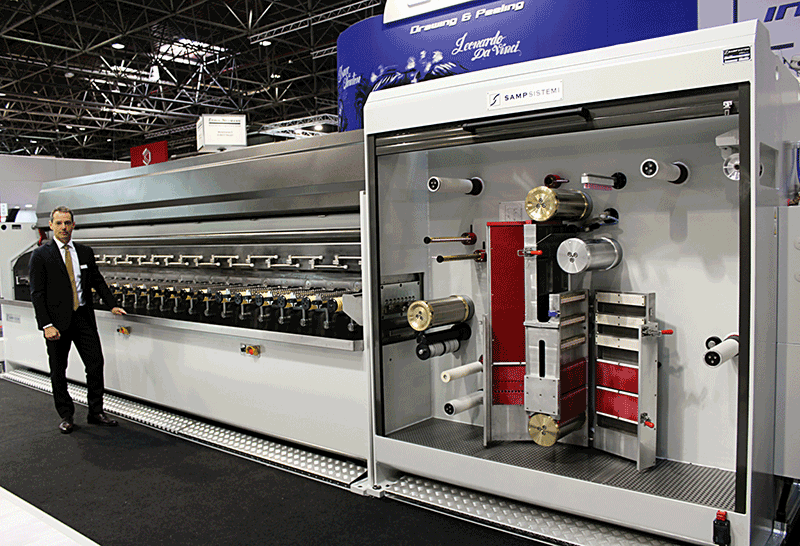 WCI: Would you like to tell about the market share gain for the Samp Group?
LVC: In terms of market share, we are increasing our overall market size. This acquisition has made SAMP reach among the top two equipment makers globally and ultimately take a strong position in the market. We aimed at reaching among the top two companies in terms of market size, which we did. This will allow us to maintain the right critical mass without compromising with our offerings in each market segment.
Our final goal is not only to have a complete product offering for the customers but also to gain market share in each market segment, especially on the extrusion side. It would be great for us if we could consolidate our position in the rotating machines segment and further strengthen the market shares in the drawing technology. With the deal, we think we would be successful in improving our top line in all the business areas that we operate.
WCI: How do you think this acquisition is adding value to the existing product lines from customers' view point?
LVC: The good news about this acquisition is that we are very complementary and we think it is going to provide value in a very short time. Nonetheless, every time we go through acquisitions to augment the size of the company, we need to make sure to have a nice execution plan to capture synergies and make the organizations more efficient.
At this point, we are going to continue to focus on all the areas and applications. We currently have the complete offering aimed at our customers' applications. We just need to maintain a continuous momentum in our product development strategy and strengthen the existing portfolio.
WCI: Give us an overall perspective on the Indian wire and cable industry.
LVC: We are present in all the key markets of the world and that too for a very long time now. Our facilities are in Europe, China, USA, South America, Brazil, and multiple other places. A key market in which we are not present to the extent we would like to be in India. In India, we do have a company, support, service, customers, and individuals to support the customers directly, but we don't have a manufacturing presence yet. We are now looking towards the Indian market in a more focused manner than before.
Our keen interest in the Indian market shows that going forward India would be the biggest opportunity for the SAMP Group. The Indian economy, no matter whatever the issues everyone has, will continue to grow at a very fast pace. India is going to be the most populated country in the next 15 years, giving way to lots of industrial activities. India is going to be a market we are soon going to enter on a larger scale. However, I can't say anything right now but something will happen soon and our focus is at the highest level.
WCI: How will the Indian wire and cable industry benefit from the efforts of Sampsistemi in the near future?
LVC: As I mentioned earlier, we think we have a comprehensive solution. We are the one-stop supplier with all the best technology applications available. Besides, we would be strengthening our local presence and trying to be closer to our customers and support them. So, there is going to be an increase in the efforts in the marketplace. And, in the increased efforts, there will be more products for the customers and the availability of the technology at their doorstep.
This is part of our strategic vision and plans to increase our presence in India. Now that we have finalized this important acquisition, India is going to be the next area of focus.
WCI: Anything else you would like to share about the product development?
LVC: Well, we are an innovative company. We understand that we are in a very traditional market. Nonetheless, our innovation allows customers to have a high-performance product that can improve their total cost of ownership. This is a key focus from our side. In our booth at the wire 2018, we presented some of the products that we are bringing to the market. We have enhanced multi-wire drawing lines, which is going to be available very fast with features like low energy consumption, low maintenance cost, high speed with optimum machine time, etc. We also showcased our rod breakdown technology which in our opinion is also market-friendly. Recognizing that it is a leading technology, we exhibited our rod breakdown technology with all the state-of-the-art solutions.
We have a new single-twist machine. It is another cutting-edge solution that can provide greater value to the customers. Also, we continue to do the incremental innovation to make sure that we understand our customers' needs and be sure to follow the trends they follow. Our customers have a very tough market, low margins, high material costs, and very tough competition. So, maximizing the transformational process, reducing the overall process and cost, and having the best equipment over a ten-year time frame is something which will make them successful. Keeping these issues in mind, we are focusing to work on making our customers lead in the market.
Besides, we are also deploying some interesting concept of industry 4.0. We see to it differently and it is not just a typical remote access to information. Our philosophy is to be able to collect data from process/machinery, to have the auto-learning system, and to put together all this information so that the machine is able to continuously learn how to better perform. This is going to be a clear aim that we have, so that in a visionary world we are going to move from a CAPEX type of solution to an OPEX type.