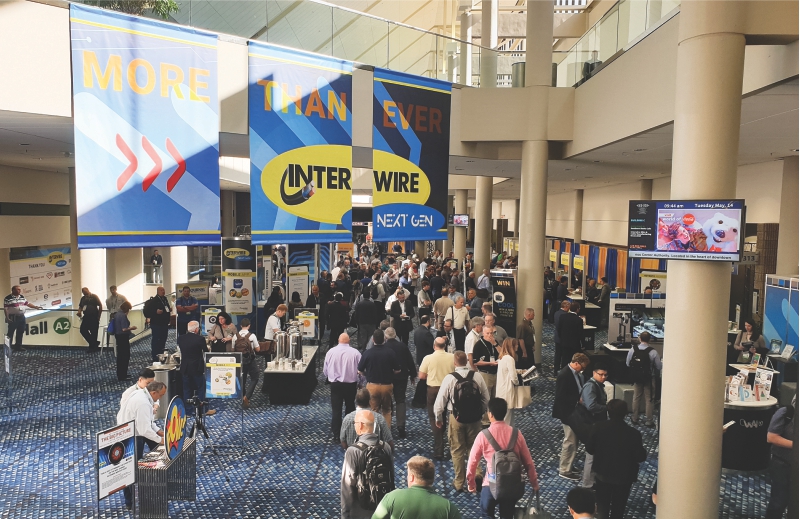 Introduced in 1981, Interwire is the largest and longest-running wire and cable marketplace in the United State. Hosted biennially, Interwire is an international trade event that includes exhibiting companies, speakers, and visitors from around the globes. When industry professionals look for new wire and cable technology, suppliers and equipment, Interwire Trade Exposition is chosen benchmark for wire and cable business in USA. The Interwire 2019 was held at Georgia World Congress Center – Atlanta, GA USA from May 14-16, 2019
The biennial trade show the largest of its kind in the United States – featured an ever-changing landscape of 47 countries and 39 states along with 400-plus new and returning exhibiting companies that showcased the latest products, technologies, and services available in the wire and cable industry.
The Interwire 2019 was a perfect blend of solutions on the exhibit floor and comprehensive educational programs. As a representative of one of the 400 manufacturing facilities with personnel in attendance, the wire and cable industry was well served by this extensive trade exposition of everything that makes the industry special. The three-day event witnessed collaborations, discussions, and a vast showcase of innovative products, solutions and services
The Interwire conference featured a roster of VIP speakers who addressed the conference's "Next Generation" theme.
Keynote speaker Dr. Shawn DuBravac, who discussed "The Future of Wires and Cables in a Connected World."
The "State of Manufacturing," by Karl G Glassman, president and CEO, Leggett & Platt, and director, National Association of Manufacturers.
"Global Wire & Cable Market Outlook," by Philip Radbourne, director, Integer Research (an Argus Media Co).
"Sector Insights/Forecasts" Panel, with Bill Reichert, president, Champlain Cable Corp; Brian Parsons, president, Interstate Wire Co; and Paul Wagner, president and CEO of Minnesota Wire.
"Positioning for Future Challenges and Opportunities," by Giacomo Sofia, COO, Prysmian Group North America.
"Operations Innovation" Panel, with Andy Talbot, Mid-South Wire; Dave Hawker, Nexans Energy; Richard Wagner, Insteel Wire Products; Tom Heberling, Southwire Co LLC; and Ali Shehab, Cimteq Ltd.
"Tariffs & Trade – Steel Wire Impact," by HO Woltz III, CEO Insteel Industries Inc.