Riding the wave of opportunity, wire Southeast Asia 2019 returns to the Bangkok Trade & Exhibition Centre (BITEC), Thailand from 18 – 20 September.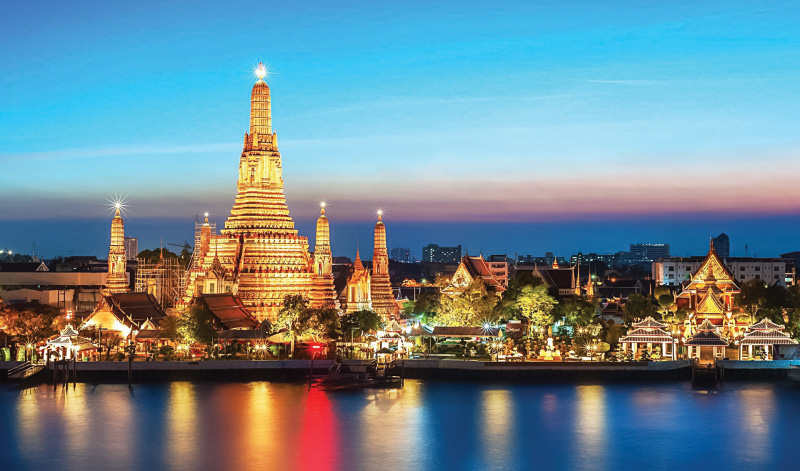 Returning to Bangkok in September 2019, wire Southeast Asia – driven by the global expertise of wire Düsseldorf, marks its 13th edition as the most authoritative trade event for the wire and cable industries in the region. The wire Southeast Asia will be held at the Bangkok Trade & Exhibition Centre (BITEC), Thailand from 18 – 20 September, 2019.
Held biennially with Tube Southeast Asia, the synergistic trade fairs will be ground to the global expertise by over 400 leading wire, cable, tube and pipe exhibitors from around the world. Some 9,000 trade visitors are expected to visit – reaffirming wire Southeast Asia's status as an important platform for the industry's latest developments and an arena for face-to-face meetings in forging business linkages and partnerships.
Cities all over Southeast Asia are on a growth trajectory, as industry projections indicate about 100 million people in ASEAN are expected to migrate from the countryside to cities from now through to 2030. From an economic standpoint – urbanization which generally brings about improved productivity, better incomes, education, healthcare and transport, also comes with its own set of challenges. Hence the need for 'smart cities', where information and communications technologies are integrated to improve operations across traffic flows, public transportation, energy and water usage and even healthcare services. In the case of Thailand, the country plans to transform its economy into a digitally powered ecosystem – creating no less than 100 "smart cities" over the next two decades.
The set-up of the ASEAN Smart City Network (ASCN) to support urbanization will serve as a common platform for each of the region's countries to share best practices, link member cities with private investment and secure funding. The effect of ASCN was seen in March this year, where the Australian government pledged USD 30.3 million into ASEAN smart cities. While in June last year, the World Bank and the Swiss government established around USD 13.4 million 'Indonesia Sustainable Urbanization Multi-Donor Trust Fund', to ensure the country's urbanization process is economically, socially and environmentally sustainable.
In tandem, Southeast-Asian nations are expected to spend USD 323 billion on infrastructure developments, from clear water, clean air, energy, roads, ports, railways, to education and healthcare – promising business prospects for the region's construction companies. In Thailand, its government has pledged 1.5 trillion baht (USD 62 billion) over the next five years to boost growth and develop its three eastern provinces as the Eastern Economic Corridor, with infrastructure spending to remain a key driver for the economy and new development projects.
These market opportunities led by rapid urbanization coupled with Southeast Asia's booming infrastructure developments will undoubtedly trigger higher demand for wire and cable and thanks to its versatility and rising application across a myriad of industries, from upstream, to midstream and downstream. Likewise, its use in end-use industries from automotive, household appliances to consumer electronics will further bolster demand.
Against these robust industry outlook and trends, wire Southeast Asia 2019's timely staging provides companies the opportunity to step up on the main stage of the industry. In making a foray into the emerging Southeast Asian markets, and specifically Thailand, businesses will get to present new products, meet decision makers, discover new opportunities and build strong and reliable partnerships through their participation at the trade fairs.
Reflecting the established credentials of the world's leading trade fair, wire Düsseldorf – the International Wire and Cable Fair –and supported by prominent industry partners, wire Southeast Asia 2019, into its 13th edition, will simultaneously present an all-encompassing range of innovative machinery in wire, cable, processing and finishing, new processes in measuring, control and test engineering and specialist areas, as well as new and upgraded tools and auxiliary materials. The specialist trade fair with visitor profile that includes manufacturers, suppliers and buyers from the wire, tube, iron and steel, automotive, chemical, building and construction, energy and electrical industries, will be augmented by a series of industry-focused conferences and seminars.
---
Ajex & Turner to Showcase its Breakthrough Product Innovations
The company is looking forward to targeting prospect customers with its new innovations and developments.
July 2, 2019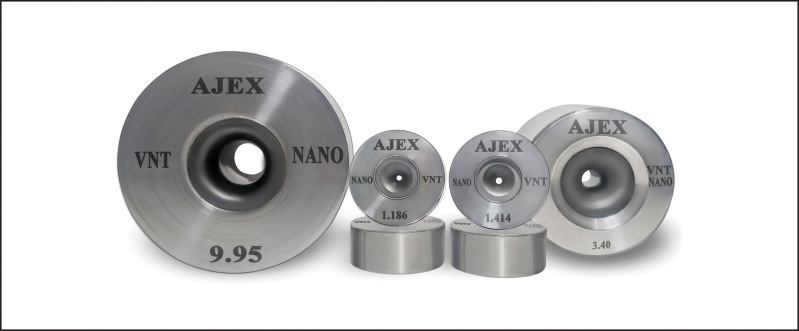 Ajex & Turner will be showcasing breakthrough achievements such as VNT Nano Dies, Lubricants, Pressure Dies, PCD & TC Busbar Dies, Sector Shape Dies, Crossheads, Buncher Bows, various models of Ultrasonic Cleaner, In-house Polishing & Re-grinding machines are among the products which are taken a way ahead in terms of technology, quality and innovation.
This year's innovations have successfully captured the wire and cable industries attention.
Ajex & Turner Wire Technologies has been an integral part of wire trade expo since the last 30 years, and this time at wire Southeast Asia, the company is looking forward to showcase its new developments as an ultimate opportunity to attract the target customers.
Being a one stop shop for major consumable requirements for any wire and cable manufacturing plant the visitors who want a precise quality and troubleshooting for their wire drawing units will surely get benefited.
Booth No. E-16.
---
Bongard Machines Brings New Innovations
The company expects to strengthen its international network and interact with prospective customers at the wire Southeast Asia in Bangkok.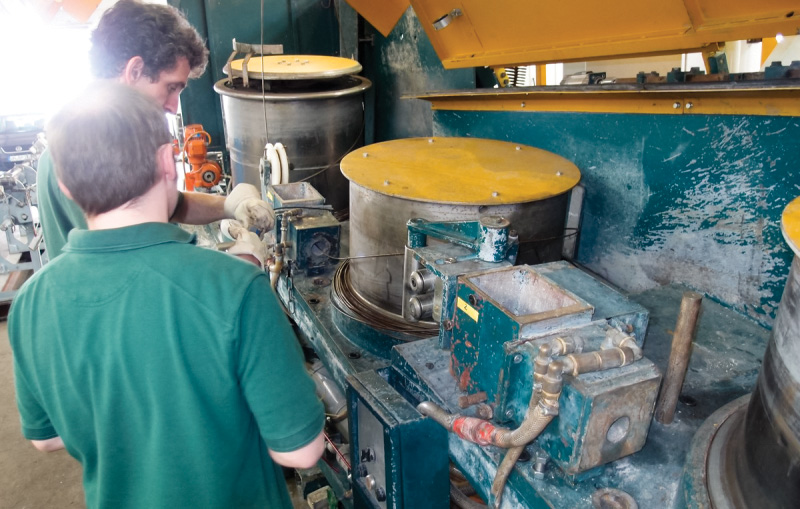 Bongard Machines is a second generation family business that can look back on 60 years of experience in new machine manufacturing, as well as experience in the buying and selling of used machines for the wire, cable and rolling industries. This includes the design and production of custom machines, the combining of new and used machines, and the reconditioning of used machines.
The company is committed to the highest technological standards to ensure efficient production and reliable machines that provide intelligent design solutions, ease of operation, standard replacement parts and minimal maintenance requirements. It also develops and manufactures new machines tailored to the customer's needs. The company's strength comes from its international network and close dialogue it has with its customers.
Booth No.: E21
---
BWE Ltd. to Discuss New Developments in Conform™, Conklad™ and SheathEx™ Technologies
A complete range of cold welders and dies for a fast, cost-effective and reliable solution to welding non-ferrous materials from fine wire to round rod are available to order at the show.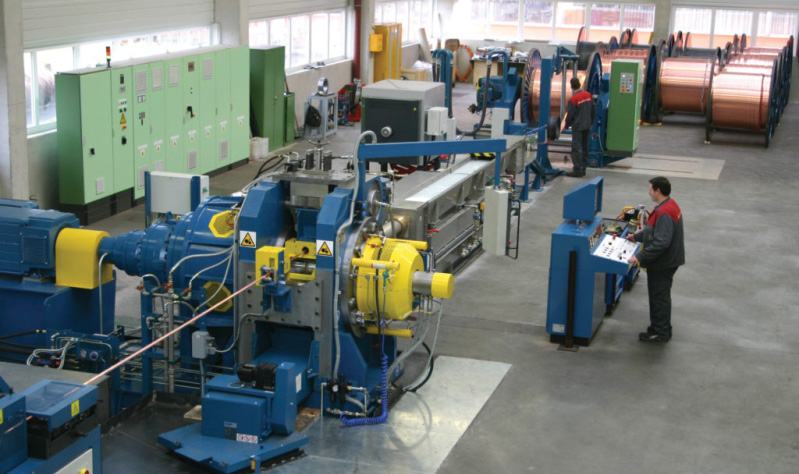 Conform™ and Conklad™ are well established continuous extrusion technologies in the non-ferrous, cable and tube industries. Typical applications include Copper & Aluminum Rectangular Wire (Magnet Wire for Transformers), Solid Aluminum Conductor (SAC for cables) Copper Bus Bar, Trolley Wire and other shaped conductors, AS Wire, OPGW, CATV, Round Refrigeration Tube, Multiport or PFC Tubes in different alloys.
BWE's SheathEx™ technology is fast becoming the new alternative to seamless aluminum sheathing of high voltage cables. A new SheathEx™ 400 line was supplied earlier this year to extrude a 'seamless' and 'smooth' aluminum sheath over an oil impregnated cable.
The SheathEx process provides a continuous and seamless aluminum sheath with no weld. The aluminum sheath has good conductivity, ideal environmental properties, light in weight and proven reliability. By using standard CCR aluminum rod, the material costs are very low, making SheathEx™ a very cost effective method of sheathing medium, high and extra-high voltage power cables.
Booth No.: J20
---
Candor Sweden to Highlight its Advanced Wire Cleaning & Plating Plants
The company will showcase latest developments in its GALVANIC WIRE PLATING plants for ferrous and nonferrous wires.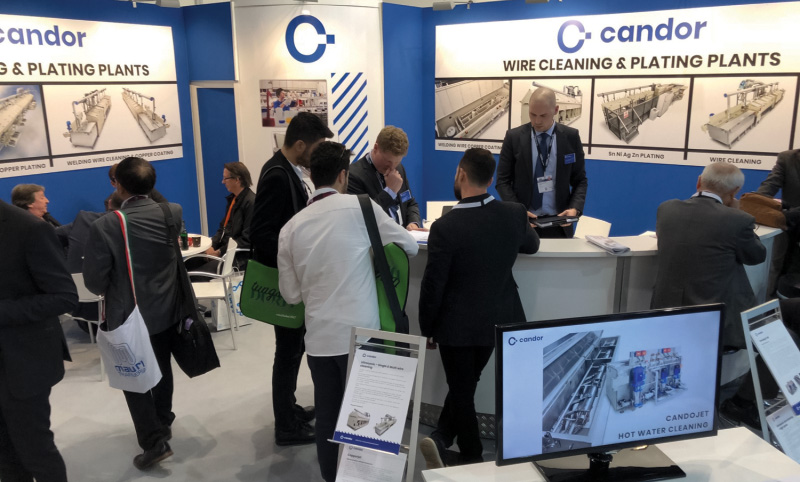 CANDOR Sweden AB was founded in 1946 and is specialized in wire cleaning and plating plants and a supplier of chemicals for various applications. The combination of our know-how in chemical processes and our advanced equipment for cleaning and plating of wire makes us unique on the market.
At wire Southeast ASIA 2019, CANDOR will present the latest developments in its GALVANIC WIRE PLATING plants for ferrous and nonferrous wires, especially silver, nickel, tin and zinc plating on copper and copper alloy wire. Candor will also present its latest innovations of the COPPERJET technology, a high-speed copper coating plant, chemical or electrolytic, for high-quality welding wires. The plant will copper coat the wire at high speeds up to 25 to 30 mps with best possible cleaning and coating quality.
Booth No. F17
---
CONDAT to Display Solutions for Limiting Dust Generation
The CONDAT team will be available at the trade show to showcase solutions for limiting dust generation in drawing workshops.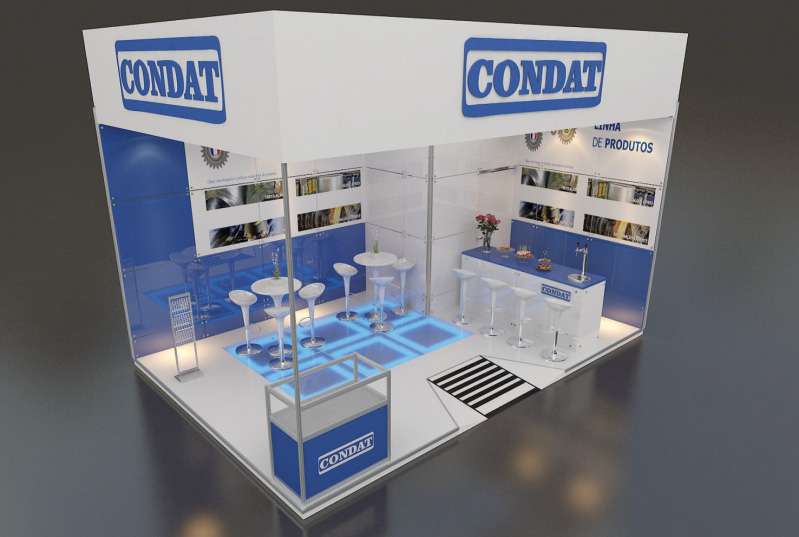 With more than 160 years of expertise, and due to the synergies of the CONDAT group's international structure (4 production units) and technical know-how, CONDAT lubricants are recognized as the global reference for wire drawing. CONDAT offers an extensive range covering all industrial lubrication needs in the field of Cold Drawing/Rolling of Wires and Bars/Tubes. Products include non-reactive coatings, dry lubricants, oils, pastes, greases, rust preventatives, and degreasing products.
At wire Southeast Asia 2019 in Bangkok, CONDAT will highlight its solutions for limiting dust generation in drawing workshops, such as the use of soap pellets instead of powders. Thanks to the support of its local distributor in Thailand and India, CONDAT is pleased to offer a responsive service with local stock and efficient delivery. Drawing on their huge knowledge and expertise, CONDAT teams define the most appropriate lubricant offer for the customer's application.
Booth No. K08
---
EDER Engineering to Showcase its Wire Drawing Die Technologies
The company will host the visitors at the Austrian pavilion.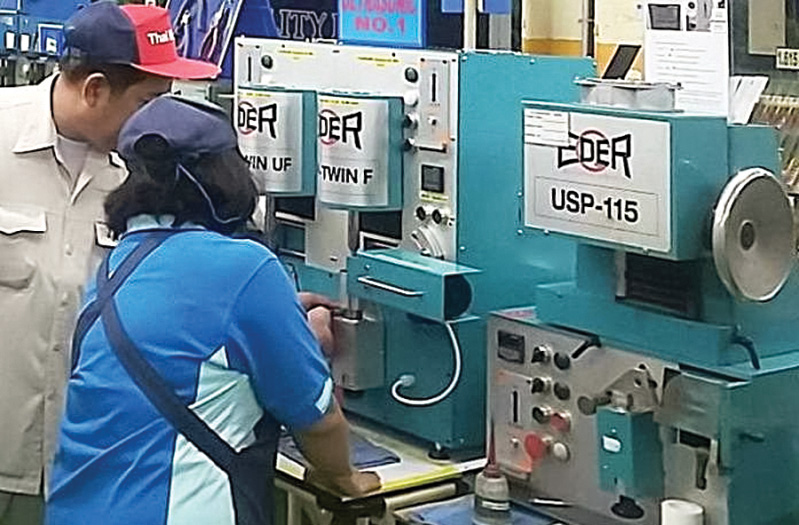 Eder Engineering for over 70 years offer efficient standard, semi-automatic and fully automatic machines for both the reconditioning and production of ultra-hard precision tools made from tungsten carbide, natural diamond and synthetic PCD, drawing dies, as well as technical assistance for all Eder die-tool working equipment.
The Austria-based company will display:
Information for machines to work precision diamond-/PCD dies
Information on equipment to work tungsten carbide dies
Die Workshop ancillary equipment
Diamond powders/pastes/suspensions/grinding pins etc.
Other products and specialties will be displayed in a multi-media show at the stand and latest catalogues will be available for our visiting customers too.
Booth No. G18
---
Visit Enkotec's Stand to Know More About Rotary Nail Machinery and Related Equipment
Meet the Enkotec's team to know more about the company's in-line manufacturing solutions.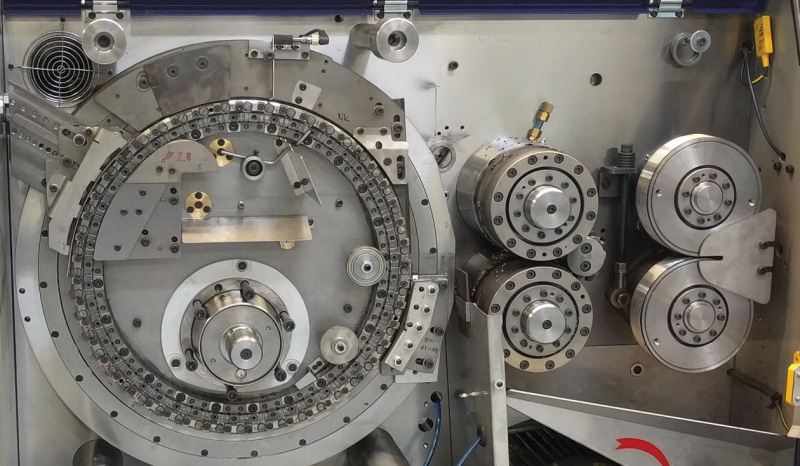 Enkotec's nail manufacturing machinery offers nail producers a large number of advantages, such as high capacity, uniform nail quality, easy maintenance, process stability, automated manufacturing, and clean and low-noise production.
The company has been working actively towards being able to offer complete in-line nail manufacturing systems featuring competitive advantages. Apart from its rotary nail manufacturing machines, its product programme includes all kinds of accessory equipment, supplied as stand-alone units or integrated in in-line systems.
Enkotec has developed an efficient thread-rolling machine with innovative features such as an accurate insertion principle. Enkotec also has exclusive rights to sell and service efficient wire coil and plastic strip collators worldwide, thanks to a strategic alliance. It supplies a high-capacity paper stick collator, innovative feeder bowl, reliable magnetic conveyor, efficient packaging equipment and unique nail cleaning and washing systems.
Booth: H31
---
FUHR to Talk About Future Trends in Wire Processing Industry
The company will also discuss the advantage of using strip rolled from wire rod.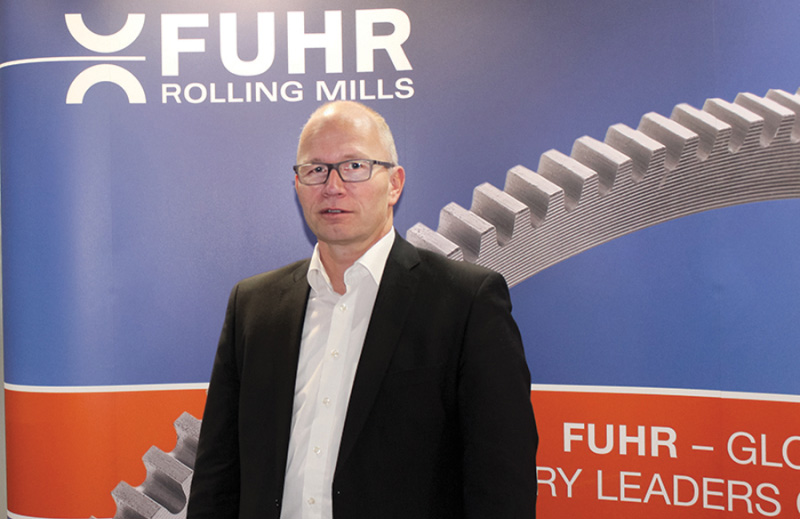 Germany-based Fuhr has more than 70 years' experience in making the production of ferrous or non-ferrous shaped and rectangular wire more efficient and reliable, as well as taking its quality to higher levels. With regards to current and future trends in the wire processing industry, General Manager Volker Gerth has made the following observations:
Rectangular copper wires for EV technology: the automotive industry is focusing on electric drives. The goals of efficient electrical motors can only be reached by the use of rectangular wound wires, insulated by high-temperature-resistant enamels.
Any dimensional failure or surface defect will result in failure of the entire drive system. Therefore, the industry is asking for continuous production from drawn, round wire to enameled, rectangular wire. In this regard, Fuhr is developing a competitive forming system that can be combined with any enameling line.
Booth: G17
---
KIESELSTEIN International to Present its Wire Drawing Machines at the Show
KIESELSTEIN shifts focus to the attractive ASEAN-market with high sales potential.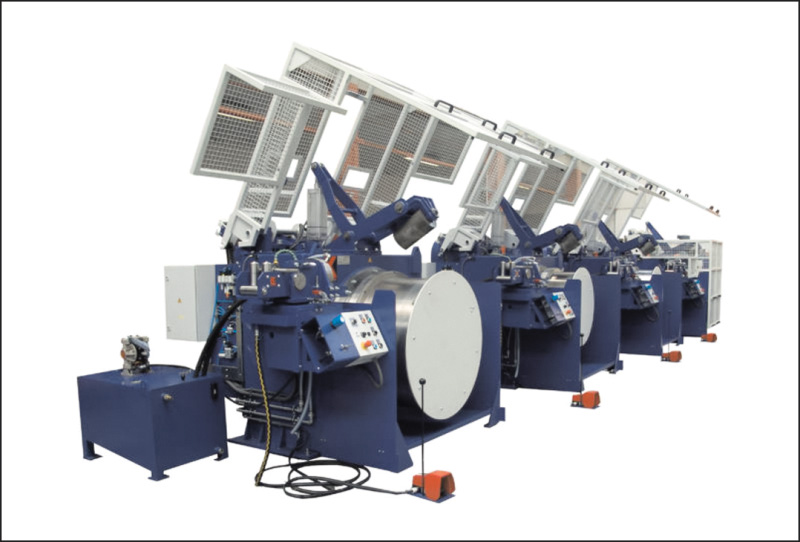 Against the background of burgeoning trade conflicts and an increasing number of embargoes that further limit the chances of free trade in the world, companies start looking for alternatives for selling their products. The focus of their activities shifts to the ASEAN region, a market with huge potential that is opening up step by step. During this year's wire Southeast Asia 2019 show, KIESELSTEIN, the German producer of wire drawing machines will exhibit at Booth E12.
Promising for success seems the comprehensive experience and know-how KIESELSTEIN has in regard to the technology of wire shaving for the production of high-quality wire. This technology is interesting especially to those wire producers who intend to increase the quality of their products and to make their production process more efficient and more flexible. Even from low quality inlet material which can be purchased at reasonable costs, faultless wire can be produced by shaving, which meets top quality demands.
Besides the machines, KIESELSTEIN is keen to offer its customers a comprehensive range of services. The company developed its own app k.connect which is supplied with new plants supporting the plant operator during the production process as well as in maintenance, servicing and spare parts purchasing. KIESELSTEIN already uses this digital solution in its own assembly process.
Recently, KIESELSTEIN launched its 4-step retrofit program. Starting from taking stock of the current condition of the plant, through a recommendation of retrofit measures and carrying out these measures by KIESELSTEIN technicians to the declaration of conformity of the modernized equipment – the cost and efforts involved are transparent to the customer at all time.
Booth No.E12
---
Look out for NDC's Latest Gauging Systems With Industry 4.0 Connectivity
The BETA LaserMike products team will be exhibiting other gauging product solutions for on-line and off-line measurement applications.
NDC will exhibit the latest BETA LaserMike "Pro" Gauges with Industry 4.0 Connectivity at wire Southeast ASIA 2019.
Visitors to Booth E31 at wire Spoutheast ASIA 2019 will get a close-up look at the company's latest line of BETA LaserMike "Pro" gauging systems that are ready for "Industry 4.0" and for use in on-line and off -line measurement applications.
BETA LaserMike "Pro" gauging systems integrate easily into production networks, providing the real-time data exchanges as well as the tight processing efficiencies that today's wire and cable manufacturers need to deliver true product quality.
The BETA LaserMike LaserSpeed® Pro noncontact length and speed gauge provides the highest accuracy in the industry (better than ±0.03%). LaserSpeed Pro also offers an ultra-fast processing engine for faster communications and provides Ethernet connectivity. The LaserSpeed noncontact length and speed gauge is an Ideal replacement for contact encoders. More than 8000 LaserSpeed gauges have been installed on a worldwide basis.
The UltraScan Pro provides high-speed, precision measurement of product wall thickness and concentricity as well as offers its user faster processing and measurement capabilities, high-speed tolerance checking, multi-layer measurements (up to four layers), enhanced Ethernet connectivity through a built-in web server and other advances. The UltraScan is known industry-wide for its patented "SNAP" technology with fully automatic setup and calibration that facilitates quick, simple operation.
The BenchMike is the industry's leading off-line diameter and ovality measurement system with thousands of BenchMike gauges installed worldwide. This highly accurate, reliable gauge offers Ethernet and USB connectivity. And the foremost wire and cable manufacturers rely on BenchMike's ±0.9 μm accuracy and ±0.25 μm repeatability to help them deliver superior-quality products.
Booth No. E31
---
Maillefer to Focus on Digitization of Manufacturing with Smart Factory
Visitors can get a glimpse of Maillefer's Round Premium Value Package at the trade show.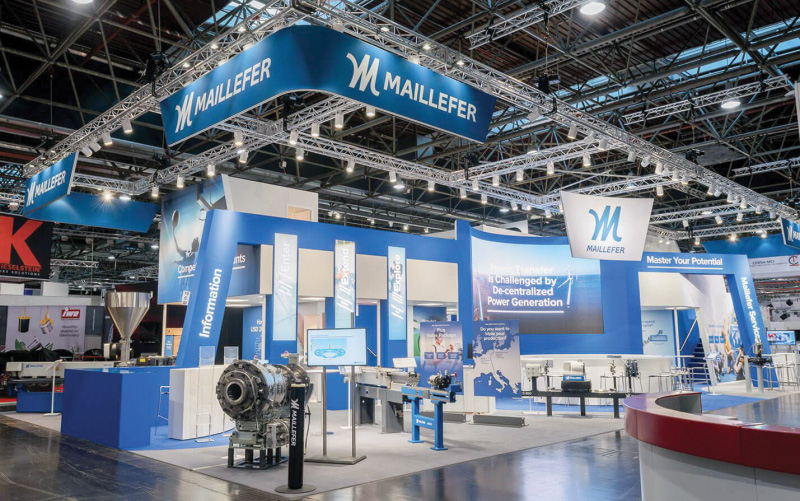 At wire Southeast Asia 2019, Maillefer takes the next step in the digitalization of manufacturing and introduces the Smart Factory. The Maillefer Smart Factory combines a physical factory model with additional instrumentation and on-line diagnostics, enabling the prediction of abnormal process behaviors before critical quality issues take place.
Another novelty in production competence is Smart Dosing, a consultation product that equips line operators with the peroxide and antioxidant self-dosing know-how needed to implement Smart Dosing to the CV lines.
And Maillefer's Round Premium Value Package is a true industry breakthrough for existing and new VCV lines. It includes all necessary know-how to cut down geometrical errors by half, and increases line productivity by 20% to 40%.
Booth No. E02
---
Maschinenfabrik Niehoff to Showcase Double Twist Bunching Machine
The D-562 type double twist bunching machine is ideally suited for the manufacture of strands of copper alloy wires for automotive wires.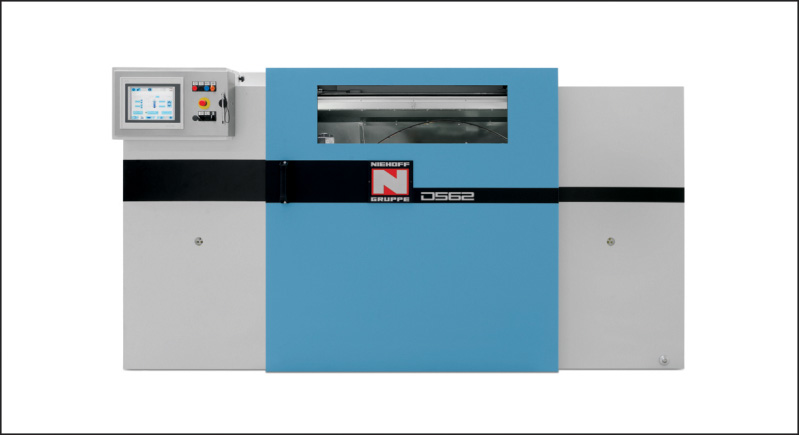 At the wire Southeast Asia 2019 trade fair, Maschinenfabrik Niehoff and its subsidiary Niehoff Singapore Pte. Ltd will showcase a D-562 type double twist bunching machine built in left to right version at booth D29.
The machine is designed to produce strands with 0.055 to 2.5 mm² cross section and a steplessly variable lay length of 2 to 60 mm. The maximum number of twists is 7,000 twists/min, and the maximum speed 200 m/min. The machine will be demonstrated in combination with an ARP 630 type pay off.
The D-562 is equipped with an energy-class IE3 energy-saving rotor drive and an adjustable fan drive in the sound proof cabin. A further special feature is the patented opto-electronic NBAT system (NIEHOFF Bunching Automatic Traverse) which allows spools to be perfectly spooled. Spooled wire can then be payed-off tangle-free at extremely high speeds with no damage. Other features include the service proven energy-saving single bow (ECO-Bow) design, the contactless transmission of machine data within the machine and the NMI (Niehoff Machine Interface) touch-screen display with color user interface and simplified navigation structure.
The machine is equipped with sensors in order that machine data can be recorded and analyzed according to Industry 4.0. At the Niehoff booth also the cold rolling mill manufacturer Bühler Redex and the lead extruder and cable repair and recovery system manufacturer HFSAB will be present.
Booth No. D29
---
PWM to Showcase its Full Range of Manual Cold Welders
The range includes the heavy-duty M101 machine, the smaller BM30 and BM10 models and three hand-held machines.
July 1, 2019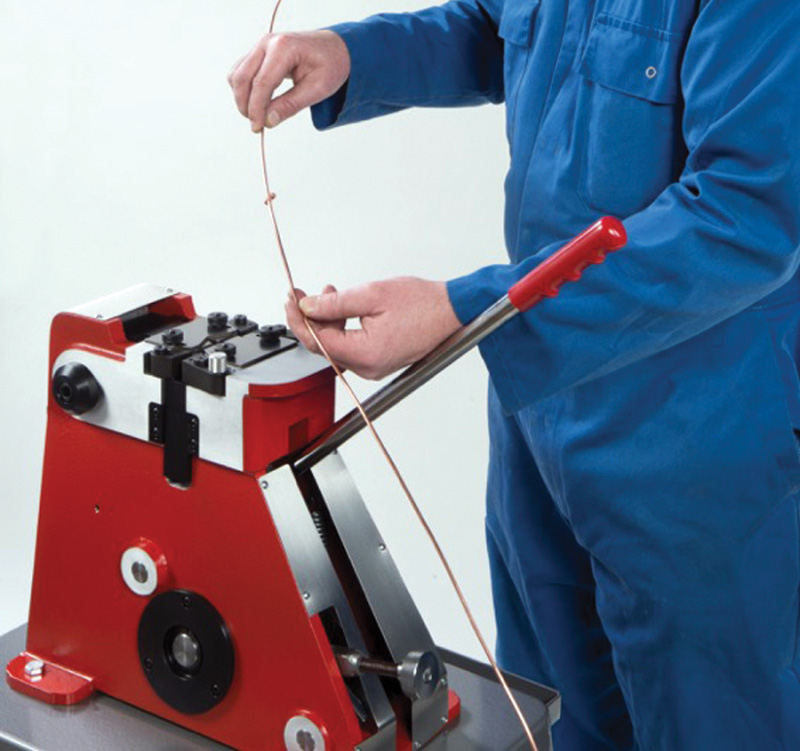 British company PWM, which has been at the forefront of cold pressure welding technology for more than 30 years, will present its comprehensive range of manual cold welding machines at stand K21 during wire Southeast Asia 2019 (stand K21) scheduled to be held from 18 – 20 September 2019 in Bangkok.
The best-selling M101 is designed for welding non-ferrous wire, strip and profile. Durable, simple to operate and easy to maintain, the M101 can be used on a workbench or supplied with a trolley, enabling the operator to move it to the work area. A versatile machine, the M101 will weld copper wire 1mm to 3.60mm and aluminum 1mm to 5mm.
Also on show will be PWM's BM30 and BM10 bench/trolley-mounted cold welders and the M10, M25, and M30 hand-held machines for joining wire, strip and profile 0.10mm to 1.80mm.
Precision engineered in PWM's own UK workshops to stringent quality standards, PWM cold welders produce reliable permanent welds stronger than the parent materials. Standard or custom designed dies for wire, strip or profile are individually hand-made in matched sets by PWM's skilled engineers.
Booth No. K21
---
Rautomead Limited to Present its Continuous Casting Equipment
The continuous casting technology specialist will also be promoting its new RSL sealed lid technology.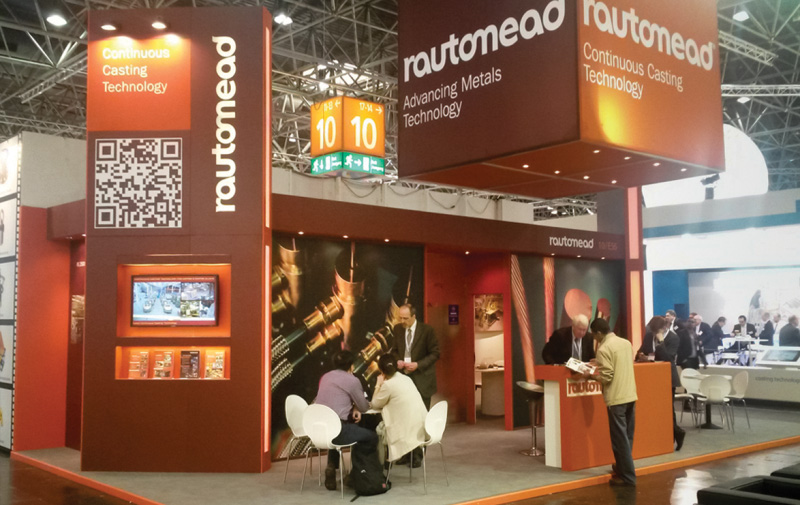 Scott Tocher, Rautomead's Technical Service Manager and Vichapong (Wim) Manomat, Rautomead's representative in Thailand, will explain Rautomead graphite furnace technology, which is particularly suited for production of high-purity oxygen-free copper wire rods and copper conductor alloy wire rods (e.g., copper silver, copper magnesium, copper tin) 1000 to 10,000 TPA. This graphite furnace technology produces the highest quality CuOF 8mm diameter wire rod, which benefits manufacturers of enamelled wire, LAN cables and fine wires. The upward casting equipment may be used to produce rods of all diameters between 8.0 and 30 mm diameter and is suitable feedstock for wire drawing as well as continuous rotary extrusion processes.
End user applications include superfine wire, automotive wires, contact wire and trolley wires for high speed trains, data communication cables and CTC and transformer strips as well as enamelled wires. Rautomead will also be promoting its new RSL sealed lid technology. This is a result of extensive R&D activity which focused on the casting capability for new high performance alloys, in particular copper zirconium and copper chrome zirconium. RSL casting machines have recently been supplied to customers in Europe and China.
Booth No. H19
---
Experience Roblon's Performance Fibers and Machinery for FOC Applications
The company will showcase a variety of performance fibers and discuss Roblon's machinery applications.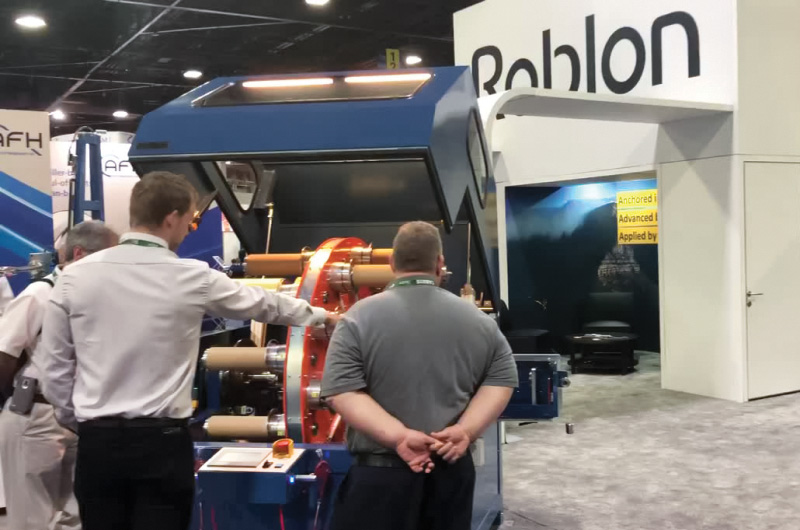 Visit Roblon A/S at stand G32 at wire Southeast Asia 2019 in Bangkok, from September 18 to 20, 2019, to learn more about the latest in performance fibers and machinery in FOC applications.
Roblon representatives will be available to introduce the company's most recent developments for the cable industry and discuss which advantages Roblon solutions can help its customers achieve in fast and efficient production.
The Roblon Ultra Low Shrinkage binder yarns are developed for fixating stranded optical fibers and/or folded tapes in optical cables. In a time where other premium binding materials are in scarce supply, Roblon Ultra Low Shrinkage binder yarn, with <0.25% shrinkage, is an ideal alternative in critical applications such as high density cables and mini/micro cable designs. Roblon Ultra Low Shrinkage binder yarns are available both as dual end and Water Blocking versions.
Applying binder yarns in critical cable designs not only involve a high-quality performance fiber, but equally important premium equipment capable of ensuring a low and constant yarn tension, also at high speed. Roblon offers single and dual-end binders for this purpose and is the only supplier offering both binder yarns and machinery. Due to this unique synergy, Roblon is renowned for its ability to optimize the binding process together with its customers.
Roblon is a total solution provider to the cable industry, with focus on cable-making machinery, performance fibers for cables, and most importantly the interaction between machines and materials. Roblon develops and manufactures performance fibers such as glass FRP, flexible glass and aramid strength members, binder yarns and ripcords (standard and water-blocking). Roblon furthermore develops servers, binders, take-up and payoff equipment and is famous for its high level of technical support and application know-how. Roblon is ISO 9001 and 14001 certified.
Booth No. G32
---
Rosendahl Nextrom to Present Latest Developments in Fiber Drawing and SMART Solutions
The Austrian-based company will also brief the visitors about its new innovations on FOC manufacturing solutions ROEX extruders.
wire Southeast Asia 2019 will be back in Bangkok in September and Rosendahl Nextrom is looking forward to the meeting at the booth H01, Hall 104. Rosendahl Nextrom will be presenting the latest technology regarding fiber drawing and FOC manufacturing solutions as well as the latest updates of the successful ROEX extruders and SMART solutions for cable-manufacturing systems.
Rosendahl Nextrom will be presenting the following solutions and engage in discussion at its boot during wire Southeast Asia 2019:
Optical Fiber Production Solutions
As a worldwide leader for turn-key manufacturing solutions for optical preforms, fibers and fiber optic cables, Rosendahl Nextrom has fiber draw line installed in house in Vantaa. This enables on-site further development to take fiber technology to the next level.
Expansion of the Preform R&D Center
The company is expanding the Preform R&D Centre in Vantaa, Finland. This will be the biggest R&D investment in history. The Preform R&D Centre will be expanded by VAD core deposition and core stretching technology and by a glass working lathe to make it possible to do both VAD and OVD processes in house.
ROEX Extruder & RX Crosshead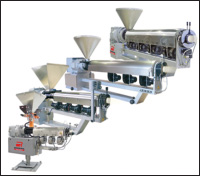 The continuous development and improvement of extrusion, in order to meet the rapidly growing range of new extrusion materials, makes the ROEX extruders among the best on the market.
Manufacturing Solutions for Solar Cables
Cables that are exposed to considerable and difficult environmental influences are insulated using special materials. For insulation and sheathing, materials are usually crosslinkable, halogen-free materials. Rosendahl Nextrom has developed the best possible machine for this purpose and have been successfully using it for several years.
Technology Centre
The Technology Center offers the opportunity to demonstrate the performance of a complete cable production line. Trials are possible on these lines as well.
Jacketing, Forming & Welding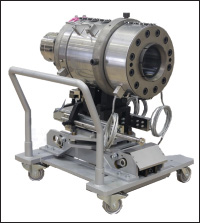 Jacketing lines for MV & HV cables require a high output and high precision of the jacket itself. High quality and valuable cables for MV / HV application, with diameters of over 150 mm, require high material throughputs of 1000 – 1400 kg/h to achieve better performance. Larger tolerances on the outside diameter and/or wall thickness can very quickly generate much higher material costs. Rosendahl Nextrom offers stable extrusion output over the whole range of operation, which results in lower production costs while at the same time achieving higher performance.
In the past, HV cables were protected by a lead jacket. This cable design has now changed to aluminum jacketing, which makes production safer for all the employees and the cable more reliable.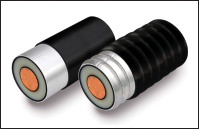 Rosendahl Nextrom has also acquired the technology for seam-welded smooth and corrugated metal tape sheathing systems from Weber & Scher Mfg. Co., Inc. by means of an intellectual property agreement, strengthening its position in this product segment.
SMART Solutions
The RIO line control system offers reporting and analysis tools that provides the user with live reports and allows the retracing of each production process.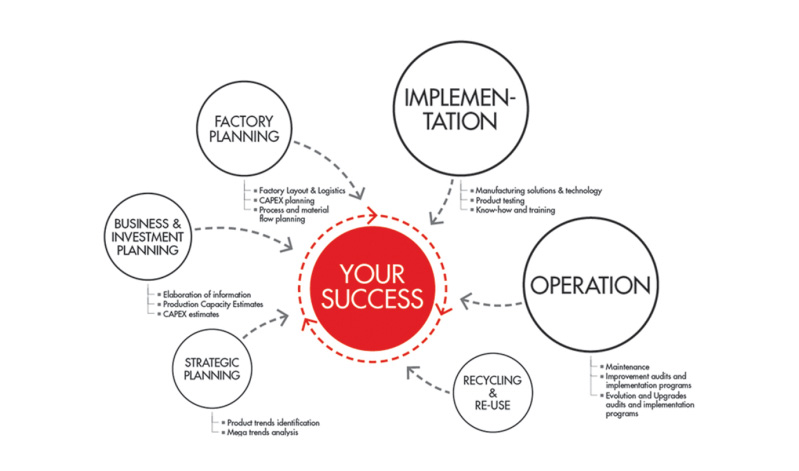 Customer Service Centre
Standby hotline, RO Connect (Remote online service package for single machines), service contracts and upgrades are but a few topics that highlight the wide range of services to guarantee success. Rosendahl Nextrom supports its customers throughout the entire lifetime of the machine or production line.
Booth No. H01
---
Sampsistemi Group to Highlight Drawing, Stranding and Extrusion Lines
Visitors can interact with the Sampsistemi team at Italian pavilion during the 3-day event.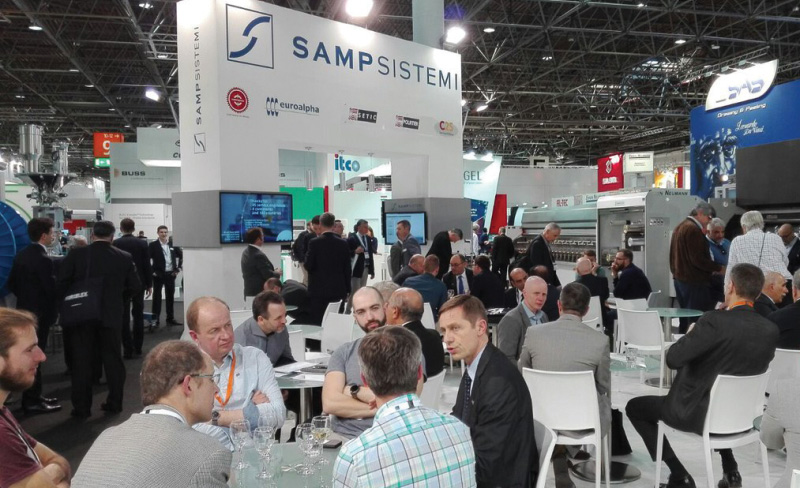 Sampsistemi Group looks forward to meeting customers, partners and friends to present its enlarged product portfolio and new company structure. Indeed, following the important acquisition of Setic, Pourtier and their Service Division C2S, Sampsistemi has further strengthened its capability to offer a complete range of equipment and turnkey solutions to match the evolving needs of wire and cable manufacturers worldwide. As a result, Sampsistemi has become one of the global market leaders in the wire and cable manufacturing technology, a one-stop supplier providing customers with wide series of equipment and their relevant technological expertise.
The company's extremely extensive range of state-of-the-art technology for drawing, stranding and extrusion lines meets the different expectations that wire and cable manufacturers might have, even the most demanding ones.
Booth No.: H04
---
SIKORA to Exhibit Innovative Measuring, Control, Inspection, Sorting and Analysis Technologies
The newly launched X-RAY 8000 ADVANCED will be a highlight at the SIKORA booth.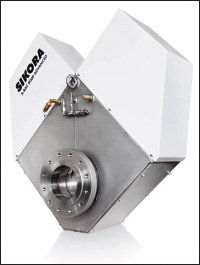 At wire Southeast Asia, SIKORA is presenting a broad portfolio of innovative measuring, control, inspection, sorting and analysis technologies. They contribute to the highest product quality, process optimization and cost saving in the wire and cable, optical fiber and plastics industries.
The newly launched X-RAY 8000 ADVANCED will be a highlight at the SIKORA booth. With the X-ray based system, SIKORA introduces state-of-the-art High-Speed- Technology (HST) that is tailored to the demands of MV, HV and EHV cable production. It represents an advanced alternative to the successful and established X-RAY 8000 NXT. The system is equipped with 16 measuring sensors and measures the diameter, wall thickness and eccentricity of cables in CV lines up to 10 times faster than the X-RAY 8000 NXT, and thus, is predestined for an even more efficient control and information transparency in terms of Industry 4.0.
Other highlights are devices of the LASER Series 2000 and LASER Series 6000 that are indispensable components for a diameter measurement on a sophisticated level. The classic and high-end devices are used in extrusion lines or rewinding applications for wire drawing. They stand out by their high precision and continuous functionality without calibration or maintenance times. Up to 5,000 measurements per second per axis, all with extremely high single value precision, allow for optimum line control and provide reliable statistical data. The integrated lump detector function ensures a detection of irregularities on the product surface of transparent and non-transparent materials. In addition to standard interfaces, the device series provides OPC UA.
Booth No.: F19
---
Siebe Engineering to Present its Extrusion Technology
The company will also discuss about the bypass control system that enables a line operator to start up a physically foamed cable in an ideal working point.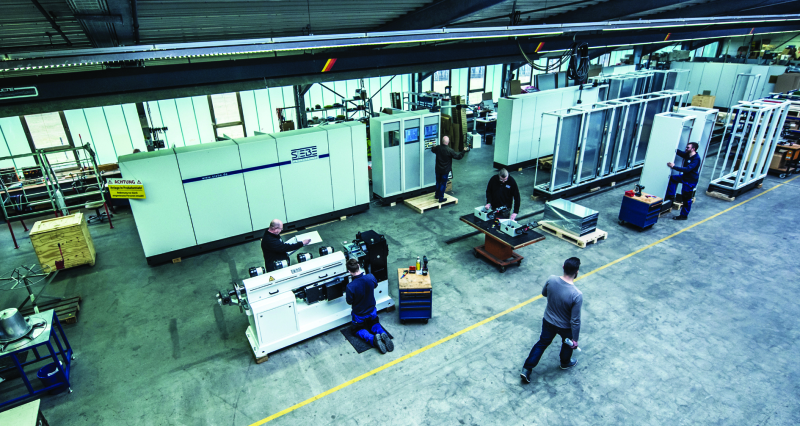 In the production process of physically foamed data and high-frequency cables, the reduction of start-up scrap is a key point for production efficiency, cost-saving measures and sustainability strategy.
Siebe Engineering, together with Erocarb SA, put effort into the development of an intelligent bypass control system that enables a line operator to start up a physically foamed cable in an ideal working point. In this way, the scrap length of a foamed cable can be reduced at each start-up by nearly a factor of ten, which shows the potential of this bypass control system in terms of process optimization and cost savings.
In general, the concept of the intelligent bypass control system is mainly based on a sophisticated mechanical device that is driven by an electric motor. With this technical approach, every melt pressure value can be adjusted exactly within the extruder barrel. No polymer melt is pressed through the extrusion crosshead and so, at start-up of a product, the extrusion process parameters are already in a steady state. The bypass control system was designed as a stand-alone module that is equipped with its own CPU and a touch panel for user interactions. This means that the described intelligent bypass control system can easily be integrated in the main control system of a cable production line. Only the "old" bypass has to be replaced. A retrofi t can also be carried out with integration into the main control system.
Booth No.: F10
---
TROESTER to Showcase its Extrusion and Kneader Technology
Mr. Dirk Schmidt, Sales Director, Cable Machinery Division, will host the visitors at the show.
July 2, 2019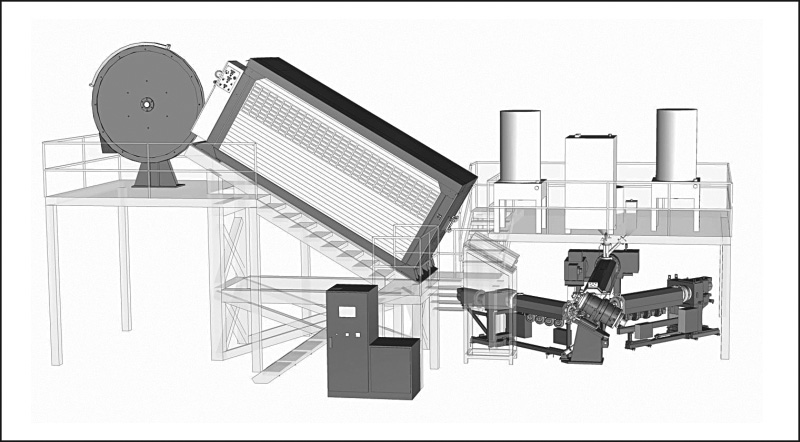 TROESTER GmbH & Co. KG is a worldwide leading manufacturer of complete extrusion systems for the cable industry. The excellent results produced by its extrusion technology makes TROESTER a competent and reliable partner in the cable industry.
On the WIRE Southeast Asia 2019 TROESTER will present their technology and solutions in the field of XLPE CCV and VCV Lines for Power Cables up to 500 kV, Rubber CV and CCV-Lines up to 35 kV and Sheathing Lines for Medium and High Voltage Cables.
X-Compound, member of the Troester Group will also join the booth and present their kneader technology for the continuous compounding of HFFR, PVC, XLPE, Semiconductive Materials and EPR/EPDM.
Booth No. D19.