Mr. Kamal Jain, Managing Director, KLJ Polymers & Chemicals Ltd., talks about the new developments taking place in the KLJ Group and more so in the company, and his future targets in an interview given to Wire & Cable India.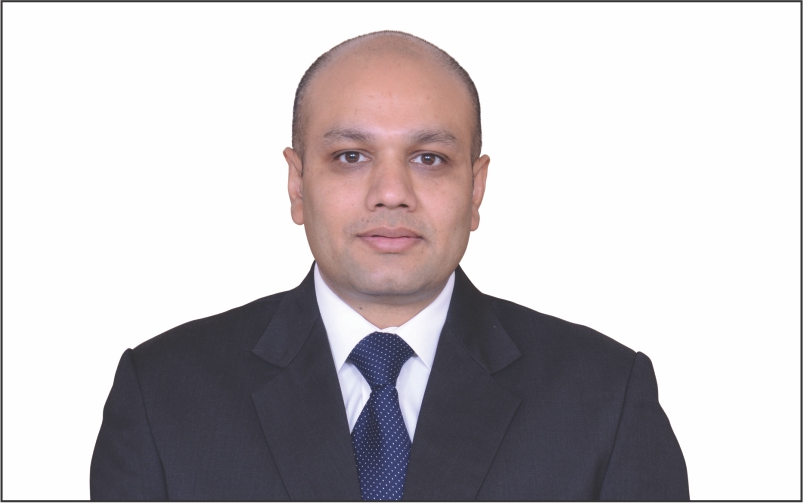 Here are a few excerpts from the interview.
Wire & Cable India: Could you tell us a little bit about the new developments taking place in your company?
Kamal Jain: Our business is based on the mantra, 'Change is the only Constant'. As we are committed to offering the best value to the customer, we constantly make efforts to facilitate innovation in the company. We want to give our customers high-quality products – products that meet their evolving requirements. We want our customers to stay ahead, to stay healthy and so work with them in the true sense of partners-in-progress.
We have introduced a number of new product innovations in our company. In the wire and cable segment, we have products such as functional master batches like anti rodent/ termite/microbial, etc., to supplement our exhaustive range of color master batches. We also have a very comprehensive range of compounds like ZHFR, XLPO, etc., to meet the fast evolving requirements in this segment. The availability of these compounds, which meet international standards, on the Indian market at Indian prices will certainly help this segment to grow faster. I look forward to meeting our customers and telling them about our high-quality products.
WCI: What products are you currently manufacturing for the wire and cable industry?
KJ: For the wire and cable industry, we offer products like PVC compounds covering a very wide range of applications, XLPE (Sio and PX–up to 33 KV), ZHFR (up to 60 LOI), XLPO in a comprehensive range of hardness, TPEs, PE (MDPE, HDPE, etc.) and Color and Functional master batches in PVC, PE, and EVA bases.
WCI: Could you tell us about the work that is being done in your company in areas such as research and development, pilot plants and manufacturing facilities? How do you ensure quality control at your facilities?
KJ: Our compounding plant has an installed capacity of over 120,000 MT/PA. Our facilities have over 60 compounding lines with optimum level of automation, very up-to-date R&D and Application Development Centers as well as state-of-the-art Quality Assurance infrastructure, manned by a dedicated, experienced and qualified team of experienced and young professionals. Our facilities are truly world-class; helping us in supporting our India's 'Make in India' initiative proudly.
Our commitment to innovation and quality is recognized across the industry. The Government has also recognized these facilities. Our compounding QA labs are NABL certified meeting ISO/IEC 17025:2017 standardsand our R&D facilities have been recognized by Department of Science and Industrial Research. Such recognitions bring an additional sense of responsibilities, and we remain ever increasingly committed to our goal of staying ahead in terms of innovations and quality assurance. This also summarizes our commitment to our motto, 'Trust Built on Performance'.
WCI: What new technology is the polymer compounding industry looking forward to adopting?
KJ: Newer applications in the renewal energy sector like solar energy cables, electrical vehicle charging cables, etc., require a new approach to add value to many traditional polymers, and we are committed to this journey. With our experience and expertise, we meet the present and evolving requirements of our customers in the true sense of partnership.
WCI: Could you tell us about your products for solar-power cables? What are you doing for the solar energy sector?
KJ: For the solar energy sector, we have products like XLPO compounds; ZHFR compounds as well a special range of PVC compounds, etc.
WCI: How has the wire and cable market in India been behaving?
KJ: Today, the industry seems to be grappling with issues like over capacity, downtrend in demand and, most importantly, delays in payment cycle. We are confident that this is a short-lived phenomenon and believe that the government would succeed instabilizing the market.
We are sure about the positive outlook of the market in medium to long term, despite the market having short-term hiccups. The market will grow, both in terms of quantity and, more importantly, quality. The compliance issue will gain prominence like safer chemistries, better fire survivals, etc. We at KLJ are fully prepared to harness such growth opportunities with our strengths.
WCI: Could you tell us about the new developments taking place at your Chlor-Alkali complex in Qatar? What have you to say for your benzyl alcohol and benzaldehyde project in Gujarat?
KJ: We have fully commissioned our Chlor-Alkali plant in Qatar and are in the process of expanding our capacities in Benzyl chemistries.
WCI: How has your company performed in the last few years? What are your future targets?
KJ: We have remained committed to quality, customers, innovation, growth, sustainability, social responsibilities; and while remaining so, we have grown, we have changed, and we have met challenges, we have stood tall. Out future targets are to continue to be the preferred choice of the customers, adding more value to our work, continue introducing innovation and working for environment protection, and pushing sustainable growth.