The 13th edition of wire Southeast Asia 2019- an exclusive event of its kind in the region for the wire and cable industry, ended on a high note.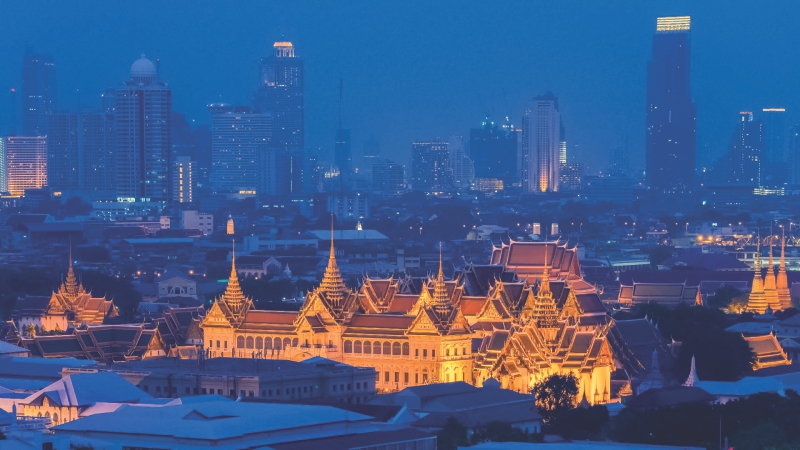 wire Southeast Asia 2019 – the International Wire Trade Fair for Southeast Asia, into its 13th edition had its doors close to a strong and robust showing on September 20, 2019 at BITEC, Bangkok.
Reflecting the heightened industry demand for the synergistic sectors, backed by the region's rapid urbanization, rising middle class and infrastructure spending, the wire Southeast Asia 2019 held alongside Tube Southeast Asia trade fair, unveiled a full gamut of wire, cable, tube and pipe manufacturing machinery and solutions by 376 exhibitors from 29 countries to a record attendance of 9,184 trade visitors from 59 countries. This marks a 10 percent increase in visitor participation compared to the 2017 staging.
Further indicative of the rising interest and investment potential in Southeast Asia was the internationality experienced on the fairgrounds of wire Southeast Asia 2019. Over 96 percent of exhibiting companies came from outside Thailand and included 8 national and country groups from Austria, China, Germany, Italy, Taiwan, UK, USA, and Singapore. This edition also saw a healthy mix of new and repeat exhibitors, with some first-timers coming from developing markets such as Oman and Turkey. The same upward trend was registered on the visitor front as the fairs received close to 45 percent in overseas visitors, with top markets being Malaysia, India, China, Philippines, Vietnam, and Singapore.
The opportune staging of the trade fair come on the back of Southeast Asia's expected spend of USD 323 billion on infrastructure developments, such as clear water, clean air, energy, roads, ports, railways, to education and healthcare, which will drive demand for wire, cable, tube and pipes thanks to its versatility and diverse applications across industries.
Leading wire and cable exhibitors were pleased with their participation and gave wire Southeast Asia high marks. The positive testimonials confirm the increased visitor attendance at both trade shows from various application sectors, including automotive, aerospace, telecommunications, chemical, heating, ventilation, air conditioning and refrigeration (HVACR), water and energy as well as electrical/electronic engineering. In addition, over 70 local visiting groups from Bangkok Autowire and Cable, Bangkok Cable, Thai Wire Products PLC, KDK Electric Wire, Tata Steel and Rayong Wire Industries came to wire Southeast Asia 2019.
Beyond the strong support by international industry partners towards the trade fairs' dynamic line-up, the three full on days of action was augmented by training courses, seminar and technical presentations.