The debate over the pros and cons of aluminium v/s copper conductors has been discussed for many years. These metals are the two most commonly used materials for conductors in electrical equipment. Each has positive and negative characteristics that affect their use in various applications.
In an exclusive interview given to Wire & Cable India, Mohamed Al Ahmedi, General Manager, DMB, mentioned that Ducab Metals Business (DMB), ever at the crest of market waves, offers both copper and aluminium rods wires and value added products from its dedicated facilities in the UAE. In fact, it is the only company in the Middle East and Northern Africa region to do so.
Excerpts: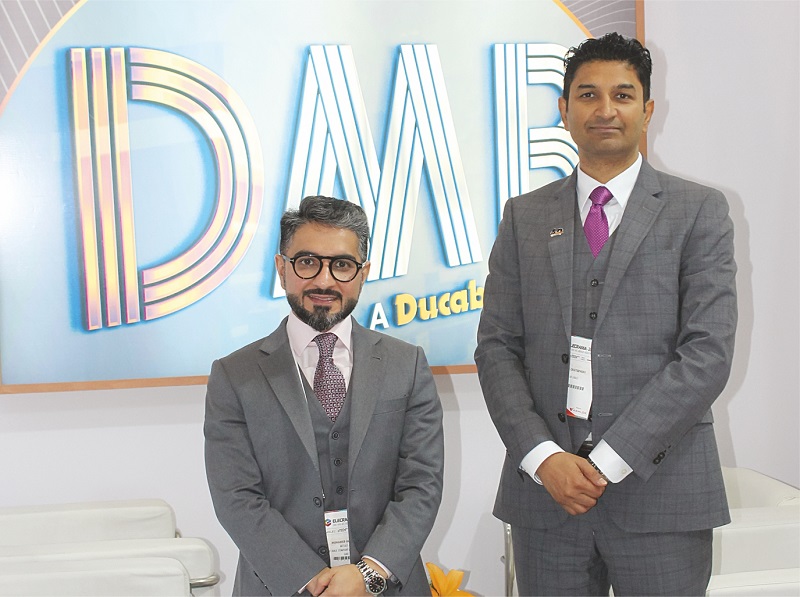 Wire & Cable India: Tell us about Ducab's new entity – Ducab Metals Business (DMB)?
Mohammed Al Ahmedi: DMB is a newly launched UAE-based metals company that is part of Ducab Group, providing high quality copper and aluminium industrial products through its subsidiaries Ducab Aluminium Company (DAC), and Ducab Copper Rod Plant. Our aim is to boost the future the metal business, enabling us to provide more focus and consistency in serving our customers globally with best in class solutions. The parent company Ducab as you know, is equally owned by Investment Corporation of Dubai, and Senaat of Abu Dhabi.
WCI: Throw some light on the strategy that is being adopted in DMB?
MAA: Our main strategy is to offer our customers a differentiator, which gives them an edge in the finished products they provide to their customers. We ultimately intend to support our clients in their growth and expansion journey.
This differentiation starts at the beginning of the manufacturing process, where state-of-the-art technology and highly skilled workers create products of unparalleled quality. This is combined with exceptional feedstock, world-class processes and finished-product control. We work with recognized independent entities to test these products in our company's pioneering laboratory. As a result, DMB products are certified by the world's leading metals and cables authorities, including the British Approvals Service for Cables (BASEC).
Eventually, our ambition is to drive the growth of DMB through relationship-based sales, the best after-sales service, and an unwavering focus on the customer value.
WCI: Brief us on the manufacturing capabilities, products you offer and the USP.
MAA: We are the largest metal manufacturing company in our region. We have the capacity to produce 175,000 tonnes of copper rod per year which is equivalent to USD$1.05 billion in sales value, and 50,000tonnes pa of aluminium capacity which is equivalent to USD$100 million in sales value. Another major benefit to DMB is that we have one of the best technologies for copper manufacturing. Our 8mm electrolytic touch pitch (ETP) copper rods are produced using CONTIROD technology, a continuous process involving melting, casting and rolling. The final result is a high-quality metallurgical structure, which is then coiled onto pallets and shrink-wrapped to avoid any damage during shipment. We produce a full range of bunched copper wire products, tailormade to each customer's requirements, for use in building wires and cables, and customized flexible copper conductors with smaller wire sizes for added flexibility. These are used in the cable industry, in earthing applications and transformer end-connections. Tinned copper conductors find their application in special cable products offered to the nuclear, marine and oil & gas industry.
In terms of our aluminium products, our EC grade aluminium rods are 99.7% pure and the production complies with the most stringent requirements of ASTMB 233-97. Our aluminium and aluminium alloy rods are used for cables, wires, and a variety of AAC, AAAC and ACSR overhead conductors.
For a consistent supply of aluminium we have developed a solid, long-term partnership with Abu Dhabi based Emirates Global Aluminium (EGA), the world's largest premium aluminium producer. We use liquid aluminium at DAC, which is supplied at 760°C directly from EGA – this offers greater efficiency for the manufacturing process. We're very conscious of the need to be more sustainable in everything we do, and so environmentally friendly processes are used throughout DAC.
We also have the strategic technological partnership with Southwire, USA that enables us to offer quality products with good service, which further contributes to the edge we offer our customers.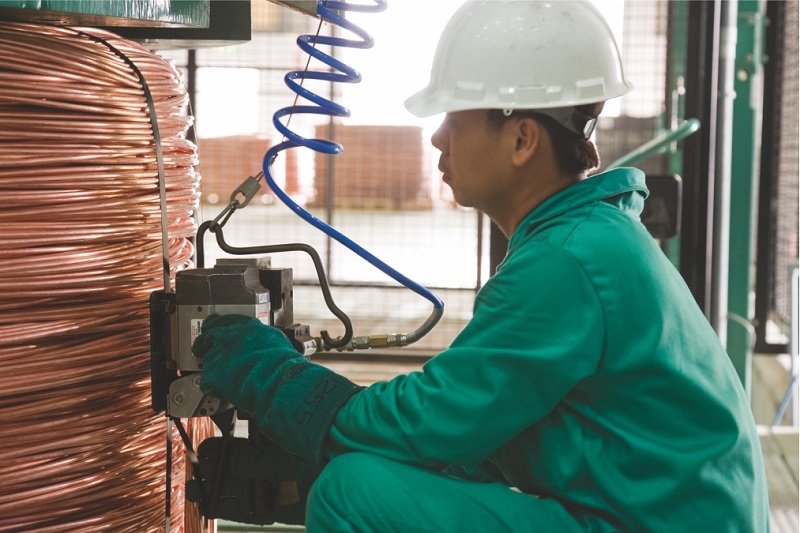 WCI: What kind of presence do you have in the Indian market?
MAA: India is a strong market, and one that we want to expand our metals business within. The increase in our production capacity is giving us the ability to serve more customers with better response time, offering them an integrated supply chain, high quality product coupled with smart financial instruments. All of these features have given us the advantage to expand further into India, as well as other markets. We are proud of the relationship we have with India's cable companies, and we leverage this year on year to strengthening our footprint in the market. There is considerable promise within this market, and we are keen to maximize our presence.
Moreover, we saw a gap in the higher-end of the market as Indian cable manufacturers increasingly become more quality conscious and have been offering 3rd party approved cables to export markets which require stringent quality to meet global standards. Another big advantage is that the copper rod offered through our CONTIROD technology offers the best-in-class solutions for the HV/EHV cable making which is required increasingly by our Indian customers.
Our premium copper and aluminium rod portfolio from DMB provide our customers with the level of confidence they need to compete globally.
WCI: What are your views on the competition from the Indian copper & aluminium rod manufacturers?
MAA: Anywhere you go in the world there will always be competition. Competition is healthy – we welcome it, as it encourages us to push ourselves into providing the best quality products and services to our customers. This commitment to continually pushing the boundaries of quality and innovation differentiates DMB from the other offerings in the market. It gives us the chance to showcase our ability to add value for our customers. Cable makers are very smart; they evaluate their metal suppliers, and qualify them on the basis of the best products and services supplied to them. In the current market, it is not about the price any more – cable makers are looking for the total package of quality and value-add in terms of timely and consistent supplies
WCI: What is your core strength?
MAA: DMB has a very strong foundation in Ducab Group, which is known internationally for its 40 year-long legacy of delivering exemplary quality and service. We are aligning our backward supply chain with the Group's strong manufacturing base. The Ducab Group's ethos is to take pride in our work, and to deliver work that makes us, and the UAE, proud. We seek to set the highest quality standards, utilize the expertise of a skilled workforce, and operate from technologically advanced facilities across the UAE. Through the dynamism of our strong capability to offer value-added products, we are able to give our customers an advantage. Naturally this is a priority for us, as so we are continually focused on maintaining a strong supply chain and offering smarter solutions.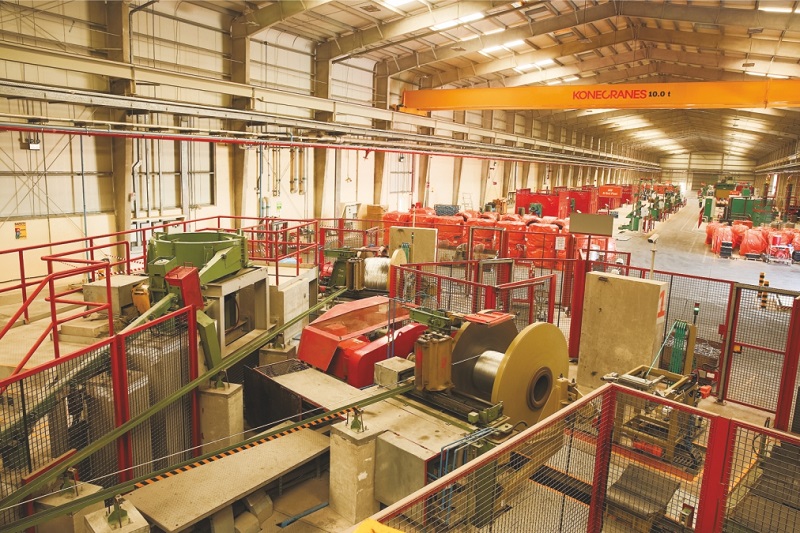 WCI: Are there any expansion plans at Ducab Metals business?
MAA: Like any other agile business, we are always on the lookout for the growth prospects. At present we are analyzing global market trends to make knowledge-empowered decisions for the future of our business. Both our copper and aluminium smelters are geared for further expansion as and when needed to service our global customer base.
WCI: Does Ducab Metals Business (DMB) have any plans to setup a plant in India?
MAA: India has always been one of our top markets to supply copper and now aluminium rods as raw material for the local cable industry, and other allied industries. We have good relations with India's cable makers, which we aim to grow further. We are constantly evaluating the market to determine what will be the best move for DMB, Ducab, and, of course, our customers.