"Our success lies in virtues like honesty, accountability, integrity and dignity. We honor the commitments made to our clients", Vinod Kapoor, Managing Director, Sarvasv Machinery & Equipments Private Limited starts with this thought while highlighting his company's journey. He further talks about their manufacturing capabilities and plans for expansion in an exclusive interview given to Wire & Cable India.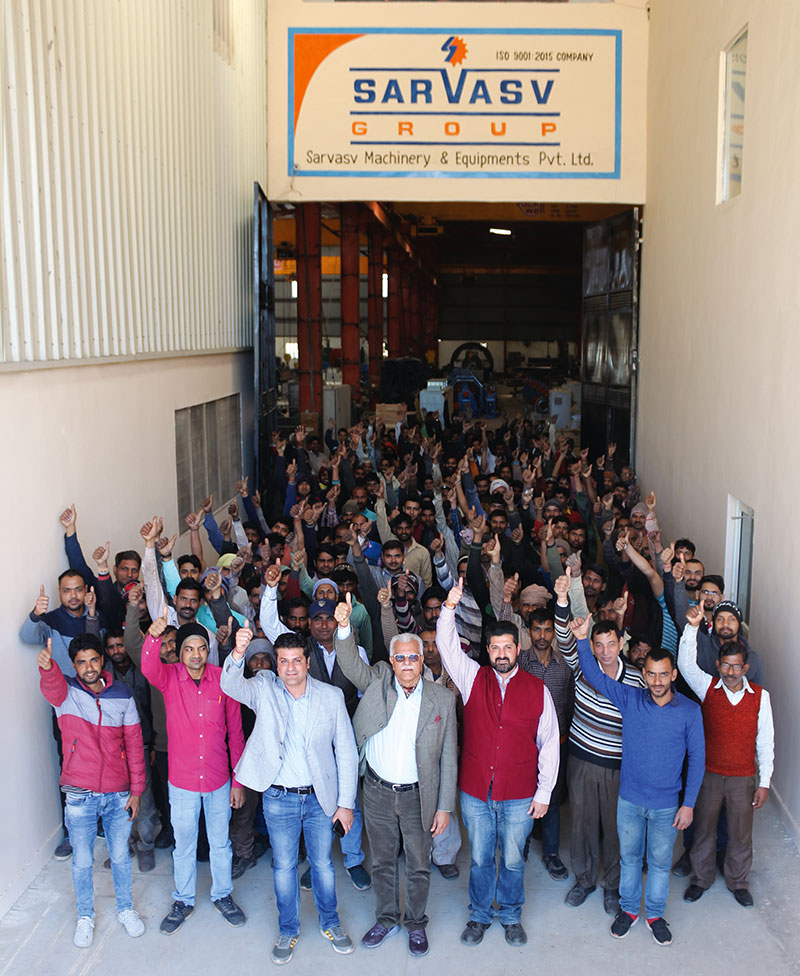 Here are a few excerpts from the interview.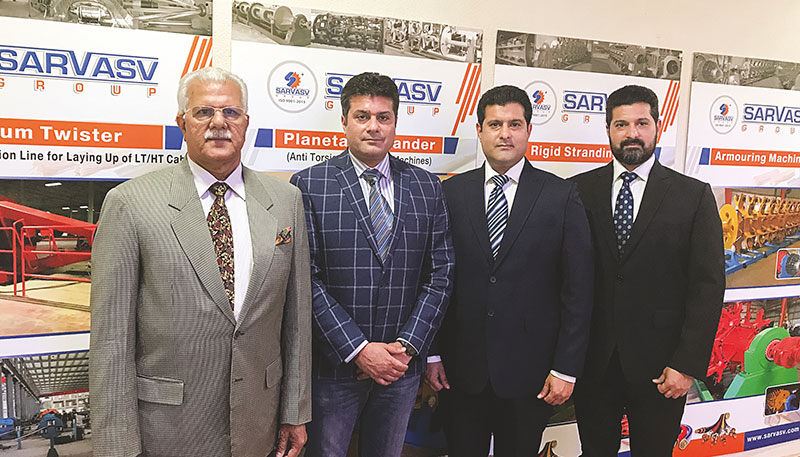 Wire & Cable India: How did Sarvasv get into the cable machinery business?
Vinod Kapoor: Although Sarvasv was founded in 1984, our journey started much earlier. It so happened that we accidentally met a Nigerian electrical contractor who wanted to set up a cable manufacturing plant in Nigeria. So, we invited him to India and visited various small-scale cable manufacturing units in India with him. He placed orders with us for machines to start domestic cable manufacturing in Lagos. Soon, our Nigerian client gladly decided to go for bigger machines owing to the profit margin in the business. This is how Sarvasv's business journey began. The company's operations and experience soon began to grow; and that was when we decided to start exploring different global markets.
Since we were not into manufacturing, we did not consider the idea of conducting business on the domestic market. But promoting exports was not easy during the 1980s. There were too many regulations on exports, and the major challenge was convincing the overseas clients to purchase Indian machines. Luckily, we were able to create a good clientele in Bangladesh who are now among the biggest manufacturers in their country. We gradually expanded our market base and started procuring machinery from prominent cable machinery manufacturers based in India.
Sarvasv now exports its products to around 18 countries – Australia, Botswana, Bangladesh, Cameroon, Ghana, Iran, Kenya, Macedonia, Nepal, Nigeria, Pakistan, South Africa, Serbia Syria, Saudi Arabia, Tanzania and UAE. Sarvasv has also undertaken a number of turnkey basis projects in different countries, which are operating very successfully.
WCI: Could you tell us a little about your product portfolio?
Vinod Kapoor: We mainly focus on rotating machines. Our product portfolio includes equipment like Skip Stranding Machine, Skip Laying Machine, Rigid Stranding Line, Armoring Machine, Drum Twister, Core Laying Up Machine, Tubular Stranding Machine, Double Twist Buncher, Planetary Strander, Extrusion Line, Dual Auto Spooler And Takeup – Payoff.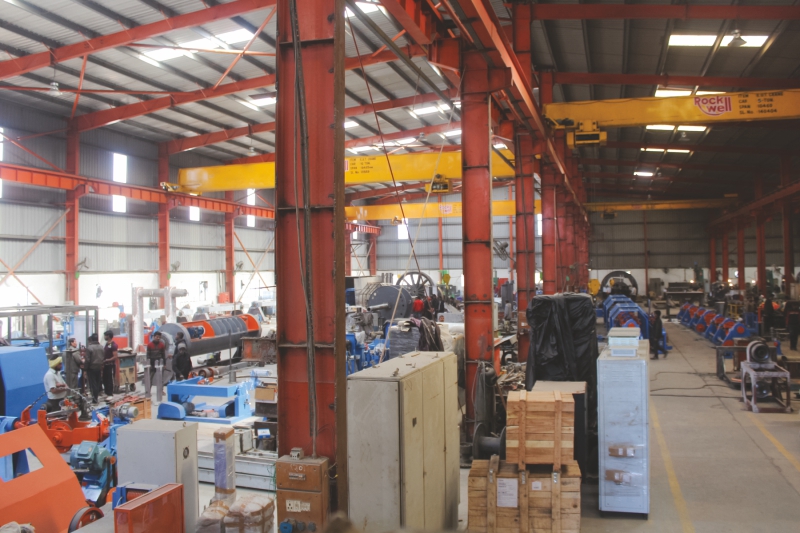 WCI: Could you tell us about your infrastructure, workforce and manufacturing capabilities?
Varun Kapoor: Our production unit is located at Bhiwadi, Rajasthan. The total area of our factory is spread over 12,000 sq m with covered area of 7,000 sq m. The remaining area has been set aside for future expansion.
As a group, we have a workforce of around 225 people. Our design team consists of seven employees. They are responsible for drafting and 3-D modeling. A team of three to four engineers conducts quality checks and trial runs of the machines before they are delivered to the clients. We have six supervisors who have been allocated different manufacturing divisions; they have around 170 people working under them. In addition, there is a dedicated team of six sales and service engineers who are responsible for working at the clients' sites.
Sarvasv has a state-of-the-art facility to produce the components that are used in its machines in-house. We have an excellent mix of Indian and European machines to ensure high productivity and increased accuracy. We have five big boring machines, a 3-axis plano milling machine, three bed milling machines, conventional lathe machines, a shaper machine and a few more machines. We also have CNC plasma and gas cutting machines and two CNC turning centers. We have been expanding and upgrading to CNC-based milling and 3-axis plano milling machines. The conventional machines are more European, and our CNC machines comply with a mix of Indian and European standards.
The first stage of any machine manufacturing process is designing. Sarvasv's strong design team is equipped with the latest software, 3-D modeling, synchronization, and so on. Our design team is responsible for creating blueprints for our machines.
Then comes the production process, which starts with the procurement and shaping of raw materials. We use CNC plasma cutting machines to make sure that no manual workforce is required. The next stage is MIG and carbon welding. On the machining part, which is the most important process in the mother machinery, we use a mix of CNC and conventional machines. The mother machinery needs high accuracy and efficiency. We have introduced a lot of automation to the process.
Then comes the assembling part of the operation, which again is a critical job; and to do this job, we use specialized tools. Another important part of our operations is our skilled workforce. We have been giving our workforce regular training to improve its efficiency. Our workforce includes workers with 15 to 20 years of experience. They are simply repositories of valuable industry knowledge. The team comprises professionals from different segments with a full understanding of cables and machinery. Our operations are more process-based than person-based.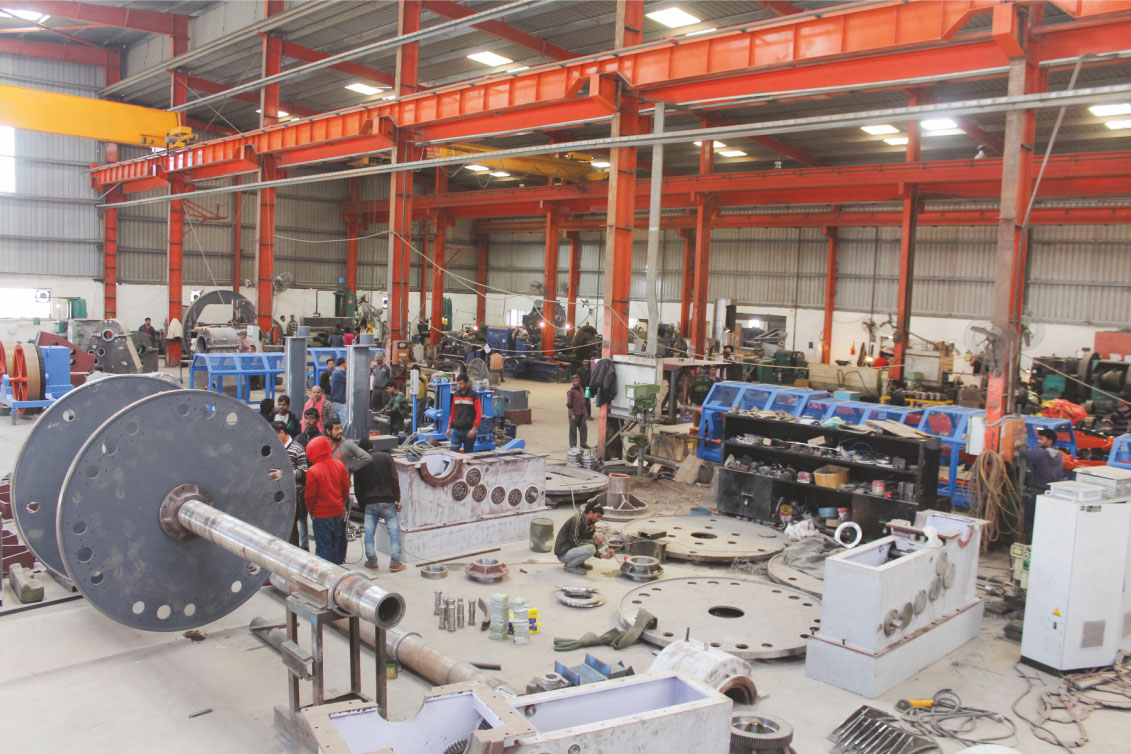 WCI: Could you elaborate on the strengths and technical capabilities of your machines?
Varun Kapoor: We keep upgrading our machine technologies. Our machines fully comply with the industry standards – factors such as efficiency, speed, power consumption, performance, minimum breakdown time, etc., are taken into account. It should be noted that our business is not just about selling machines: We attach a lot of importance to after sales services as well. We have a team of engineers whose only job is to take care of the erection and commissioning of the machines and attend to service calls.
As far as technical capabilities are concerned, we are one of the few manufactures in the world who offer Skip Stranding Machine at over 1000 RPM. This machine is capable of stranding Steel, Copper and Aluminum. We have also manufactured Armoring machines up to 84/96 wires.
WCI: Could you tell us about the automation your company has done in the manufacturing process?
Varun Kapoor: Automation enables a company to raise the efficiency level of a machine. It raises the ROI on the machine and pulls down power consumption and workforce requirement. Over the last four to five years, we have invested heavily in automation. As a result, we now have PLC-controlled machines. A PLC-controlled machine has features and functions that enable operators and the management to get data from the machine for a thorough analysis.
WCI: Have you been able to implement IoT and Industry 4.0 in your company?
Varun Kapoor: We are focusing on implementing IoT and Industry 4.0 in our company to improve the efficiency of our machines, adding new features for our clients. The data in the machines is seamless and can be taken to the cloud for further analysis thereby helping our clients understand the intricacies of a particular machine in real time. These solutions will enable us to capture the data and use it to our advantage. One of advantages of implementing these solutions is that the data can now be used by different stakeholders of the factory. To procure specific solutions for wire and cable rotating machines, we have contacted vendors like Siemens and ABB.
You may find this interesting – In one of our pilot projects, we did not send our commissioning engineer to the client's site, outside India. After completing the trial, we delivered the machine to the client, who installed it as per the drawing. And we executed the commissioning remotely from our site! We can now keep a tab on the performance of the entire machine online.
In addition, we are in the process of adopting ERP systems – similar to SAP – specifically at the production level. We are working on it and implementing automation step by step in our manufacturing process.
WCI: What is your plan for expanding Sarvasv's manufacturing capabilities and product range?
Sumit Kapoor: We intend to develop bigger machines, such as double twist buncher up to 2 meters – something that has not been done in India before. Our team is working on the technological and design parts of it. We intend to collaborate with some companies to get on with this task. Also, we have developed drum twisters up to 2.8 meters and intend to develop twisters up to 3.6 meters as well. We are also planning to invest in infrastructure, shed space, CNC machines, automation, skill training and acquisition of more skilled professionals.
WCI: Could you tell us a little bit more about your human resource practices?
Amit Kapoor: We try to ensure that our employees are provided with adequate training and a conducive working environment. We give new recruits adequate technical training through our induction programs. During the induction, we tell the recruits about our product line, business operations and manufacturing processes. In addition, we conduct various extracurricular activities for our employees. We have a dedicated Labor welfare officer to take care of our employees. We don't mind investing on our workers.