UPDATE: In lieu of Coronavirus outbreak across the globe, wire Düsseldorf 2020 has been postponed. According to the reports, the event will now take place from 7 to 11 December, 2020 at Düsseldorf Fairgrounds.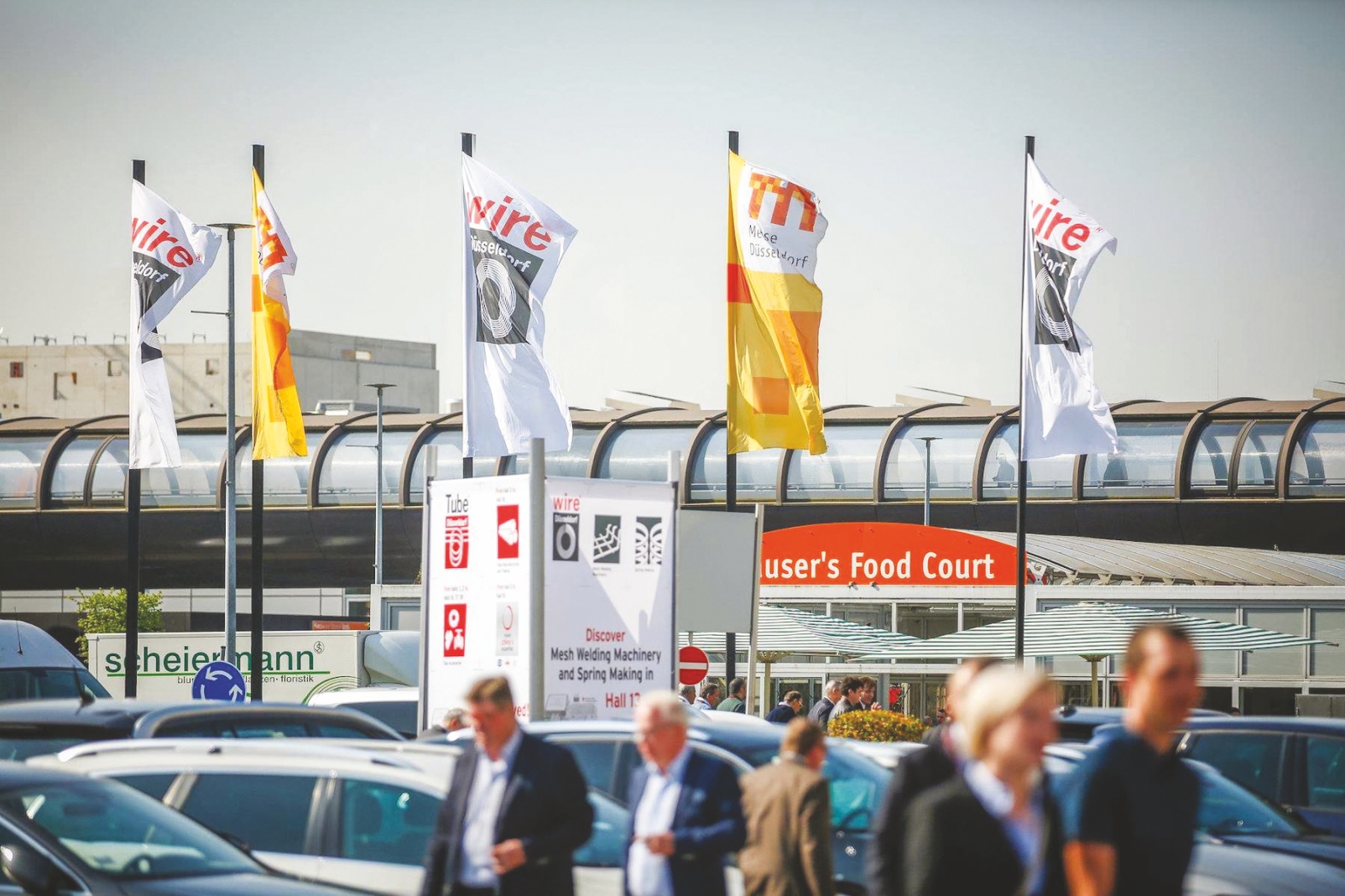 World's leading and the most influential trade show – wire Düsseldorf 2020 – will open its doors to an expectant audience witnessing and experiencing best of the wire and cable industry, learn new technologies, meet leading industry experts know about the latest trends in an industry which plays a pivotal role worldwide.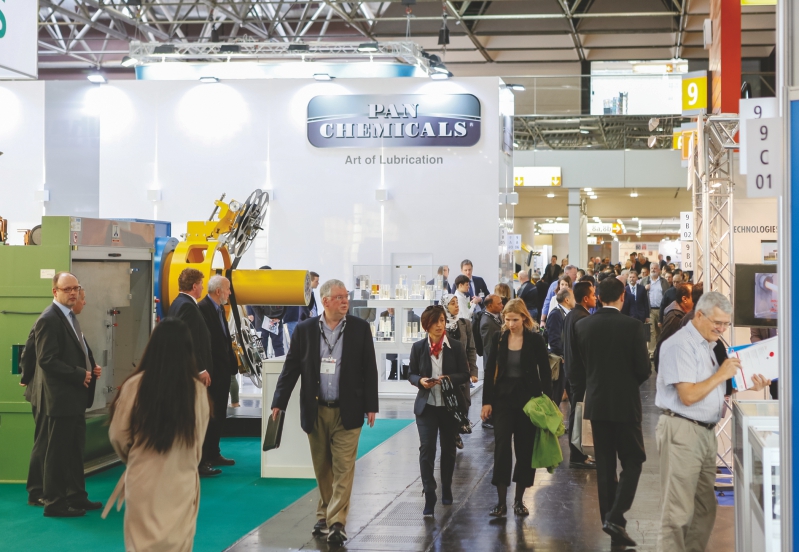 Starting from March 30, 2020 to April 3, 2020, wire Düsseldorf will provide the ideal opportunity for suppliers and buyers from all sectors of the industry to meet, exchange views and learn of the latest technology in an ever-changing industry. More than 1,400 exhibitors and 42,000 trade visitors from 80 countries will descend on Germany's seventh largest city for the biennial staging of wire.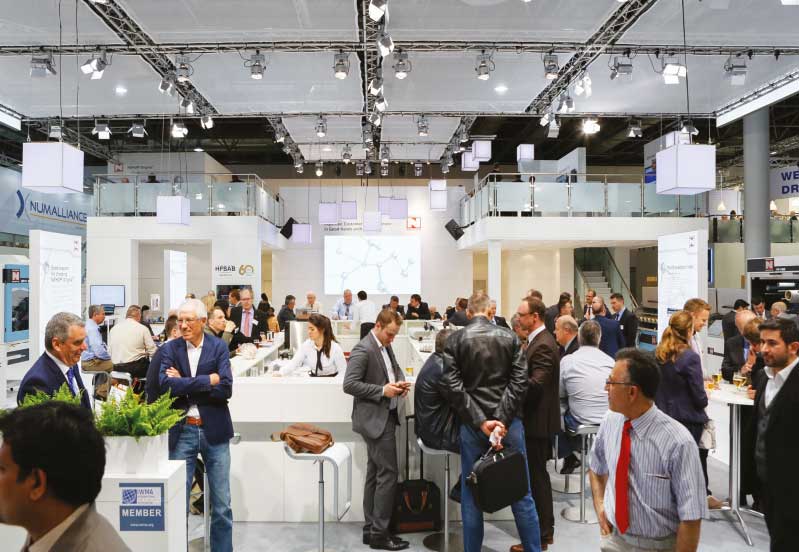 For the first time ever, the event will have a large-scale ecoMetals campaign running for the entire duration of wire 2020. Exhibitors who are particularly committed to the areas of energy saving production, material and resource efficiency, climate compatible use of renewable energies, or optimized energy controlling, can join in the campaign. Their stands will be highlighted specifically using a label and corresponding sticker.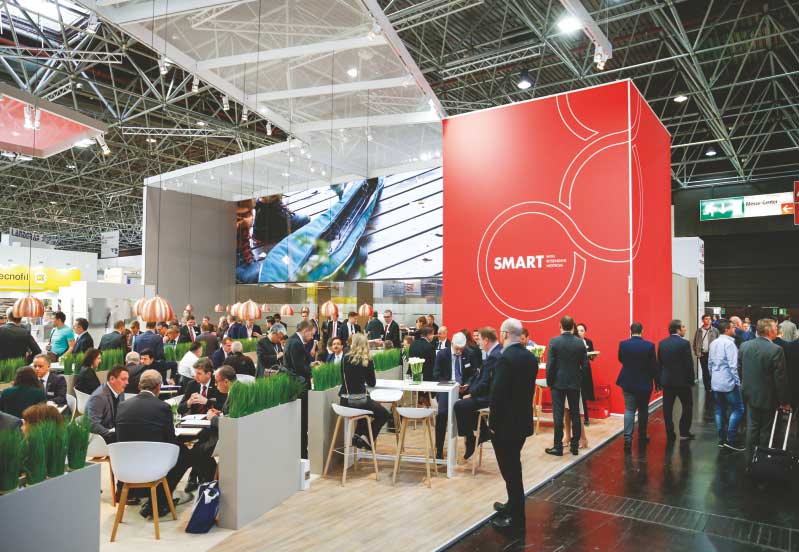 wire 2020 will cover a comprehensive spectrum of themes ranging from machinery and equipment for wire manufacturing, wire processing and finishing, spring and fastener technologies and their finished products, auxiliary materials and process technology tools through to glass fiber. Furthermore, the latest developments in test engineering and specialist areas will be on display. Exhibitors will provide information on trends in measuring and control technology. Additionally, materials, special wires and cables will be in focus.
CERSA-MCI to Showcase Measurement and Control Instruments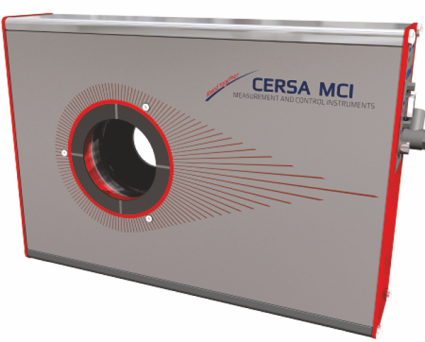 French-based CERSA-MCI is a world-leading manufacturer of measuring devices for fine wires, cables and optical fiber industries.
Since 1981 CERSA-MCI provides advanced technologies to help customers enhancing their production quality. Our product range covers on-line and off-line applications for non-contact measurement. Speed measurements and high accuracy are DNA of our devices.
CERSA will be present at Wire Dusseldorf 2020 to show its measuring devices and specifically the latest device for surface analysis. Focused on high speed line measurement, SQM-F (new patent technology) catches surface defects and displays their shape on screen. Visitors will have the opportunity to attend the device presentation operating on several sample wires. Today available for round product from 20µm to 2000µm. A complementary solution to its current offer to improve quality inspection.
Among other devices exhibited at the show, our well-known LDS device (Ø from 5µm to 2000µm). Developed for more than 20 years ago for laboratory applications and continuously improved, it is still the best solution on the market for tiny wire measurements. Fitted with WSR accessory (measures over 360°) and associated with CIM software, it becomes a complete solution.
Other highlighted devices for quality control will be present: our LPS-3-H to monitor diameter and detect lumps and neck downs in a single product for larger wire and cable diameters (Ø from 0.3mm to 5mm). With an acquisition speed of 20kHz, it far exceeds the devices available on the market.
Other CERSA-MCI products include our complete range of devices dedicated to optical fiber measurement. A complete solution to ensure high quality certification during drawing process. Now available with multi industry standard communications. More than 500 high speed lines are drawing with CERSA-MCI instruments worldwide.
With numerous local representatives worldwide and a subsidiary in China, CERSA-MCI provides our customers with exclusive solutions, superior reliability devices and quality services.
Hall 10, Stand C38
Turkey – Based Gurfil is Geared Up to Showcase at wire 2020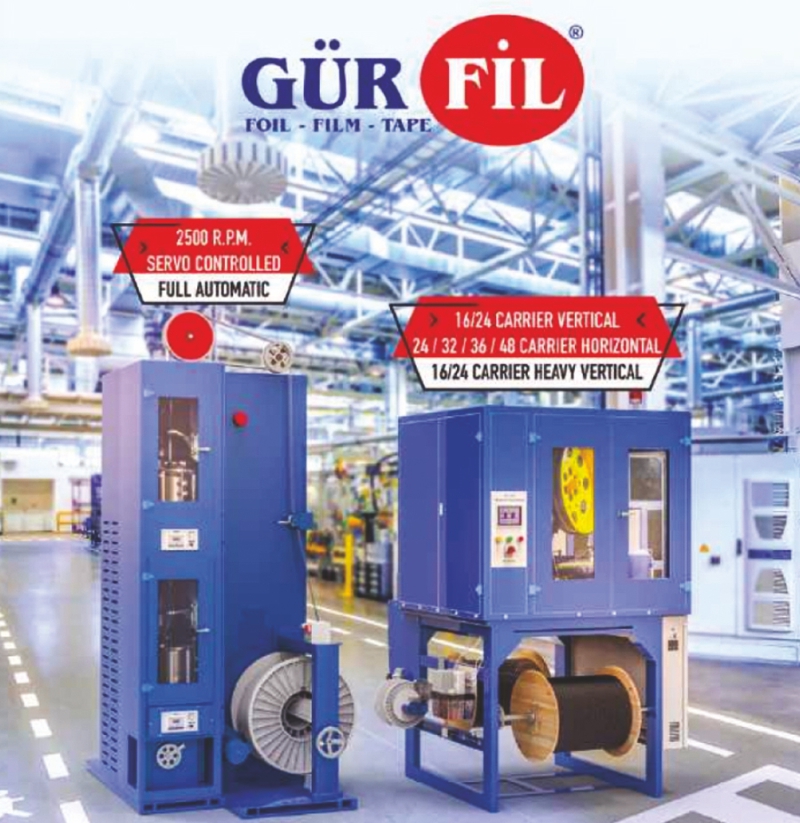 With 38 years of experience in creating cost-effective materials, covered by a solid quality guarantee and outstanding customer service, Gurfil keeps a leading position on the global cable market among the suppliers.
The Gurfil company is proud to serve its customers throughout the world with the Foil-Film-Tape products together with machinery, including on-site support and after-sales technical service. The Turkey-based company has expanded its product range into three main groups with more than 100 products. The Foil-Film-Tape segment includes ALU/PET, ALU/Copoly, CU/PET laminates, Polyester film (Mylar, PET film), Mica tape, PP Identification tape, Polyester non-woven tape, Copper foil, Fiberglass tape, PP foam tape, Kraft paper, Crepe paper, Semi-conductive tape, Water blocking tape, Fiberglass yarn, Ripcord yarn, Water blocking soft Yarn etc.
In the wire segment, it offers Aluminum Alloy Wire (0.12 mm, 0.16 mm), CCA and CCS, Skin-Foam-Skin 3 Layer Physical Foamed Conductors. The machinery segment includes High Speed Vertical Braiding Machines (16 and 24 carrier), High Speed Horizontal Braiding Machine (24, 32, 36 and 48 carrier), High Speed Mica Taping Machine (1,2,3 carrier, Pad and Spool head options), Winder lines and Pay-Off and Take-Up. The company also offers the following machines with commissioning, after sales service and all the spare parts from its warehouse with professional service personnel 7 days a week, 24 hours a day.
The team from Gurfil will be interacting with the visitors at wire 2020 and talk about new developments.
Hall 9, Stand C39
SIKORA to Exhibit Innovative Measuring and Control Systems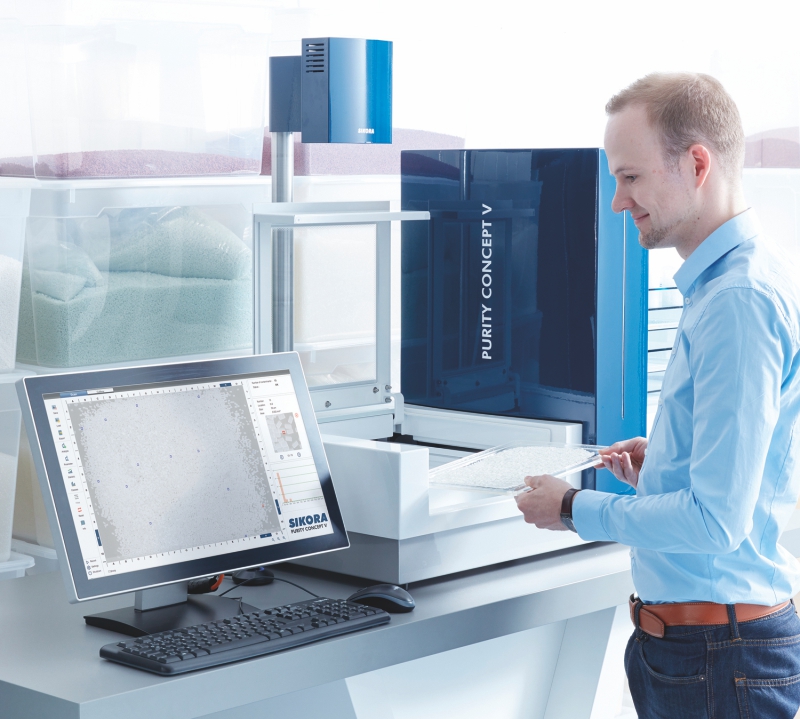 At wire 2020 in Düsseldorf, from March 30 to April 3, 2020, SIKORA will present a broad portfolio of future-oriented measuring and control systems for an efficient and sustainable quality control for the wire and cable, optical fiber and plastics industries.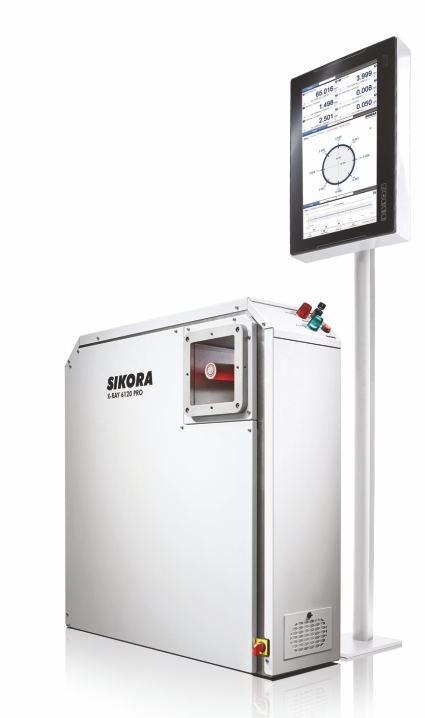 Numerous intelligent technologies, for example, for online measurement of wall thickness, eccentricity and the diameter of cables, confirm SIKORA's claim to develop and provide innovative and sustainable measuring solutions for the global cable market. "Quality and sustainability are core elements of our business strategy and decisive for the business success of our customers," explains Harry Prunk, member of the executive board of SIKORA AG. "For almost five decades, our measuring systems have contributed to quality control and a simultaneous reduction of plastic material during cable production. This saves costs and automatically preserves resources," Prunk further said.
At wire, visitors can find out more about the performance of the measuring devices during extensive product demonstrations. One highlight is the X-ray measuring system X-RAY 6000 PRO that is used for the measurement of wall thickness, eccentricity, the diameter and ovality of cables with up to three different material layers, for example in insulating and jacketing lines. As a pioneer in X-ray measuring technology for cable extrusion, SIKORA has been setting trends for 30 years. The combination of the X-RAY 6000 PRO with the processor system ECOCONTROL 6000 allows for an automatic control of the wall thickness. By reducing the wall thickness by, for instance, 5%, not only raw material consumption is reduced, but there are also plastic material savings in the six-figure range achieved.
The quality of a cable starts with the pureness of the plastic pellets. Thus, SIKORA also offers online and offline inspection, sorting and analysis systems for plastic pellets. Visitors can bring their plastic pellets, which will be inspected and analyzed by the laboratory testing device PURITY CONCEPT V live on site. By using inspection and sorting systems, contamination can be excluded, breakdowns eliminated and material costs saved. Besides economic advantages, the environment can be preserved at the same time due to less waste.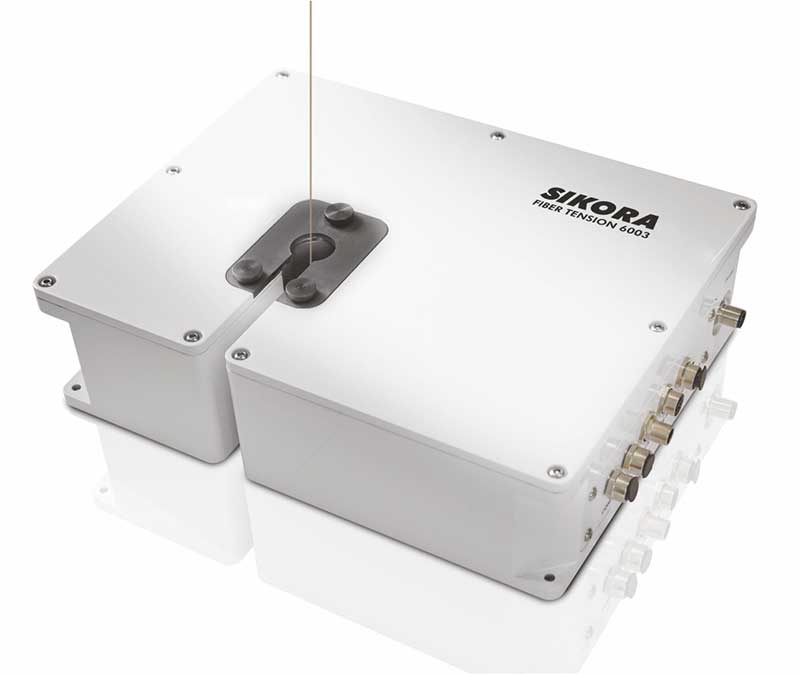 With the premiere of the FIBER TENSION 6003, SIKORA widens its product family for quality control of optical fibers. The gauge head offers an extremely fast, reliable and precise tension measurement and control. Due to the high measuring rate of up to 10 kHz and the application of the birefringence principle, the stand-alone gauge head is particularly attractive for manufacturers of high-end solutions. The FIBER TENSION 6003 is predestined for optical fibers that are further processed into premium optical fiber cables. The FIBER TENSION 6003 can be used for hot as well as cold measurement of the bare fiber.
Turning ideas into innovations and product developments that achieve the highest quality, sustainability and cost effectiveness in the wire and cable as well as plastic industry is SIKORA's claim. The company emphasizes this at wire with the "Solution Corner". Customers are invited to personally discuss with SIKORA experts their ideas, visions and technical requirements on the systems for quality control for the future of measuring technology in a creative atmosphere. SIKORA's presence at the wire 2020 promises pure quality, innovation and sustainability.
Hall 9, Stand A41
PWM to Presents New Version of ST40 Strip Welder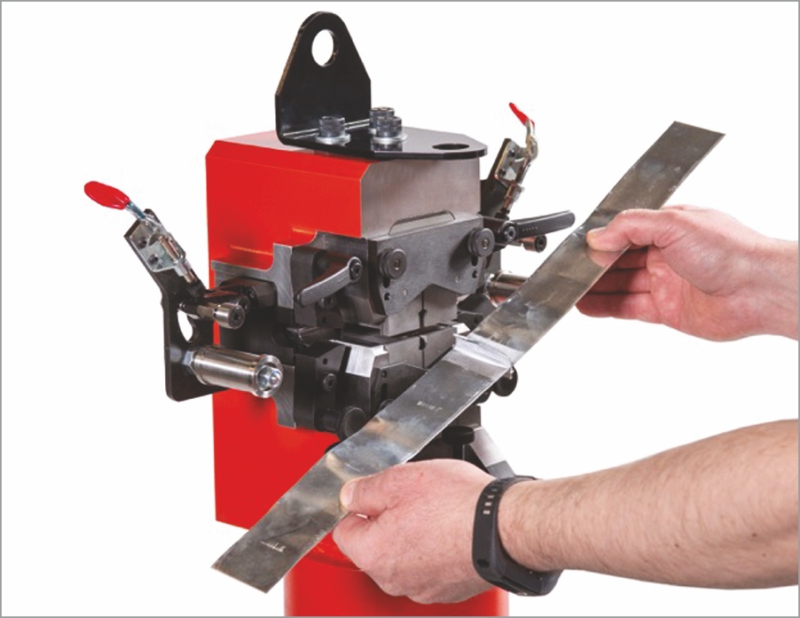 PWM, leading manufacturer of cold pressure welding machines and dies, will present a new version of its ST40 strip welder at wire 2020. The company will also exhibit a comprehensive range of manual and powered cold welders, including its largest machine model, the P1500, for rod up to 30mm.
The re-designed ST40now has a welding head that can be positioned either vertically or horizontally on the trolley, to suit a wide variety of applications and production set-ups. The air/hydraulic-powered machine, specifically designed for strip, can weld material up to a maximum width of 45mm and a minimum thickness of 0.2mm, depending on material properties. Low maintenance, fast and straightforward to operate, the ST40 can be moved easily to the work area, saving effort and reducing downtime.
The P1500 offers wire and cable manufacturers a cost-effective way to weld large rod sections. Extremely energy-efficient, clean, quiet and user-friendly, the P1500 uses a combination of electro/hydraulic power to produce reliable permanent welds stronger than the parent material, helping manufacturers reduce operating costs and minimize waste.
The full PWM range includes small, lightweight hand-held manual machines for fine wire up to 1.20mm; manual and powered models that can be used on a workbench or supplied with a trolley for wire 0.30mm to 6.50mm; and large, freestanding rod welders for material up to 30mm.
Hall 9, Stand B41
Step Into Maillefer's Smart Circle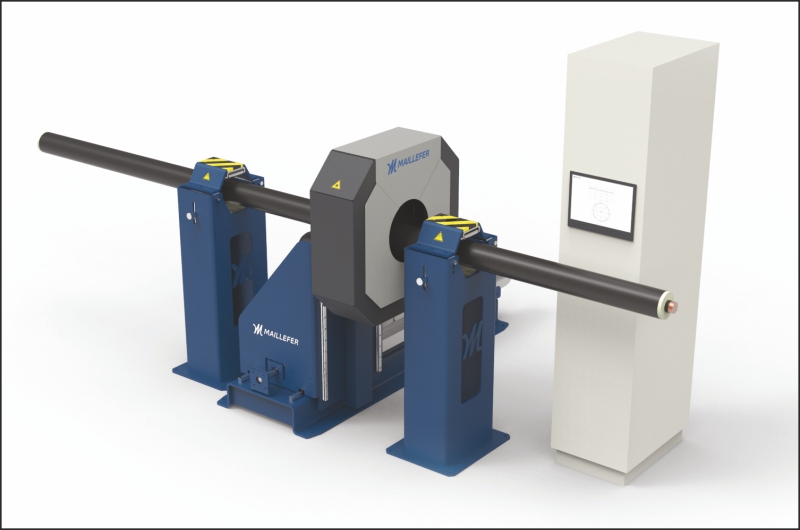 Maillefer's multinational team will be joined by colleagues from Davis-Standard, as well as agents and representatives from around the world.
Maillefer will be exhibiting at the most important industry event happening in Düsseldorf, Germany, from March 30 to April 3, 2020 – wire 2020. We are keeping with the biennial tradition of inviting our customers and visitors to our stand. The visitors will be greeted with innovation, exciting technology, smart solutions and, most importantly, a competent and welcoming face. Discover how just another two years' worth of progress and developments are changing our industry.
A showcase of products will surround the Smart Circle, which is at the heart of the Maillefer stand. Leading technologies are integrated into our lines and components. Get to experience Smart Buffering, Roundness Optimization, Defect Detection, Preventive Maintenance, Sim Factory, NCC Curing Calculation and more within the Smart Circle. Artificial intelligence with its neural networks and predictive models captured from real industry environments, are thrusting production performance and product quality forward while ensuring that you stay well in control of the demanding extrusion process.
Two complete lines will be visible on our stand – a fiber optic secondary coating line and an imposing high-voltage CCV line. Curiously, they both fit on just a few square meters! Thanks to virtual reality and some powerful rendering we are able to take visitors on an exploratory tour that reveals the winning designs and inner workings of the two lines.
Maillefer Smart Monitoring will be at work during the show, taking a variety of data from the stand, then crunching, compiling, correlating, and consolidating it into an informative display of the Smart Factory. Its remarkable flexibility makes it a decisive tool for successful factory operation that adapts easily and evolves rapidly to individual needs.
Exemplary production sites around the globe are pushing the limits of wire & cable manufacturing. We are proudly listing more than a dozen of them as industry references. Learn about each of their successes and how Maillefer gets involved with practical solutions, know-how and services.
For those who need to get their hands around real steel components, we will have lots of them on the stand. The exhibits includes topography scanning of energy cable surfaces, new dual take-up for telecom wire, a choice of crossheads and extruders for low-voltage and fiber optic cables, a tape folding system, and more.
Much has happened over the past couple years. Sustainability has taken a strong hold on our product designs and caused us to look closer at how we operate as a leading provider in the industry. Here too, we are excited to highlight the advantages our solutions provide in answering customer concerns regarding sustainability. Longer lengths, less scrap, optimum material consumption and tight tolerances, longer run times, equipment durability and extended lifecycles through services and upgrades are immediate answers that Maillefer provides to today's customers.
Hall 10, Stand C22
Enamel-Insulated Rectangular Wire for Electric Mobility
FUHR Rolling Mills will exhibit its products at wire Dusseldorf 2020.
Insulated copper wires are used in windings for electric motors, generators and transformers. The automotive industry's entry into electric mobility has created new challenges for manufacturers of enameled wire.
In small/medium transformers, usually round wires are used. However, in large transformers (e.g. in power stations), enamel-insulated rectangular wires have been preferred since decades, because they significantly improve power density and efficiency.

The enamel-insulation rectangular wire is very thin with a layer thickness of 50 to 150 µm. The lacquer is applied in 10 to 20 layers, i.e. the individual layer might be just 5µm. Whilst the bare wire passes a lacquer bath and a calibration nozzle, spare lacquer is stripped off. Repeated passaging of a hot-air oven burns in the layer.
Due to the small layer thickness, the first calibration nozzle is only a few micrometers larger than the bare wire. If the wire does not have the correct dimensions, enamel coating might be either too thin or too thick and insulation faults occur, which then lead to failure of the winding during operation.
The production of high-precision enamelable rectangular copper wires is much more difficult than the production of round wire. If drawing dies are used, a significantly worse – because asymmetrical – lubricating film of the cooling fluid is formed compared to drawing round wires. At speeds above 60 m/min, the lubricant film begins to crack in the area of the edge radii. A failure of the drawing die is the consequence. When drawing round wires, much higher speeds of up to 3000 m/min are achieved due to the more beneficial lubrication conditions.
In addition to this speed restriction, another reason not to use profile drawing dies is the low degree of standardization in transformer construction. Nearly every project requires different wire dimensions, so that short-term procurement or stockpiling is a considerable logistical problem.
Furthermore, the speed of enameling lines for rectangular wires is significantly lower with maximum 25 m/min than that of round wire lines. Here, asymmetry is the main reason making uniform enameling difficult at higher speeds, too.
In order to achieve higher production speeds and a high degree of flexibility, rectangular copper wires for transformer construction are usually not produced in line with enameling lines, but are rolled, coiled and insulated in high-performance rolling mills in multi-core enameling lines. For this application, FUHR has been developing and selling rolling mills for many years, which meet the requirements of the transformer industry for precision, flexibility and productivity. These machines have been continuously optimized. Typical production speeds today range from 200 to 800 m/min, depending on the producible cross section. One rolling line supplies approx. 8 to 15 painting lines.
For a rolling mill, there are five rolling steps: two high mills and two round-rolling mills are responsible for the pre-profiling. The final calibration is carried out in FUHR's WST-type, universal profile rolling mill.
Optimized production for electric mobility
The automotive industry relies on enamel-insulated rectangular wires and requires manufacturers to prove that no wire damage occurs before enameling. Even when using the best winding and unwinding systems, it cannot be guaranteed that the bare wire will be free of damage during offline production. This results in the task of inline production. However, a rolling line is not getting cheaper just because it is slower. Following that, the concept of a 5-stand rolling mill cannot be retained for inline profiling.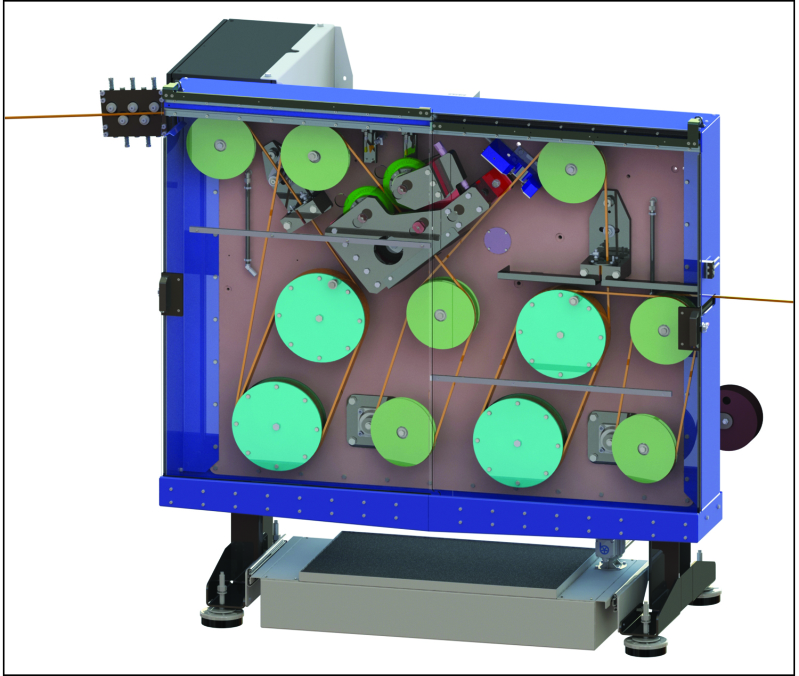 Other than in transformer construction, standardization in the automotive industry is exceedingly high. Typical plants manufacture the same product for months or years. Therefore, the use of profile drawing dies in this area is possible in a sensible way, even if technical developments should increase the possible lacquer speeds to up to 60 m/min in the future.
With the IPU320, FUHR has developed an economical inline profiling system with which the manufacturers of enameled wire can meet the high requirements of the automotive industry for quality and price. The IPU320 combines rolling and profile drawing processes, whereby large width to thickness ratios can also be achieved by driven rollers.
Besides a low price, one of the most important requirements during development was uninterrupted operation for months.
The IPU320 is equipped with a closed control system, which does not require an electrical interface to the paint spray line. The required space is kept at a minimal size with 2 meters. Therefore, retrofitting in existing paint spray lines usually is possible without having to adapt the existing system.
FUHR will exhibit an IPU320 and present the production of rectangular copper wires "live" at Wire 2020.
Machine Dimensions (WxHxD): 2.00 m x 2.00 m x 1.40 m
Weight: 2.500.00 Kg approximately
Production Speed: 2.00 m/min to 60.00 m/min
Inlet Wire Diameter: 0.50 mm to 5.00 mm
Cross Sectional Area of Finished Wire: 0.50 mm² to 10.00 mm²
Width to Thickness Ratio Finished Wire: 1:1 to 8:1
Hall 11, Stand A50
Supermac Industries to Showcase Its High-End Extrusion Systems and Process Technology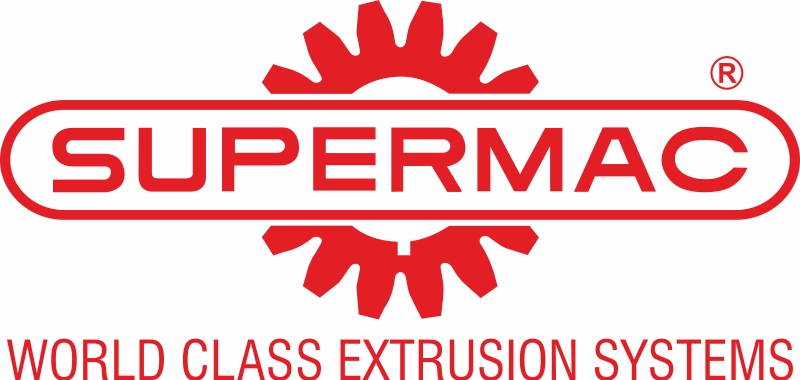 Supermac Industries was established in the year 1974. With over 4 decades of experience in the industry, the company has emerged as a global leader in the manufacturing of high end extrusion systems and process technology for the wire and cable in power and telecom sector and related industries.
The ISO 9001 and CE-certified company specializes in offering customized and tailor-made solutions to fulfil the specific needs of a variety of customers across the globe. With a highly skilled design team, the best of manufacturing and a highly talented commissioning team and trained experts in cable processes and technology, Supermac makes solution-based offerings. Its current portfolio includes design, manufacturing, commissioning, process expertise and robust online and offline customer service to bring in the best extrusion machines for you.
The company has one unit in Delhi and two units in Manesar, Haryana. The company, under its expansion program, is adding one more unit near Delhi and the same shall be commissioned by April 2020. The state-of-the-art facilities are equipped with international and indigenous machinery to carry out the process of manufacturing as per the customer's requirements. Supermac has all its products approved for CE Mark, enabling it to export to the market in Europe.
"Supermac has supply reference in several countries and has an ever-increasing presence on global markets. Recently, it has supplied world-class fully automated and with the best of the process driven software high speed insulation lines to Malaysia and the Philippines. The lines exceed customer satisfaction. Supermac's portfolio has expanded as far as to the North and South America Region, and the company has bagged orders from the US market as well," says Vivek Kohli, Director, Supermac Industries.
Supermac has European strategic technology and market partners from German companies – M/S Scholz to cover CCV Lines and M/S Rubicon to cover Rubber extrusion Lines on Indian, African and Far East markets. With the two European partners, Supermac's is focusing on expanding its CCV line.
Supermac offers high speed insulation line and sheathing line for the house wiring and control cables and medical equipment sector, triple extrusion line for SIOPLAS (XLPE) cables and high output and best-in-class insulation line and sheathing line for power cables. Supermac also offers a variety of extruders, crossheads for single, dual and triple layer, haul-off caterpillar, capstan and take-up and pay-off of all types and sizes and as per requirement above 4.5 meters and 40 MT as well.
At wire 2020, it will showcase high production, high speed 120mm extruder for energy cables and LV cables. Customers can have extensive discussions on extrusion lines with the technical and marketing teams at Supermac's booth during the event.
Hall 11, Stand G05
Meet Spheroidize Annealing Expert RAD-CON in Düsseldorf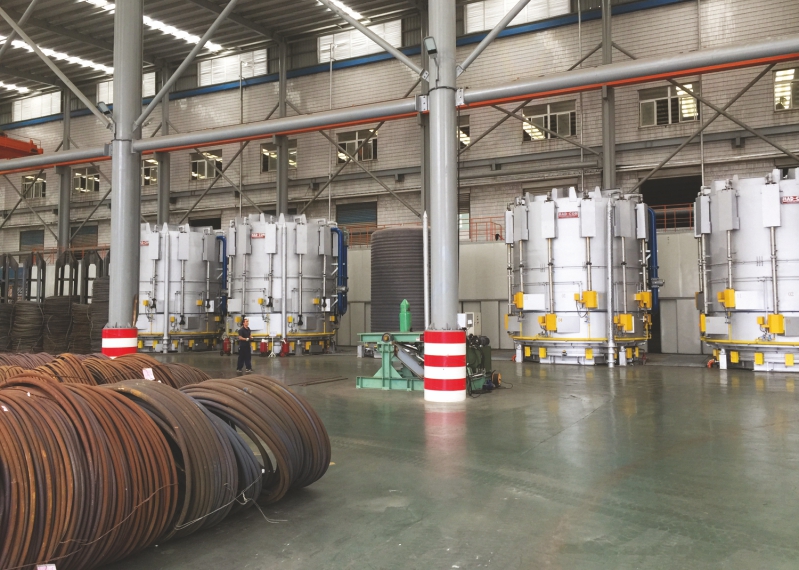 RAD-CON will be showcasing CHQ – furnace for producing cold-heading quality wire and Anneal – furnace for annealing of drawn wires in batch.
RAD-CON is a world leader in the design and manufacture of Bell-Type Furnaces for spheroidize annealing of wire and wire rod for the production of cold-heading quality wires (CHQ)..
RAD-CON specializes in one type of furnace bell-type, one type of process annealing, and has very specific knowledge in spheroidizing of alloy steel hot-rolled wire rod and drawn wires, resulting in a clean surface that is free of decarburization. RAD-CON is headquartered in USA and operating globally, with more than half of the turnover outside the USA over the last ten years.
RAD-CON offers the most advanced system available worldwide for annealing wire and wire rod, medium-carbon and alloy steels, to cold-heading quality (CHQ) specifications. The H2SHC™ system provides the highest convection of any system to produce uniform mechanical properties necessary for the manufacture of high quality fasteners. RAD-CON's proportional-pulse control system design produces a stable thermal cycle that is a key to achieving 90%-100% spheroidization—which leads greater die life and better flow during the cold forming process. RAD-CON uses a 100% hydrogen protective atmosphere along with patented AC/APEx™ control system to ensure surface quality free of decarburization— another important element in the production of CHQ wires.
Hall 9, Stand D06-03
Padanaplast to Showcase Advanced HFFR Compounds for Electric Power Train Cabling
The Italy-based company has been offering HFFR compounds for cable sheathing, wire insulation, pipe and fitting applications since 1982.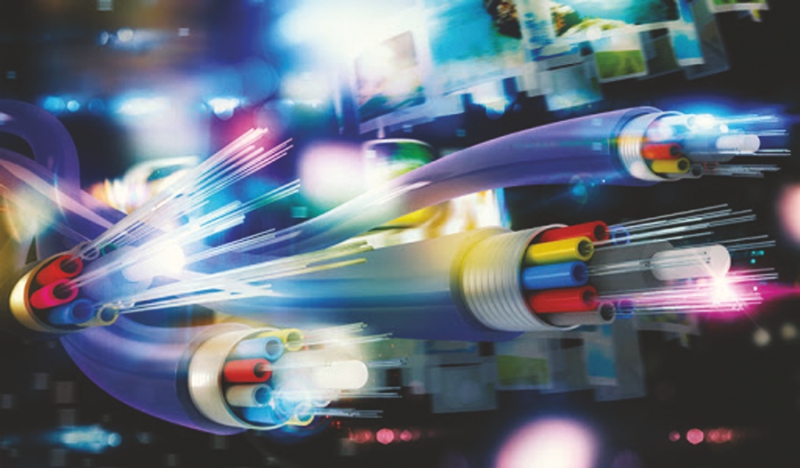 Padanaplast specializes in crosslinkable polyolefin (XLPO-HFFR) compounds for wires and cables and will showcase a range of products developed to meet the stringent needs of electric mobility in the automotive industry at wire 2020. These include a new experimental grade – Cogegum® GFR 1709-27 – specifically developed for ultra-flexible T4 battery cables for next generation electric vehicle power trains.
Padanaplast will also display Cogegum® GFR 1401-76 and GFR 1401-190products which comply with the most relevant automotive cable standards, including ISO 6722 Class C and SAE J 1128, and intended for T3 primary insulation optimized for technical performance and cost-effective production.
Also highlighted are Polidiemme® Ggrades which are EN 50620 standard fully compliant and extensively used as insulating materials for electric vehicle charging cables ensuring high flexibility and reliability. All grades are crosslinked using silane-grafting technology coupled with a non-halogenated flame-retardant system. Automotive wires and cables manufactured from these materials display non-corrosive properties which facilitates end-of-life recycling.
Hall 12, Stand C11
Rosendahl Nextrom to Showcase at wire 2020
Commitment, transparency and technological (r)evolutions will be the core topics of Rosendahl-Nextrom's presentation at the wire 2020 – all combined within our fundamental promise "here for you"!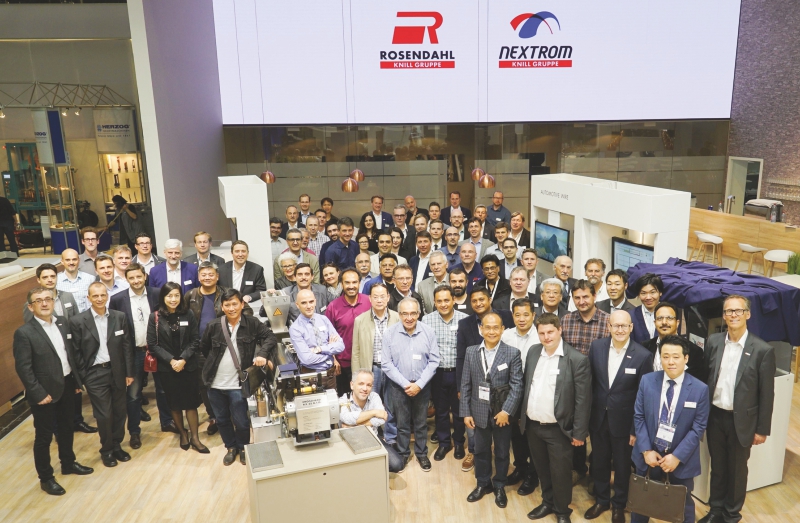 The market has once again reached a new level of technology. Digitalization is in full swing in the cable business and sustainability is an ever-present buzzword. As an Austrian and Finnish supplier, whose environmental, technological, safety standards etc. must comply with extremely strict regulations, these developments have become a natural foundation for us to build on. We will demonstrate this during wire 2020, for instance by means of our Smart Line Control System RIO, coupled with our SmartCall service support.
RoSET (Rosendahl Superior Extrusion Technology) is also a wonderful example of exactly these developments. RoSET is a brand-new solution for MV cable production that uses polypropylene-based compounds, something that has not been commercially available so far and precisely emphasizes the aforementioned developments. Well, now it is officially here for you.
Digitalization is where Nextrom comes into play. Optical fiber production is a segment where the limits are continually pushed towards faster, better, stronger solutions. Our Vantaa-based OVD and VAD preform R&D Center is constantly testing and improving our technology to keep and even boost those limits further. We will reveal which optical fiber performance is possible with Nextrom's preform technology. Nevertheless, this is a high-tech business field and the benefits can experienced best by attending a live demonstration in Vantaa.
Hall 9, Stand A60
Kkalpana Industries to Showcase its Cable Compounding Range
The India-based compound manufacturer will put on display some of its PVC compounds for 1.1 kV to 66 kV cables.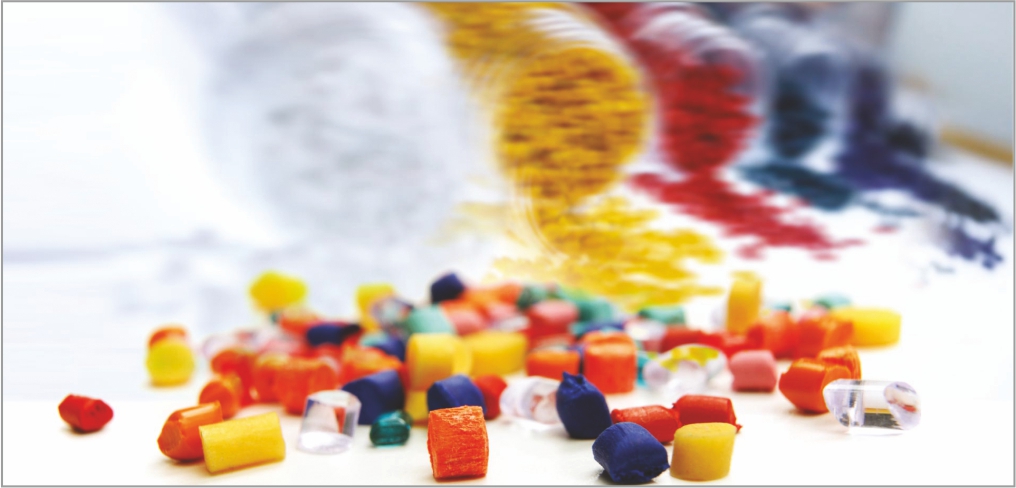 Kkalpana Industries (India) Limited will be exhibiting at the wire 2020 in Düsseldorf, from March 30 to April 3, 2020. It is one of the largest polymer compounders in India.
The company makes compounds ranging from 1.1 kV to 66 kV. Its product range includes PVC compounds, HFFR compounds, Sioplas compounds, XLPE compounds, TR XLPE compounds, PE insulation and jacketing compounds and Semicon compounds.
The company has recently launched products such as track resistant compounds, Tree Retardant XLPE, CCV XLPE insulation up to 66 KV and Cross linkable HFFR. In the coming three to five years, the company will go for CCV insulation 132 kV. Technical expertise, state-of-the-art machinery and quality control equipment are the company's main strengths.
Hall 10, Stand E70
Ajex & Turner Showcasing VNT NANO PCD Dies
The India-based company will be present at wire Dusseldorf showcasing its wide range of product line.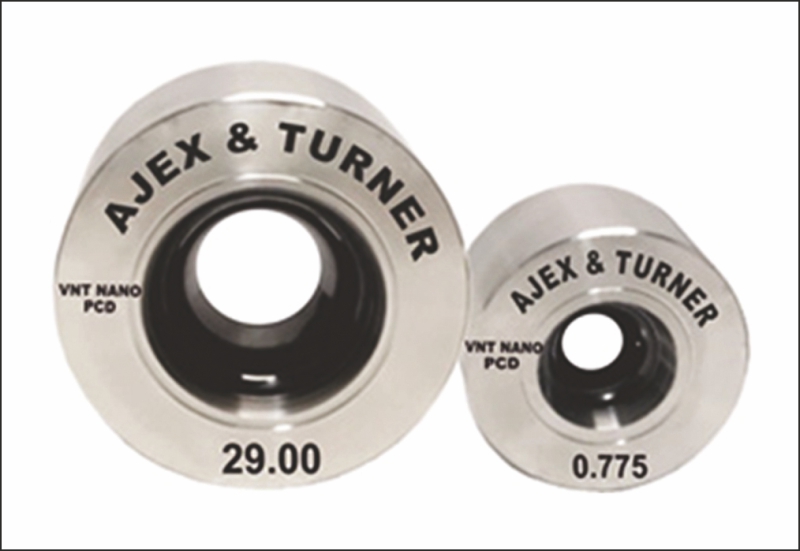 Ajex & Turner Wire Technologies will be displaying wide range of VNT NANO PCD dies at wire Dusseldorf 2020. The VNT NANO PCD are used for manufacturing AAC, ACSR, AAAC, ACAR, AACSR, ECO series conductors and welding wire industries. Also, for continues manufacturing of conductor VNT NANO PCD Dies are the best solution for compacting ratio and low power consumption.
Some of the major benefits of VNT NANO PCD Dies include 2-3% metal saving, power saving, excellent wire surface finish, 0% tolerance throughout its working life, low friction, maintenance free, no dust generation, harder die surface, longer size die nib, smooth entry and exit angles and high production ratio.
Hall 11, Stand C02
Experience Zumbach's In-line Measurement and Control Equipment
To make the visit at the Zumbach booth even more exciting, the company will showcase many more systems with new features and functions.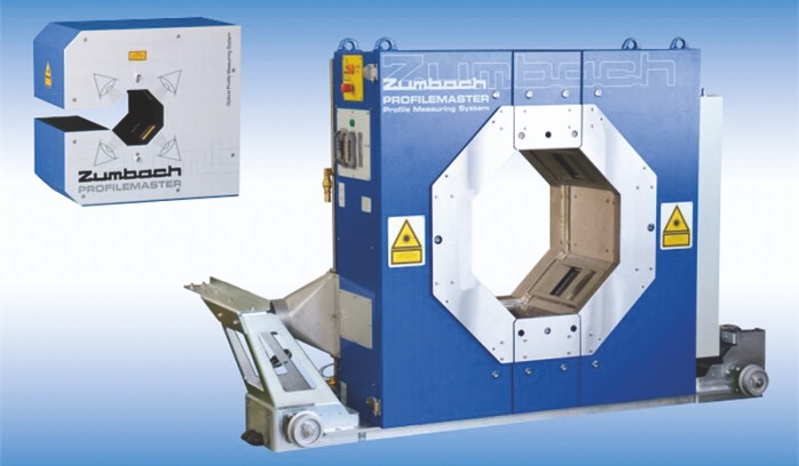 Zumbach will use the wire 2020 platform to showcase the most modern and advanced non-contact measuring technologies for dimensional measurements of all type of wire and cables.
Exciting measuring solutions for cable extrusion lines, wire drawing and rolling applications will be displayed to present state-of-the-art measurement solutions and digitalization capabilities.
The new RAYEX® S XT will be in the spotlight and present an easy and simple system to simultaneously measure wall thickness, eccentricity and diameter of cable jackets. Attractive data collection, process control and visualization capabilities combined with interface options for IoT applications make the RAYEX® S XT indispensable.
In addition, Zumbach will showcase the new wire preheater WST 2006FV that is designed to consistently preheat the wire conductor in extrusion lines for best product and process performance. The wire preheater WST 2006FV has a very compact design, fitting into nearly every extrusion line and a customer-friendly product setting routine to simplify entering new products.
Hall 11, Stand D41
Tramev to Showcase Equipment for the Wire and Cable Industry
The Italy-based manufacturer will showcase a wide range of product lines for wire and cable industry.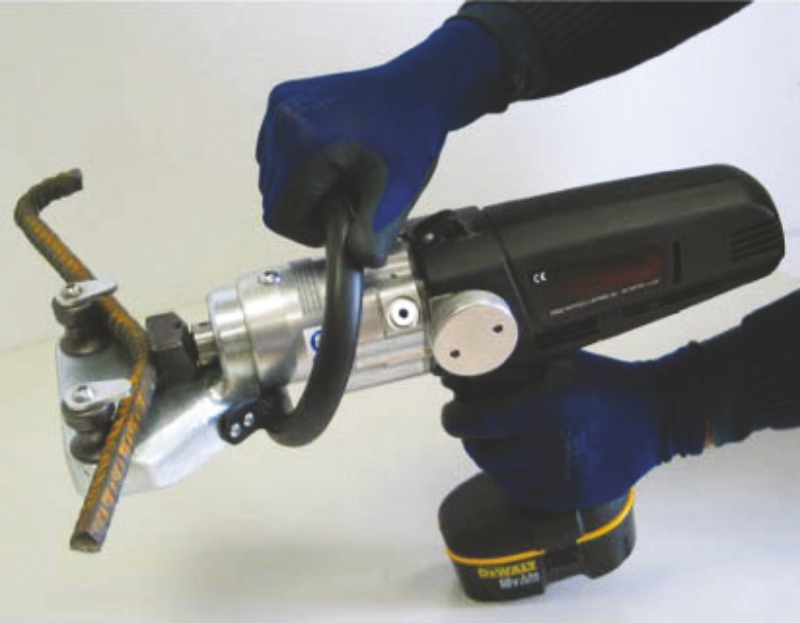 Company's shears for wire and cable are without a doubt the most successful product made in Tramev. However, over the years Tramev has developed with customers and suppliers other equipment to resolve common problems that are created along the chain of production of wire and cable.
Some solutions (such as the gripper for coils and reels handling) allow an enormous saving in terms of time, others as the strapping rubber tube involved in the final stage of the manufacturing process and help to prevent damage to the finished product.
Hall 11, Stand J14
Roteq Machinery to Exhibit V16 Strip Armoring Machine
The company will also showcase next generation V16 Strip Armoring Machine featuring improvements in operator experience and reduced maintenance.
Roteq Machinery will be present at wire 2020, International Wire & Cable Trade Fair, March 30 to April 3, 2020.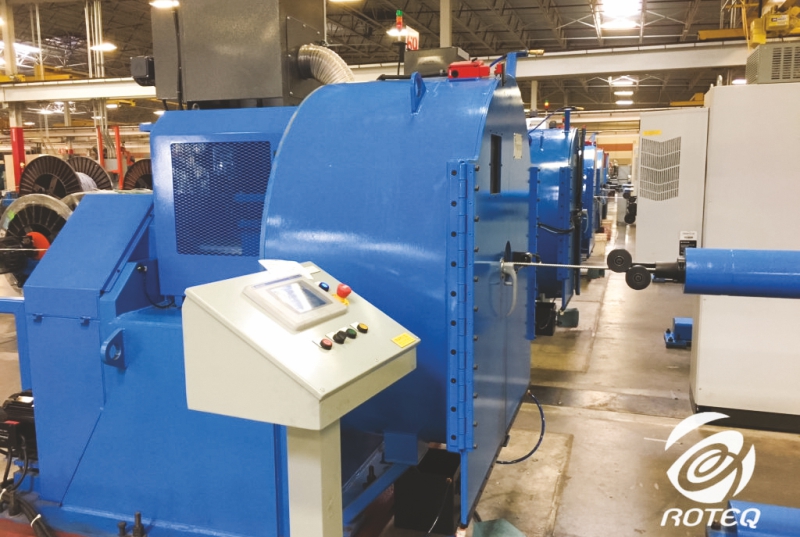 Roteq will exhibit its capabilities and developments in stranding technology for copper and aluminum conductors with single-twist, double-twist, concentric, roll forming and SIW conductors. Double twist shielding for instrumentation cable. Drum twisters, planetary, single and double twist, and S/Z for cabling. Group twinner for LAN cable. Strip armoring 50mm/125mm including in-line cabling and packaging. Auxiliary equipment including pay-offs, take-ups, taping, binders, yarn servers, capstans, and caterpullers in custom engineered solutions for unique product challenges.
Hall 9, Stand B21
Windak Group at wire 2020
Windak offers standard and customized automatic spooling, coiling and rewinding lines with a variety of different options.

Windak Group will be exhibiting at Wire 2020, taking place in Düsseldorf, Germany, from the 30th of March till the 3rd of April 2020.
Wire 2020 trade show plays important role for the Windak company and offers benefitial opportunity to interact with other industry professionals, take valuable insights, create new sales leads and of course increase brand awareness.
This year company is highlighting the Packaging theme including the Automatic Coiling machine QuickPac QP260-D_ 11, which provides many benefits to Windak's customers. Its new exclusive stretch wrap solution allows manufacturers to skip the strapper or binder, while keeping those as an option. The breakthrough design improves reliability while reducing maintenance costs.
Hall 10, Stand F37
Shot Blasting Machine on Showcase at wire Düsseldorf
During this international event, the company will exhibit a wire and bar mechanical descaling machine at its booth.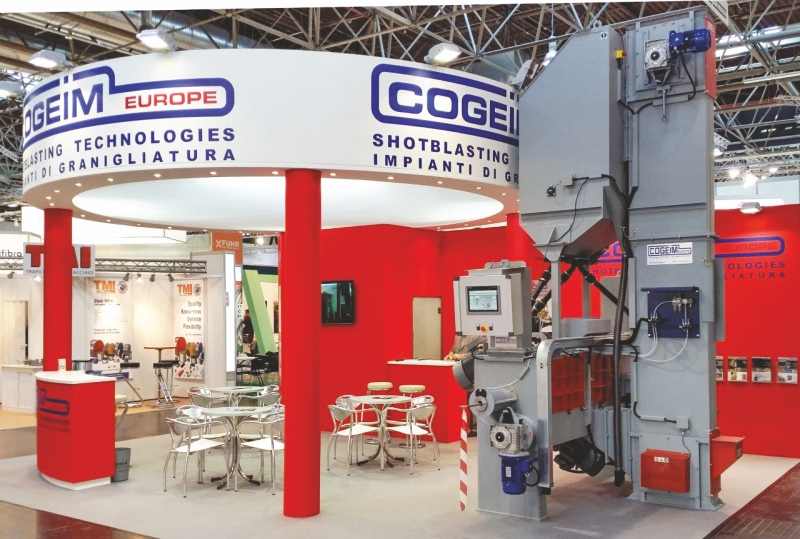 Cogeim Europe, a historical leader in the production of shot blasting machines, will be participating in wire Düsseldorf, taking place from March 30 to April 3, 2020.
The event represents a great opportunity for Cogeim Europe to raise its brand awareness and get in touch with all the major players in the field, establishing partnerships and strengthening existing business relationships.
Hall 11, Stand D57
TROESTER to Showcase State-Of-The-Art Extrusion Equipment
TROESTER will be exhibiting along with X-Compound at wire 2020.

TROESTER will present its state-of-the-art extrusion equipment for the production of low, medium, high and extra high voltage cables; this comprises CCV and VCV Lines for Underground and Submarine Cables, Insulation and Sheathing Lines as well as single machines and components for efficient cable production.
The TROESTER Group is a worldwide manufacturer of complete extrusion systems and compounding solutions for the cable industry. The excellent results produced by its technology makes TROESTER a competent and reliable partner in the cable industry.
X-Compound, will present their kneader technology for the continuous compounding of HFFR (LSOH), PVC, XLPE, Semiconductive Materials and EPR/EPDM. X-Compound is specialized in the planning and construction of complete systems for the compounding of plastics with the process steps conveying, melting, dispersing, mixing and degassing.
The team of specialists from TROESTER and X-Compound looks forward to meeting the visitors at their stand.
Hall 10, Stand F60
Schnell is Ready to Amaze Visitors at Wire 2020
The company's representatives will be interacting with the visitors at its booth from March, 30th to April 3rd. 2020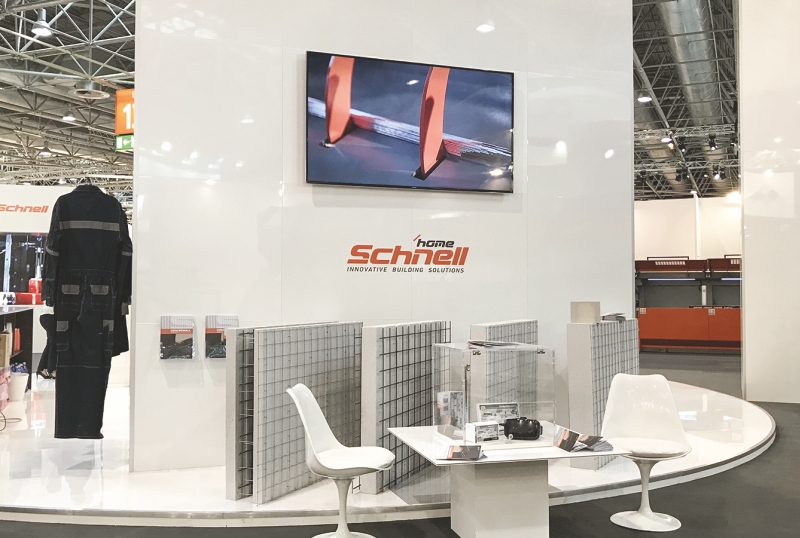 Being a world leader in the field of automatic machines for reinforcement processing, Schnell is now an established company also in the sector of electro-welded mesh and wire processing.
At wire 2020, Schnell will showcase new ideas and production solutions, modern digital technologies and increasingly advanced automated processes to optimize costs and performance.
On display would be RETA SENSO – Fast automatic wire straightening machine, RI 8 – Automatic rotor type wire straightening machine for industrial wire, COLDRIVE MO – Cold rolling line, FORMULA 14 3D – the fastest Schnell stirrup bender and much more.
Hall 15, Stand A26
Experience Highly Engineered Stranding Machines at AEI Machine's Stand
AEI Stranders are fully customized and deliver flawless production with tens of years of trouble-free operation.
Associated Engineers & Industrials Pvt. Ltd. is a global leader in providing highly engineered rigid stranding machines for the production of energy conductor. Since 1971, AEI Machines has delivered innovative solutions and has been manufacturing various types of rotating cable machines for stranding, screening, armouring and laying-up of power cables and overhead conductors. The company is headquartered in Ajmer, India with sales and service capability around the globe.
At Wire 2020, AEI Team shall be looking forward to welcoming visitors from all over the world and showcase new developments on AEI Stranders for high production flexibility, optimized speeds, reduced down time and minimum maintenance efforts.
Hall 11, Stand D14
Join Nevatia Steel and Alloys at wire 2020
The Indian-based wire drawing expert is the oldest stainless steel wire manufacturer in the country.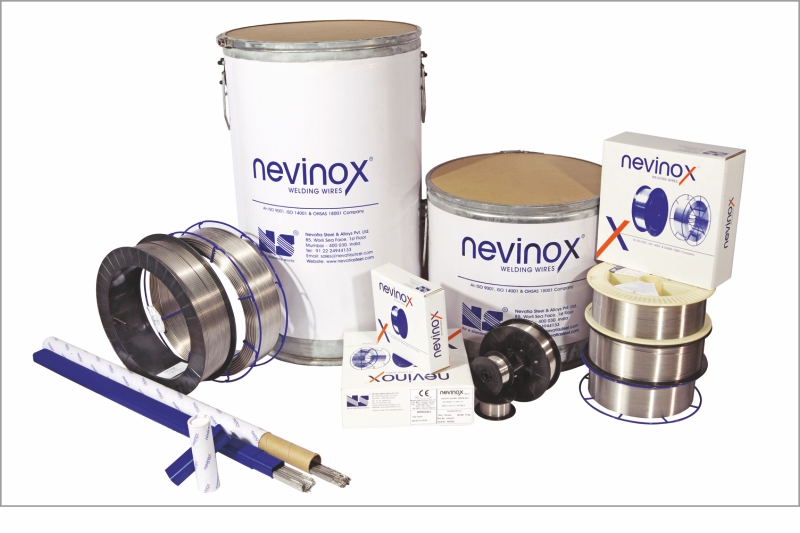 Nevatia Steel and Alloys will participate in the key trade show for the wire industry, wire Düsseldorf.
Nevatia Steel & Alloys Pvt. Ltd., incorporated in 1988, is located in Mumbai, India. The manufacturing unit located at Tarapur, an industrial township is equipped with comprehensive and modern manufacturing technologies.
The company is promoted by Mr. S.R. Nevatia, having over 55 years of experience in the steel and cements Industries, undertook an expansion drive in 1995 increasing wire production capacity to 3000 MTPA. Today with two plants, the combined stainless steel wire manufacturing capacity is 12,000 MTPA.
Nevatia Steel wires are manufactured in compliance with International standards of quality and are in accordance with customer's stringent specifications. Wires are made in variety of grades in the size range of 0.08 – 12.00 mm, having demanding applications in various fields making springs, screws, rivets, nails, sieves, wire mesh, fasteners, wall ties, kitchenware, EPQ for baskets and trolleys, filler wire, electrodes, etc.
With over 25 years experience in the field and over 4 quality certifications under their belt, the wire drawing specialists will interact with the visitors from March 30 to April 3, at Messe Düsseldorf Exhibition Centre.
Hall 11, Stand D59
CONDAT to Showcase Lubricants and Surface Treatment Products
CONDAT provides solutions that allow increasing productivity and securing working conditions all whilst respecting personnel and the environment.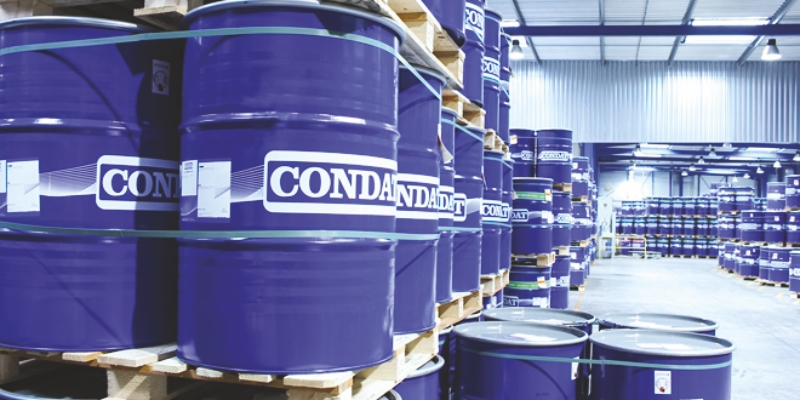 When looking for the most efficient lubricating solution, CONDAT's ambition is not only to guarantee a high level of performance, it is also to provide support towards responsible performance that takes into account social and environmental issues.
With a modern, well-staffed laboratory and technical expertise in all fields of industrial lubrication, Condat works closely with its customers to offer developments suited to their needs, and is committed to improve the security of its product formulas whilst keeping the right balance between safety and performance. Borax-free and titanium dioxide free dry drawing soaps, as well as borax-free surface treatments, have been developed by researchers to meet your productivity challenges for all type of wire drawing applications. Discover, amongst this offer, the high performance borax-free sodium soap VICAFIL SANTALE 6 and non-reactive surface treatment VICAFIL TS 7113, both in use at top wire drawing manufacturers.
Hall 10, Stand A56
AUGUST STRECKER to Show Welding Machines
Newly displayed is control – V30 Smart, a successor to V20, will also be displayed at the exhibition along with new machines.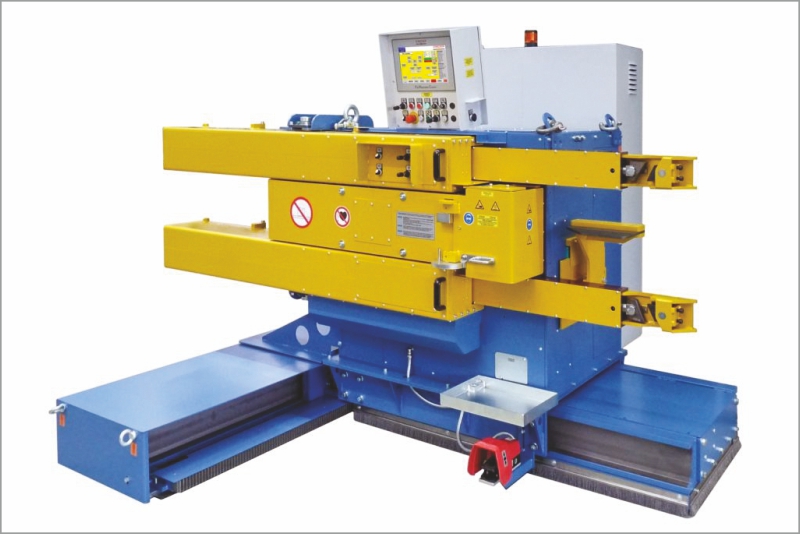 STRECKER a family business operating worldwide and the primary point of contact for customer-specific complete solutions in welding technique
STRECKER will be exhibiting on 120 m² exhibition space with 20 units for different applications – electric butt welding machines for steel, copper, aluminum or brass, for solid wires or strands and conductor cables. Moreover, the company will showcase battery-operated welders for steel and cold welders for non-ferrous wires.
Visitors can attend weld demonstrations on the booth and due to the previous event's good response; there is training on welding small strand cross-sections (type SE 1).
Hall 10, Stand A21
EDER Engineering to Show Latest Technological Developments Drawing Die-Tool
The company will exhibit a variety of latest technological developments in drawing die-tool working machines.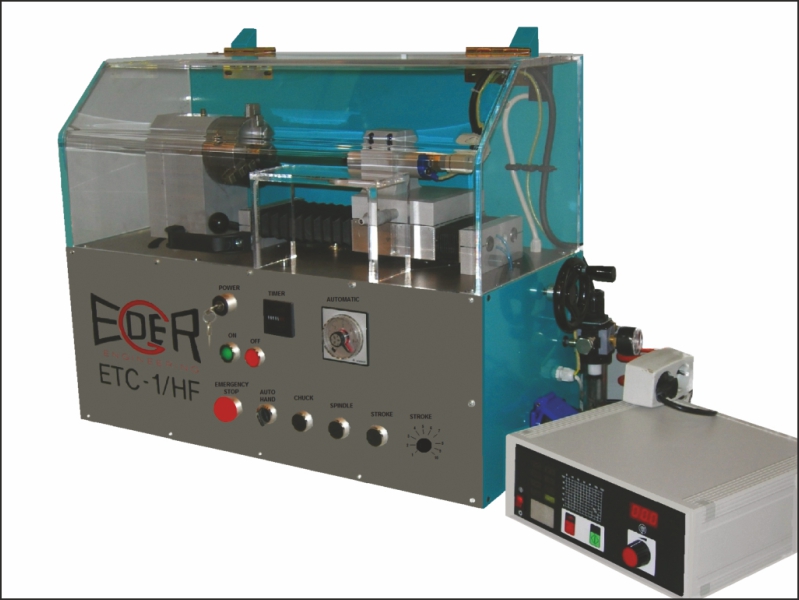 Offering innovative and high value added concepts with over 70 years of expertise in the field of reconditioning die working equipments, EDER-Austria is sustaining and developing its position across the globe and is presenting its various machines at wire 2020.
At WIRE 2020 in Düsseldorf, EDER will be exhibiting following exhibits/developments – Die tool processing machines for the repair and/or production of ultra hard tungsten carbide-diamond-PCD precision die-tools. (standard-semi-automatic and automatic conceptions), Die workshop ancillary equipment (cleaning/measuring devices, microscopes etc.), Technical assistance programs (installation, training, die-reconditioning etc.) and Die tool working materials (Diamond powders, pastes, suspensions, grinding, sizing- and measuring pins etc.)
Hall 10, Stand C42-01
Experience IDEAL-Werk's New Mesh Welding Systems
With increased speed in the rhythm of welding and the flexibility in use, this welding system offers an optimum weld result with short retooling times.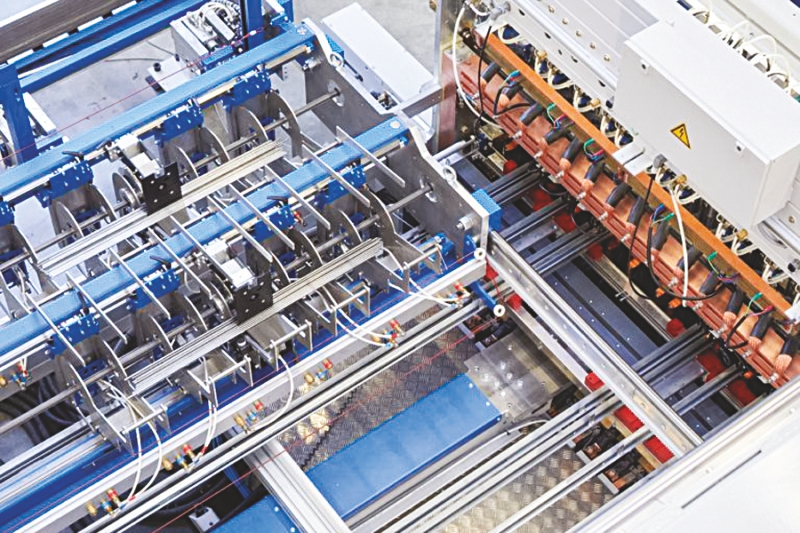 At Wire 2020, IDEAL-Werk is showing its new GAM 816 mesh welding system which perfectly connects all components.
"Proven concept" and "innovation" are the key words at the exhibition for IDEAL-Werk . New application techniques for servicing and operating instructions via Augmented Reality are also presented for the first time.
Since 1923 the name IDEAL has stood for innovation and progress in the manufacture of welding machines and automation. A family-managed traditional company that works with the highest level of engineering skill and precision, IDEAL is known for resistance welding machines that combine speed, innovation, meticulousness and long life. These machines are used above all in processes involving the manufacture of wire, belt and sheet metal products. In addition, the name IDEAL stands for customized solutions to meet customer-specific requirements and it is a market-leading company for mesh and fence welding machines, coil joining of wires and braided wires as well as for strip welding machines.
Hall 15, Stand D04
Radyne Innovation on Display
The Radyne spring wire IT line produces a defect-free, hardened and tempered spring wire with guaranteed consistency of strength and reduction of area and hardness.

Inductotherm Heating & Welding will once again be exhibiting at wire. Visitors will be able to view a full Radyne Spring Wire Induction Tempered Line Solution via a new 3D animation being launched at the show.
Radyne wire lines are revolutionizing the spring wire industry with their highly efficient, automated, environmentally friendly solutions, which are fully bespoke and produce a higher quality product for the end user.
The Radyne Spring Wire solution produces high strength spring wire, with an increased fatigue rate which extends the life expectancy of the product when compared to more traditional methods. Our solution hardens and tempers high carbon spring steels achieving a tensile strength of 2000MPa and with a throughput capacity of up to 1.5,2 or 3 tons an hour.
Such is the confidence of Inductotherm Heating & Welding in the Radyne solution that it comes with a unique guarantee the covers dimensional distortions, surface finish, defects, ultimate tensile strength and ROA.
Hall 9 Stand E54
Cimteq's 3D Printer to be Showcased at Wire Dusseldorf
The 3D capability of Cimteq's software is the perfect example of customer-led development that was pursued because of its absolute focus on improving bottom line.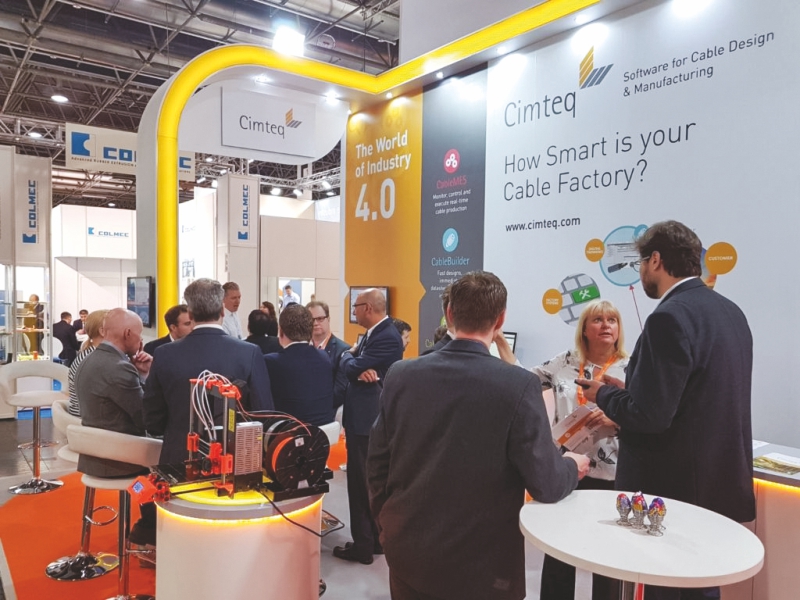 Cimteq will be exhibiting at wire Dusseldorf 2020, and with a very innovative addition to its exhibition stand.
Joining Cimteq on the exhibition stand will once again be Innovites who partner with Cimteq in the delivery of CableSuite solutions including CableBuilder, CableMES and Cable ERP.
The 3D printer on Cimteq's stand will demonstrate in very real terms CableBuilder's design and 3D capabilities. As well as a tutorial of how to build a 3D cable from CableBuilder3D, those visiting the stand will have the opportunity to enter Cimteq's competition to win their own 3D printer.
Hall 11, Stand D15
METALUBE to Launch New Metacare™ Range
Over the years, Metalube had continued to invest back into the business with the introduction of mixing vessels and the introduction of more energy efficient production technology in its Irlam plant.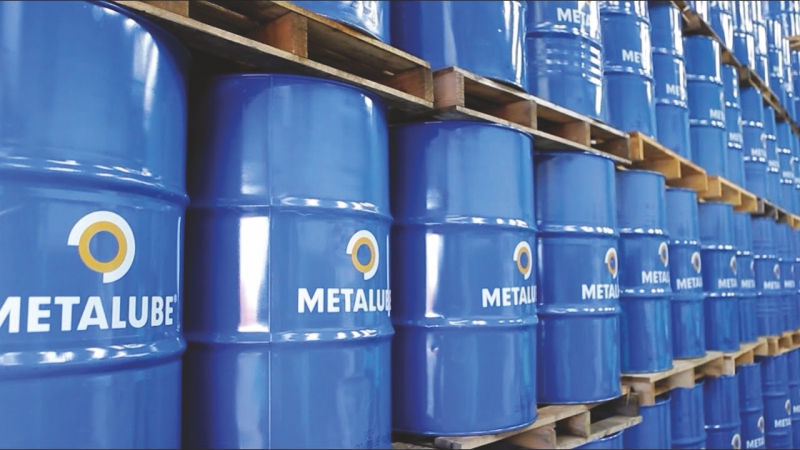 Leading lubricant specialist METALUBE will introduce Metacare™ at Wire 2020, a brand-new fluid management range of products and services aimed at helping customers achieve optimum performance and maximize efficiency.
The Metacare™ range combines an advanced range of products, additives and technical support to develop a customized care and maintenance programme that suits the specific needs of a customer's operations.
Matthew Buffin, Commercial Manager said, "At METALUBE, our customers success is our top priority. We view the purchase of our lubricants as the start of a partnership, and this new range allows METALUBE to take that next step in helping customers achieve their performance objectives. Through extensive knowledge of our customer's machinery, their operating conditions and goals, the Metacare™ range is proven to improve productivity and maximize lubrication life."
The company exports 95% of its production to over 90 countries worldwide and has offices in Manchester, Dubai, Mumbai, São Paulo and Shanghai. From its headquarters in Irlam, Manchester the company has a fully integrated lubricant manufacturing facility, including new state-of-the-art laboratories.
Hall 11, Stand G21
Nickunj EDM Wires & Consumables to Exhibit at wire 2020
''Using our in-house talent and the guidance of Technical experts, we have been able to develop special wires, which perform at par, if not better than the imported wires. This will open up a new segment of customers who were hitherto using imported wires only."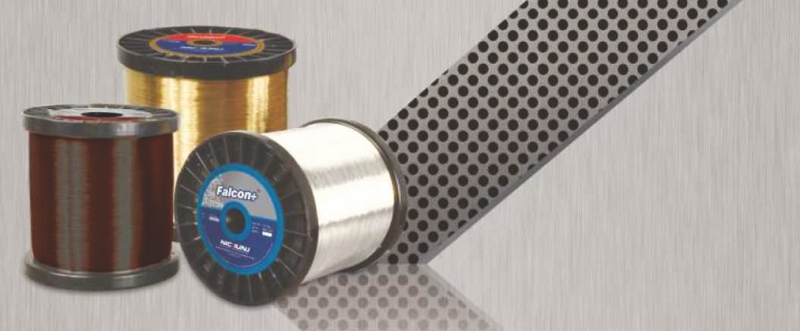 Nickunj is one of the largest manufacturers of brass and coated EDM wires in India with a capacity of 700 MT annually. It also supply Die-Sinking EDM Fluids, Micro-Drilling EDM Fluids, Wire cut EDM Fluids, Spares and Consumables for the EDM Machine, Tungsten and Tungsten Copper Electrodes, Molly Wires, a whole range of Metallic Electrodes, which include precision Copper Tubular Electrodes, Precision Brass Tubular Electrodes, Brass Korless (Multi-hole) Tubular Electrodes, Electro Copper Tungsten Tubular Electrodes; Fixturing Systems for Sinking EDM, Polishing Stones; Polishing Accessories, Mounted Points etc.
With head office at Mumbai and Branch Offices at 11 Locations spread all over India, the company has two manufacturing units that which manufacture plain Brass and Zinc-Coated EDM Wires. The mother unit at Baddi, Himachal Pradesh went into commercial production in 2007.
The second unit, based in Umbergaon in Gujarat commenced production in March 2011. Both units are equipped with advanced machinery and produce premium quality of wires suitable for use on Japanese and European wire cut machines, whose population is fast growing.
"Our wires are tailor-made to specific OEMs such as GF+, Mitsubishi, Makino, Sodick and Fanuc. Our wire, Misshpro is a specially treated wire that looks and performs like a plain brass wire but gives up to 20% increased productivity on all Japanese machines. Our Zinc-coated wires, Falcon & Falcon+ give up to 35% increase in productivity compared to plain brass wires on all GF+ machines."
Fully trained application engineers are available to provide vital guidance on the parameters of the machines to obtain optimum performance from the EDM Wires on the wire cut machines. With Pan India Infrastructure and team of professional, dedicated & committed personnel Nickunj EDM is fully geared to meet the challenges of globalization & changing technological needs with new generation products.
Hall 14, Stand G12
Cable Marking Machines and Optical Fiber Processing Lines from Medek & Schörner
Those new developments are only the top of the company's portfolio. Medek & Schörner can rely on a wide and stable product range of cable marking machines and optical fiber solutions using cutting-edge technology.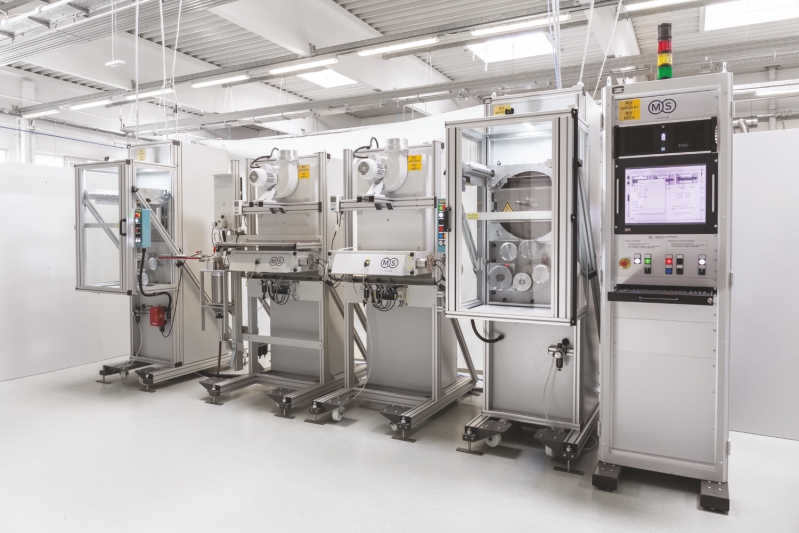 Medek & Schörner is attending wire Düsseldorf 2020 and will be exhibiting and demonstrating the following high-performance machines there:
Optical fiber coloring / ribbon / micro module coating device with LED curing
Intelligent camera supervision systems with logging and alerting (Industry 4.0 ready interfaces)
High-quality gravure printer KS
Embossing meter marker KMS
Hot foil sequential meter marker FMS (new design)
High-performance ring marker RS
ECO Laser marking system (Laser class I) for cables, efficiency optimized
Due to its excellent close relations to the cable and wire industry, the company is always in touch with new requirements which are rapidly converted into new production concepts. This enables further development continuously. The mentioned LED device, the supervision systems, the new designed hot foil sequential meter marker as well as the ECO Laser are presented at wire Düsseldorf 2020 for the first time.
M&S is not only offering superior quality and high-performance machines, but its employees are also going a step further to provide reliable customer support and a standard of after-sales service that many of its competitors simply cannot afford to offer."It is this depth of in-house expertise, together with our use of state-of-the-art machinery and our highly qualified and experienced workforce, that gives us the ability to help our customers to develop always better solutions – in effect, to make their good ideas even better."
Hall 10, Stand C52-01
Prasum Metals Emphasizes on Innovation
Prasum emphasizing on innovation and is well equipped with state of the art technology and machinery to manufacturer Stainless Steel Wires and Bars.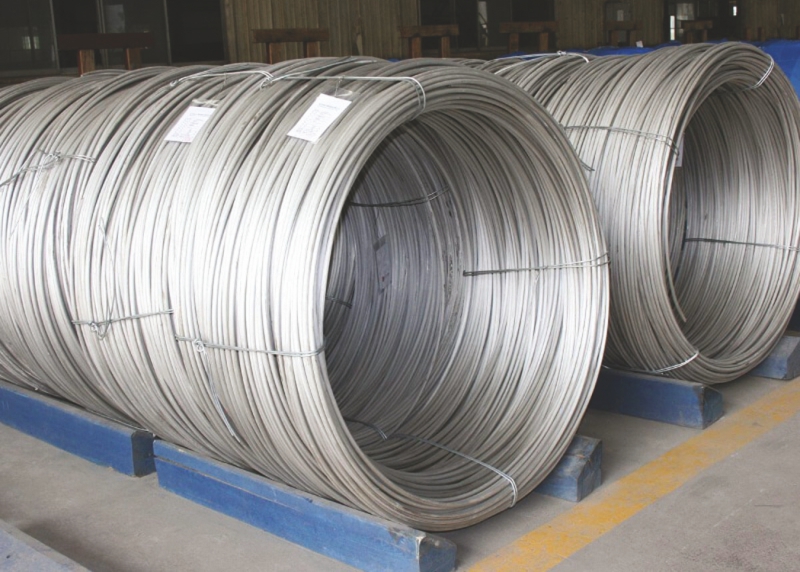 Prasum Metals Pvt. Ltd. is a professionally managed, fast-emerging manufacturer & exporter of stainless steel wires. The company supply as per the dimensions and specification of the industry, all of which are customized according to the demand of a client with excellent quality. Equipped with the integrated manufacturing facilities and a credible reputation of delivering the best quality stainless steel wires and bars for wide range of applications, Prasum has emerged to be one of the leading manufacturers of stainless steel wires in India.
Prasum's plant is spread across an area of 7 Acres land with developed area of 75000 sq feet in the highly industrial state of Gujarat. There is an in-house wire rod solution annealing, wire rod pickling, baking, and drawing, annealing, straightening, cutting and polishing facilities with an installed capacity of 5000 MTPA. It manufactures stainless steel wires from 0.10mm to 18.00mm in stainless steel 300, 400 series, welding grades and duplex grades for various applications. Prasum specializes in stainless steel cold heading wires for fasteners, stainless steel fine wires for weaving/braiding and SS general purpose wires.
Hall 14, Stand C44
SKM Steels Limited Looking Forward to Expand its Base
SKM Steels Limited has won a number of prestigious awards for export excellence.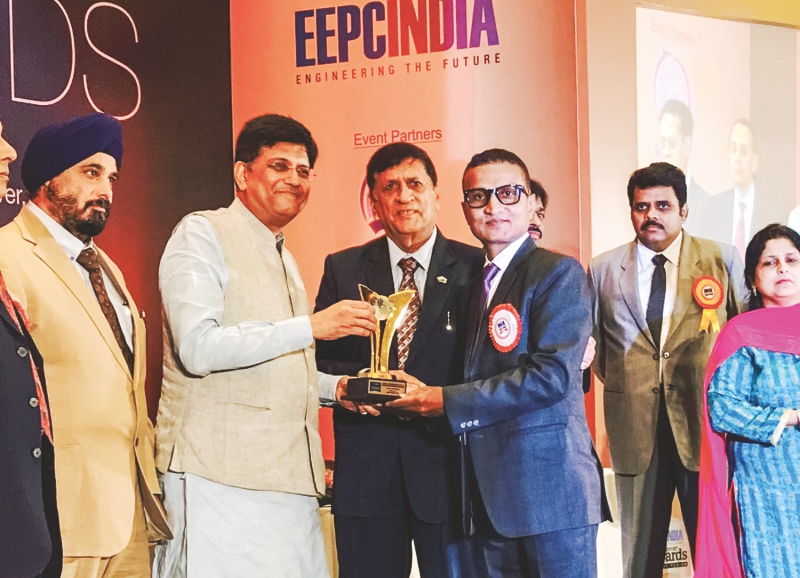 Established in the year 1969, SKM Steels Limited has carved a niche in the Stainless Steel market. The company has production facility at Umbergaon, Gujarat, which is functional round the clock in producing non-corrosive stainless steel products. It includes a well maintained fully fledged round bars unit comprising of pickling, drawing, peeling, straightening, centreless grinding lines and polishing.
With selected product range of stainless steel bright round bars, square bars and hexagonal bars, our products are manufactured as per international standard for any machining and industrial applications like machining tools, fasteners, automotive applications, pump shafts, motor shafts, valve , bathroom fittings, kitchen accessories and hardware and many more.
SKM Steels Limited has won a number of prestigious awards for export excellence from EEPC (Engineering Export Promotion Council) India. As a result of continuous growth and commitment towards customers, we as an ISO 9001:2015 & AD 2000 W0 & PED 2014/68/EU certified company with its tradition, sound business principles and ethical practice our products are well accepted worldwide specifically in Spain, Italy, Poland and Germany ,with many of our customers who have been with us since inception.
With stringent quality checks and quality control process SKM's success has been made possible by the loyalty demonstrated both by the domestic and worldwide clients. So retaining close relationships with them and emphasizing a strong customer focus remains of critical importance to the company even today and will be in future also.
To set high standard for quality while maintaining highest standards in the area of customer sales, cost, employment and ethical conduct. The company believes this can best be accomplished by recognizing and meeting our fundamental responsibility to our customers, co-members and suppliers by becoming best performing stainless steel manufacturing company for our esteemed clients and nurture long term relationship with all our stakeholders.
Hall 14, Stand D43
Vividh Wires Limited Looking to Expand With New Products
The company's core product offerings include stainless steel wires ranging from 0.15mm to 8mm diameter as well as stainless steel MIG and TIG wires for specialized welding applications.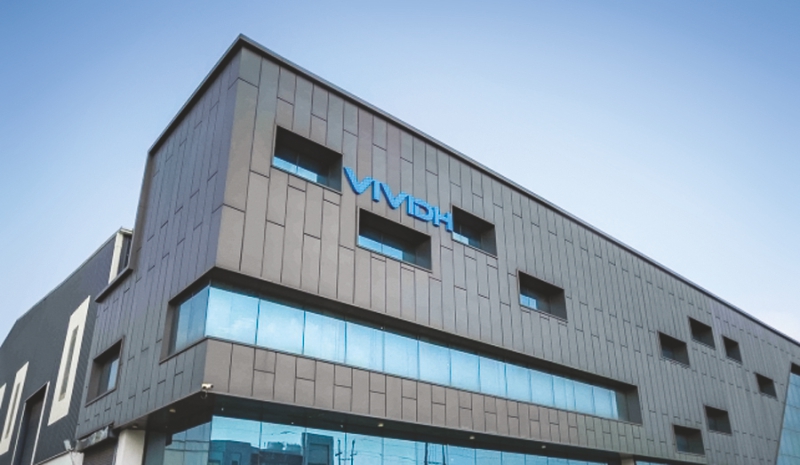 Wire & Cable India: Tell us about your company and its product offerings?
Ashwani Gupta: We are a hi-tech stainless steel wire drawing unit in Greater Noida that incorporates state-of the-art technology and places a strong emphasis on product quality and customer satisfaction. This unit has been operational for almost 3 years, and we have seen a strong & growing demand for our products. We are continually expanding our production capacity and developing new lines to keep up with the customer's demands.
WCI: Through some light on new developments or product launches.
AG: I think it's very important as a growing company to understand market needs and customer demands. We have been working on developing the super fine wires segment in our company as I see a growing demand for the product. We are currently working on the development of super fine wires as fine as 0.04mm. As things stand at present we hope to have the new lines up and running within the next few months, greatly enhancing our product offerings.
WCI: What are your future plans for the coming 3-5 years?
AG: Our future plans are focused partially on maximum utilization of the existing capabilities of our production unit and partially on further capacity enhancement. The idea is to keep growing in a sustainable manner as per the market demands, while improving the quality on a constant basis. Additionally, to meet with our internal clean energy targets, setting up another captive solar PV plant is also on our medium-term agenda.
WCI: What do you think are the strengths that give a unique edge to your company?
AG: The concept of high quality has been deeply instilled in our core philosophy since the very beginning. Every single team member is made fully aware of the need to deliver superior products to our customers, for which we have invested heavily in the plant, machinery and training. Our customer's implicit trust in us, along with our timely and well-planned deliveries, is our core strength and is what gives us that edge in this competitive market.
Hall 14, Stand G51
Wire & Plastic Machinery Corporation: Making the Machines Selection Right
The company has a comprehensive range of over 30,000 machines in stock located in over 3 million square feet of warehouse space for all aspects of non-ferrous wire and cable production.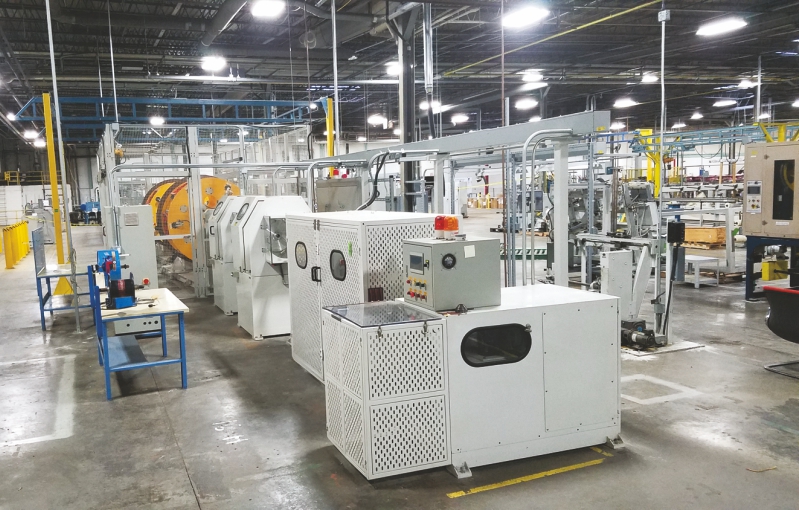 As the largest reseller of high quality secondhand wire, cable, and optical fiber manufacturing equipment,. Machines are offered as individual components to complete lines and can be delivered immediately from 8 USA locations or completely reconditioned by an in-house engineering team.
During wire Dusseldorf 2020, Wire & Plastic Machinery will be showcasing pictures, video, and an interactive presentation of its inventory offering within a 72 square meter area. Beverages and snacks will be available within the expanded lounge area. An enclosed meeting room will be available for detailed private project discussions.
Booth visitors will have access to web-enabled stations for a live product search with detailed specifications and pictures. Worldwide experienced personnel will be available to assist in selecting the most suitable equipment for your application and process.
Hall 9, Stand E20
Experience WOYWOD Products Live at wire in Düsseldorf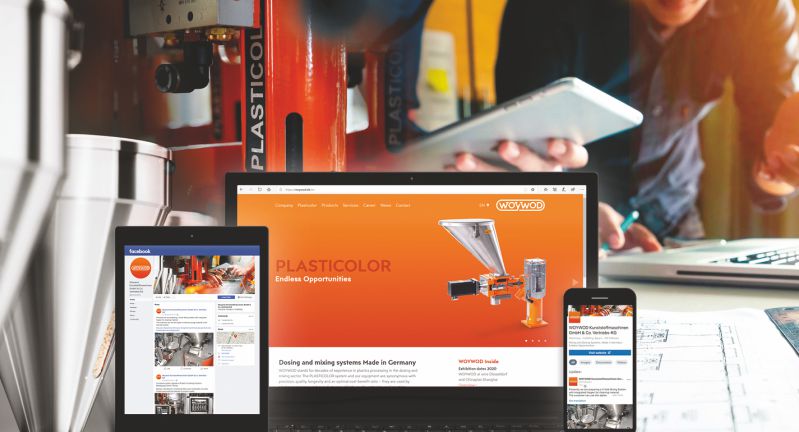 For almost 40 years the company Woywod Kunststoffmaschinen GmbH & Co. Vertriebs-KG has been producing very high quality PLASTICOLOR dosing devices, volumetric and gravimetric mixing systems, conveyors and drying systems for free-flowing material.
From now on, Woywod Kunststoffmaschinen GmbH & Co. Vertriebs-KG can also be found under its own social media presences. According to the slogan "Endless Opportunities", the company provides its customers and followers with the latest news and topics related to the company on the channels LinkedIn, Facebook and Instagram.
Here interested parties can look at the profiles and contributions of WOYWOD, like it, comment and share:
linkedin.com/company/woywod-km
facebook.com/woywodkm
instagram.com/woywod_km
The entire brand presence of WOYWOD got a new, modern corporate design at the end of 2019. In addition to the classic print advertising material, the website is also presented in a modern and clear look that underlines the strengths of the company, the products and services. The new website can be found here: woywod.de
Hall 9, Stand A42