In an interview given to Wire & Cable India, Mr. Srikanth Chakravarthy, Managing Director, Bekaert Industries Private Limited, talks about Bekaert's manufacturing capabilities and product availability with regard to the company's plans for India.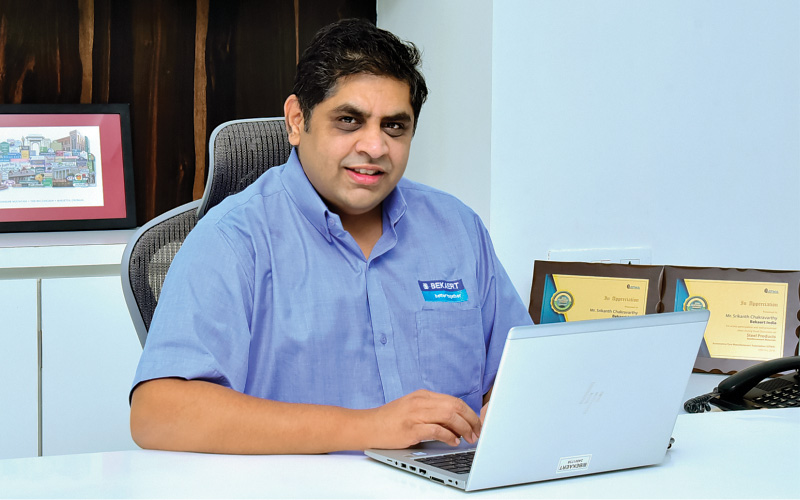 Wire & Cable India: Could you tell us about your global operations, products range and the markets you serve?
Srikanth Chakravarthy: Bekaert is active in 44 different countries with 80 production plants, 100 sales and distribution sites – including sales sites integrated with the plants and all distribution branches in Chile – and 10 R&D or engineering satellites. The company has a total workforce of more than 28,000 employees. We are present in all the regions where our customers are active – and that's why we are able to quickly respond to their needs. Our wide geographical coverage – EMEA, North America, Latin America and Asia Pacific – enables us to swiftly identify and respond to new trends and opportunities.
Bekaert has a product portfolio specifically manufactured for sectors like tire and automotive, construction, agriculture, energy and utilities, equipment, consumer goods and basic materials. Our product range includes products like tire cord, bead wire, cluth spring wire, Dramix steel fibers for concrete reinforcement, Stucanet® plaster lath, welded mesh, steel strands for cable stay bridges, barbed wire, tensioning wire, steel wires and strands for overhead power lines, telecom armoring wire, profiled wires for wedge filters, hoisting ropes for cranes, Bezinal® XP/XC coated spring wires, Bezinal® XP/XC spring wire for medical instruments, wire for kitchen utensils, steel ropes for mining applications, Fleximat® steel cord fabric for mining belts, etc.
WCI: In today's competitive world, how do you fight off competition from other wire and cable companies?
SC: We create the highest possible value for our customers. This starts with getting an insight into what the customers really value, creating the product with a high level of passion and delivering it with a degree of excellence, which later becomes an industry benchmark. We continuously invest in innovation and people, and that is the reason why we have one of the biggest footprints in most of the sectors we operate in. This allows us to work efficiently at both the global and local levels.
WCI: Could you tell us about your activities in India?
SC: In India, we serve the automotive, industrial, agricultural, power, utilities, construction and textile sectors with a range of state-of-the-art products delivered in a way that enhances the value our products offer to our customers. We have a manufacturing and sales scale of over 100K tonnes and are a technology and market leader in most of the segments we operate in. We have various capabilities that we use for catering to the needs of the Indian and global markets in domains such as manufacturing, engineering, technology and service such as finance and IT. We retain and build only those capabilities that create customer value.
WCI: What are your future plans for your manufacturing capabilities, product range and the market you serve with regard to India?
SC: We want to grow with our customers in the sectors and segments we are present in. In some sectors of high maturity and market share, our growth depends a lot on market growth. But there are other areas as well where we see opportunities to widen our customer base and realize exponential growth.
In the segment of rubber reinforced products, we offer solutions for motorcycle radial tires, passenger car, light truck, heavy truck, off the road and farm. We also cater to the hose industry with a wide range of solutions for braided and spiral hoses. We have both conveyor cord and Fleximat as steel reinforcing solutions for conveyor belts and fine cords for timing belts. We are not yet present in the segment of bead wire in India, but cannot rule out the possibility of our getting into it in the near future.
In the Agri sector, our solutions range from galvanized to corrosion-resistant products for tensioning, fencing and poultry cages. We have a portfolio of very interesting solutions here that offer enhanced performance with a lower total cost of ownership.
In the construction business, we offer Dramixâ steel fibers of various specifications and designs that allow us to offer a wide range of solutions to our customers for underground as well as over-ground applications, from tunneling to joint-less floors for industry and warehousing.
In the power sector, we have been present with ACSR but recently launched with success our Giga Tensile cables which offer superior value as compared to most other conventional alternatives. We sell steel fibers with diameters as low as 1 m and demonstrate their usefulness in various areas like glass manufacturing, diesel particulate filters, RFID, etc.
We also make/import wires for garage spring doors, two-wheeler suspension, clutch and valve wires with a wide range of specifications to suit the current and future needs of our customers. We also engage with the customers of our customers to understand better the value potential through the supply chain so we can play a better role in the value chain.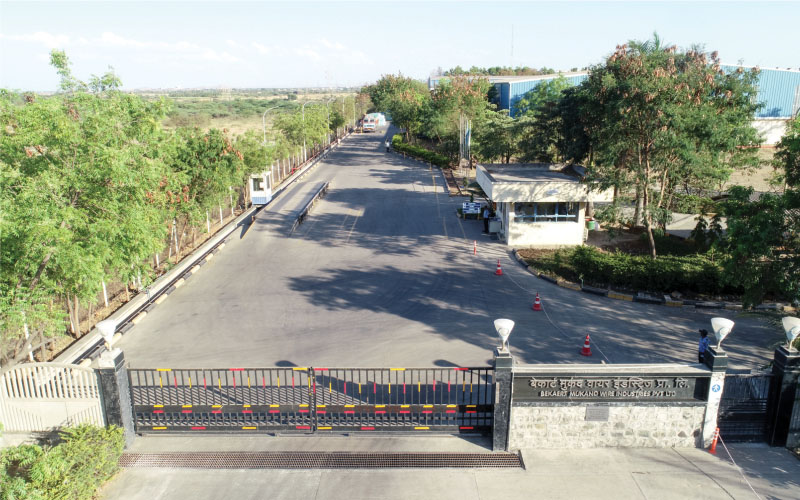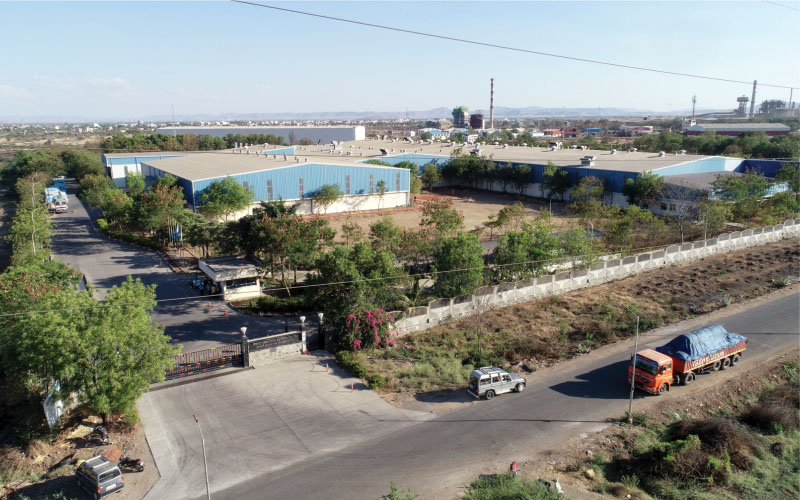 WCI: What important trends in the wire and cable industry, specifically the consumer sectors, do you foresee in the near future?
SC: Contrary to popular belief, I think the Indian customer is value-sensitive rather than purely price-sensitive. This is seen across most sectors. We believe that in times to come, the industry will have to focus on leveraging scale, being cost-competitive, investing in innovation and fundamental knowledge build-up and being open to the winds of change.
WCI: Is there anything else you would like to add?
SC: In times to come, we will be compelled to think more seriously about sustainability than we do today. This issue is going to influence management decisions, investments, innovation needs, business models, government policy and, above all, consumer behavior. With steel being a recyclable material and part of our raw material (steel wire rod) being made from recycled scrap steel, we do have opportunities to positively influence a circular economy in our supply chain.
Bekaert's high-end steel cord range, including super-tensile and ultra-tensile light-weight constructions, not only has a positive effect on the total cost of ownership for tire makers, but also accounts for 1.5 billion kg of C02 reduction, because lighter tires result in lower fuel consumption and hence, lower exhaust.
Another innovative solution is TAWI, a ternary alloy coating on our steel cords, which eliminates the need for tire makers to add cobalt in their rubber compounds – another example of how Bekaert puts sustainable innovations into practice. It is critical for the industry to be open and proactive to such innovations in order to ensure future success – both businesswise and in terms of more environmentally friendly products and solutions.