Polycab India's wires and cables business declined 51% to Rs. 793.5 crore in Q1 June 2020 from Rs 1610.4 crore in Q1 June 2019 hurt by lockdown but partly supported by wires and exports.
July 23, 2020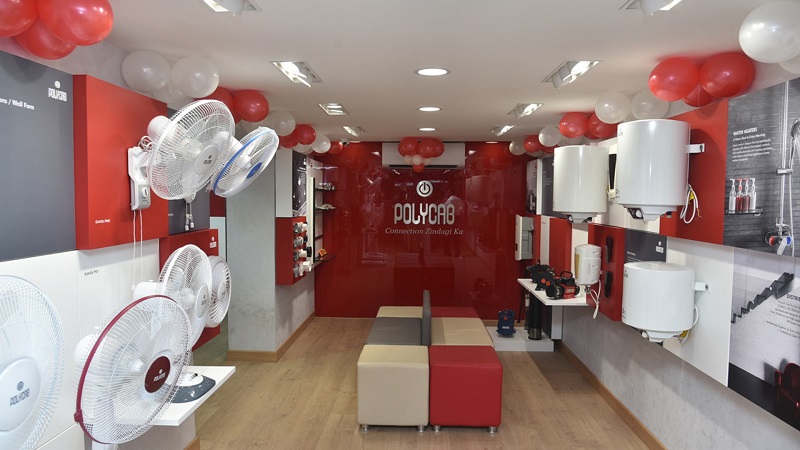 The current lockdown has severely impacted Polycab India Limited's June quarter results. However, the company reported a reasonable performance amid the COVID induced lockdown in Q1FY21 wherein it lost almost 40 days of its sales.
The company, which operates in the organized wires and cables industry saw its consolidated revenues drop about 50% year-on-year to INR 976.6 crore. While cable demand remained muted throughout the quarter, the housing wire segment (~45% of total wire & cable segment) witnessed strong double-digit growth in June led by pent up demand and pre-stocking due to price hike. Despite such a challenging scenario, gross margins increased ~50 bps YoY while EBITDA margin was at ~6% (down ~560 bps YoY), mainly due to low operating leverage. The consolidated net profit in Q1FY21 came in at Rs117.56 crore that declined by 13.1% YoY, as compared to Q1FY20 when it reported Rs135.27 crore.
The management has indicated at demand improvement on a month on month basis post relaxation of lockdown. While the plant utilization has reached 50-60% currently, the company reported a marginal growth in revenue for July 2020. The company also increased its focus towards export markets and recorded export revenue growth of 116% in Q1FY21. The export revenue contribution to total topline increased to 10% in Q1FY21 vs. 2% in Q1FY20.
As reported in a leading daily, Mr. Inder T. Jaisinghani, Chairman and Managing Director, Polycab India, stated that Q1 was significantly impacted by headwinds of COVID-19. However, the company saw progressive signs of improvement as the restriction in movement eased and this could improve further as India unlocks gradually.