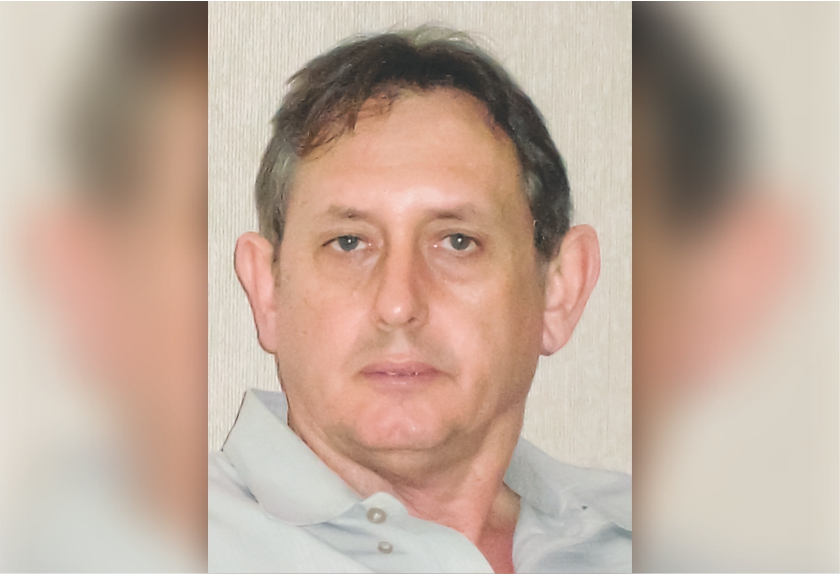 Wire & Cable India: Could you tell us a little bit about your company and product portfolio?
Martin Greentree: Quaker Houghton is a global leader in manufacturing industrial process fluids for the primary metals and metalworking markets. Our global presence of over 4,000 employees, 34 manufacturing facilities and 35 R&D Technology Centers creates value for modern manufacturers by delivering innovative and sustainable fluid solutions that increase their profitability and product quality while minimizing risks.
If it is made of metal, if it is rolled, cut, drawn or cast, Quaker Houghton is there to optimize processes, reducing costs, advancing safety and sustainability, and driving progress. Our product range and services includes – rod rolling, wire drawing and annealing fluids, cleaners, corrosion preventatives and specialized greases for the non ferrous rod & wire processes.
WCI: What significant role does a wire lubricant play in the wire manufacturing process?
MG: In both Hot Aluminium and Copper Rod processes, lubricants are used to keep the metal and the work-rolls separated by a fluid film that reduces the coefficient of friction between these sliding surfaces so as to protect the rolled surface from being damaged and to reduce the surface oxide layer. For the Aluminium Hot Rod process, oil-in-water emulsions are employed and for the Copper Hot Rod process, due to the high temperature requirements, the synthetic solution is the technical choice.
A similar scenario exist between copper and aluminum drawing, wherein while most copper wire drawing applications rely on oil-in-water emulsions that provide lubrication, cooling, detergency and filterability of the water based medium; the only exception is when ultra-fine wires are drawn requiring a synthetic solution as the oil droplet in the oil-in-water emulsion can't enter the restricted void between the ultra-fine size copper wire and the drawing die. Then, for aluminum, the wire is drawn utilizing neat oils that rely on viscosity and the viscosity index for its hydro-dynamic lubrication regime coupled with synthetic-based esters that provide a boundary or chemical-based film which reacts between the wire surface and the drawing dies. However, some oil-in-water emulsions engaged in the drawing of aluminum wire requires complete removal off the wire surface otherwise white corrosion can easily occur.
WCI: Kindly elaborate on the areas wherein your customer can enroll the benefits by using your product.
MG: In the non-ferrous rod and wire segment, Quaker Houghton's range of Rod Rolling, Wire Drawing and Annealing process fluids provide all necessary characteristics required for the quality manufacturing for the Non Ferrous Rod and Wire products.
WCI: Please share some new developments at your end.
MG: Quaker Houghton is continually developing new and innovative industrial process fluid products, such as: Coppershield 5602 Synthetic Rolling solution and Coppershield CWC Corrosion Protective emulsion for the Copper Rod Rolling process allows for the lowest surface oxide formation while keeping roll changes to a minimum.
Rodshield 69 for the Aluminium Rod rolling process and Rodshield 56 for most Copper Wire Drawing applications- both the products are based on a non-acid/non-soap emulsion technology that does not allow for the typical dirty build-up of metallic soap. They both have a good bacterial resistance because of the lower food source for bacteria to stop them from multiplying, thereby, this technology is "Inter-active" and not "Re-active" like the usual oil-in-water emulsions in the marketplace. Thus, the fluid consumption can be greatly reduced while producing excellent quality Aluminium Rod & Copper wire.
WCI: Furthermore, what extra efforts do you take to support your customers.
MG: With over 250 global product support engineers, more than 1,800 customer/industry approvals, and a deep understanding of metalworking processes and applications, Quaker Houghton is a leader in fluid management solutions. The Company is well established in India with it's headquarter located in Kolkata and two plants in- Dahej City (Gujarat) and Kolkata (West Bengal). All four metro cities have the warehouses to cater to the requirement of customers in these respective markets. We have a strong network of dealers across India which ensures quick and prompt service.