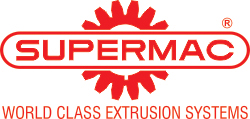 In the era of social distancing, Supermac Industries has focused in adopting new innovative ways of working and moved on with advance automation and new technologies with an edge over the competition. We have broken the myth that the equipment can only be commissioned by supplier's Engineer visit to customer site and charging the equipment at site.

"Supermac has recently remotely commissioned their 3rd equipment online. Company's first equipment – an optical fiber rewinding line was commissioned in Texas, USA during lockdown phase. This was followed by a successful charging of a Sheathing line to a prestigious customer in India and a high-speed insulation line in Bangladesh also in lockdown phase. The Supermac team could upload all drives software etc. working from home/our work center. All these equipment were commissioned with online support by our engineers and technical support cell to conclude successful startup of the equipment", says Mr. Vivek Kohli, Director, Supermac Industries (India) Ltd.

We are also actively working for our next project on a model to offer customers – Plug and Switch service on the equipment at their sites without sending any commissioning engineers. This will be possible by doing all online trials at our premises before sending it to customers. Post-COVID customers are demanding more and more such features like online negotiations for equipment procurement and commissioning support for the equipment they order. Supermac is fully capable of meeting newer requirements and needs of the customers giving us our strong commitment to meet customer needs.