Wire & Cable India: Could you tell us a little bit about your company and product portfolio?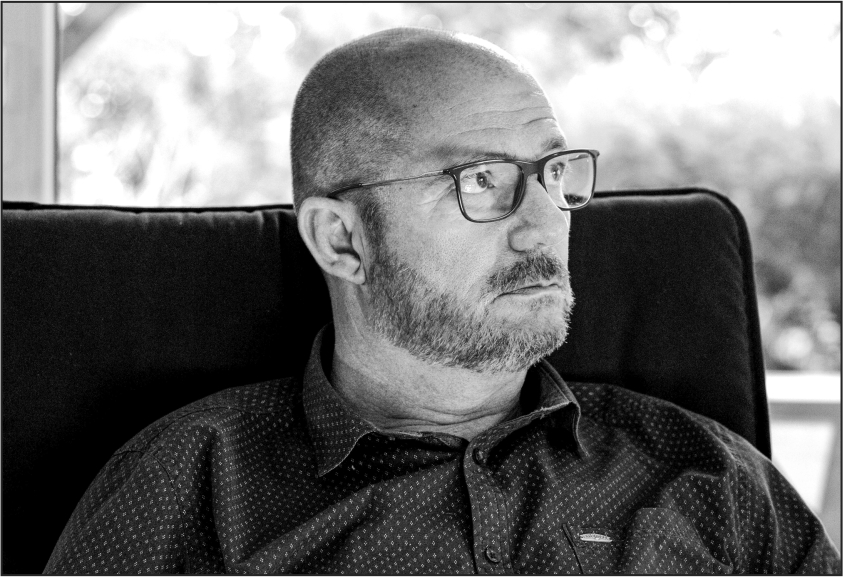 Pascal Cossu: Condat is an independent company with international presence, specialized in the field of industrial lubrication. For over 160 years, it has adapted its products to the specific needs of each market – wire drawing, cold heading, and metal working, and has developed a wide range of soaps, greases, oils etc.
In the field of wire drawing, Condat's lubricant range is recognized as a world reference. Its VICAFIL and STEELSKIN range gathers together the widest choice of wire drawing soaps, surface treatment, neat and soluble oils, de-greasing products.
WCI: What significant role does a wire lubricant play in the wire manufacturing process?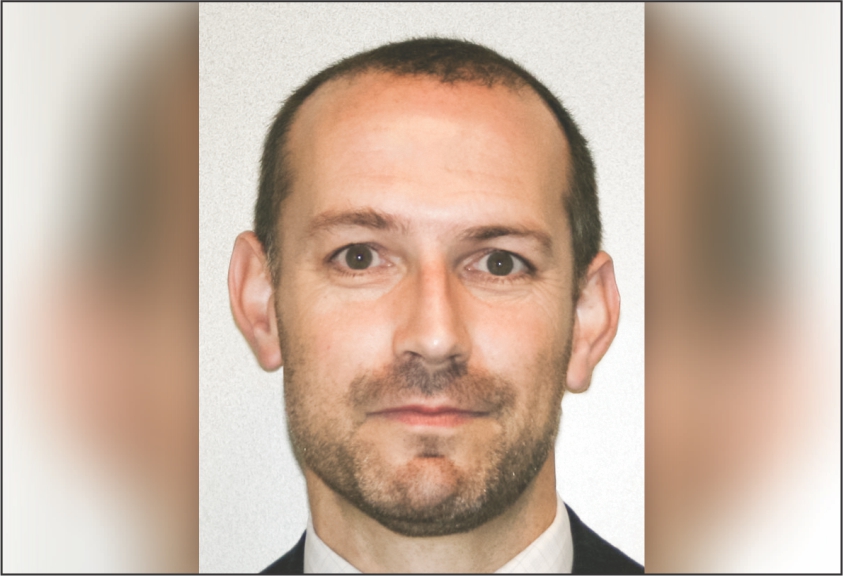 Bowen Michael: Using its worldwide presence and expertise, Condat proposes lubricants tailored to the specific technical demands of customers' applications, with focus on improving process efficiency and developing long term "built to last" relationships with customers.
Condat's experienced, trained engineers visit the wiredrawing workshops to analyze the various process parameters. This enables the selection of a lubricant with a chemistry to complement the application, meaning adherence, fat content, grain size & form, thermal profile and additives are optimized. All together this provides increased productivity and dust generation is reduced to a minimum.
The importance of this method should not be underestimated. When a less dusty and more adherent lubricant is used, additional lubricant is transferred to the following die which increases drawing efficiency by reducing lubricant consumption, optimizing die life and increasing drawing speed.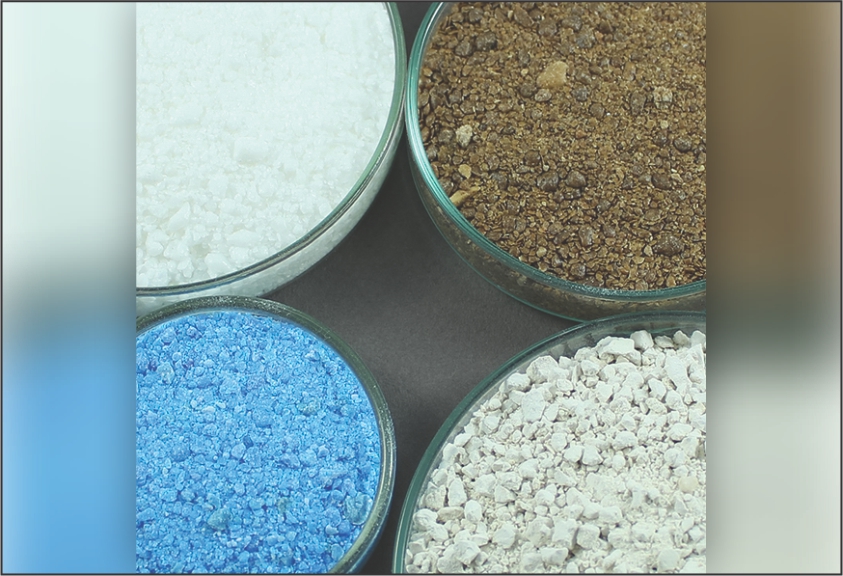 WCI: Kindly elaborate on the areas wherein your customer can enroll the benefits by using your product?
PC: Our range of lubricants is internationally recognized for its high reliability and consistence. Condat lubricants benefit from R&D support and innovative chemistry. Premium raw materials and additives are used in the formulation of our wire drawing soaps. For instance, certain additives can play a major role in determining the performance of the lubricant.
A supplier's technical knowledge and experience is invaluable and our commitment is precisely to help the customers select the optimal lubricant, offering the best compromise between performance, cost efficiency and (increasingly important) environmental impact. This technical support has been the key factor behind Condat's success, and it is an approach which has been highly appreciated by our customers.
WCI: Please share some new developments at your end.
BM: The most recent development at Condat, is a multi-purpose and robust Calcium Soap intended for the drawing of stainless steel and high carbon steels. In addition, an optimized cost-effective non-reactive surface coating has recently been launched for stainless steel drawing.
For drawing welding wire, a complete package has been developed: from the pre-coating to the soluble lubricant, including the dry soaps used on these typical processes.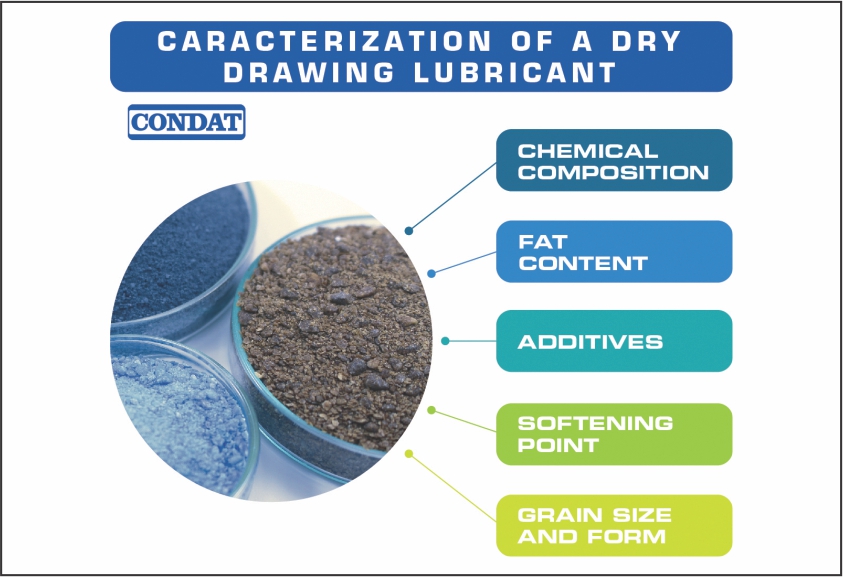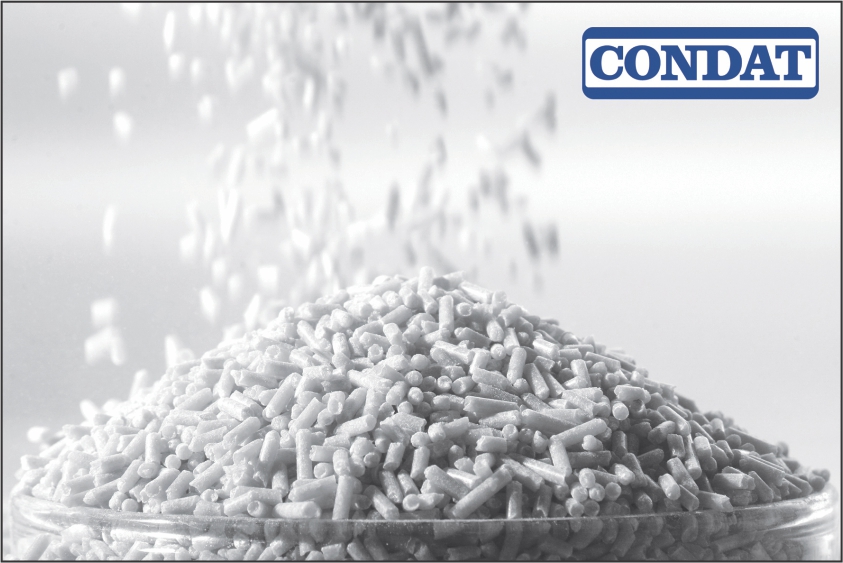 WCI: Furthermore, what extra efforts do you take to support your customers?
PC: With a R&D laboratory of 45 people, and a large sales network of agents and distributors with high technical knowledge, Condat is ahead of the competition. When looking for the most efficient lubricating solution, our ambition is not only to guarantee a high level of performance; it is also to provide support towards responsible performance that takes into account social and environmental issues. To achieve this, we provide solutions that allow you to increase your productivity and secure your working conditions all whilst respecting personnel and the environment.
Borax-free and titanium dioxide free dry drawing soaps, as well as borax-free surface treatments, have been developed by our researchers to meet the productivity related challenges for all types of wire drawing applications. With local storage facilities, Condat promptly delivers products of identical quality to any location, enabling its customers to reduce their environmental and transportation impact.
We also provide a full range of services to help clients improve their production processes and productivity: lubricant use on-site audit and specific technical trainings on our technologies for plant management & operators, trials and process improvement, associated materials and much more.