The production-linked incentive (PLI) scheme is expected to fuel the overall manufacturing ecosystem in India for telecom and networking gear, components as well as tech products.
January 4, 2021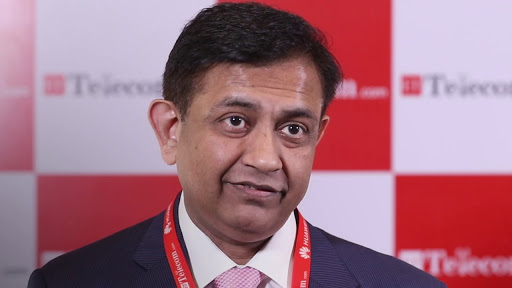 Mr. Sandeep Aggarwal, Managing Director-Paramount Communications Ltd., Mentor-PHD Telecom Committee, Co-Chairman-TEPC and Chairman-TEMA – National Telecom Development Advisory Group has congratulated the Government of India for approval of PLI scheme worth INR 1.46 lakh crore for 10 sectors with telecom itself getting INR 12,195 crore.
"We congratulate our Respected MoC Shri Ravi Shankar Prasad Ji and MoCS Shri Sanjay Dhotre Ji along with Secy Telecom Shri Anshu Prakash Ji and AS Ms Anita Praveen Ji, Mem T – K Ramchand Ji, Member F- P K Sinha Ji and MemS – Bharat Kumar Jog Ji, JsT Hari Ranjan Rao Ji and JsA  Navneet Gupta Ji along with the Team DoT ( Including our own R K Pathak Ji) who have worked tirelessly and are still working hard to bring this scheme to fruition" — Mr. Sandeep Aggarwal
He further stated that the efforts and support of the Minister of Commerce and Industry – Shri Piyush Goyal, Commerce Secretary – Shri Anup Wadhawan, Special Secretary – Shri Pawan Kumar Agarwal and Shri Bidyut Behari Swain along with Advocate, Supreme Court – Shri Sanjay Chaddha and DGFT – Shri Amit Yadav and the entire team of the Commerce Ministry has been instrumental in getting such a large fund approval for the sector. On this account, he expressed his gratitude to the Ministry of Commerce and Industry and the Ministry of Finance too.
Telecom is special as it is related to safety and security of our nation's data and critical for our sovereignty. Indian telecom Industry has gone through a demand slump with buyers preferring foreign suppliers with foreign technology, deep pockets and line of credit over Indian cousins.
Mr. Sandeep Aggarwal also shared his suggestions — for the revival of industry with low current capacity utilization, the capex requirement of IDDM products and Indian owned manufacturers could be reduced for the first 1 or better 2 years, and capacity utilization shall spur capex anyways.
Moreover, optical fibres preform and OFC cable should be included in the PLI scheme as this is one sector where India can lead the world.
The committee has also requested for slide rule reduction in PBG, EMD rates to 1/2% for IDDM MII Class1 vendors and 0/1% for MSME vendors. This will result in huge cash flow help to the industry and greater competition and lower prices for the GoI.