As we turn the page on the year 2020 which was an extremely challenging year, however the one which directed towards finding ways to be more efficient, resourceful, and innovative. Wire & Cable India presents an editorial feature to know how the wire and cable industry is reflecting and reconsidering their business strategies, and finding growth opportunities in the year – vision 2021.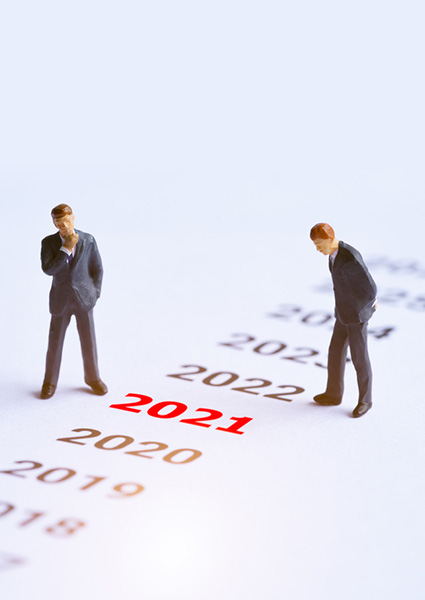 Interestingly, how the word "crisis" is written turns out to be very positive in Japanese- the first symbol means "dangerous" while the second means "opportunity". In essence, this implies the notion that – challenging times allow us to reflect, readjust, and respond to situations in ways that make us stronger moving forward, allowing us a moment to pivot accordingly.

The coronavirus crisis, which began in China in late 2019 but emerged as a full-blown pandemic in March, became a global health and humanitarian crisis and an economic downturn globally. Although it goes without saying that 2020 has been one of the most challenging years for so many of us across the globe as it has massively impacted businesses, livelihoods, and economies – the whole of humanity at large.

This brings us to three key questions – how do we cope with this crisis? What opportunities does this crisis create? And what can be done to anticipate crises in the future and prepare for them so as to respond rapidly and effectively?

In this scenario, most players in the wire and cable sector has unanimously suggested that it is now almost imperative to increase the competitiveness of the industry, promoting foreign trade, and encouraging investment by private sector and the government. This also raises the paramount prerequisites – that is, to drive innovations in product design, manufacturing, and in distribution.
Rising to the challenges – from the 'new normal' to a 'new future'

As Albert Einstein once said, "in the midst of every crisis, lies great opportunity", clearly, the COVID-19 global pandemic has given an impetus for accelerating digital innovation, which is one of the many opportunities the pandemic period has allowed to emphasize upon.

While it is true that the COVID-19 pandemic and the massive economic disruption caused have undoubtedly dealt a setback to the wire and cable industry. However, it was clear that significant disruptions, would occur, be it shortages, supply chain disturbances, and production bottlenecks. To manage this complex and dynamic situation, wire and cable companies pivoted to mitigate crisis management, supply chain realignment, agile product development and innovation, amongst others.

Outlining the focus of the sector in the coming times, Mr. Manish Agarwal, CEO-Solutions Business, Sterlite Power Transmission Ltd. states that "a key focus in the next 6-12 months is going to be towards working on capital management and securing funding for projects. Institutional financing needs to be scaled up in the sector and public-private partnerships should be nurtured further ahead."

It should be noted that the government has signaled some policy shifts and executed spectacular structural reforms in a past few months in a bid to provide economic recovery and boost future prospects. The policy shift is both an inward-looking and export-seeking proposition, i.e. 'Atmanirbhar Bharat', which promotes self-reliance with tariff-driven endeavours to replace low-quality and cheap imports, encourages domestic production for home consumption and for exports.

Purposeful and agile innovations

During the pandemic, a great many wire and cable companies focussed on product and process innovations and in becoming more customer-centric and scaling up the capability to handle large disruptions. In future, we would witness some of the outputs of these efforts with innovative products getting launched and companies exploring different models to bolster supply chain management capabilities.

Mr. Vijay Karia, Chairman & Managing Director, Ravin Group of Companies says that "Ravin Group is already working towards building new capacities, new products, and investing a lot into R&D, technologically far superior, as well as cost-effective products designed for the Indian market."

Digital Transformations

In the new wave of digital transformation, the pandemic acted as a catalyst for companies across sectors, including wire and cable, to fast-track adoption of digital technologies to sustain their business in the new normal. In fact, the manufacturing sector, which was massively impacted by the pandemic, is now stabilizing and is moving toward cloud-led manufacturing, automation technologies, and smart manufacturing.

Touching upon the rapid pace the digital acceleration has been ensued in the recent past, Mr. Anurag Pandey, Executive-in-Charge at Global Wires India-Tata Steel says that "amid the COVID-19 pandemic, digital adaption has been accelerated, which has changed the way we used to work. In my understanding, in this way, our efforts are also aligned in that direction to expedite digitalization of various parts of the ecosystem."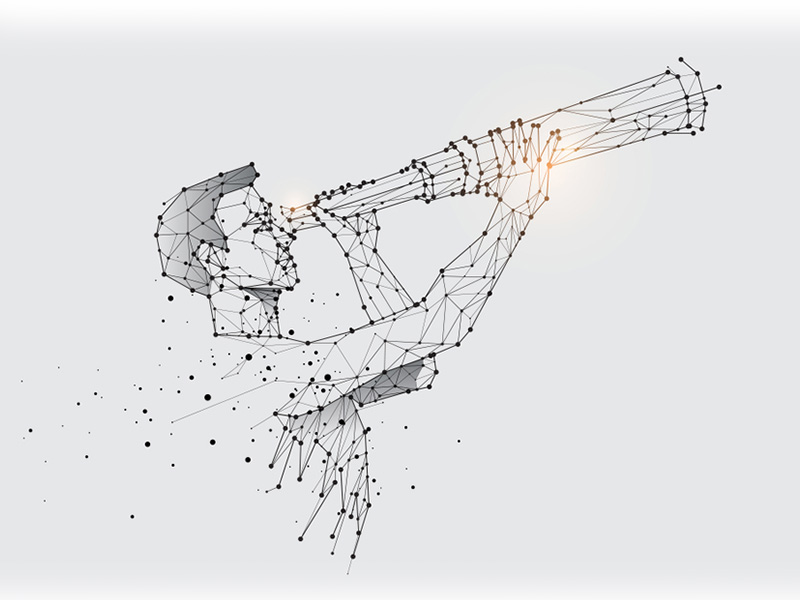 Resilience – turning the crisis into opportunity

To put it in the words of Mr. Vijay Kumar Bajaj, COO, Apar Industries Limited, "the industry expects the government to bring liberal policies on RoDTEP (MEIS), lower bank interest rates and enhanced financing limits to the industry that will enable it to take advantage of the current favourable situation in the international market for increased exports."

Post COVID-19, some economies are expected to shift their manufacturing bases from China, which could create opportunities for India. However, the extent to which this opportunity can be leveraged is largely dependent on how quickly the economy recovers and the pace at which the supply chain issues are mitigated.

To sum up, given the magnitude of the health, humanitarian and economic crises ensuing from COVID-19, it would be recommended that the policymakers should implement an expansionary fiscal policy that will boost the aggregate demand for goods and services, which in turn would revive the output and fortify the economy. To emphasize, the government's investment in large-scale infrastructure projects, and their further execution – could pave the way for further growth of the wire and cable industry.

Moreover, due to rising input costs, the industry is planning to undertake some strong efforts in the direction of controlling costs and streamlining the supply chain. In effect, the wire and cable manufacturers, at large, are also striving to sustain the growth by expanding the overall export share of their business, in addition to catering to the domestic demand.

In this feature report, Wire & Cable India interacted with some of India's most prominent wire and cable companies wherein they outline their new outlook towards strategy, marketing, business continuity, investments and how the pandemic has served as a learning curve for their businesses.
Wire & Cable Industry @ 2021:
On the whole, the wire and cable industry players need to scale up investments to modernize their manufacturing units, and invest in automation, and IoT.

In the long run, a resilient supply chain, skilled workforce, and consistent innovation will be greatly helpful in seizing new opportunities.

The industry players also call for support from the government with regard to pertinent policies and investment so as to increase the competitiveness of the wire and cable industry.

Improving R&D infrastructure, adhering to a systematic approach and focusing on long-term growth is critical.