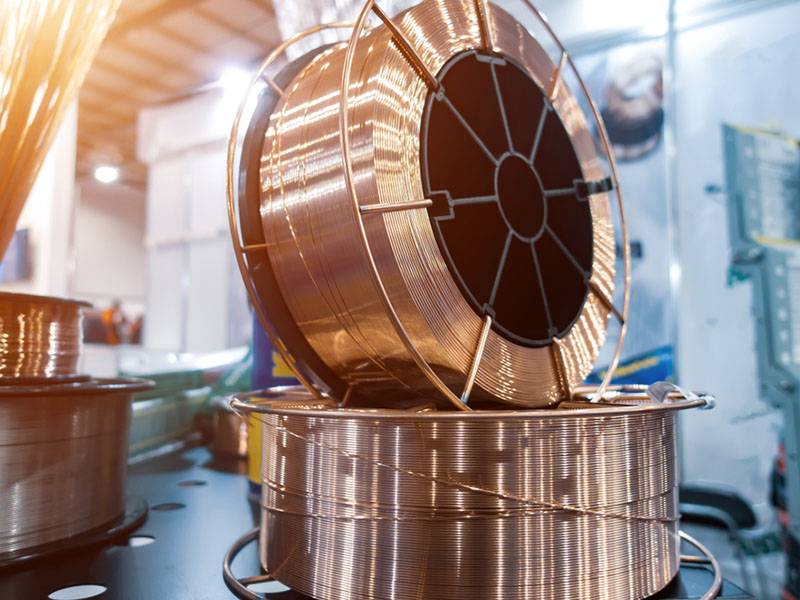 The global welding equipment, accessories, and consumables market is projected to grow from USD 25.9 billion in 2021 to USD 32.5 billion by 2026, at a CAGR of 4.6 percent, as per a comprehensive report by Research and Markets. With the presence of almost all major manufacturers and end-user companies, Asia Pacific (APAC) is not only the largest producer and consumer of welding equipment, accessories, and consumables across the globe but also the fastest-growing market for this segment.

Moderate growth is being witnessed in the Indian welding consumables market. Industrialization, urbanization, and technological advancements in every sector have paved a way for welding consumables across the country. This along with favourable investment policies and government initiatives directed at promoting infrastructure, electronics, and automobile industries has created a positive outlook for the welding wire market. Talking about the growth drivers of the Indian welding wire market segment, Mr. Shunji Oki, Managing Director, Kobelco Welding India Pvt. Ltd., said, "India is a highly competitive market with price concerns; having said that, it is difficult to increase welding materials alone for successful growth. The combination of welding robots, welding equipment, and unique welding power sources is equally vital for better growth."

Elaborating India's growth rate, Mr. Ashok T. Sanghvi, Managing Director, Raajratna Electrodes Pvt. Ltd., added, "India is expected to grow at a significant CAGR of 7.7 percent due to an increase in construction activities and growth in the automotive and transportation sector. In addition, the rise in demand for semi-automatic and automatic welding production systems increases the demand for welding consumables".

Defining Trends in the Segment

Advancements in the welding wire and consumables segment are a testament that the worldwide utilization of welding technology is on a rise and its use is expected to grow further due to its various advantages. The future growth of the segment is determined by the adoption of advanced welding processes and the developments in the materials used.

There will be a growing inclination towards higher levels of reliability and higher-quality requirements and thus, the trend towards automatic welding and automation in the welding segment is projected to accelerate. In addition, the methods such as laser welding, laser-arc hybrid welding, and friction stir welding will become more prominent.

In this Editorial Feature on welding wires, Team Wire & Cable India interacted with the key industry players engaged in the production of welding wires, to gain key insights on the role of welding wires, new product developments, challenges, and opportunities in the welding wires segment.