The new high capacity fibre system is an expansion of euNetworks' Super Highway network following the Super Highway 1 linking Dublin and London to Lowestoft in November 2019.
September 14, 2021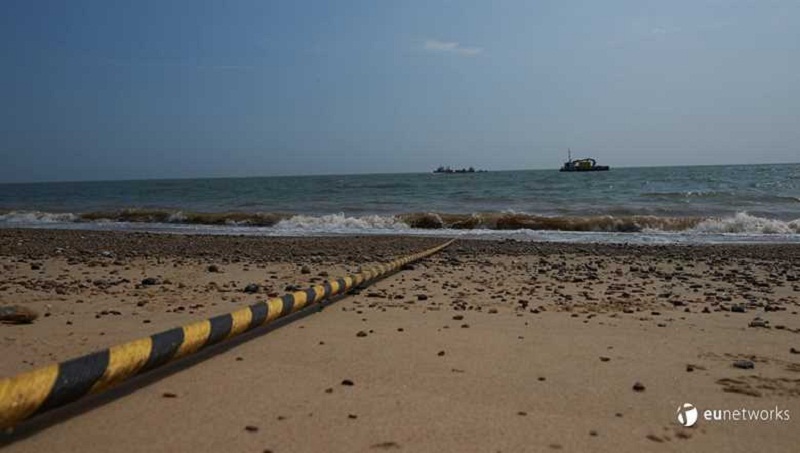 euNetworks Group has completed its fibre-based interconnection between London and Amsterdam, including a new subsea cable system – Scylla.
This subsea cable system is the first between the UK and the Netherlands since 1999.
London-headquartered euNetworks with offices across Western Europe is a leading provider of bandwidth infrastructure services. The company develops long-haul fibre networks to link the key data centres and data centre hubs across the UK and Europe. The company develops Super Highways on long-haul routes. This latest high capacity fibre system is an addition to euNetworks' Super Highway network after the launch of Super Highway 1 connecting Dublin and London to Lowestoft in November 2019.
Watch: WIRE & CABLE INDIA NEWS ROUNDUP
Brady Rafuse, Chief Executive Officer of euNetworks, remarked, "This Super Highway is an important investment in Western European bandwidth infrastructure."
Scylla is a non-hybrid 96 pair double-armoured sea cable that utilizes Corning's SMF28 ULL (ultra-low loss) G654.C pure silica fibre. This enables the customers to have the advantage of future-proofed ultra-low attenuation on the 211km unrepeatered system.
He further added, "We've delivered the first new subsea cable on this important route in 20 years and delivered a unique route running between London and Amsterdam to support the many businesses whose connectivity requirements continue to grow."
The project had commenced with the designing and permitting studies in August 2019, and the construction began in April 2020. The new low-loss network deployment is now in service.
Also Read: LS Cable & System Signs MoU With DNV to Deliver Subsea Cabling Services
With existing sites and backhauls built over 20 years ago, these new facilities will displace the unreliability of old infrastructure and introduce a new, scalable and power-efficient amplification system. Considering laying the cable with precision and ensuring lesser impact on the seabed, euNetworks has laid Scylla up to 3 metres deep, enabling it to provide better protection against strikes.