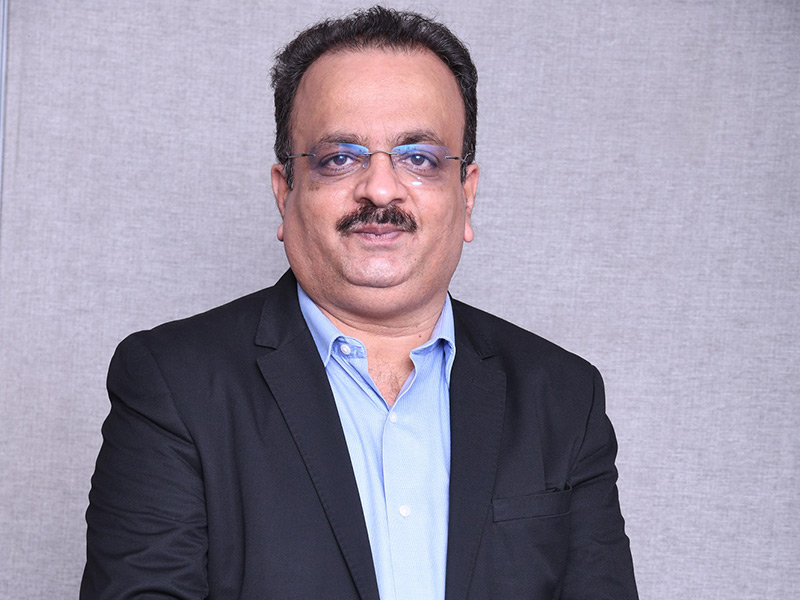 Operations and Workforce Management
Before Corona
Our organisation was functioning with excellent operational parameters. With well-trained workmen and well-maintained machines, we were delivering high-quality products with good productivity.
After Corona
It is true that the COVID-19 pandemic and the massive economic disruption have undoubtedly created a setback for the wire and cable industry. It was clear that significant disruptions would occur, be it shortages, supply chain disturbances, and production bottlenecks. To manage this complex and dynamic situation, wire and cable companies pivoted to mitigate crisis management, supply chain realignment, agile product development, and innovation, amongst others.

The unprecedented challenges & disruption in our manufacturing caused by COVID-19 had operational & social consequences. It has forced us to rethink risk management and contingency plans, workforce safety protocols, manufacturing operations, and new ways of working opportunities, all at the same time.

While we have witnessed a complete lockdown during the COVID phase which had resulted in a washout with no business activity; fortunately, due to our controlled expense management, strong financials, judicious management of finances, there were reduced operational expenses.

Our factories are up & running and following all the government guidelines. We are maintaining proper hygiene and social distancing within our factory premises. While our production has not yet hit pre-COVID levels, the product demand has picked up and the production levels are expected to return to what they were earlier.

PLSIND (Panasonic Life Solutions India Pvt. Ltd.) implemented necessary steps for business continuation, with strict safety protocols at offices and factories to allow most employees to work from home. With the government mandating partial lockdowns, the PLSIND taskforce provided guidance and support, resumed work from home for office operations and partially suspended manufacturing operations in regions under partial lockdown.

Guided by Panasonic's management philosophy, which values people over products and employee safety over business, the COVID taskforce was responsible for ensuring the well-being of employees, their families and partners. PLSIND also conducted onsite vaccination programme for all employees and family members across all locations. There was no reduction of manpower and no deduction in the compensation of employees during the COVID phase. Regular performance appraisals were given as per PLSIND policies along with variable incentive pay.
Supply Chain Management
Before Corona
Our raw material price & freight cost was stable with nearly 4-5 percent increase every year. Production planning & control activities and vehicle availability were smooth and managed well within limits of our standard inventory practices.
After Corona
Our raw material price & freight cost has increased drastically by more than 10 percent. Production planning & control activities and vehicle arrangement has been our greatest challenge as it has to be managed to comply with respective states' COVID lockdown norms by maintaining buffer inventory to meet the uncertainties. At the same time, we emphasised our focus to supply material directly to the sales branches instead of supplying via our central distribution centres, thus reducing the lead time as well as the stagnation of material due to lockdowns. In fact, in certain cases, we supplied material directly to our distributors from factories to improve the material availability.
Market Scenario
Before Corona
The wire and cable market was growing with a CAGR of 15 percent approximately owing to the government's impetus on 'Make in India' campaign, and the development of smart cities. The major growth driver was expected to come from the segments like power & infrastructure and building & construction.
After Corona
The domestic wire and cable market, which is 500 billion, suffered a reduction in FY20 because of economic slowdown on account of the COVID 19 pandemic. Numerous end-user industries were hit by the lockdown while most ongoing or planned projects were delayed. Investments in construction and infrastructure slowed down as the government prioritised spending on healthcare to fight the pandemic while private industry lacked demand visibility. Consumer sentiment remained low, hampering discretionary spending. While the situation is improving gradually with reference to the various macro-economic indicators, the overall slowdown persisted for a brief period and after unlock 1.0 the sales gradually started to pick up and by the end of the year, it was as per our sales plans.
Profit Margin
Before Corona
The profit margin was stable throughout the period with respect to the sales.
After Corona
The rising price of raw materials including copper and PVC is becoming a major issue as it has squeezed the profit margins of the wires and cables industry. Moreover, the cost of the paper also increased resulting in increased cost of packing materials.
Expectations from the Government
After Corona
Overall, the wire and cable manufacturers need to increase investments to modernize the manufacturing units and invest in automation with IoT. In the extended run, a strong supply chain, expert workforce, and constant innovation will be of great help in grabbing new opportunities.
Also, support from the government is needed with regard to appropriate policies and investments so as to increase the competitiveness of the wire and cable industry. Improving R&D infrastructure, adhering to a systematic approach and focusing on long-term growth is critical.
Further, the government needs to take strict action against the counterfeit market which sells substandard products and increases the chance of fire accidents.
Future Outlook
After Corona
The emphasis of the business would always be customers' satisfaction. Last year, the business and the economy were disrupted due to the impact of lockdown and other necessary measures that were taken by the government. The gradual economic recovery that we are witnessing has brought back the demand for wire and cable products. We believe that in the next financial year, the economy would be back on track and the wire and cable segment would start registering a higher growth rate as pre-COVID times.