This collaborative subsea cable project between Bulk Fiber Networks, Oslo, and WFN Strategies, Virginia, is all set to bring a highway to a Nordic home of data centers fueled by renewable power.
October 26, 2021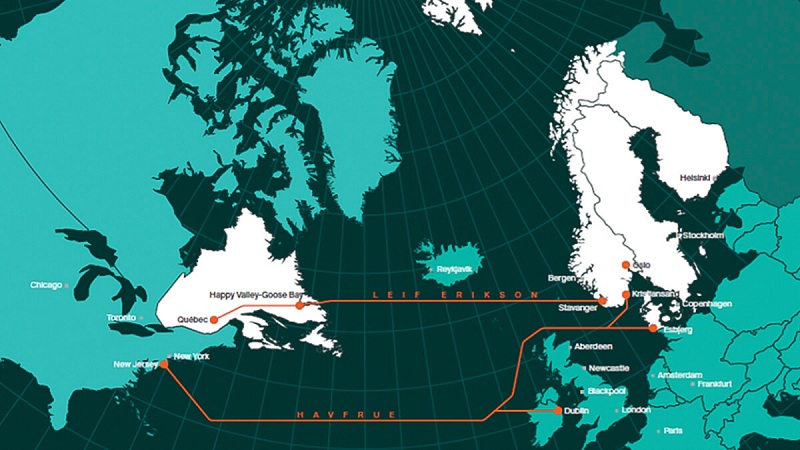 The Leif Erikson Cable System will span across a length of 4,200 km between southern Norway and eastern Canada. In this gigantic cable interconnection between Europe and North America, one edge will be positioned in Goose Bay, in the Atlantic province of Newfoundland and Labrador.
This is a collaborative project between Bulk Fiber Networks, based in Oslo, and WFN Strategies, in Sterling, Virginia.
Watch: Wire & Cable India News Roundup
Presently, the plan is in the feasibility stage, which implies the undertaking of the assessments of any potential hazards and risks, planning of the survey and construction stages, and decision on the budget and economic modeling. Further, this stage will consider the sustainability requirements for the cable's supply chain.
In fact, the two partner companies are particularly striving to promote their subsea cable as a highway to a Nordic home of data centers driven by renewable power. The upcoming cable system would be the first trans-Atlantic fibre system entirely powered by renewable energy on both ends.
Also Read: World's Longest Subsea Cable to Send Clean Energy From Morocco to the UK
This is in tandem with the Norwegian government in Oslo's 2018 national data center strategy, "Powered by Nature: Norway as a Data Center Nation," which it revised this year in August. The Leif Erikson system, owing to its aspect of being a renewable system, has been awarded special recognition in the 2021 Global Carrier Awards.