The facility is among the first-of-its-kind in the Middle East to lend a helping hand to wire and cable manufacturers as well as suppliers to meet regulatory standards and destination market regulatory compliance.
October 27, 2021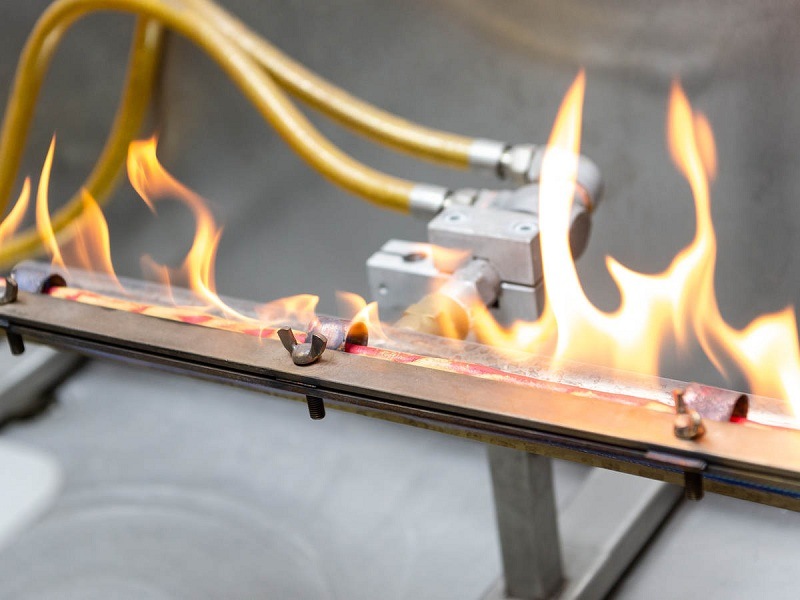 UL has officially set up a new cables fire safety and performance laboratory. The facility is situated in the Industrial City of Abu Dhabi (ICAD). This is designed to enable manufacturers, brand-owners, and suppliers of electrical and optical cables and busways throughout the Middle East to have access to a local laboratory for fire safety.
Staffed with UL's industry-leading experts and designed to test flame-retardant and fire-resistant cables, fire alarm cables, building wires with fire resistance ratings, fibre optic component cables with fire resistance ratings, and busways, the new fire safety laboratory will accommodate tests to multiple standards for flame retardant and fire resistance properties.
Watch: Fire Safe Cables: Safety First | Fire Survival Cables | Fire Retardant Cables | Fire Resistant Cable
UL's new laboratory offers tests to evaluate how a cable reacts when exposed to fire and to assess acid gas emission and smoke generation. In addition, UL now has the capability to evaluate cables' circuit integrity during a fire. This includes tests for fire alone, fire with water, fire with mechanical shock, and fire with both mechanical shock and water to demonstrate various real-life scenarios.
Watch: Wire & Cable India News Roundup
"Driven by growing customer expectations and UL's deep understanding of wire and cable industry needs and requirements, the opening of our location here in Abu Dhabi will further support manufacturers, especially those here in the region, and provide convenience and capability," said Hamid Syed, vice president, and general manager for UL in the Middle East.
The new laboratory is prepared to help meet the fire-safety regulations including local civil defense code requirements to comply with fire resistance for cables and the Civil Defense Certificate of Compliance (CoC). The facility is also equipped to address compliance to consultant specifications for construction projects in the Middle East and to meet export requirements to the EU, U.K., U.S., and Africa.
Also Read: Fire Safe Cables: Safety First
Syed added, "most importantly, the new laboratory will help drive overall safety as we are able to test locally to meet more stringent regulations for fire-resistant cables in our region."