The start of the new facility at Swindon will enable seamless network rollouts and will pave the way for increasing cable production.
November 18, 2021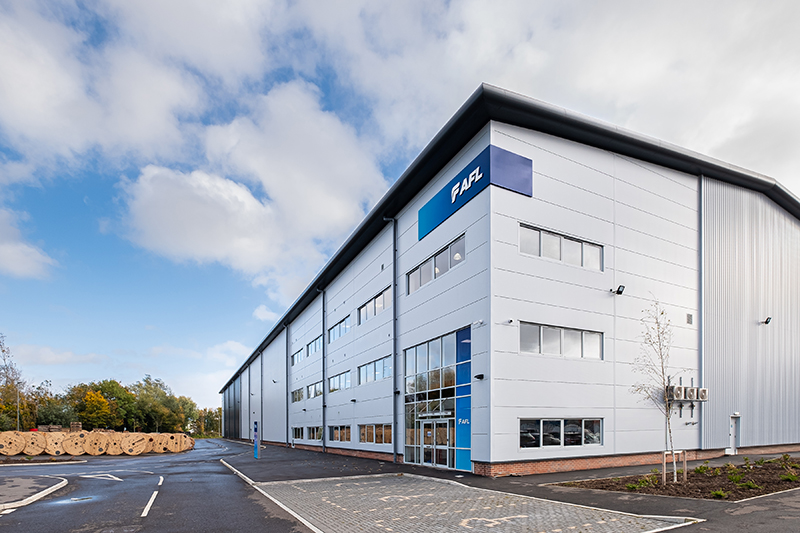 AFL, a subsidiary of Fujikura Ltd., Japan, has started a new optical fibre cable manufacturing facility in Swindon, UK to produce Fujikura's Air Blown Wrapping Tube Cable (AB-WTC), which uses the company's SpiderWeb Ribbon (SWR) fiber. The upcoming facility is the first-ever to produce the AB-WTC cable in Europe, which it will manufacture for fiber-to-the-home (FTTH) and other access network applications.
The UK-based Openreach will be one of the telecom companies that will benefit from the new facility, which is located on Radway Road, Swindon.
Andy Whale, Managing Director and Chief Engineer, Openreach, remarks "Our £15 billion network upgrade is hugely important because research shows that nationwide full fiber broadband could add £59 billion to the economy every year, help level-up the UK, and bring around 1 million people back into work. At Openreach, we intend to build the furthest, fastest, and to the highest quality of any network builder in the UK, and to do that we're forming strong partnerships with innovative companies like AFL and Fujikura."
Watch: Wire & Cable India News Roundup
Paul Bennett, General Manager of AFL in Swindon, remarks, "This new cable technology allows us to manufacture high-fiber-count, high-density fiber-optic cables that are much quicker to install than conventional fibre optic cables. This technology is an exciting innovation in the industry; we are delighted that we will now be producing it in the UK, at our Swindon plant, where we have a strong, skilled workforce, and long manufacturing history."
Also Read: Russia has Begun Laying Submarine Optic Fiber Cables in the Arctic Circle
AFL's investment in starting the new facility at Swindon will be a key enabler for seamless network rollouts and upgrades and will allow increasing cable production.